Indonesia has one of the biggest and most active punk community in the world. Punk movement in Indonesia started in late nineties as a way to fight growing poverty and corrupted government. Inspired by the western punk movement, Indonesians as well started to rebel against their government by creating songs about freedom, equality and injustice. Punk movement is kicking and growing ever since. Being punk in Indonesia is not only about music and freedom, punk community can provide sense of family, self-worth and give a chance to survive.
Indonesian punks are famous for their very unique and kind of aggressive looking appearance: heavy pierced and tattooed faces and ripped black clothes decorated with punk symbols. Their extreme looking appearance has some negative consequences in this conservative Indonesian society. They are often treated as criminals, occasionally arrested by police. People are scared and try to avoid any contact with them. Because they look extremely different from others.
But who are these heavily tattooed and pierced rebels? What is behind their intimidating appearance? Are they really as dangerous as the society says they are? To find the answers to these questions, I became friends with Jakarta's streets punks and started to photograph everyday life of the community. I photographed their intimate moments and daily activities, their joy, suffering and struggle to survive.
More time I spent with punk community, it made me realize how they are different from what society thinks they are. Yes, they don't follow the normal way of life, most of them never finished schools, they don't have university diplomas nor have normal jobs. They don't dress the way others do and they consume lot of alcohol. But that does not mean that they are criminals. They are like most of the people, want to live in peace and have freedom to express themselves the way they want. They promote peace, freedom and equality.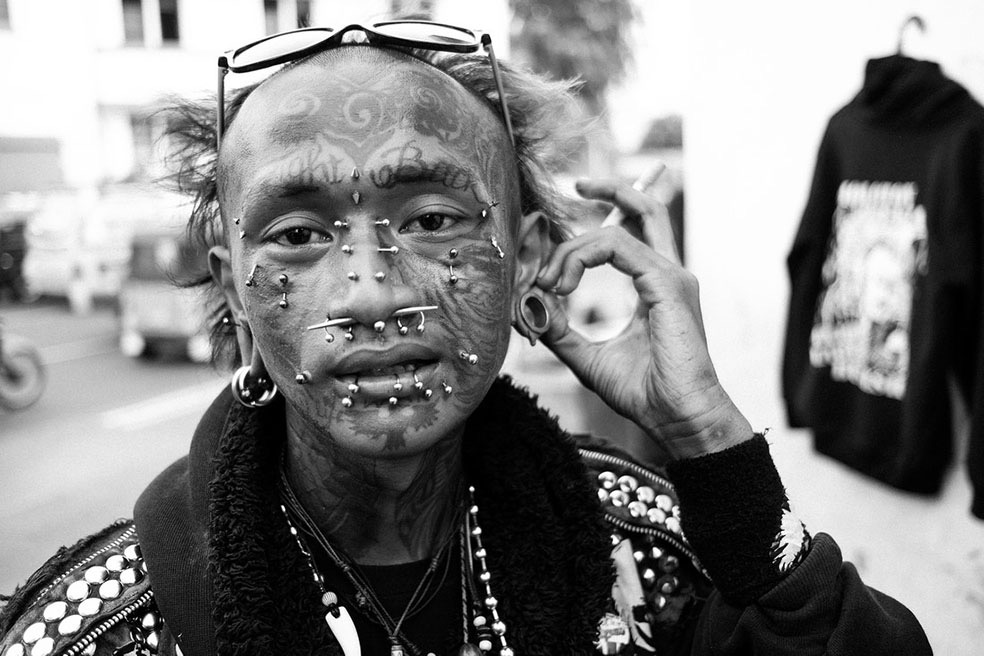 In 2011 in Indonesia's most conservative province of Aceh police raided a punk concert and arrested 65 punks, shaved their heads, burned their clothes and put them in the re-education camp where they were forced to pray and read the Quran. It was biggest and well known violation of human rights against punk community in Indonesia. But Indonesian punks are under a threat of police every day. Jakarta's punks now are avoiding walking in public with their Mohawks hairstyles because they are afraid that police might arrest them at any time. They put up their Mohawks in only special occasions or during the concerts.
Most of the punks join the community at a very young age because of the economic situation in Indonesia. Almost half of Indonesia's population is living in poverty, the difference between rich and poor is massive. Indonesia does not have social welfare system and many kids are living in the streets. For them joining the punk community, it is a chance to survive. Community can provide sense of family, acceptance and self-worth.
Some of the kids become punks because of the problems inside the family, maybe there are a lot of rules, no sense of freedom, they feel bored they want to be free and live independently without rules.
Most of the punks support themselves financially by busking in the streets with their ukuleles and guitars. For them, it is the way to stay independent and more importantly, it is the way to survive. Others make a living by making and selling custom t-shirts and other punk accessories like rings, piercings etc. Some of punks survive by making tattoos or body piercings. Jakarta's punks have their favourite place to hang out in the Old town of Jakarta near the main train station, they have their own corner where they sell punk accessories and t-shirts. It is a place where they discuss about life while drinking locally made alcohol.
Some of more active punk communities and music bands organizing charity events to raise money for orphans and HIV patients. Also, they visit schools and educate children about consequences of using drugs and making campaigns to raise awareness about corruption and injustice.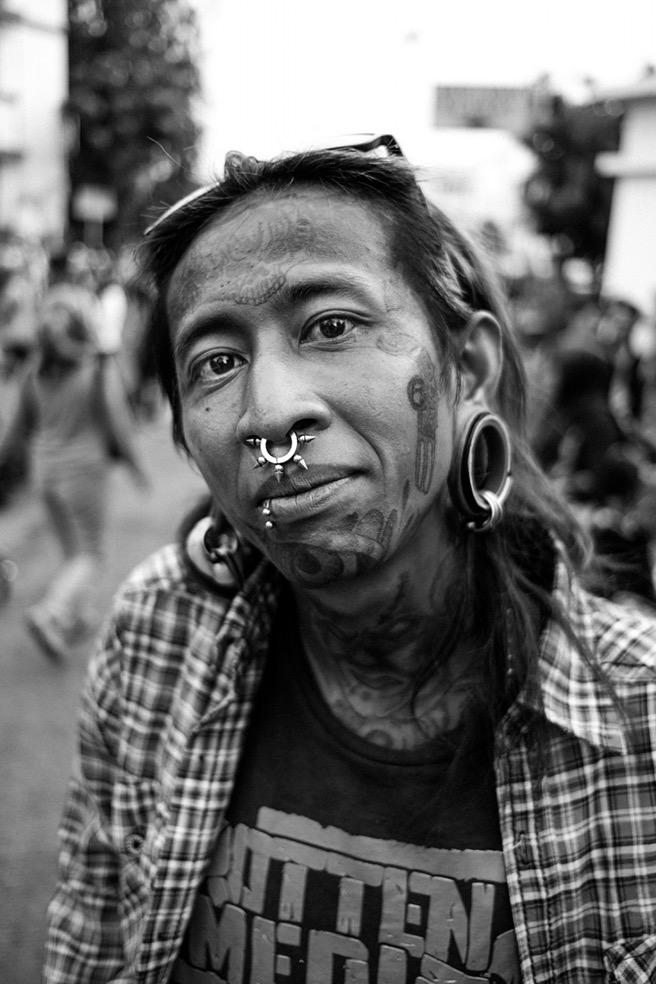 One major difference between Indonesian and punks from western cultures is that religion plays big role in Indonesian punk community. Many punks are religious and considering themselves as Muslims. If there is a prayer during the punk concerts in a mosque nearby, the band will stop playing until the prayer is finished as a sign of respect to praying Muslims.
There is a growing popularity of new punk movement which is called Islam Punk. These Islam punk bands are singing and spreading the message of Islam while keeping the punk style and ideology of freedom, equality and anarchy.
In the biggest Muslim country in the world, to be punk is not an easy task, government always try to suppress punk community. But they cannot stop these heavily tattooed activists due to their solidarity and desire of freedom which is the main moving force why community is still alive and growing. Indonesian punks are active and big as never before and they continue to fight for peace, equality and freedom.
Vytautas Jankulskas – self-thought independent photographer travelling and working on personal short and long term  photography projects in different parts of the world.
Website: instagram.com/jankulskas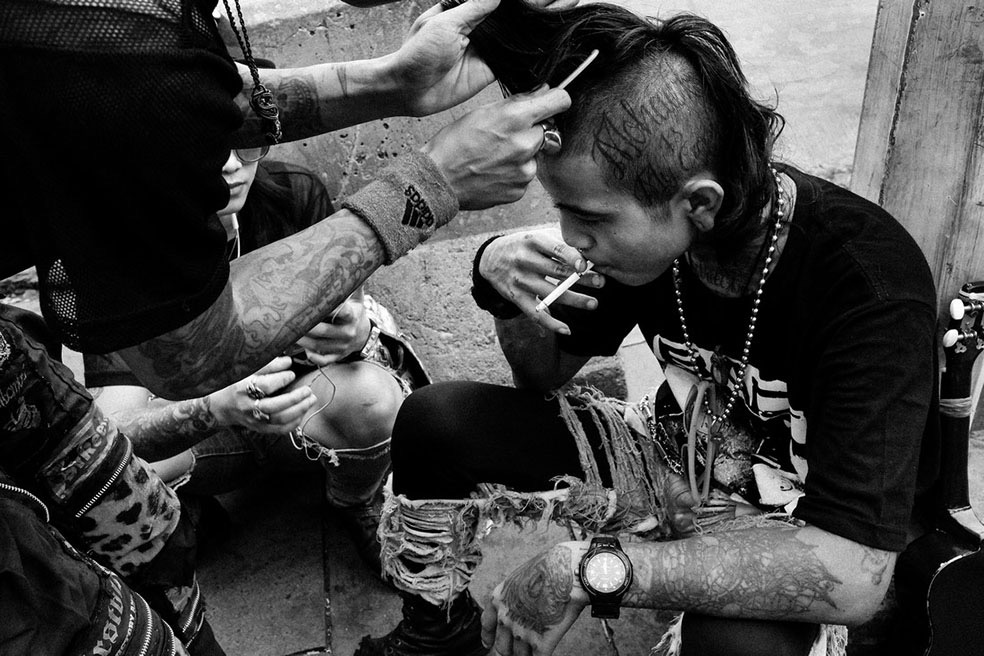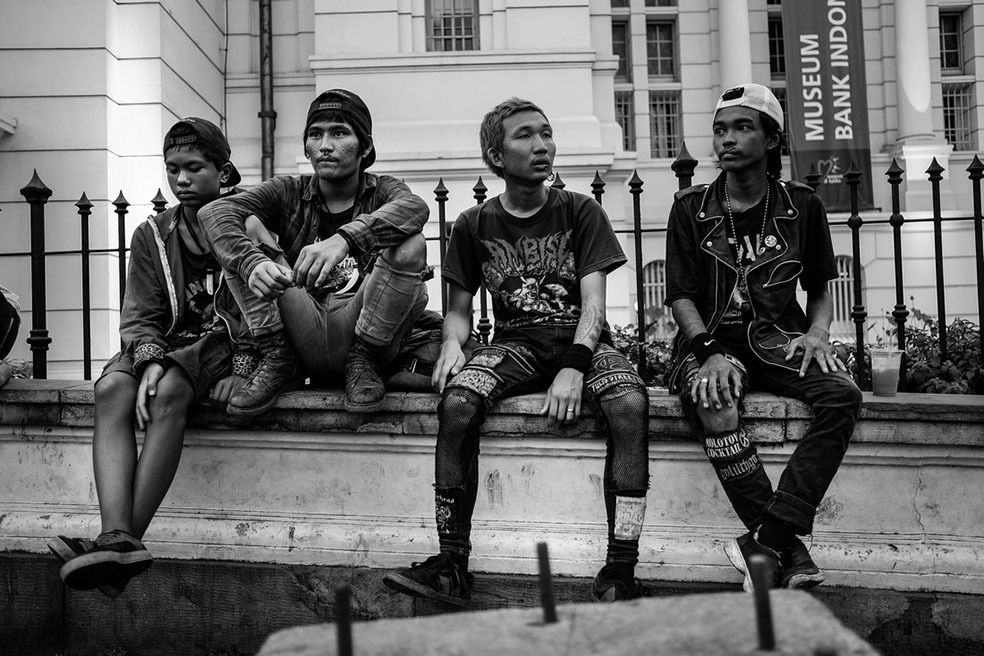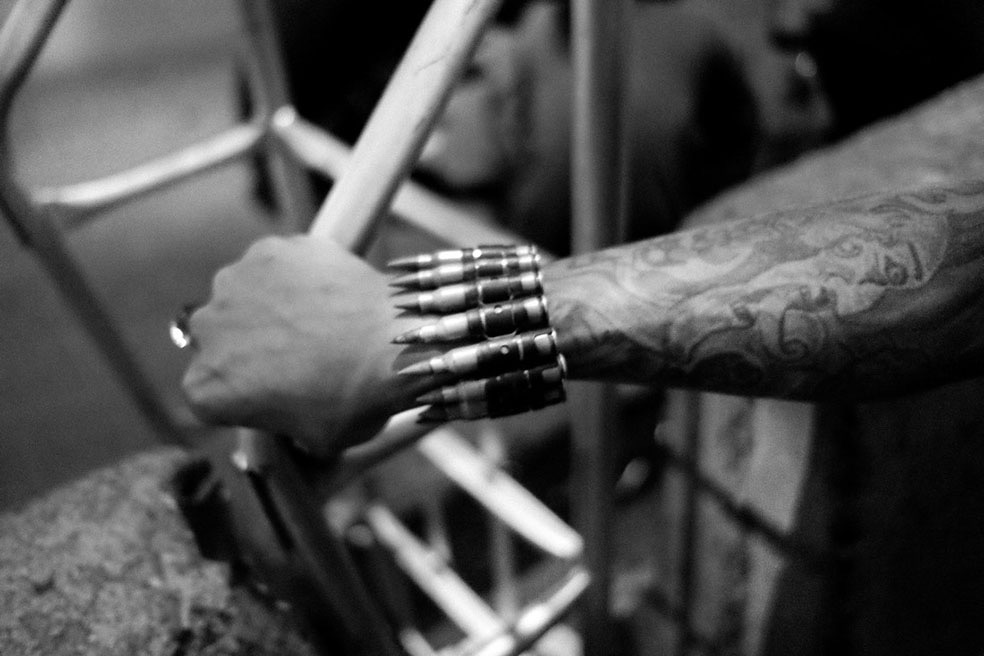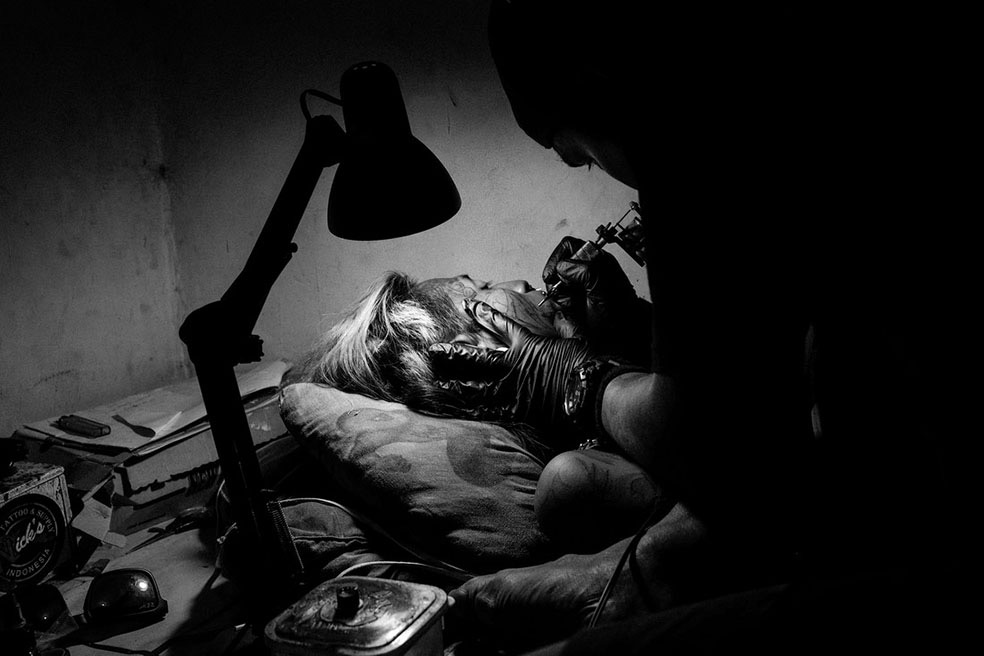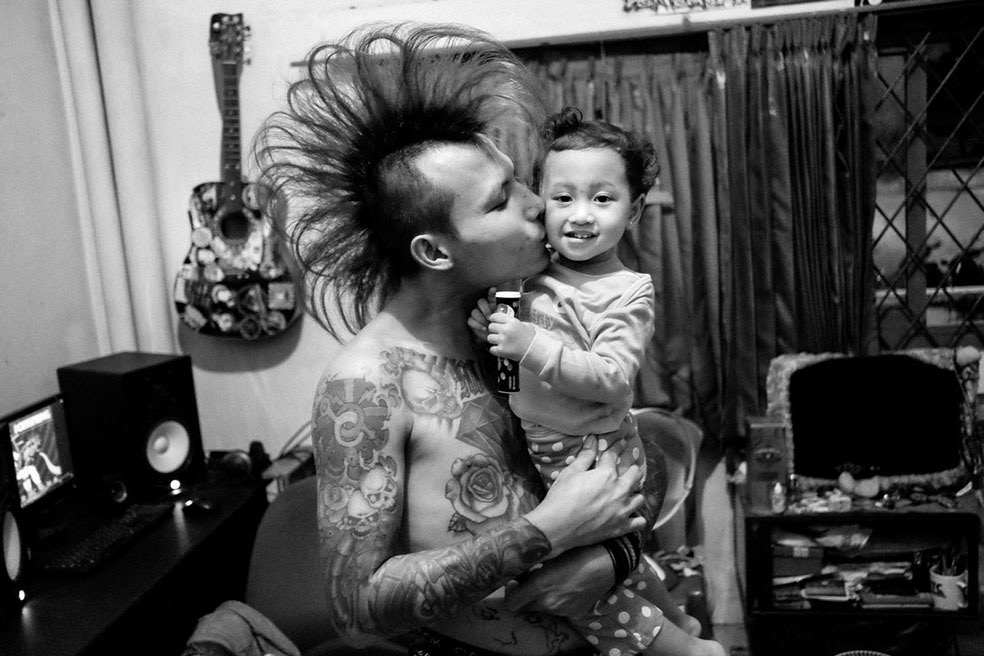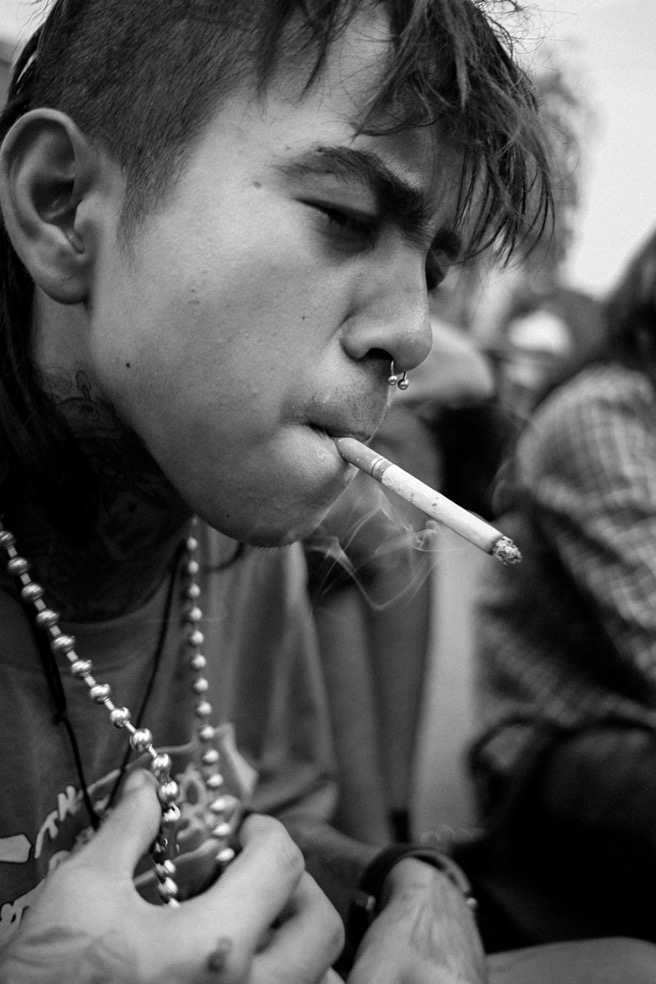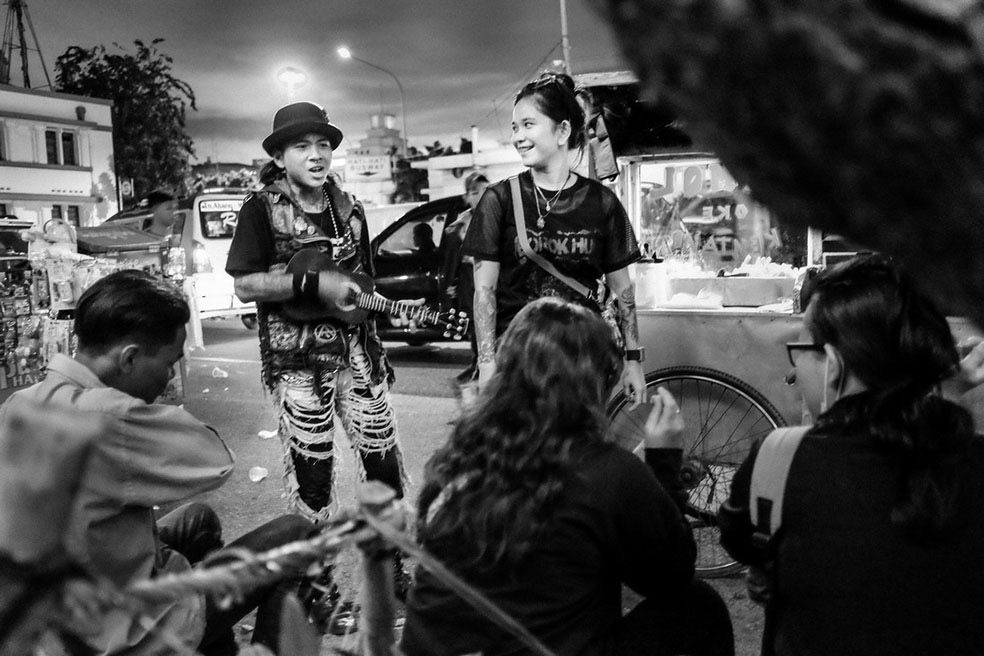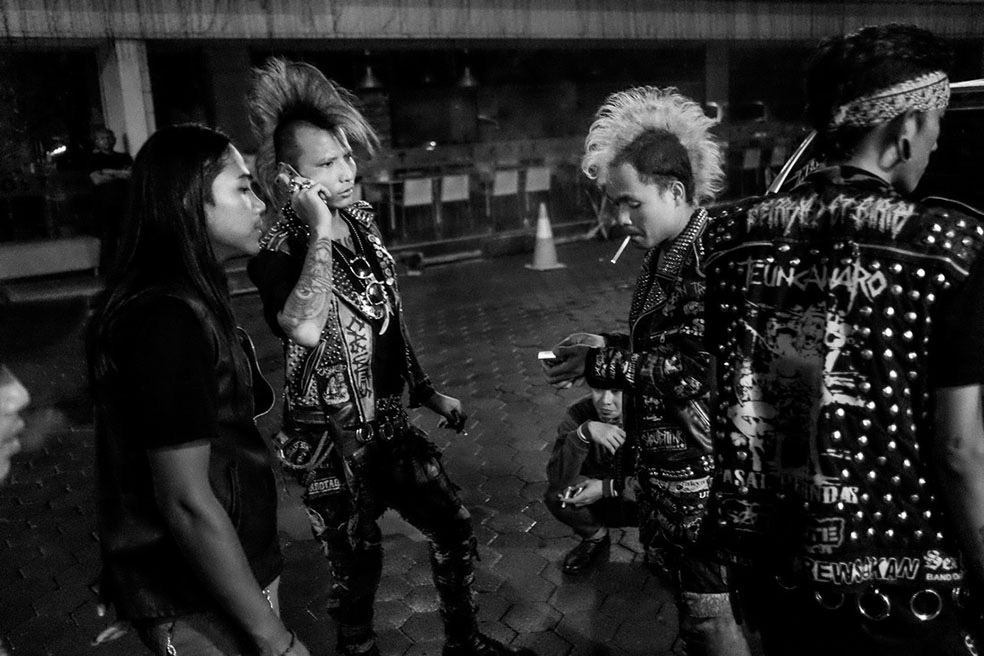 Comments
comments