The Lumiere Bothers Center for Photography is delighted to present "Airy worlds" – the first solo exhibition in Russia of prominent French photographer Laurent Chéhère. The display features a distinguished selection of 13 works from the "Flying houses" series, which has been successfully exhibited in New-York, London and Rio de Janeiro.
Laurent Chéhère was born into a prominent bohemian family and grew up in a bourgeois neighborhood of Paris. With both parents having a keen interest in arts – his father was fascinated with video and his mother had a passion for drawing – Laurent was nurtured in a culturally rich milieu. In his 20s he quickly rose to fame as an advertising photographer. Leaving commercial experience behind he decided to pursue another route and dedicate his life to the fine art photography.
It was Paris and its suburbs that deeply inspired Laurent to do the "Flying houses" series – poetic observations of the city.
Laurent retrieves houses from rigid and rectilinear Parisian streets and uses them as the sole focus of meaning with inherent cultural codes that serve as reference points for viewer's own conceptual journeys. Laurent's intricate photomontages are the results of scrupulous and thoughtful manipulations. Capturing constituent parts under similar lighting and from the same vantage point Chéhère later stitches images together to give the appearance of a single view of a house. TV aerials, windows, shop signs, graffiti on walls and other architectural details are orchestrated by the photographer to convey a feel of today's Paris or to evoke the disappearing city with which Laurent empathizes.
Floating houses tell stories about Serge Ginsburg or famed Parisian mime Debureu. The photographs draw on Chéhère's favorite bits from Fellini films and refer to prewar works by Marcel Carné. Laurent's photomontages revive Villan street atop Belleville, which has disappeared along with a fantastic view from the hill top, or an old theatre known to us only from archive photographs, 19th and 20th century etchings and drawings.
Redundant from their original context flying houses open the doors and welcome viewers to embark on a journey through space and time.
Laurent Chéhère
Airy Worlds
15 Apr – 12 Jul 2015
The Lumiere Brothers Center for Photography
Bolotnaya embankment 3, bld. 1
119072 Moscow
Russia
www.lumiere.ru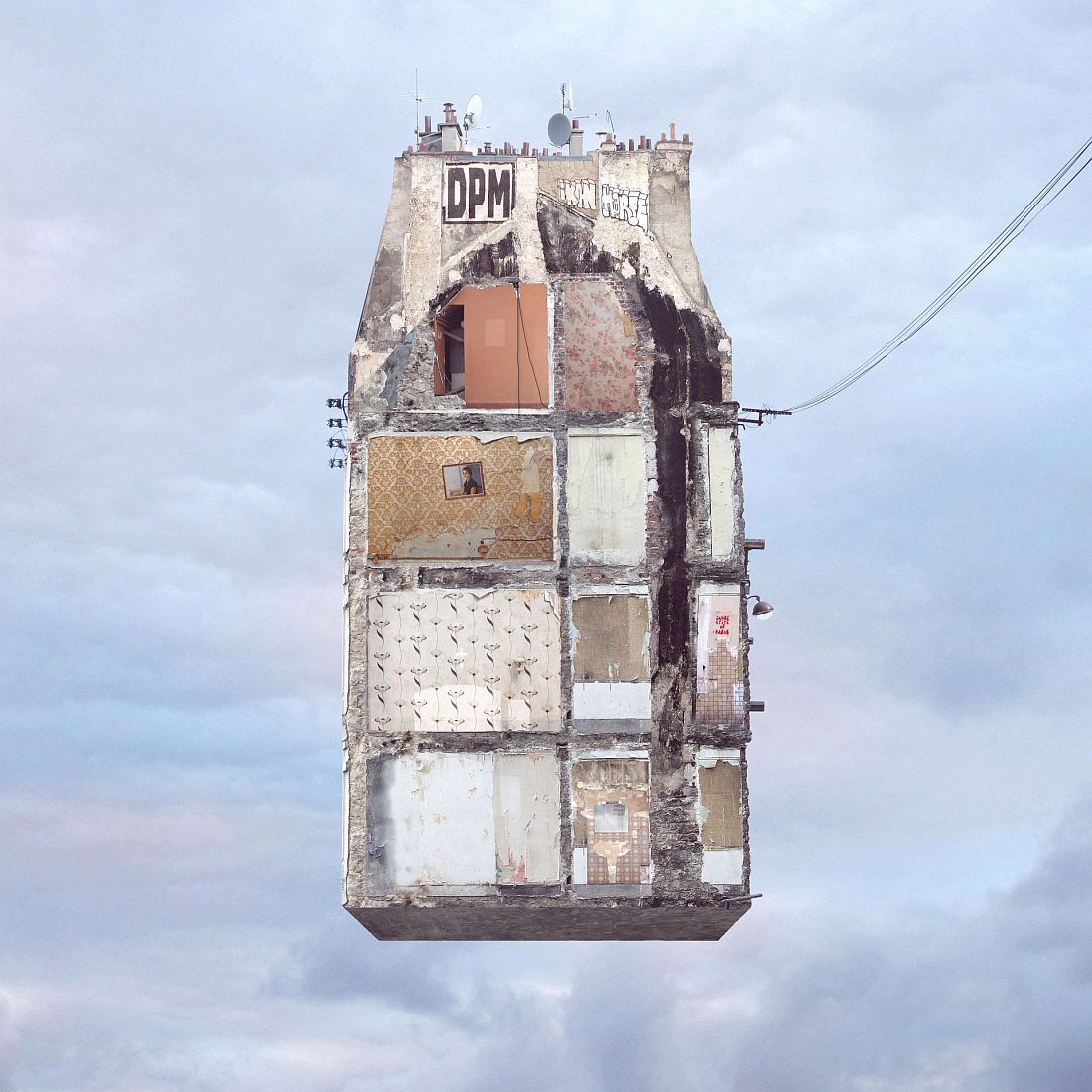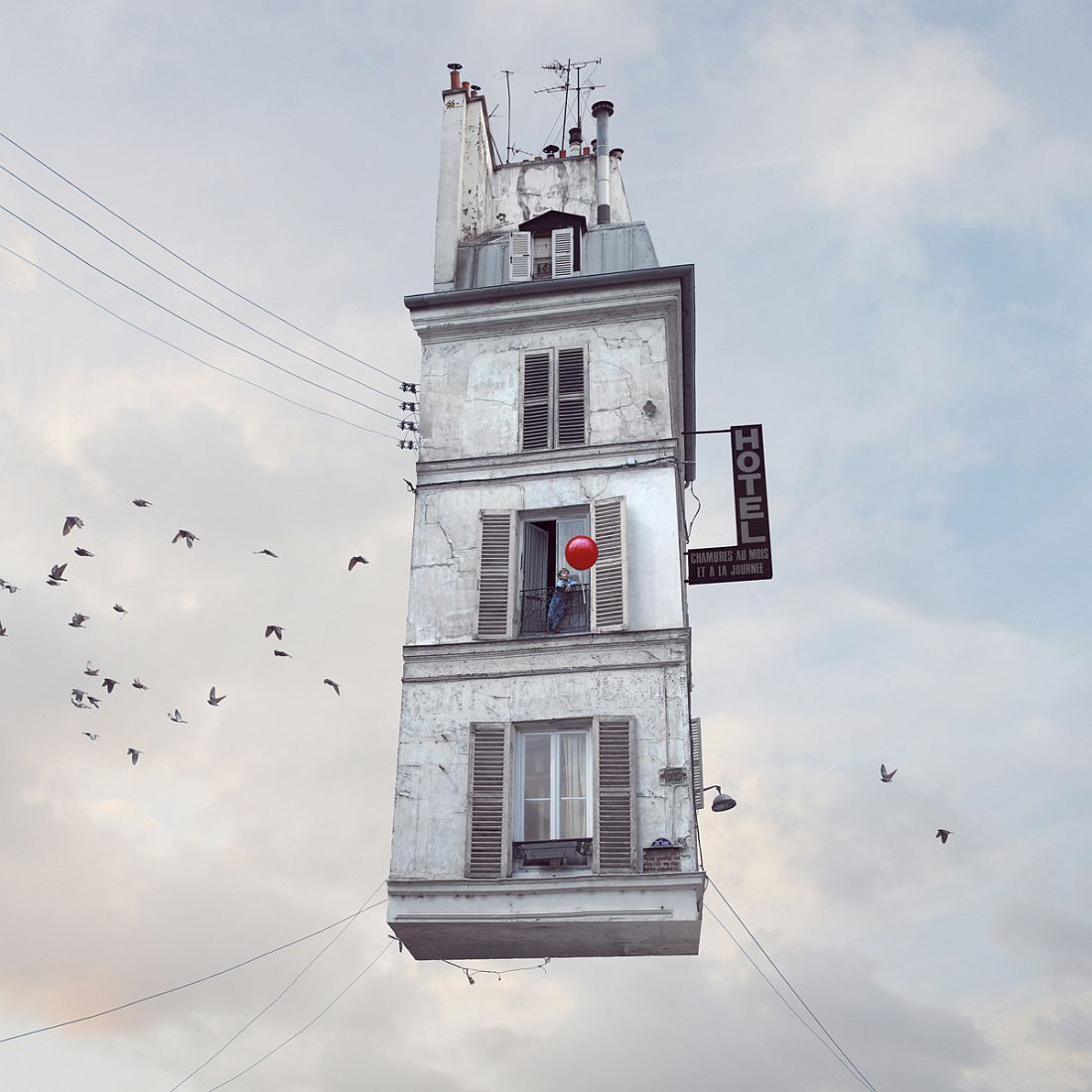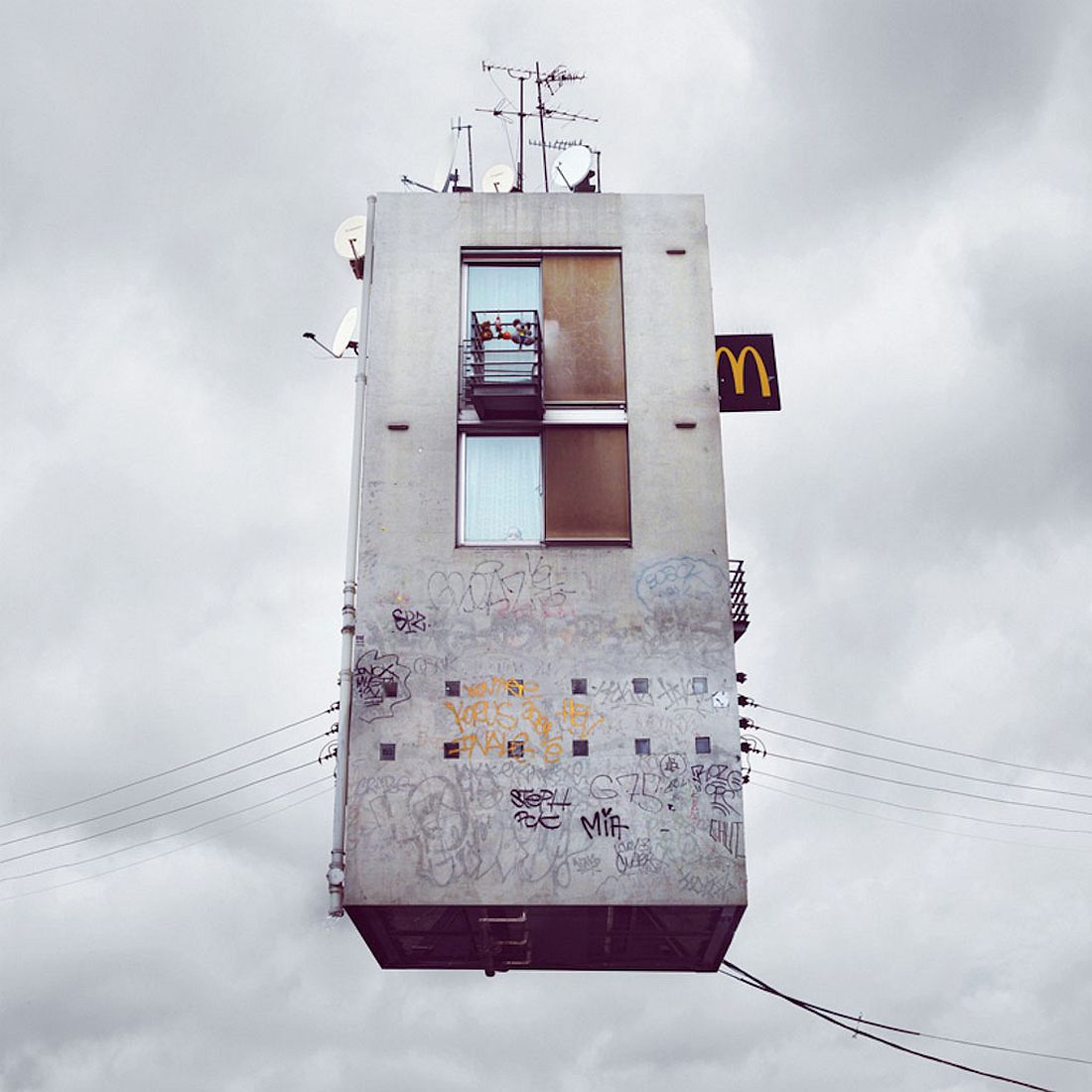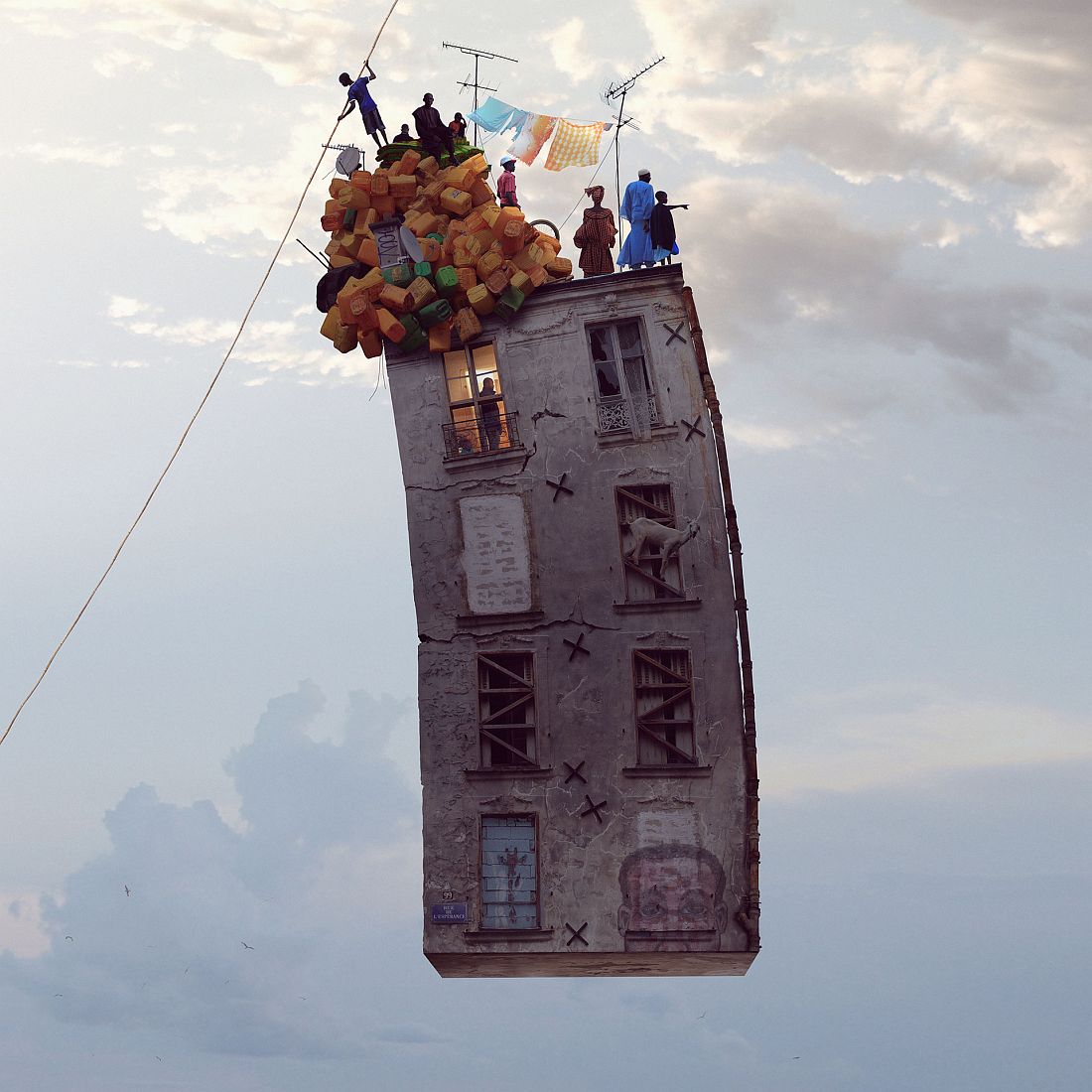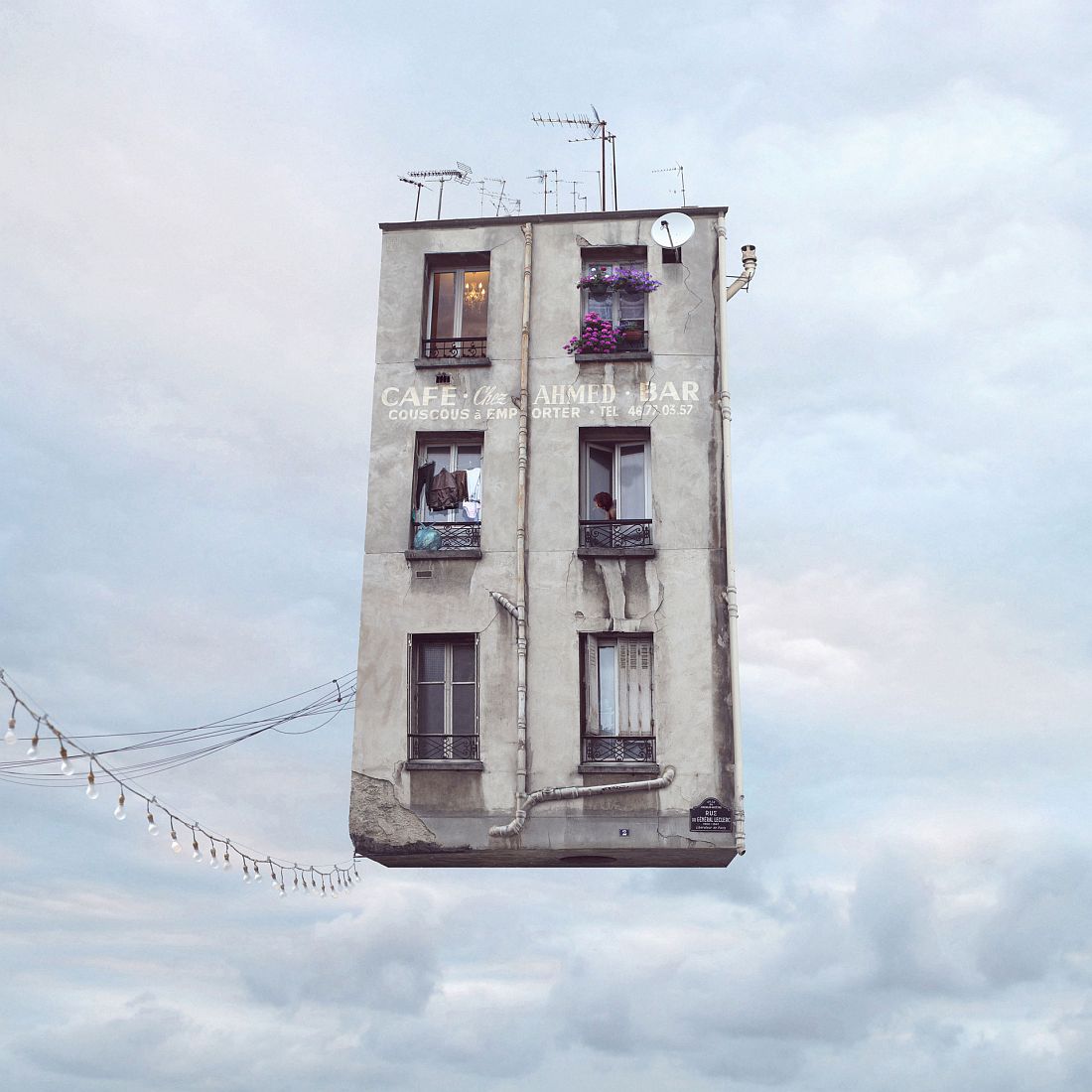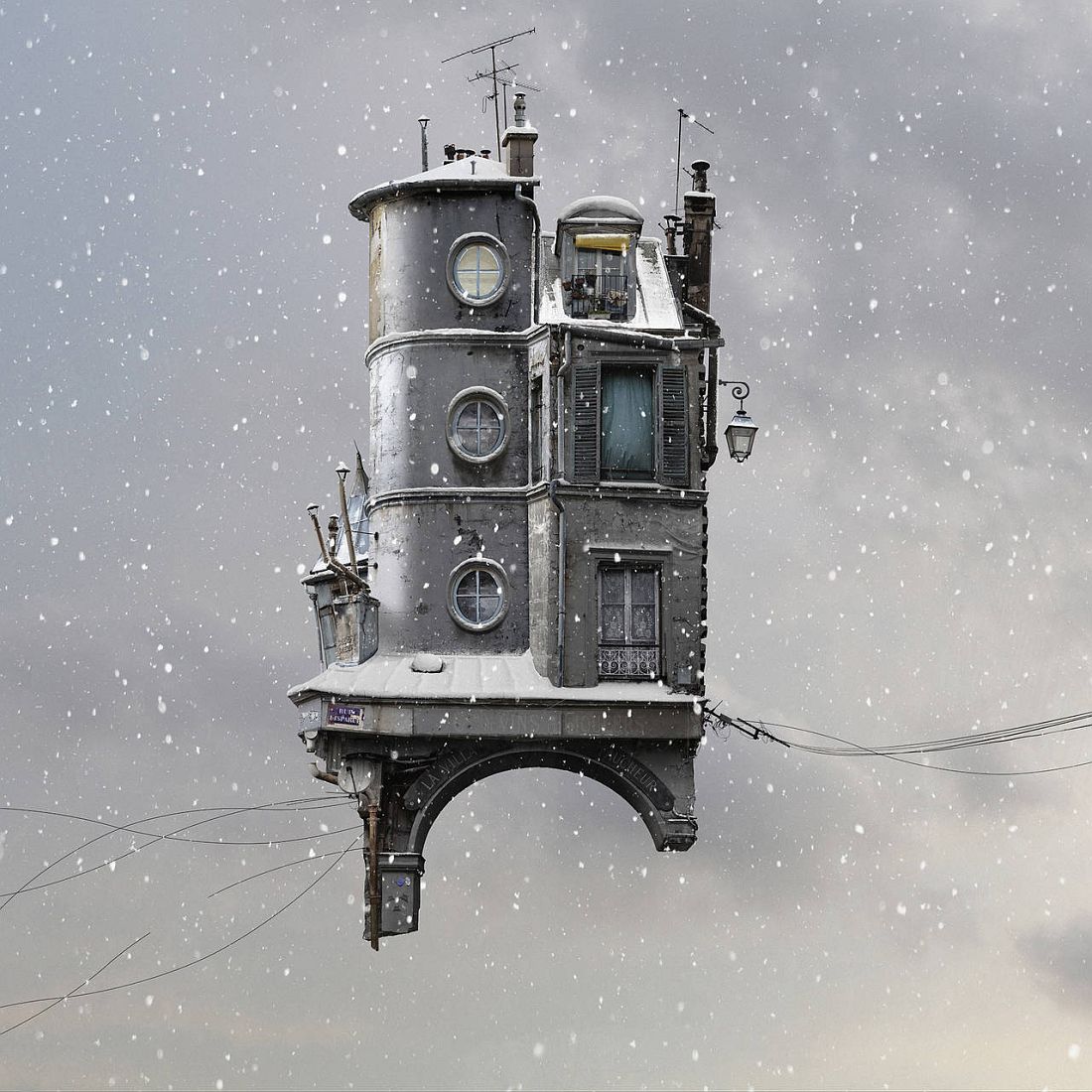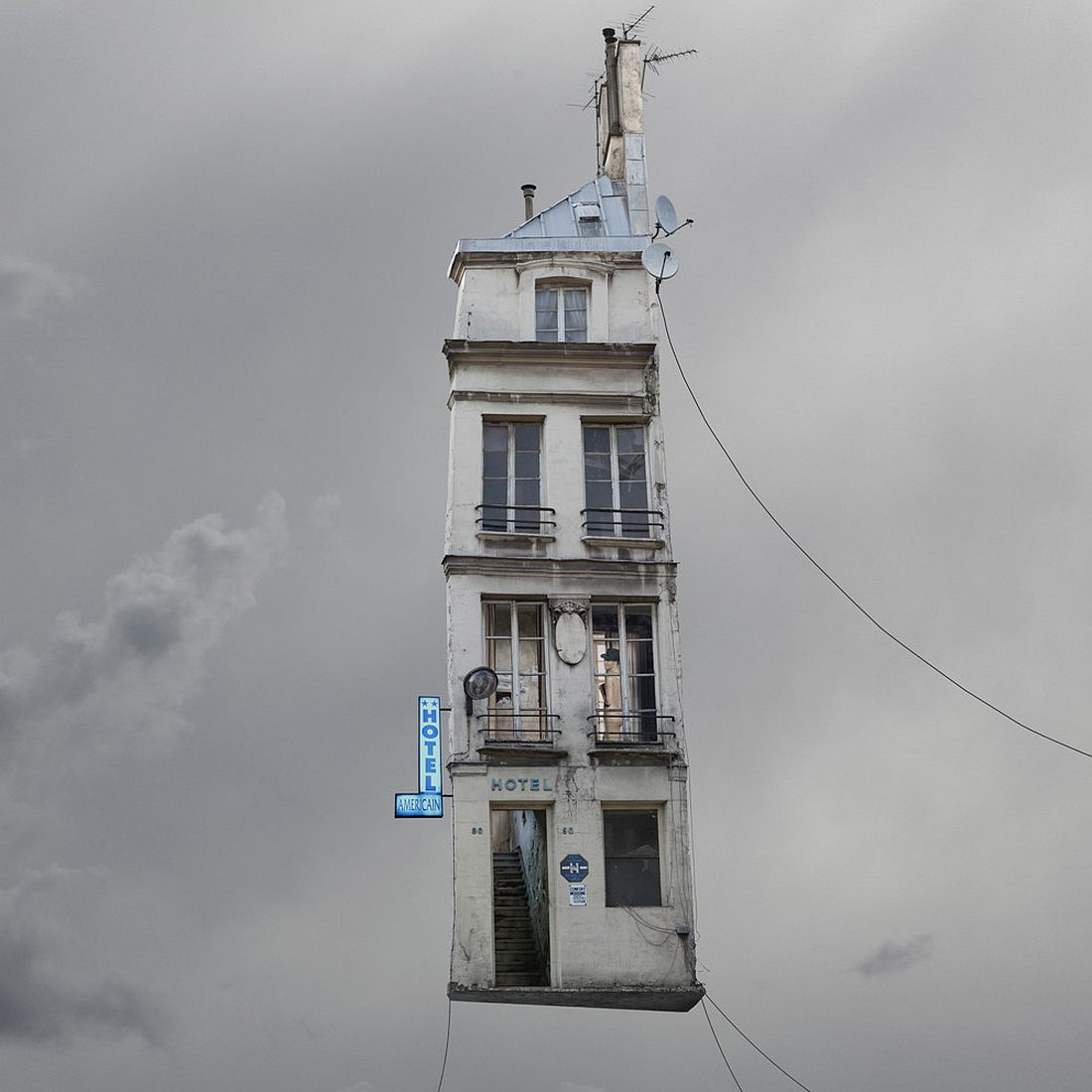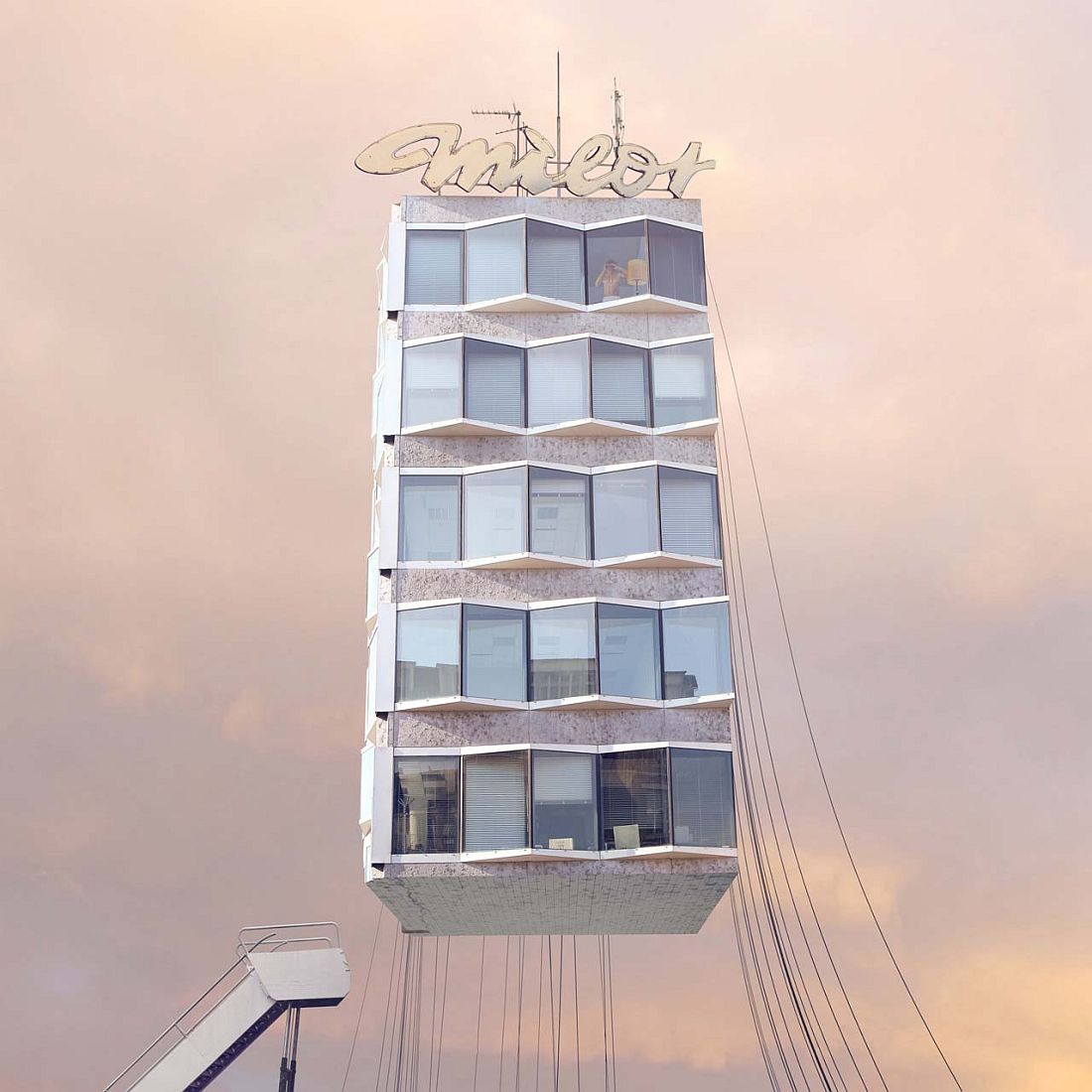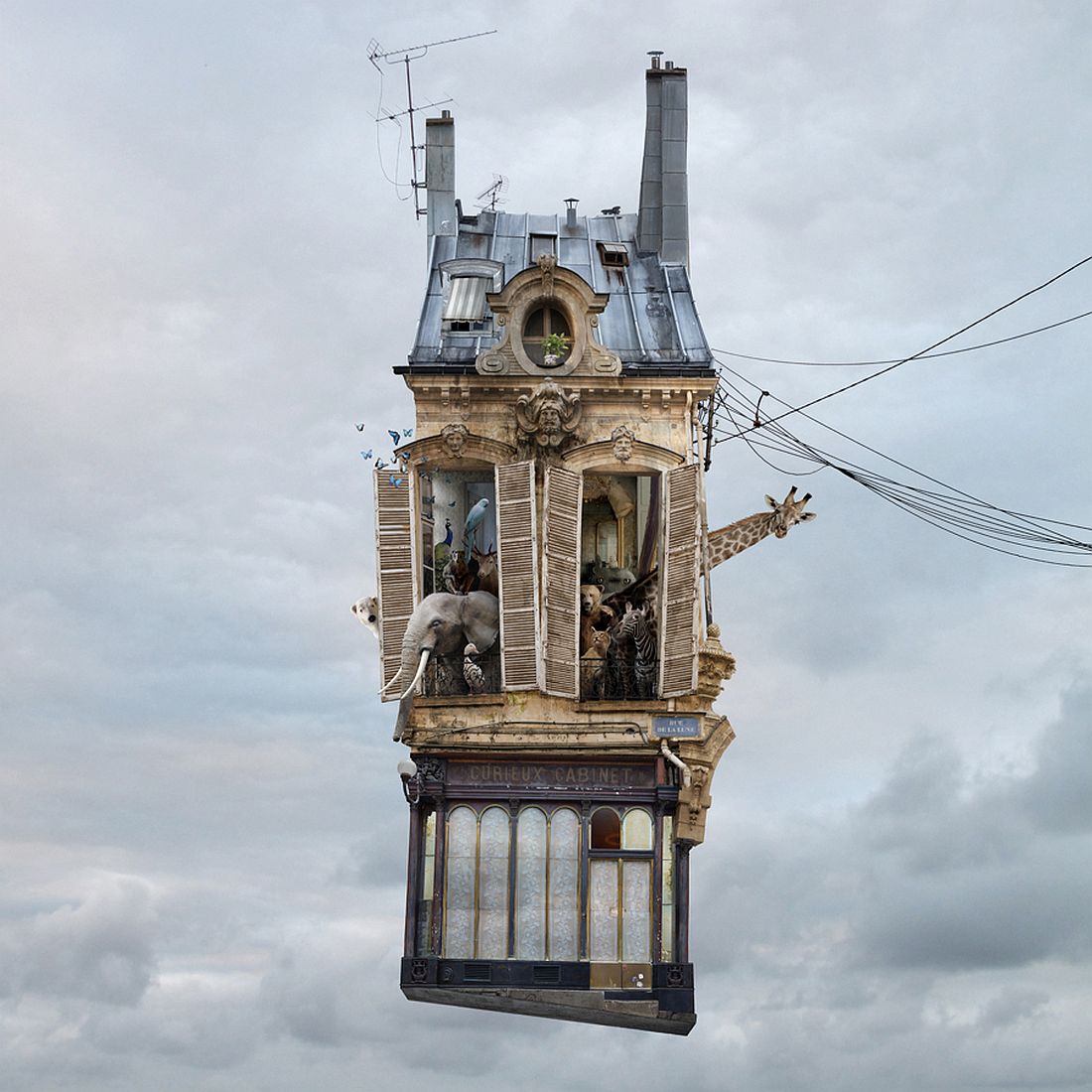 Comments
comments