In Toraja, the rituals associated with death are complex, require extensive planning and are expensive. Therefore, when a person dies, it can take weeks, months even years for the family to organize the funeral. During this time, the deceased is considered to be "sick" and kept at home. Relatives continue to interact with them offering gifts of cigarettes and betel leaves, drinking coffee, having meals by their side and conversing with them. While, it remains a sad time, the transition from life to death is a slow and peaceful process strengthening family bonds. Depending on the family, the body may be kept uncovered, bundled in layers of cloth or in a coffin.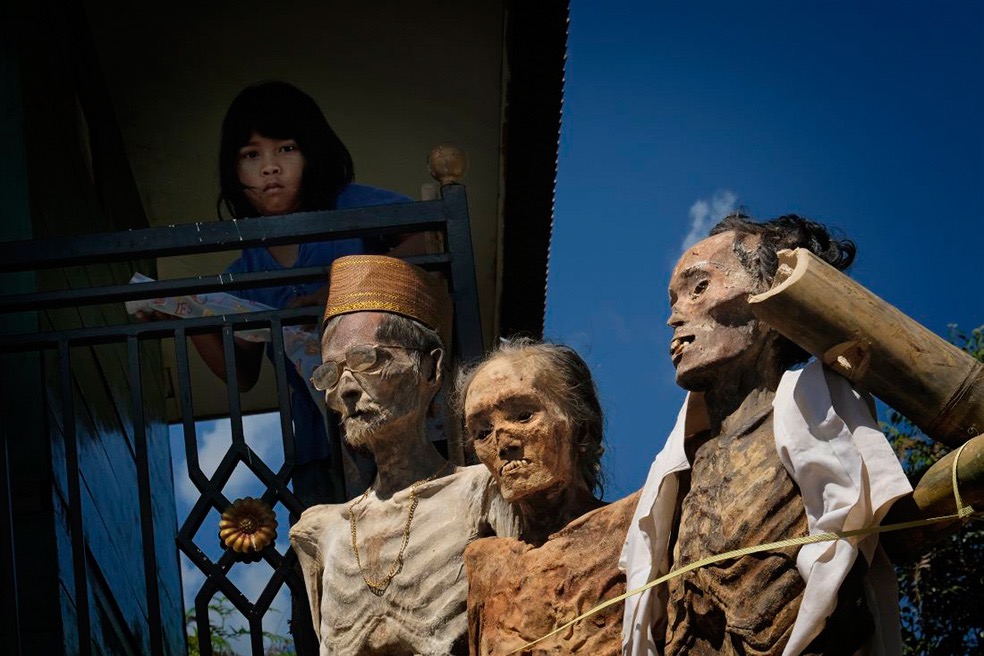 The funeral ceremony, Rambu Solo, lasts 3 to 7 or more days according to the social status of the family and includes, traditional dances and processions for receiving guests, buffalo and coq fighting, animal sacrifice and large feasts. In the region of Pangala, the Ma' Nene, or cleaning of the corpses, ceremony takes place in August after the rice harvest. Coffins are removed from their burial sites and opened. The mummies are cleaned, dried in the sun and given a change of clothes. Expressions of sadness are mixed with the overall happy atmosphere surrounding these moments of bonding with loved ones and honoring ancestors.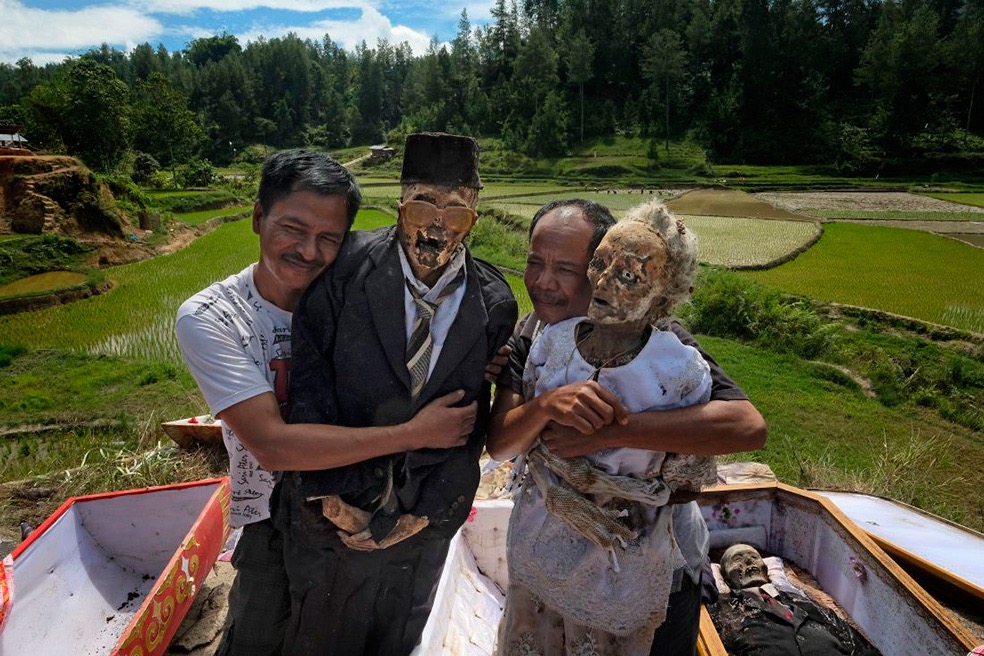 Alain Schroeder is a Belgian photojournalist born in 1955. In 1989 he founded Reporters (http://www.reporters.be), a well-known photo agency in Belgium. He has illustrated over thirty books dedicated to China, Persia, the Renaissance, Ancient Rome, the Gardens of Europe, Thailand, Tuscany, Crete, Vietnam, Budapest, Venice, the Abbeys of Europe, Natural Sites of Europe, etc. Belgian books include: « Le Carnaval de Binche vu par 30 photographes », and « Les Marches de l'Entre-Sambre-et-Meuse, Processions de Foi ». Publications include National Geographic, Geo, Paris-Match. He is represented in Paris by the photo agency HEMIS.
Website: reporters.be/photographers/show/21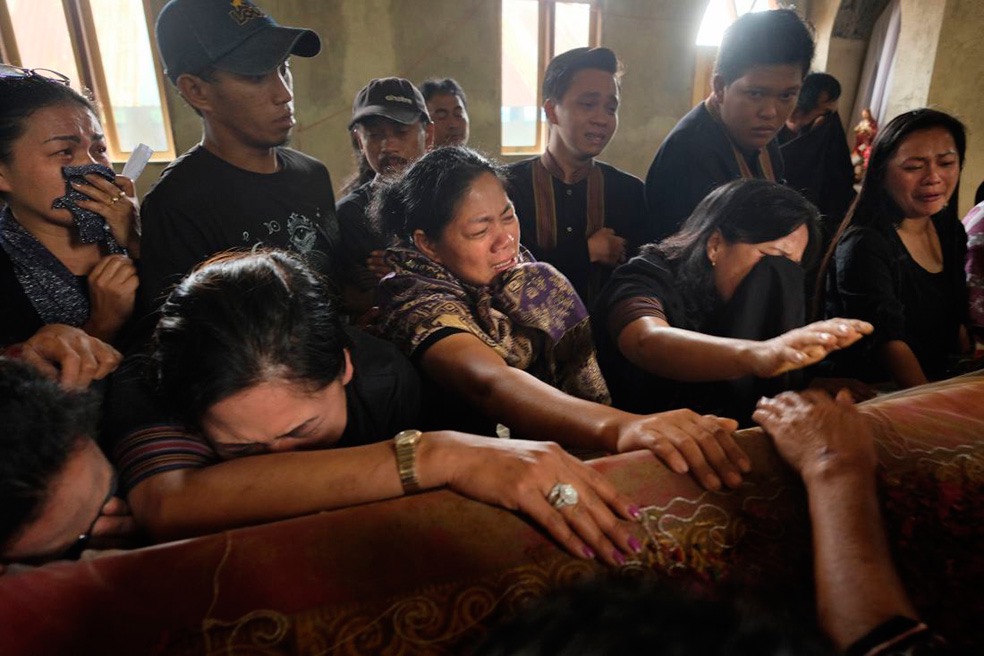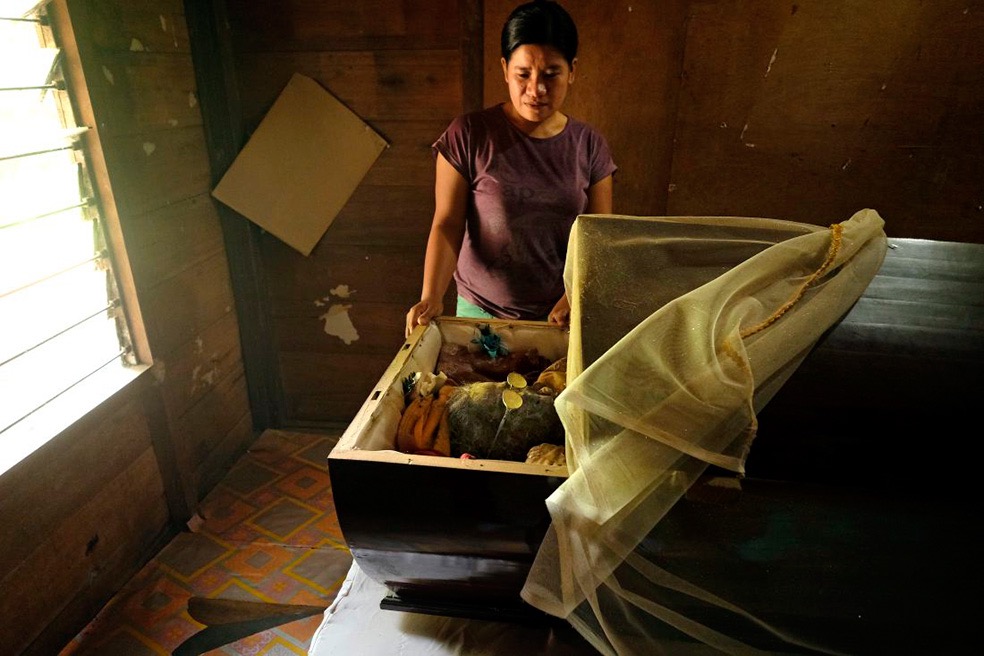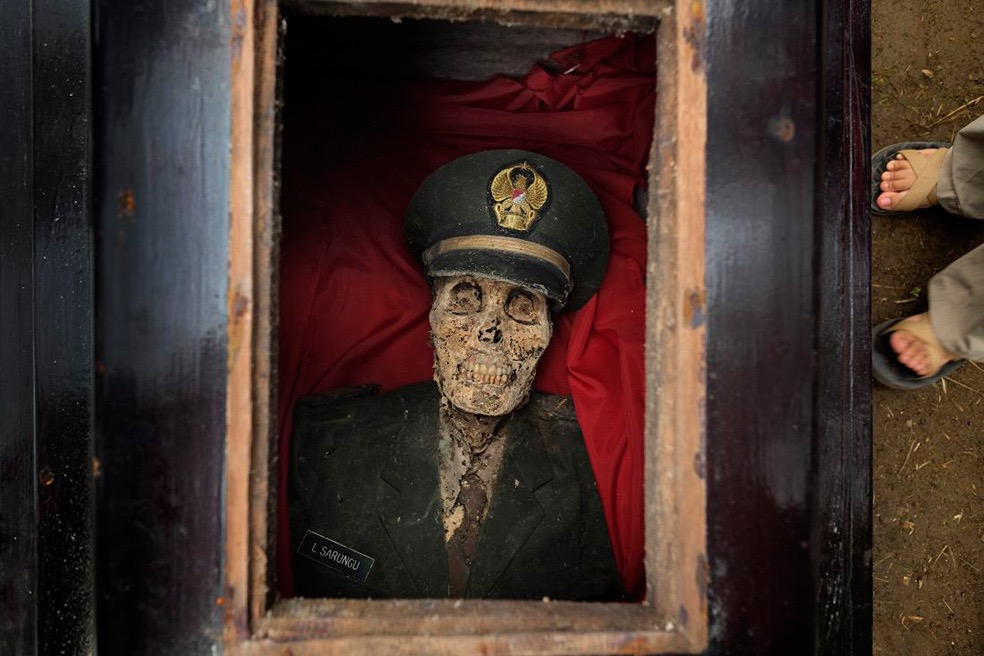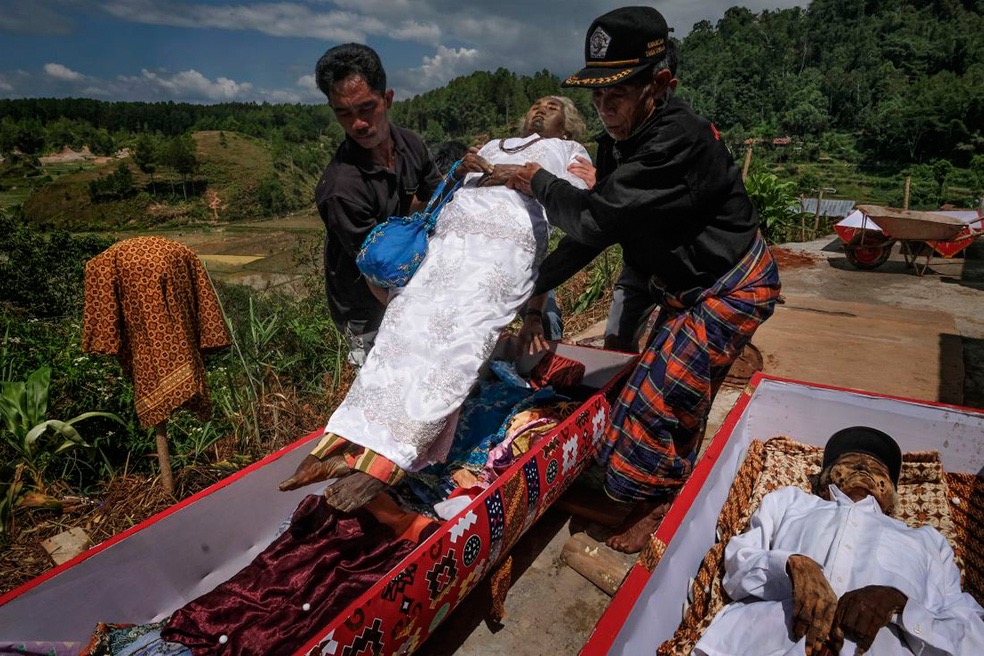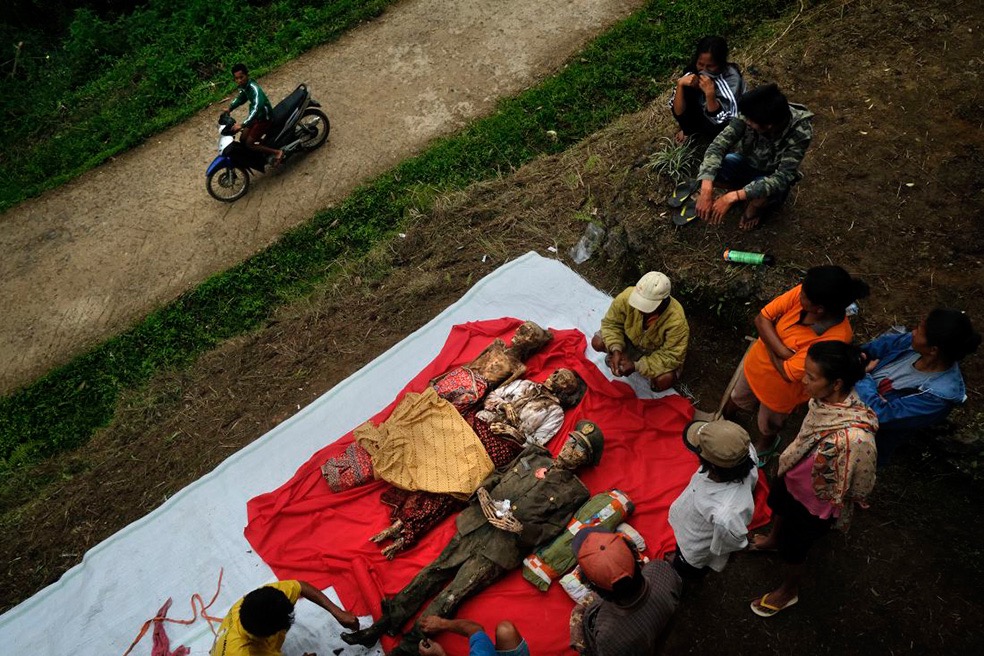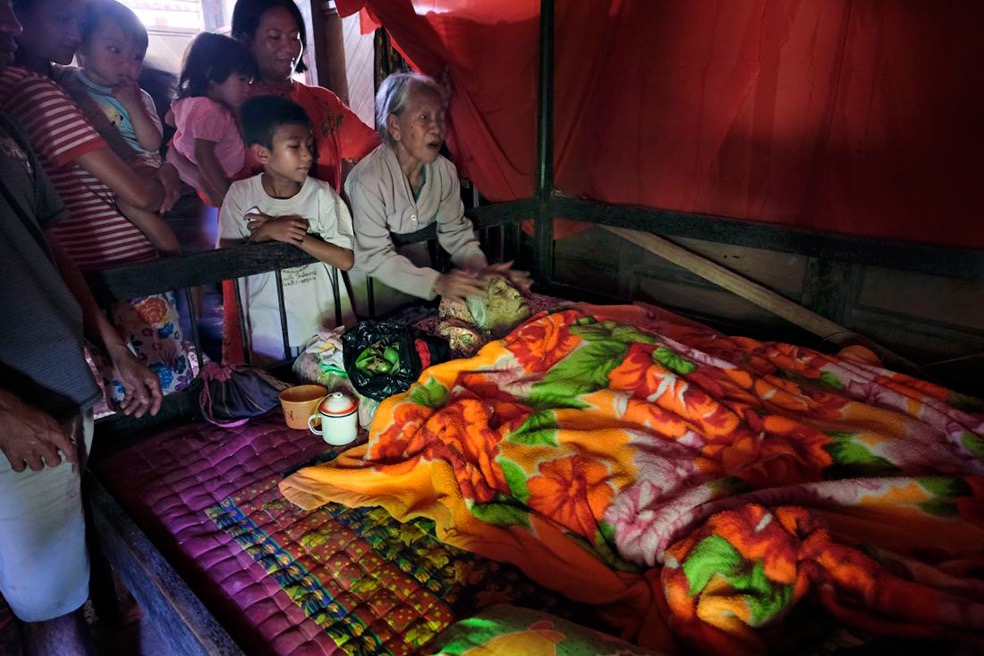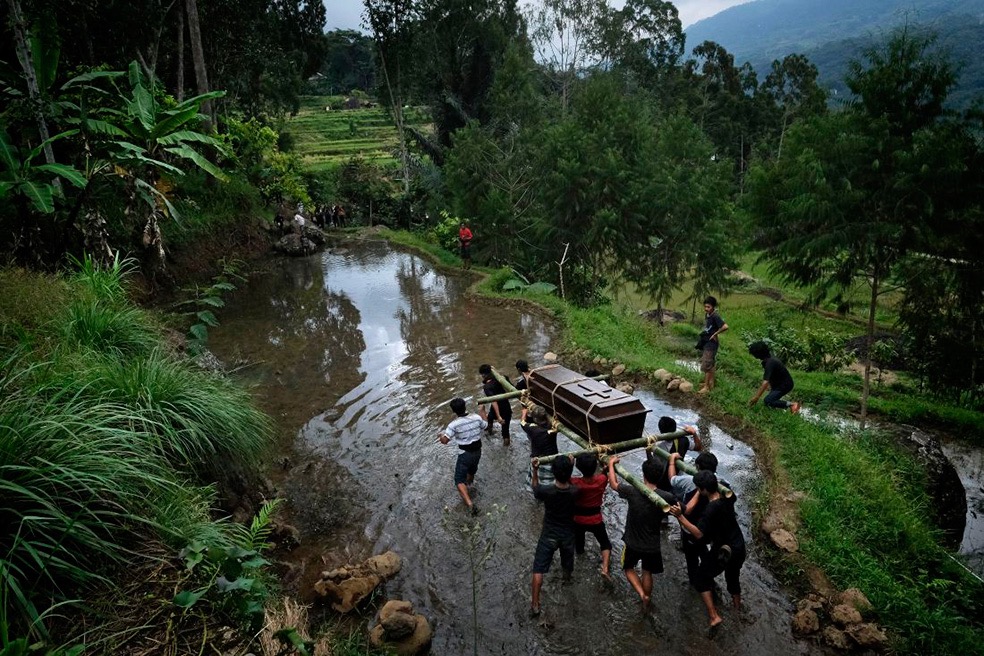 Comments
comments