Based on data from the proliferation of conflicts between protected wildlife, especially wild elephants and the Sumatran Orangutan with humans continue to occur. Based on data from WWF-Indonesia study shows that the population of Sumatran elephants increasingly growing concern today, in 25 years, the Sumatran elephant has lost about 70% of its habitat, and the population is shrinking by more than half. Estimated population in 2007 was between 2400-2800 people, but is now estimated to have declined considerably from that number as their habitat continues to shrink and killings continue to occur.
Meanwhile, According to the IUCN, over the last 75 years the population of Sumatran orangutans has decreased by 80%. In the period 1998 da 1999, the loss rate is reported to sektar 1,000 orangutans per year and contained in the Leuser Ecosystem, one of the largest forest area in the northern part of Sumatra Island. Sumatran orangutan population is currently estimated there were only about 6,500 of the tail (Strategy and Action Plan for Orangutan Conservation, Ministry of Forestry in 2007) and the IUCN Red List 2002 edition, categorized as Critically Endangered Sumatran orangutan or has been threatened of extinction. So whether steps should be taken?
Economic problem's be a factors encourage the rise in cases of human between wild Sumatran Orangutan conflict around the boundary between the Gunung Leuser National Park in Sumatra island, Indonesia, both the company and the community. "Plantations particularly palm oil is growing rapidly in the area of ​​Aceh Tamiang, Aceh, Indonesia and even penetrated into the Leuser ecosystem, based on the results of our survey in the field and based on observations google earth clear that PT MPLI has used Leuser ecosystem on sporadically," said the expert in the fields of law Sayed Zainal SH MHum.
Along with that, the problem of deforestation is heating up with actors who teriur with nominal crime Sumatran Orangutan hunting and trade. Until now, law enforcement officials also have not been able to act decisively and uncover criminal networks and intellectual authors behind the crime so that the biological condition of the Sumatran Orangutan is increasingly threatened by extinction. Although laws Conservation of Biological Resources and Ecosystem Indonesian state has prohibited expressly by Law No. 5/1990 which states that any person who kill, capture, store protected species can be sentenced to a maximum of five years in prison and a maximum fine of Rp 100 million.
On the other hand, the Director of the OIC, Panut Hadisiswoyo respond to it seriously. That, although law enforcement officials still act decisively for the perpetrators of hunting and trade in protected species Sumatran orangutan who was caught and convicted. "Of course the chain of hunting and trade network of protected wildlife that still need to be put firmness on the basis of the applicable law, so as to give deterrent effect to the perpetrators as an example for the community in the future," said Panut firmly.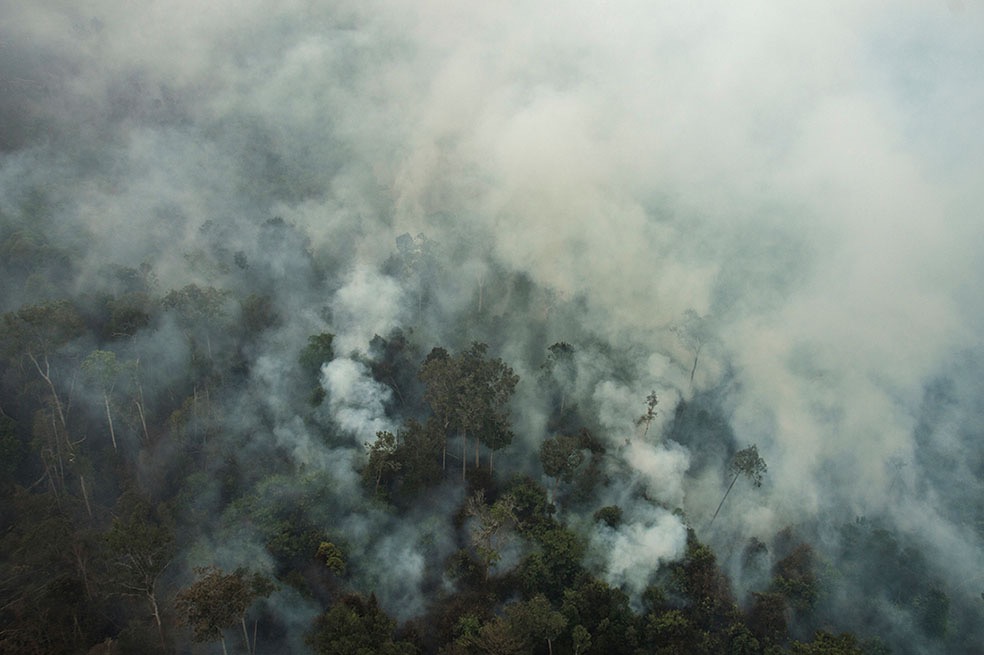 Sutanta Aditya – born on December 07, 1984 in Tanjung Morawa city, North Sumatra province of Sumatra island's. Sutanta starting his career since 2008 and continued as professional photographer was earning a bachelor's degree in 2012. Until now, Sutanta still running by journalism profession also incorporated and supported by Indonesian Photojournalist Association. Working as an independent photographer, Sutanta Aditya covers through by photo stories were focus for social and critically issue, humanity, healths, disasters, environment, volcanoes and nature. His works was on used and published at mass media as online, newspaper also magazine around the worlds.
Website: sutantaaditya.net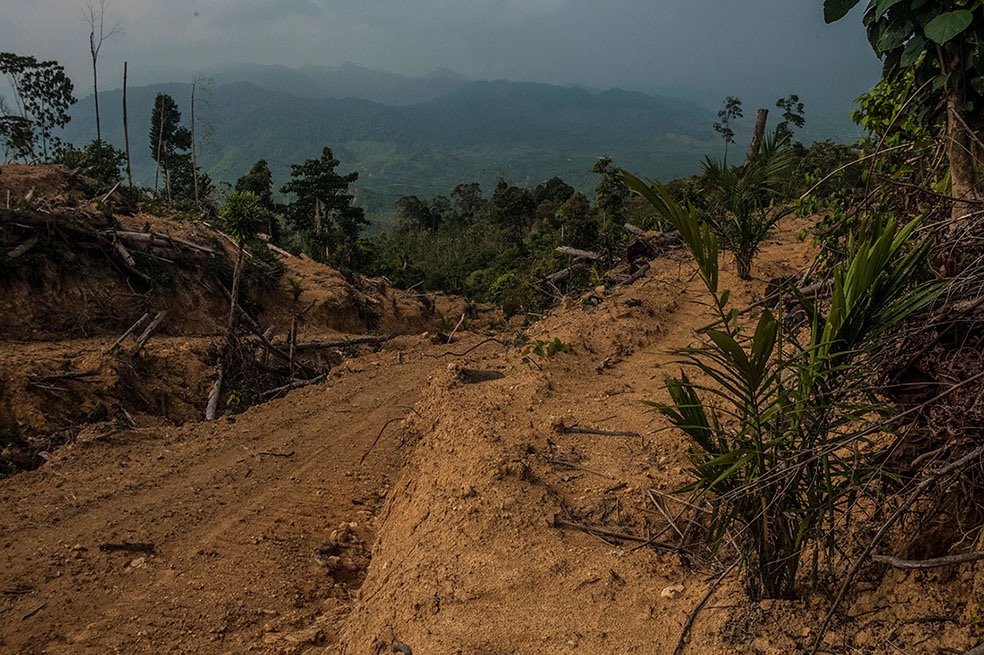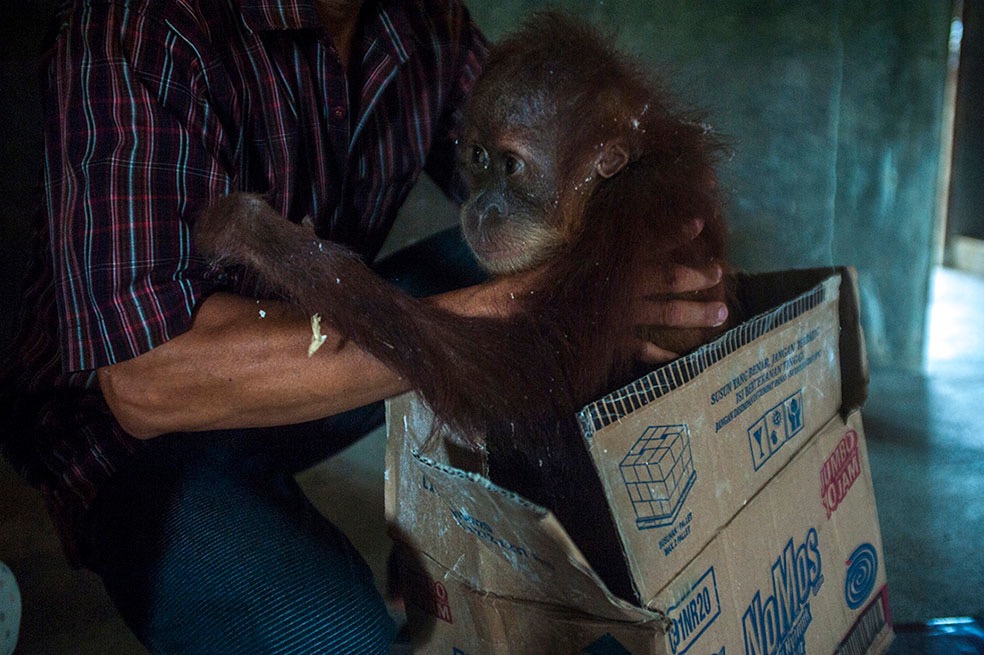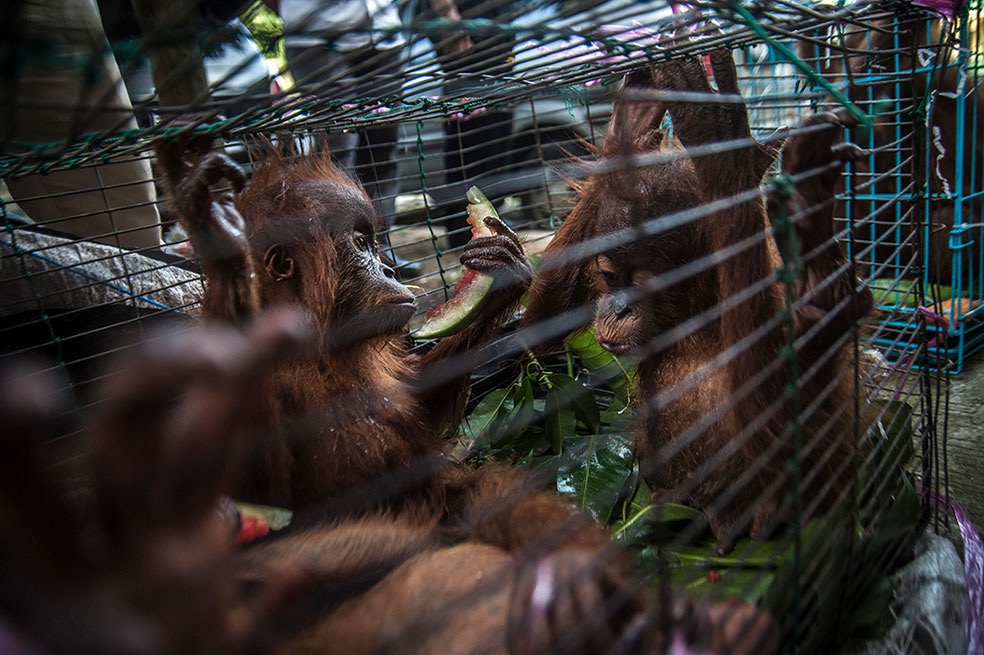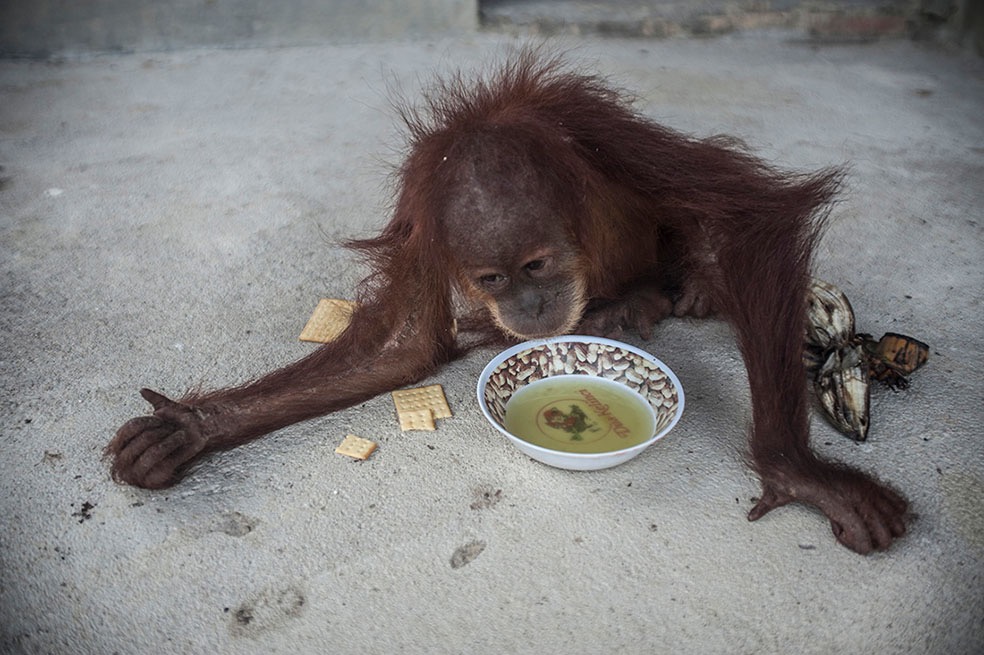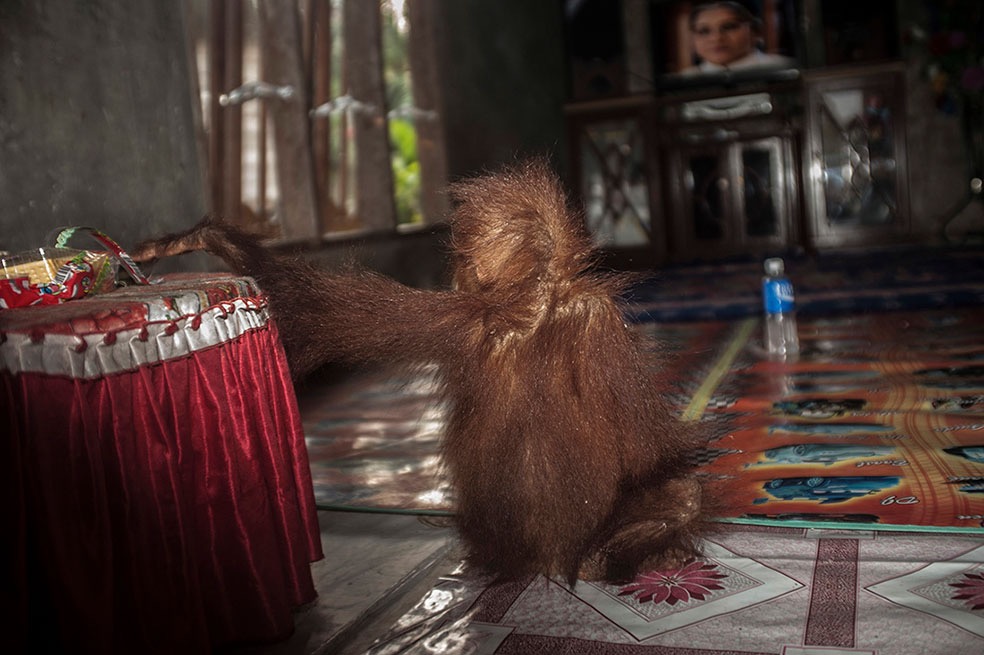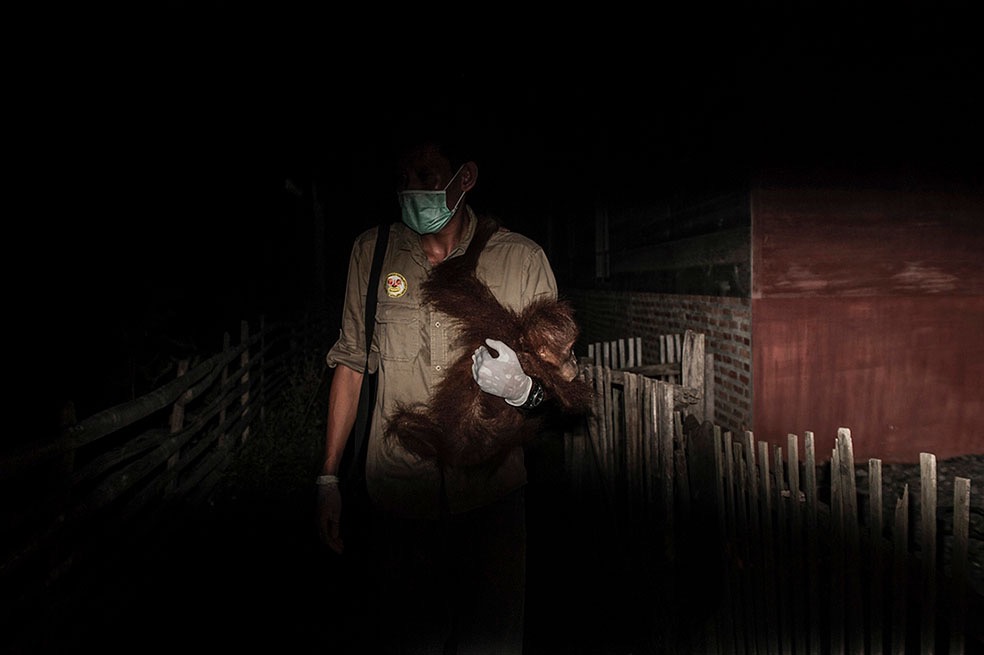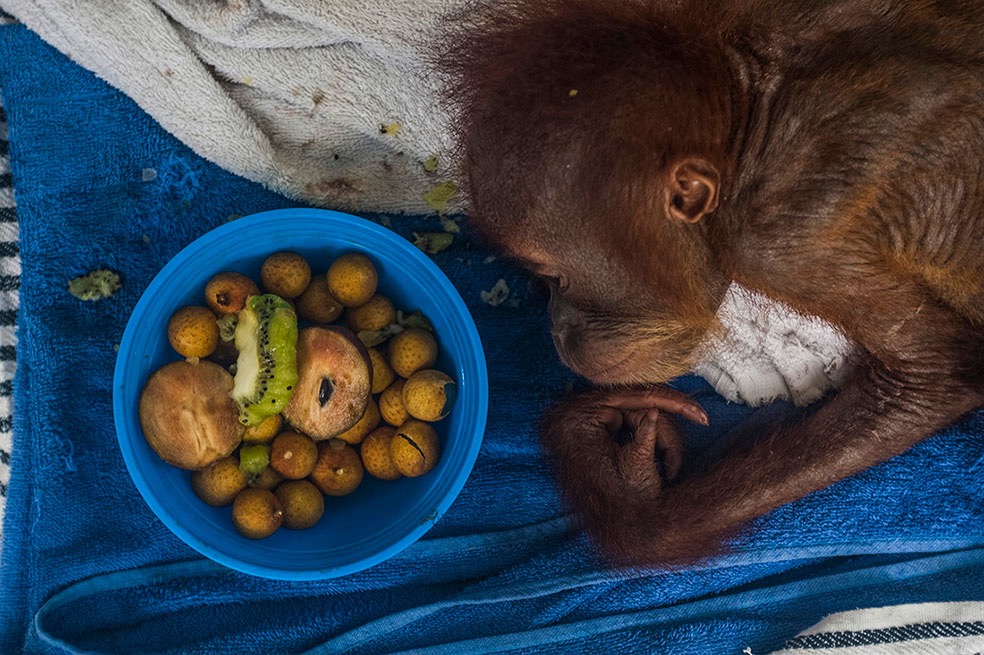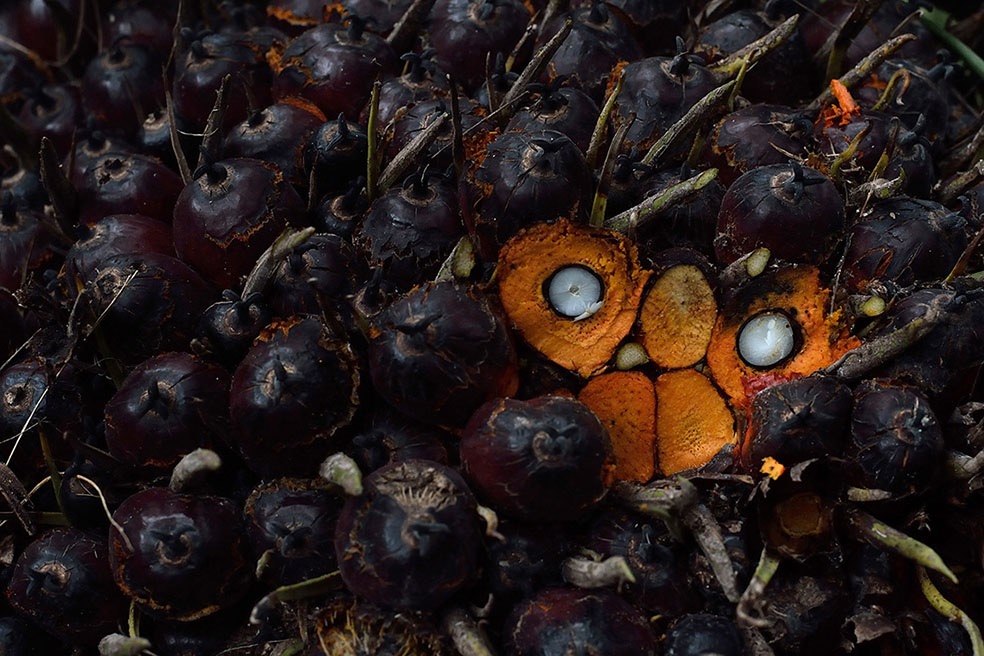 Comments
comments