Andreas Gursky (born 15 January 1955) is a German photographer and professor at the Kunstakademie Düsseldorf, Germany. He is known for his large format architecture and landscape colour photographs, often employing a high point of view.
Before the 1990s, Gursky did not digitally manipulate his images. In the years since, Gursky has been frank about his reliance on computers to edit and enhance his pictures, creating an art of spaces larger than the subjects photographed. Writing in The New Yorker magazine, the critic Peter Schjeldahl called these pictures "vast," "splashy," "entertaining," and "literally unbelievable." In the same publication, critic Calvin Tomkins described Gursky as one of the "two masters" of the "Düsseldorf" school.
The perspective in many of Gursky's photographs is drawn from an elevated vantage point. This position enables the viewer to encounter scenes, encompassing both centre and periphery, which are ordinarily beyond reach. This sweeping perspective has been linked to an engagement with globalization. Visually, Gursky is drawn to large, anonymous, man-made spaces—high-rise facades at night, office lobbies, stock exchanges, the interiors of big box retailers. In a 2001 retrospective, New York's Museum of Modern Art described the artist's work, "a sophisticated art of unembellished observation. It is thanks to the artfulness of Gursky's fictions that we recognize his world as our own." Gursky's style is enigmatic and deadpan. There is little to no explanation or manipulation on the works. His photography is straightforward.
Gursky's Dance Valley festival photograph, taken near Amsterdam in 1995, depicts attendees facing a DJ stand in a large arena, beneath strobe lighting effects. The pouring smoke resembles a human hand, holding the crowd in stasis. After completing the print, Gursky explained the only music he now listens to is the anonymous, beat-heavy style known as Trance, as its symmetry and simplicity echoes his own work—while playing towards a deeper, more visceral emotion.
The photograph 99 Cent (1999) was taken at a 99 Cents Only store on Sunset Boulevard in Los Angeles, and depicts its interior as a stretched horizontal composition of parallel shelves, intersected by vertical white columns, in which the abundance of "neatly labeled packets are transformed into fields of colour, generated by endless arrays of identical products, reflecting off the shiny ceiling" (Wyatt Mason). The Rhine II (1999), depicts a stretch of the river Rhine outside Düsseldorf, immediately legible as a view of a straight stretch of water, but also as an abstract configuration of horizontal bands of colour of varying widths. In his six-part series Ocean I-VI (2009-2010), Gursky used high-definition satellite photographs which he augmented from various picture sources on the Internet.
Website: andreasgursky.com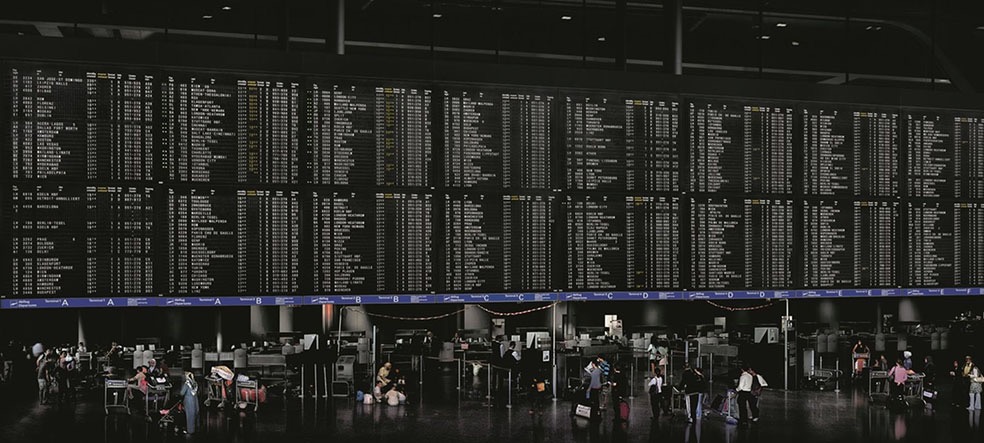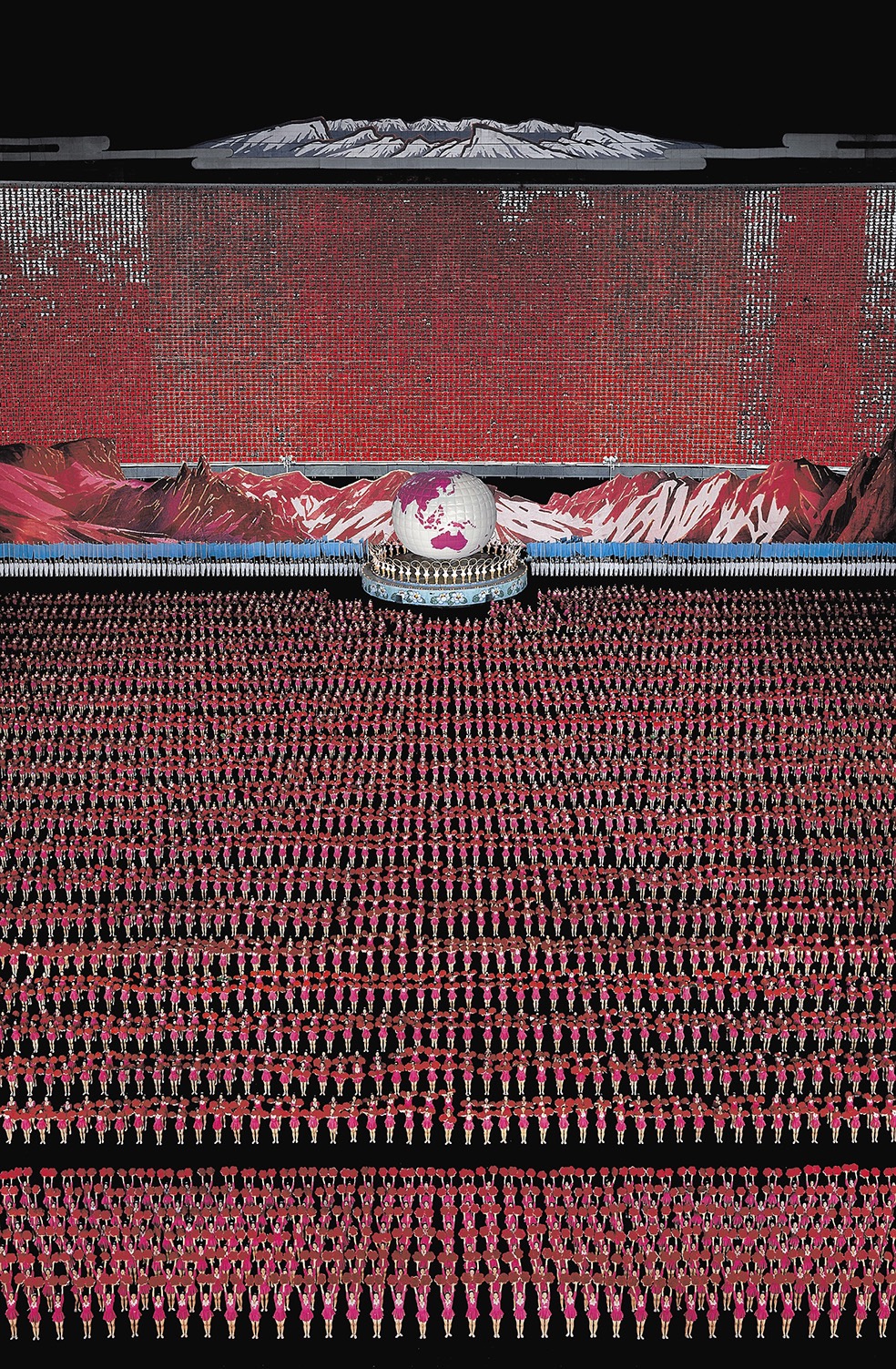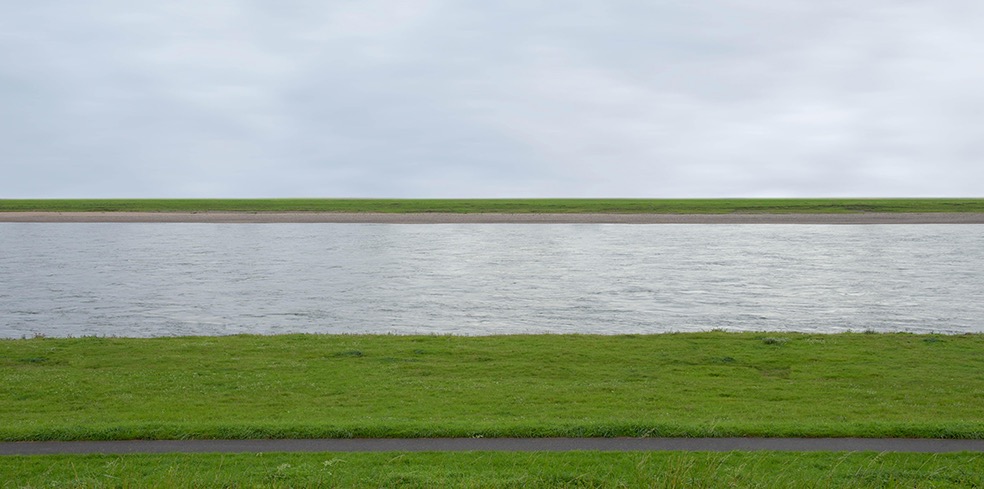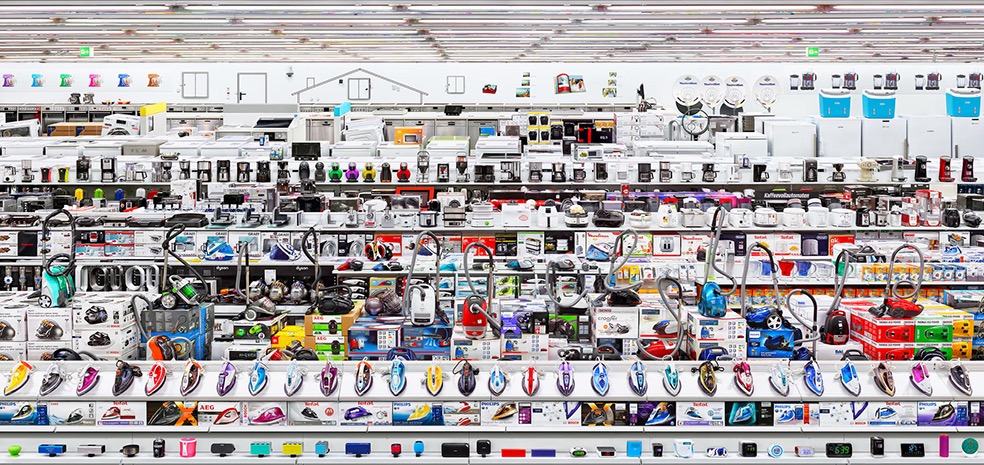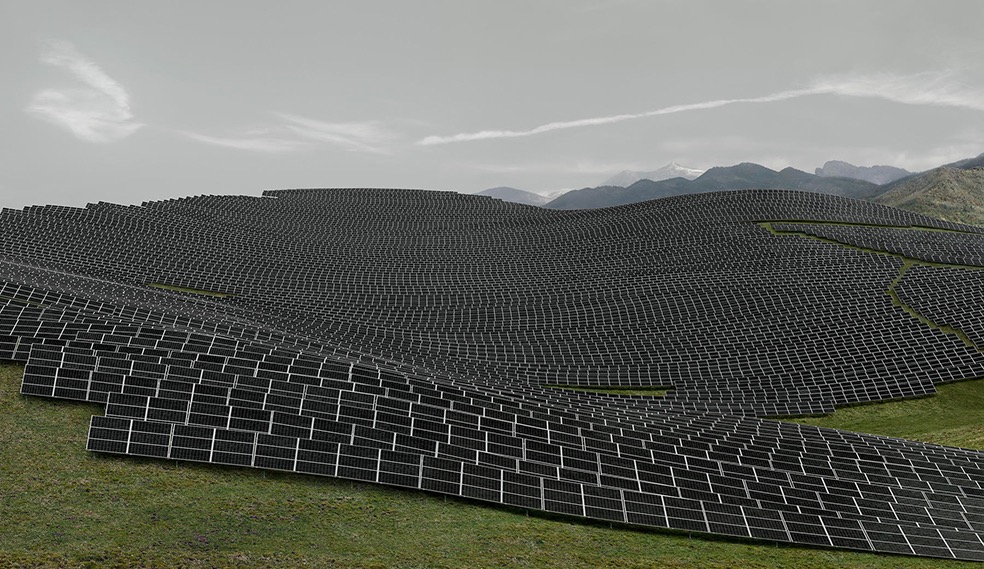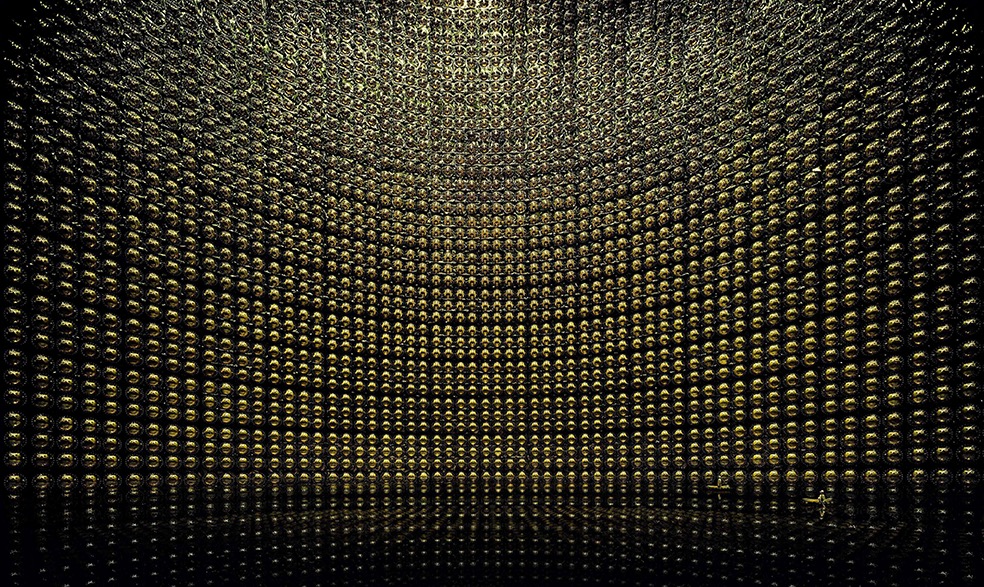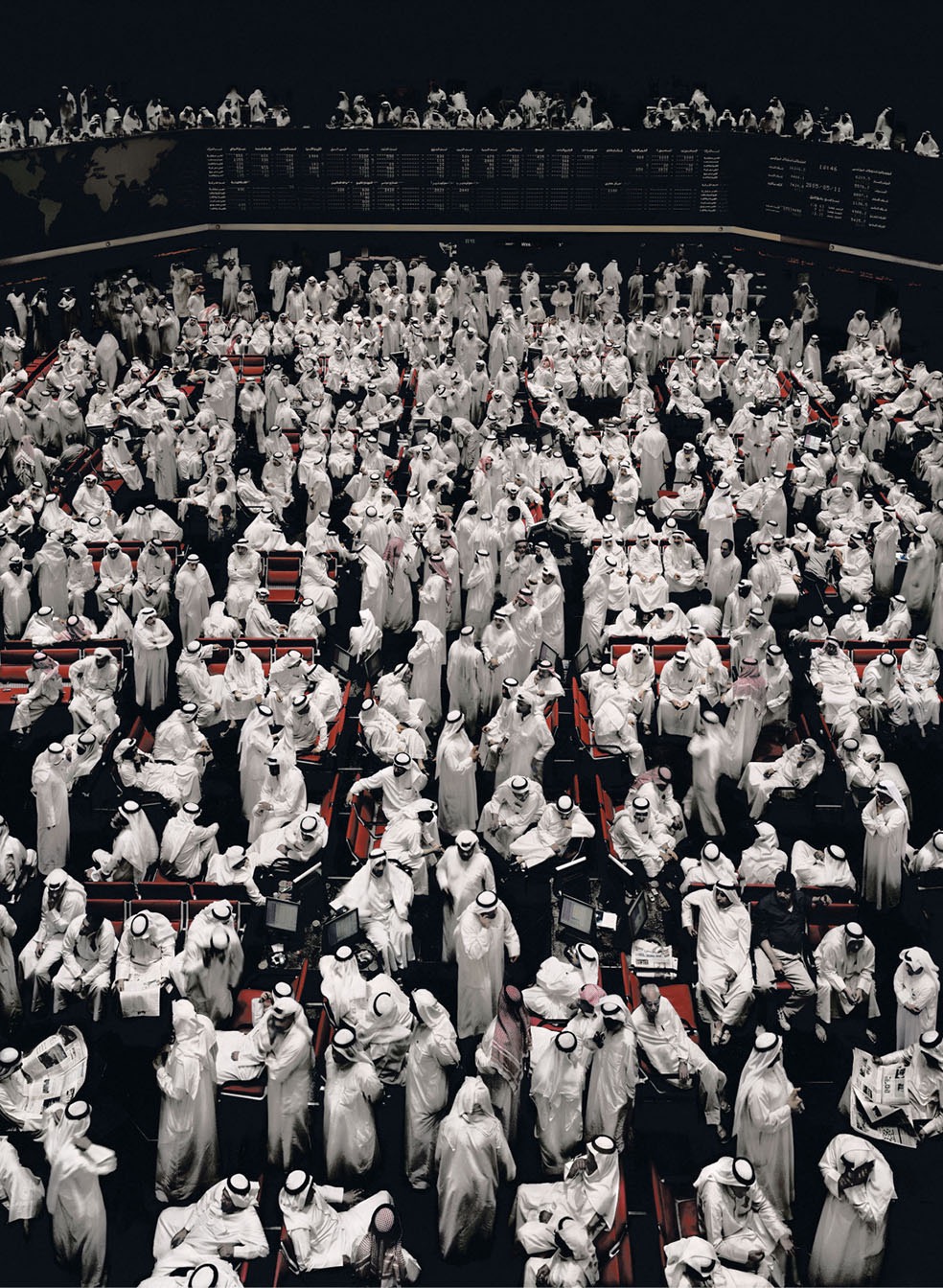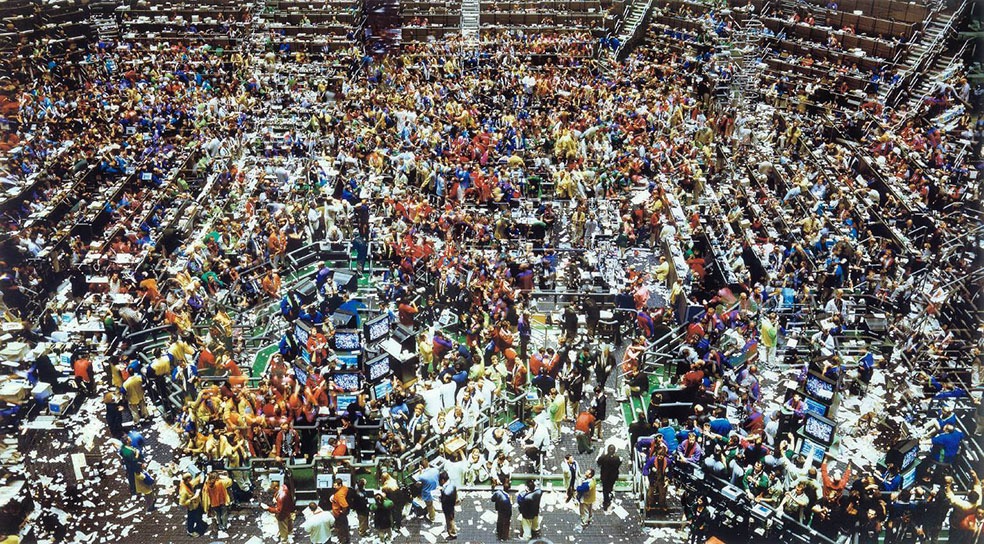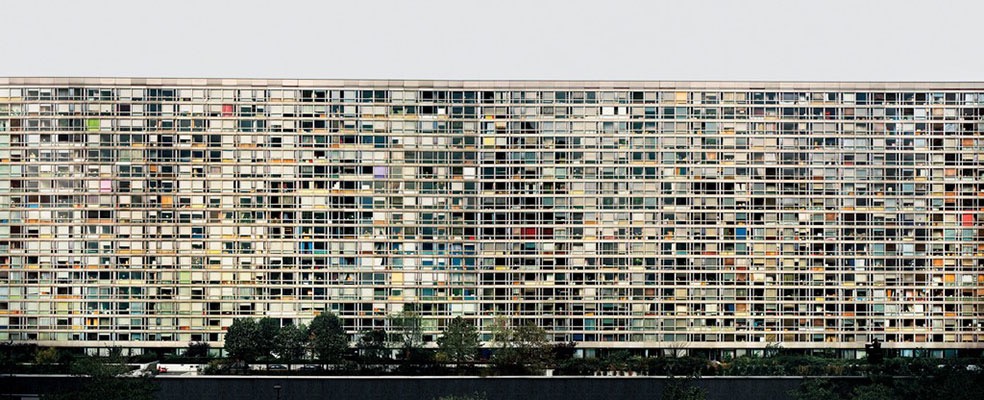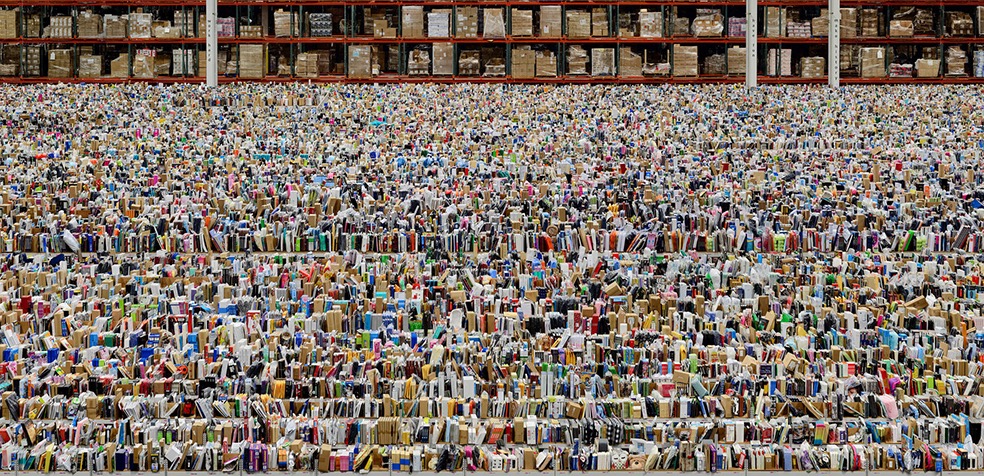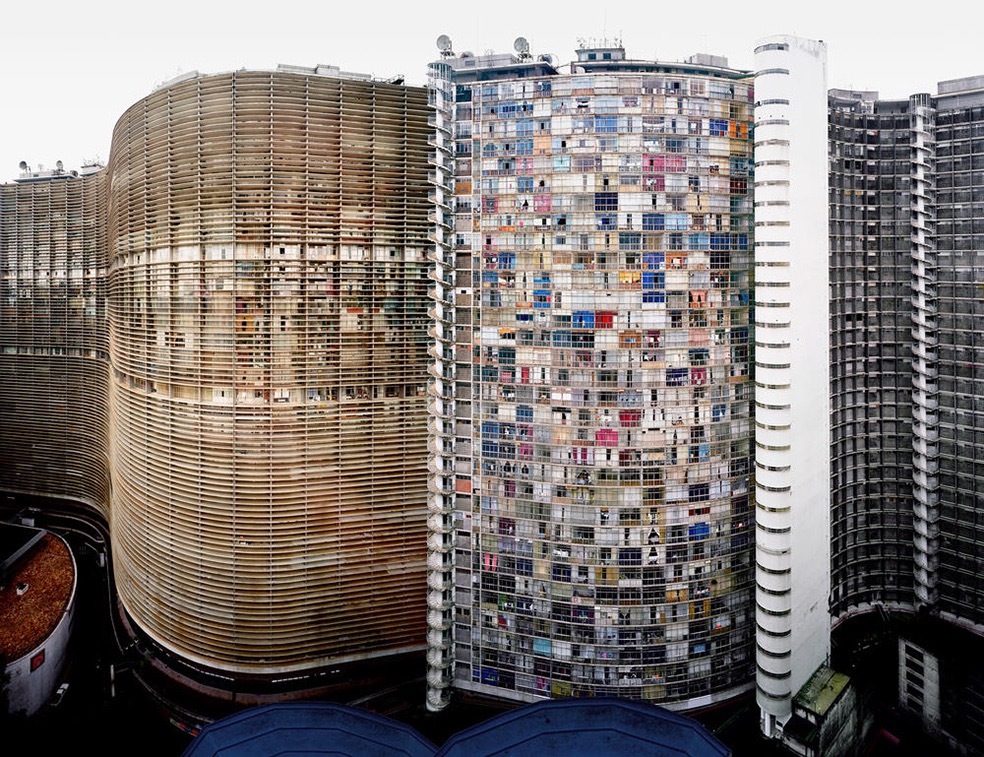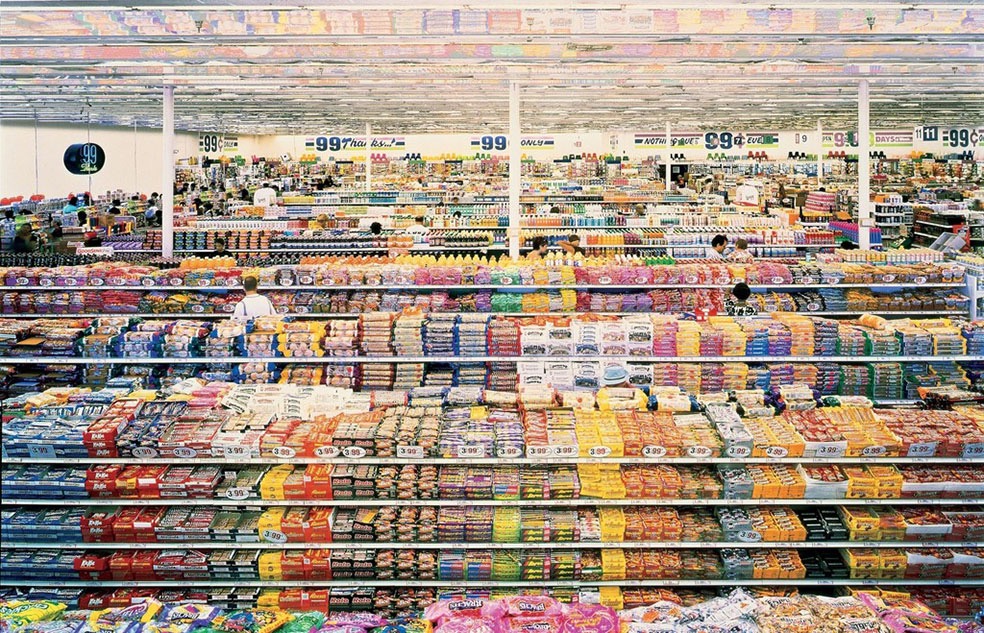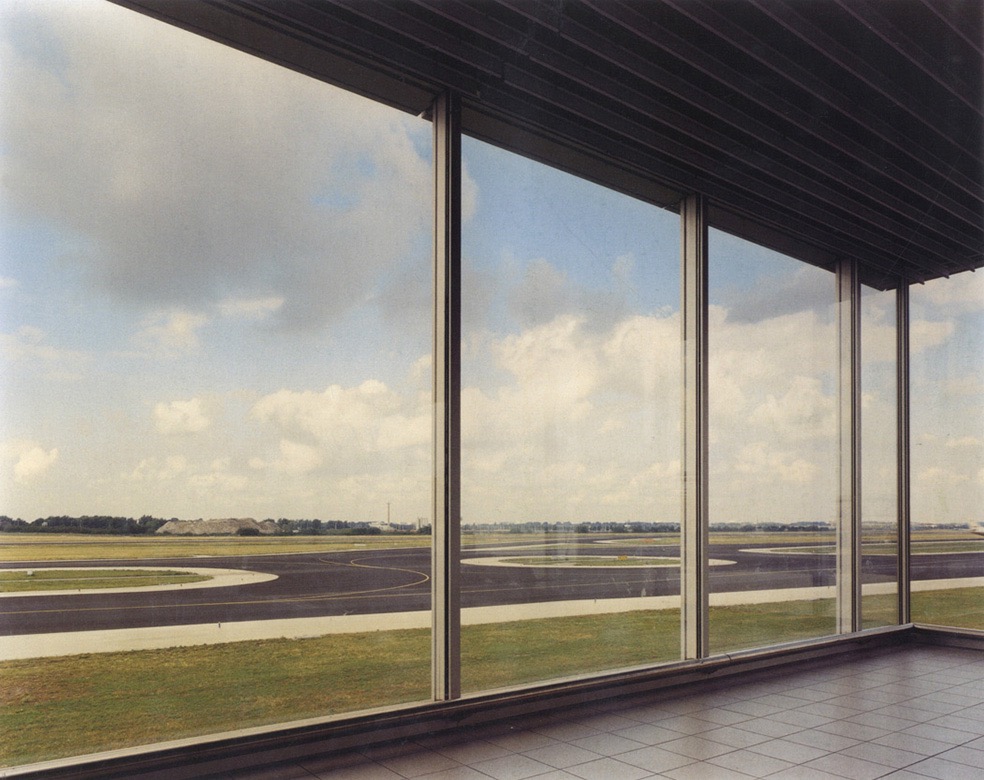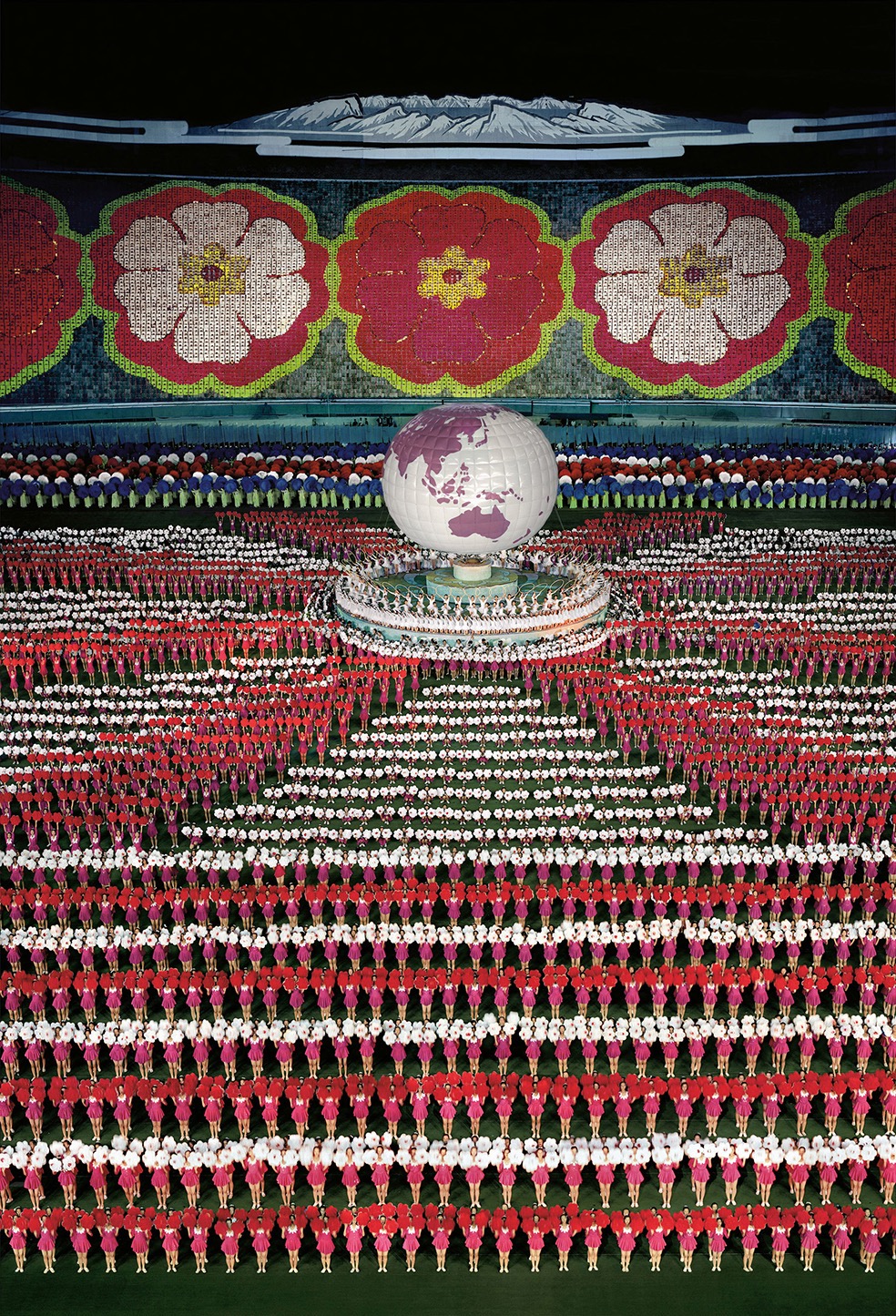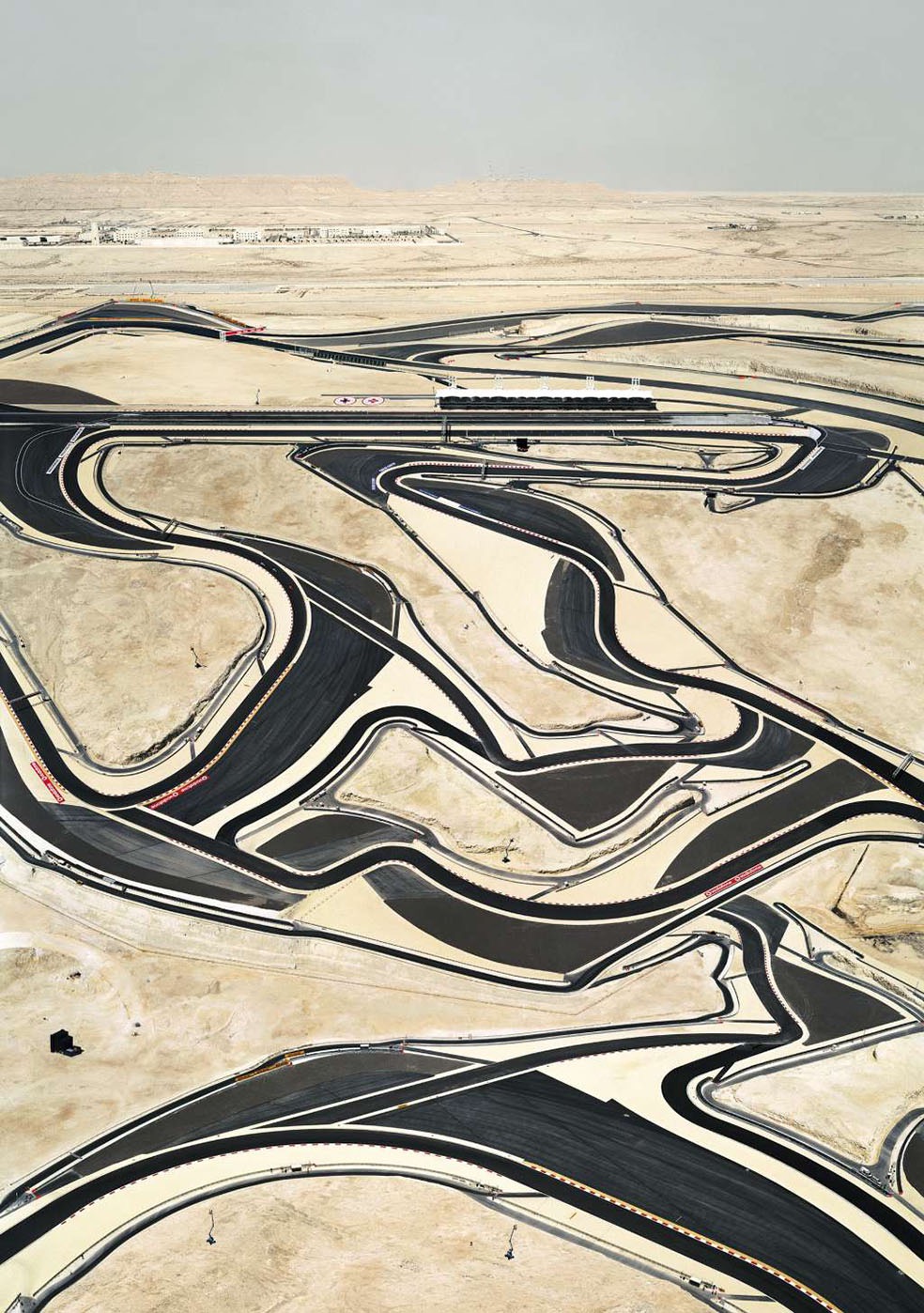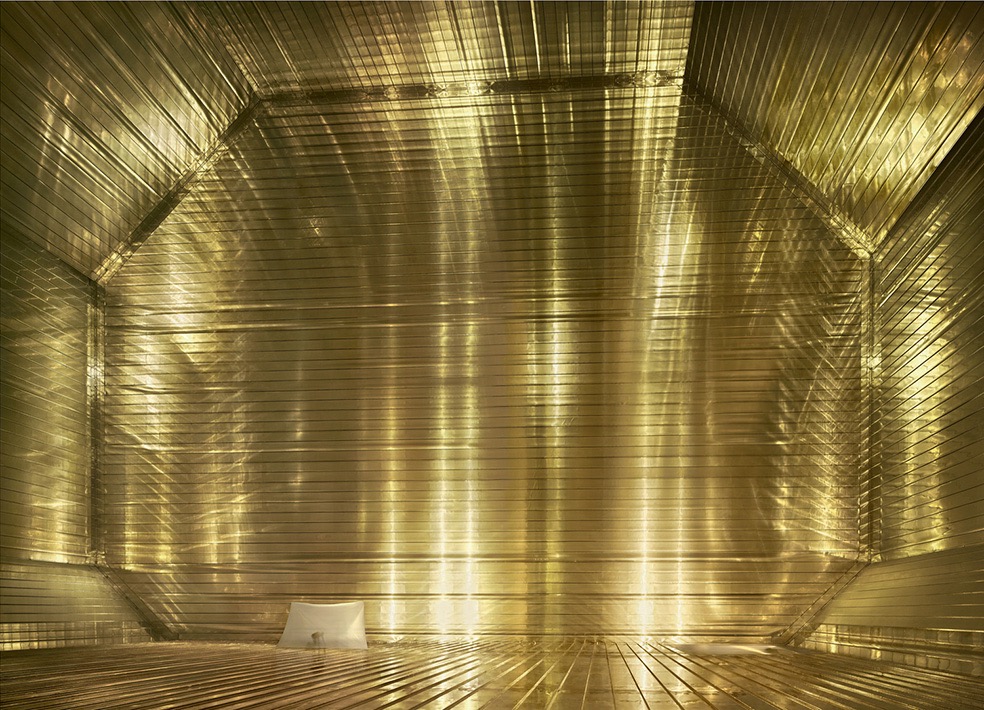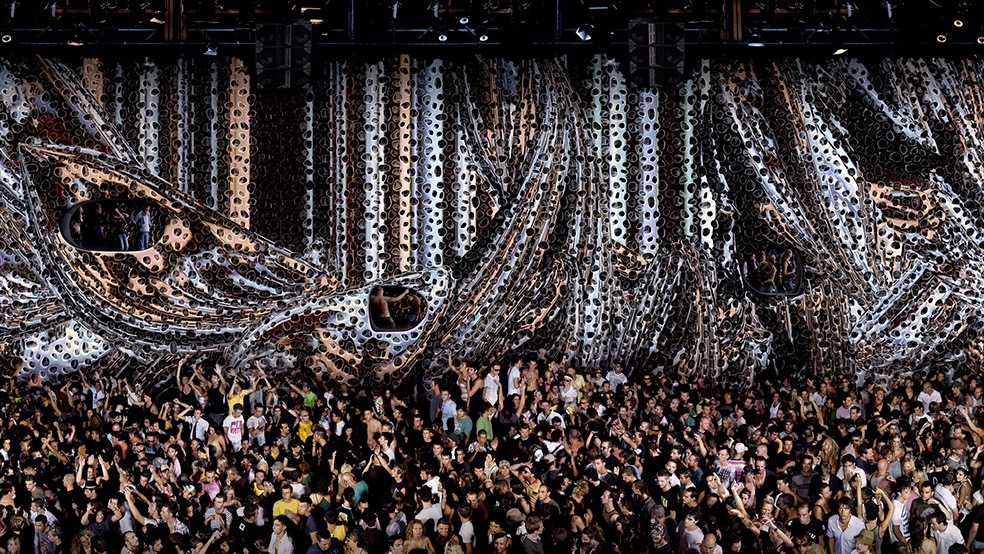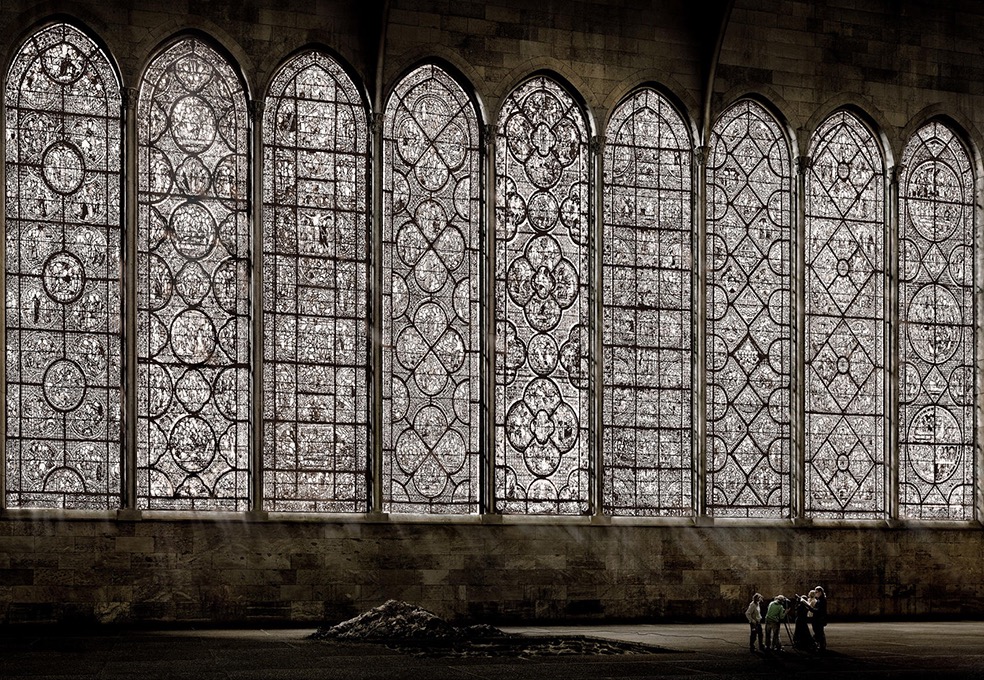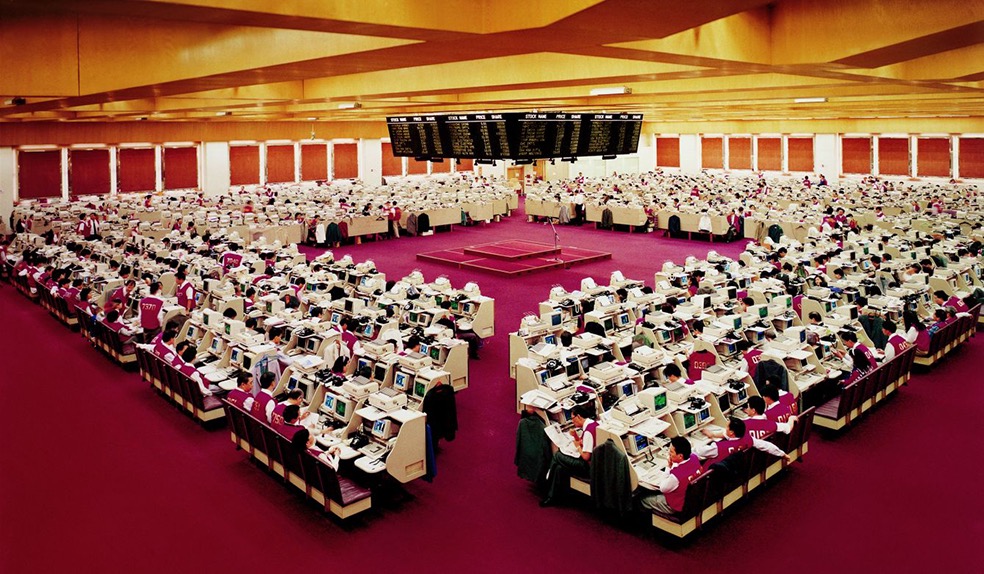 Comments
comments