About Interiors project Marleen says: In my photography I research interiors in which you don't feel connected to a specific place or time. It is a conflicting feeling that certain places evoke inside of me. Over the past years I photographed interiors encountered in random places: dead corners in office buildings, waiting rooms in airports or empty corridors in hotels. They are spaces that lack a connection with the outside world. This makes it unclear as to what the function of this particular space is; where on earth it is situated or what time it is. The lack of references adds something unsettling to these spaces as if they appear to be situated beyond your consciousness. This feeling of estrangement and disconnection touches the essence of my work. Since a few years I started deforming spaces in vacant office buildings. I investigate whether I can reconstruct certain qualities of the interiors I photographed previously and let aspects in the interior guide me, working with materials I encounter. Materials like sticking tiles, false ceilings or insulation material. These give the interiors the capability to change their identity rapidly.
Rather than photographing existing architecture, this way of working enables more psychological spaces to appear that convey the feeling of disconnection in a more personal and profound manner, creating a place somewhere between reality and illusion. As if there is a gap between seeing what is there and what is not. An important aspect in my work enhancing this experience is the element of scale. It is often unclear how big the displayed space is and whether it exist at all. Because there are no people, doors and furniture in the photo's which one can relate to, this experience can be maintained. Playing with scale is one of the means to clear the line between the imaginary and the reality. To enhance this even more, I present my work in different formats. The smallest work, for example, Interior no. 26, is just 24 by 30 cm. Here the space is completely decorated with pink plaster with a light installation inside. Therefor the space seems to have the size of a shoe box but if you look closely you will see details like power-sockets and staples. In every photo's I play with scale in a different way. With larger works like Interior no. 25 (160 by 200 cm) it's easy to imagine actually entering. 
Working in empty buildings gave me insight in how the same type of alienation, as in my photoworks, also could be found in installations and objects. That's why I started to present my photographic works within a spatial installation. The major reason for this step is that the presentation feels less detached this way. For me, an exhibition with just my photographic work can have a certain barrier. By combining the photo's with objects within an installation a more tangible experience arises. This way the experience of that I want to portray feels more real and less distant. After all, you don't just look at the room through a window, but literally get in there.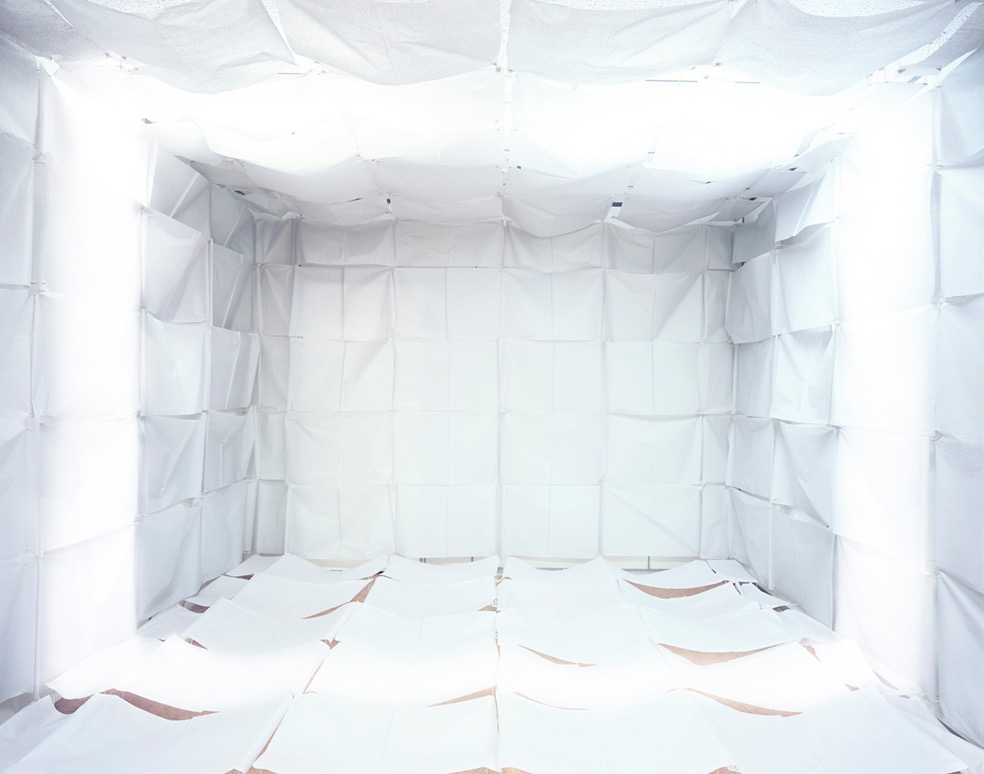 Marleen Sleeuwits (23 June, 1980) works and lives in The Hague. Following her study at the Royal Academy of Art, The Hague, she earned her Master's in Photography at St. Joost, Breda in 2005. She is being represented by Gallery LhGWR in The Hague and by Gallery FeldbuschWiesner in Berlin. Her photo works, objects and installations have been exhibited, among other places, in MKgalerie in Rotterdam; Belfast Photo Festival; the Nederlands Fotomuseum; Nieuwe Vide Haarlem; Brno House of Arts, Czech Republic; Museum de Fundatie in Zwolle; Belo Horizonte International Festival of Photography, Brasil; Museum Het Valkhof; Jeonju Photo Festival in South Korea; and Photo Levallois, Paris.
In 2016 Marleen Sleeuwits launched her first major monography 'On the Soft Edge of Space' published by Onomatopee. This 276 pages hardcover book gives an overview on the works she made over the last eight years. The book has become an artwork in itself adding an extra dimension to her oeuvre. Marleen Sleeuwits was elected Foam Talent 2012 (Foam fotografiemuseum Amsterdam) and in 2013, she was a finalist at the prestigious International Festival of Fashion and Photography in Hyères, France. Her work is represented in collections of institutions like the Erasmus University Rotterdam; Museum het Valkhof, KPMG; De Brauw Blackstone and Westbroek; Heden Den Haag; Ministry of Foreign Affairs and various private collections including the Sanders Collection and De Groen Collection.
Website: marleensleeuwits.nl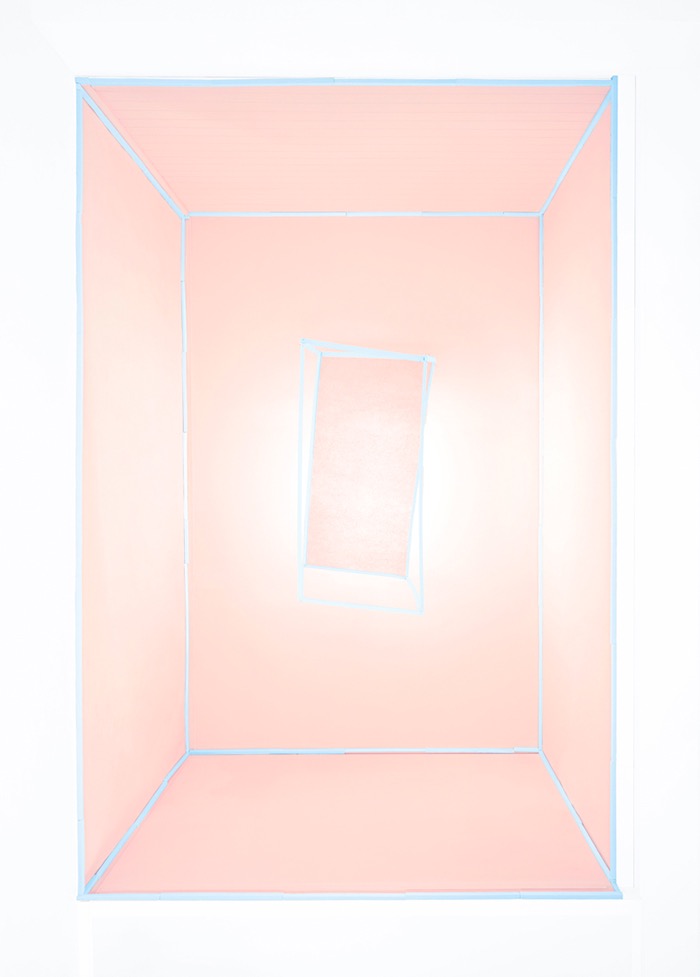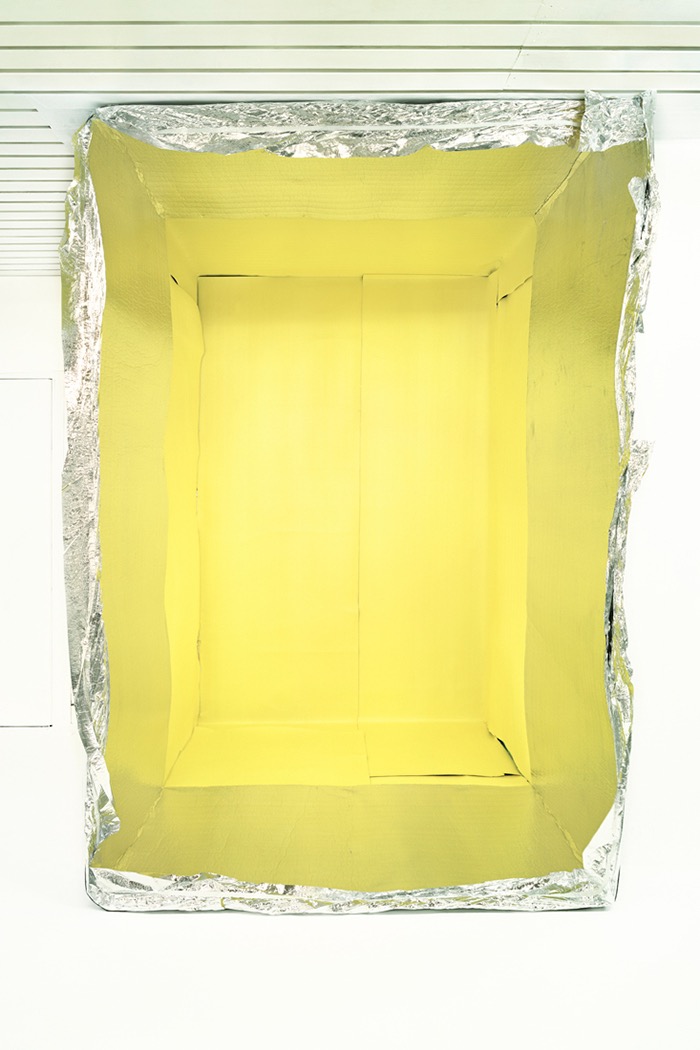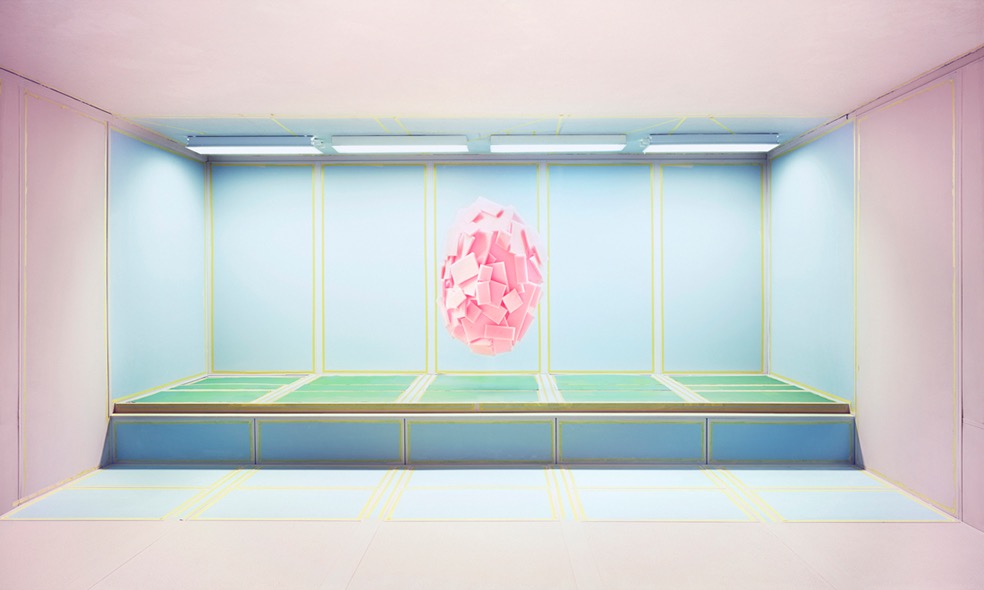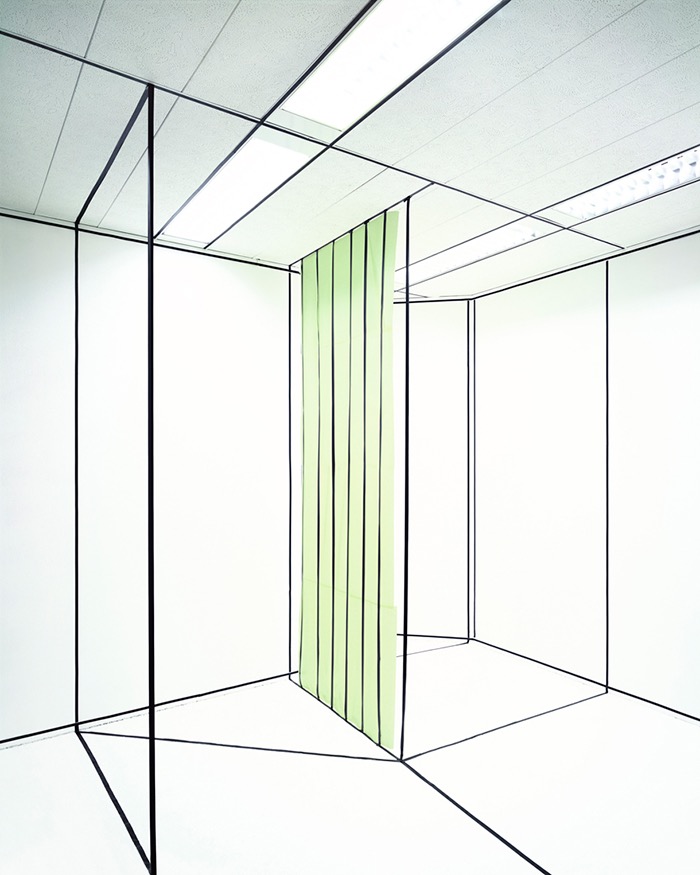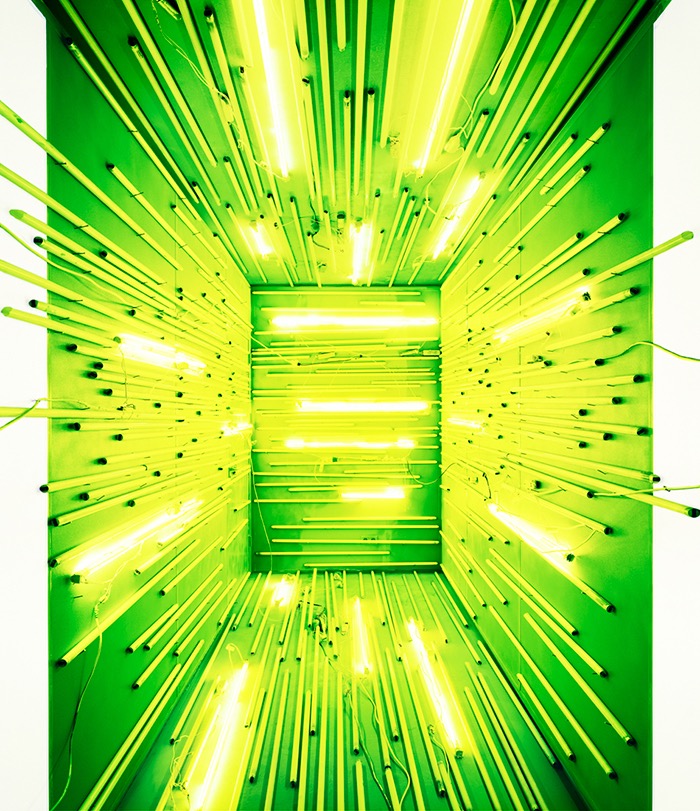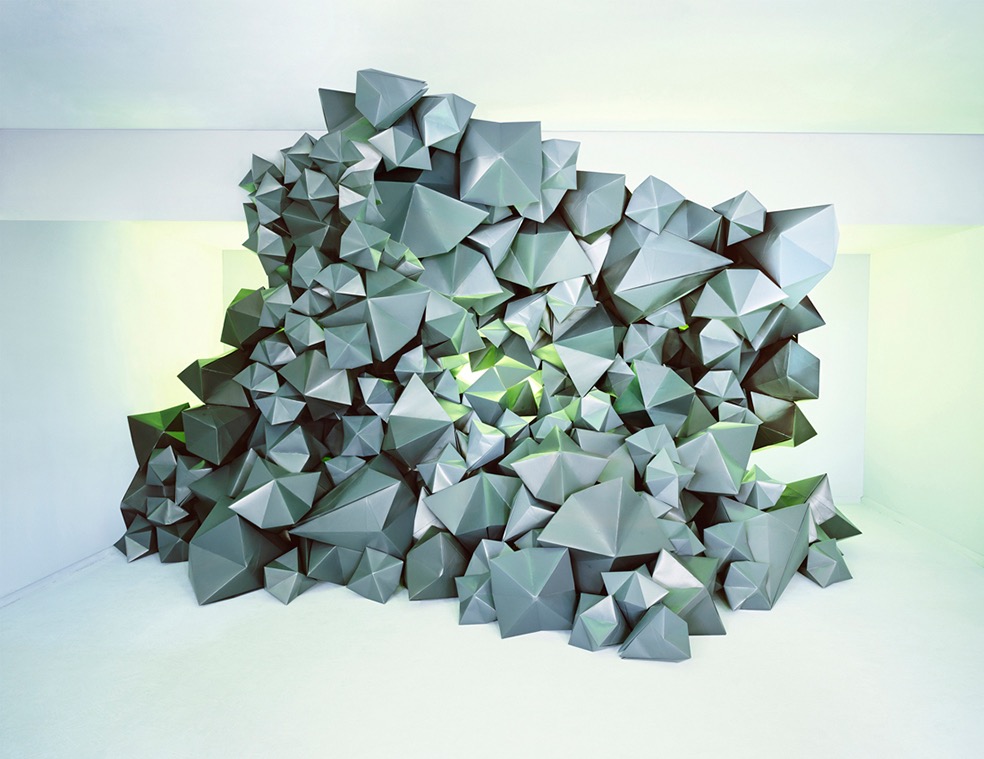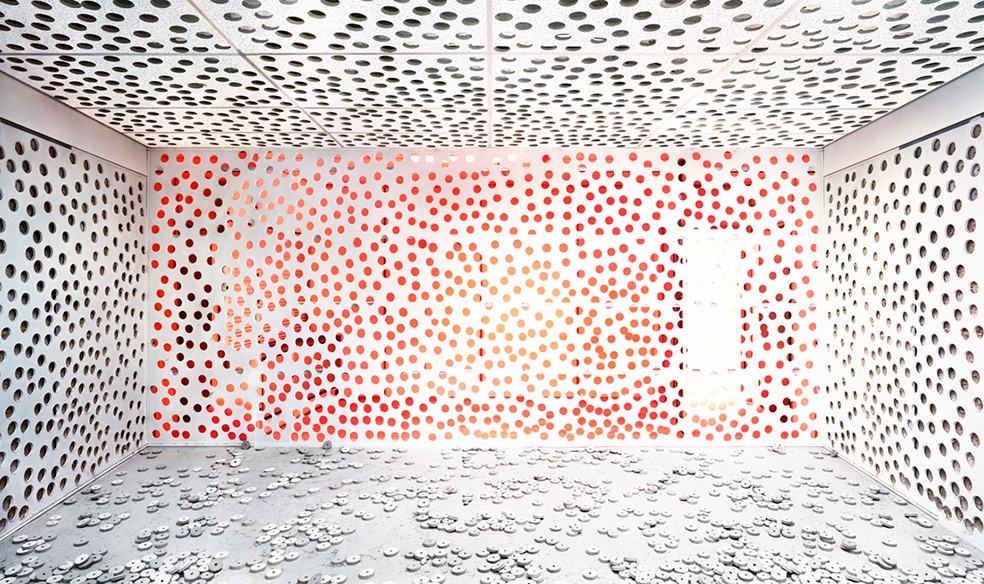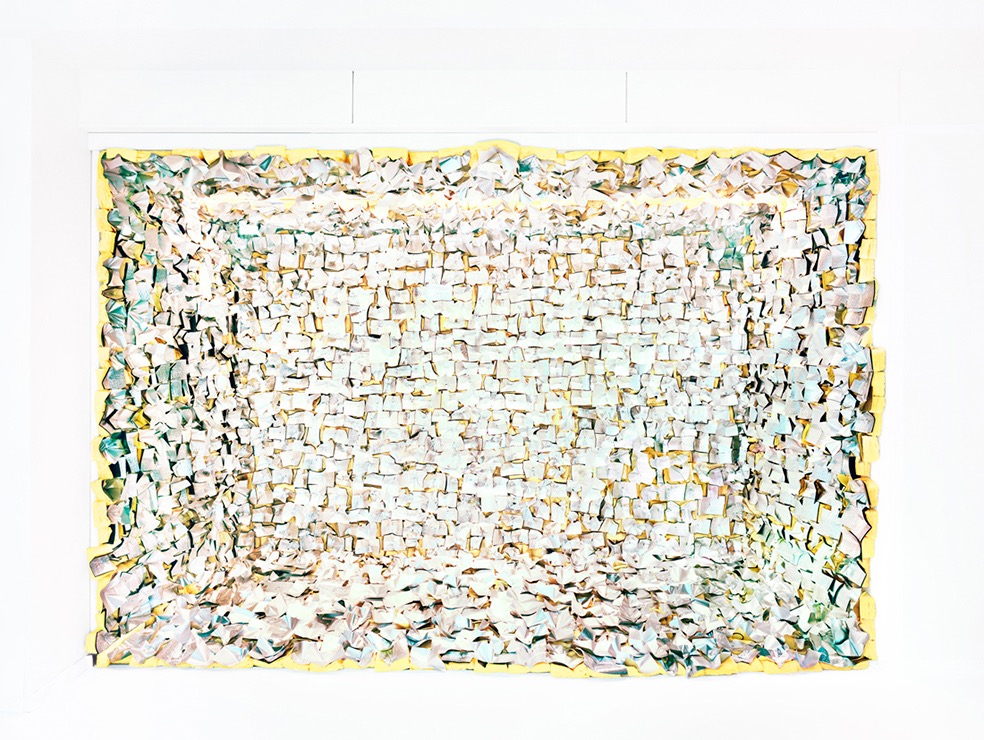 Comments
comments