Gregory Crewdson (born September 26, 1962) is an American photographer. He photographs tableaux of American homes and neighborhoods. Crewdson's photographs usually take place in small-town America, but are dramatic and cinematic. They feature often disturbing, surreal events. His photographs are elaborately staged and lit using crews familiar with motion picture production and lighting large scenes using motion picture film equipment and techniques. He has cited the films Vertigo, The Night of the Hunter, Close Encounters of the Third Kind, Blue Velvet, and Safe as having influenced his style, as well as the painter Edward Hopper and photographer Diane Arbus.
Crewdson's photography became a convoluted mix between his formal photography education and his experimentation with the ethereal perspective of life and death, a transcending mix of lively pigmentation and morbid details within a traditional suburbia setting. Crewdson was unknowingly in the making of the Pleasures and Terrors of Domestic Comfort exhibition of the Museum of Modern Art, earning him a following both from his previous educators and what would become his future agents and promoters of his work. The grotesque yet beautifully created scenes were just the beginning of Crewdson's work, all affected with the same narrative mystery he was so inspired by in his childhood and keen eye for the surreal within the regular. Fireflies, has become a standout amongst his collections known for their heightened emotion and drama compared to its simplicity of color and spontaneity. the exploration of form within his own work was evident within his transformation of how the photo was taken rather than just focusing on the subject.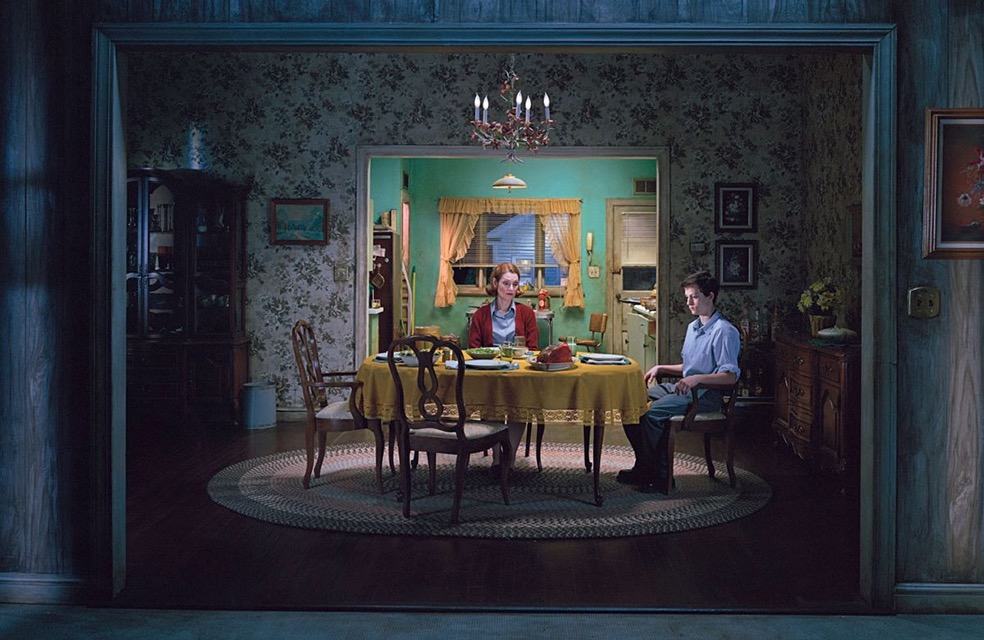 The creation of the self defined American realist landscape photographer and his peculiar style originates from Crewdson's long appreciation for 20th century melodramas and literature, specifically Hitchcock and Ralph Waldo Emerson. These films drove Crewdson to challenge the essence of light and force it in a new direction in Twilight, a dramatic, highly pigmented collection of images that channel dusk to the subject of the photograph. Crewdson wanted to focus even more heavily on the suburban lifestyle that is the focus of his main movie inspirations. Known for their methodical yet rhythmic use of language, Hitchcock and Emerson developed a new challenge for Crewdson by changing language to visuals in the most effective way. The look of sadness and contemplation on the subjects faces was something most major galleries had never seen, intentional sadness yet in such a bland and unexpected way. Similarly, Dream House captures the same "moment between moment" of thought from the subject from creative angles and cryptic perspectives.
Gregory Crewdson's most recognized and iconic collection is Beneath the Roses, similar to his previous projects, its haunted urgency and profound dislocation from the audience is uncomfortable yet familiar. Branching off of his previous collections, Beneath the Roses was aimed to capture cinematic production in the stillness of one picture. With a budget similar to that of a small movie production, each image involved hundreds of people and weeks to months of planning. Crewdson's interventions into the streets of typical American suburbia became a nuance interpretation of reality of lifestyle focusing on the most dramatic emotions and complex moments of silence and thought for the subject.
Crewdson explored the idea of challenging tradition with experimentation of his title outside of the U.S. at the abandoned Cinecittá studios outside of Rome. Known for its mysterious stillness and emptied character, the set was new to Crewdson's typical use of subject and storyline but reflected the same balance and organic nature of a created set turned into an art piece. The simplicity of Sanctuary's development contrasts Gregory's tendency for detail and specificity evoking a more compelling landscape that was already created for him and caught the attention of White Cube, Crewdson's European agent in London. By converting these cinematic scenes into ordinary life, he explores a new and unfamiliar genre of his own focused on naturalizing a manmade scenario in a world already based on the artifice of American lifestyles.
After years of exploring the idea of cinematic photography, Sanctuary was Crewdson's return to photography, his original hobby and technical training. Most recently, Crewdson has created Cathedral of the Pines, similar to Beneath the Roses and Twilight, a distanced interpretation of exaggerated drama by an intervention into natural in its most synergetic state. The collection was shown at Gagosian Gallery in New York City. The collection returns to his early photographic origins in Becket, Massachusetts set deep in the woods far from familiarity of subject and setting.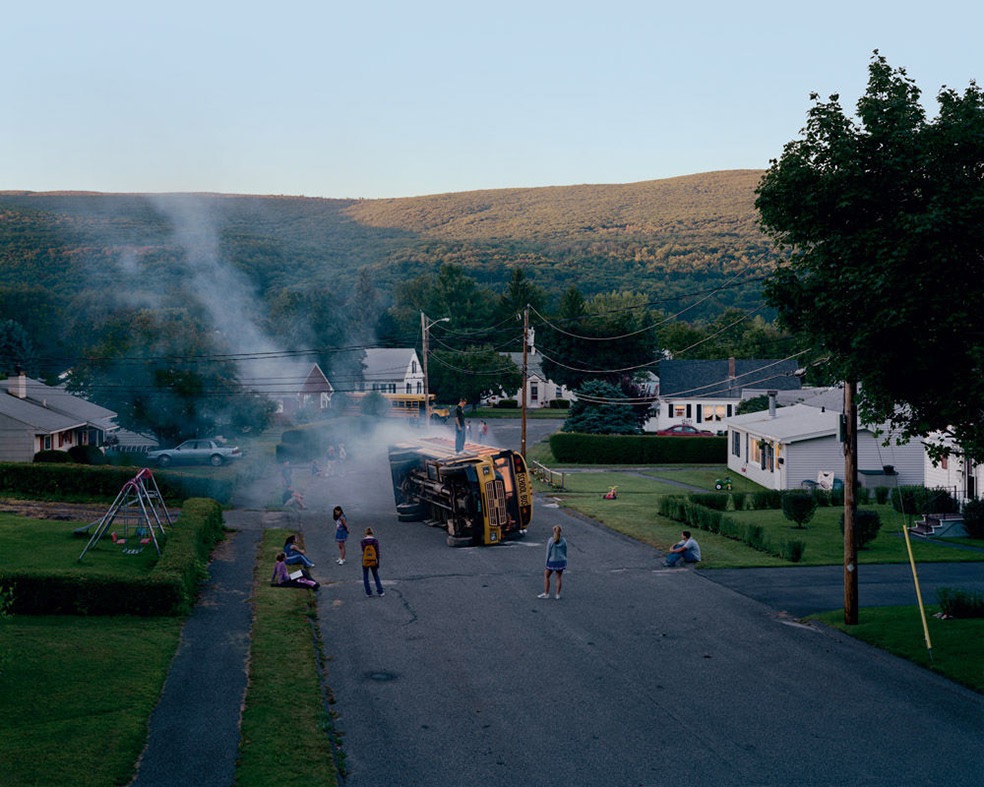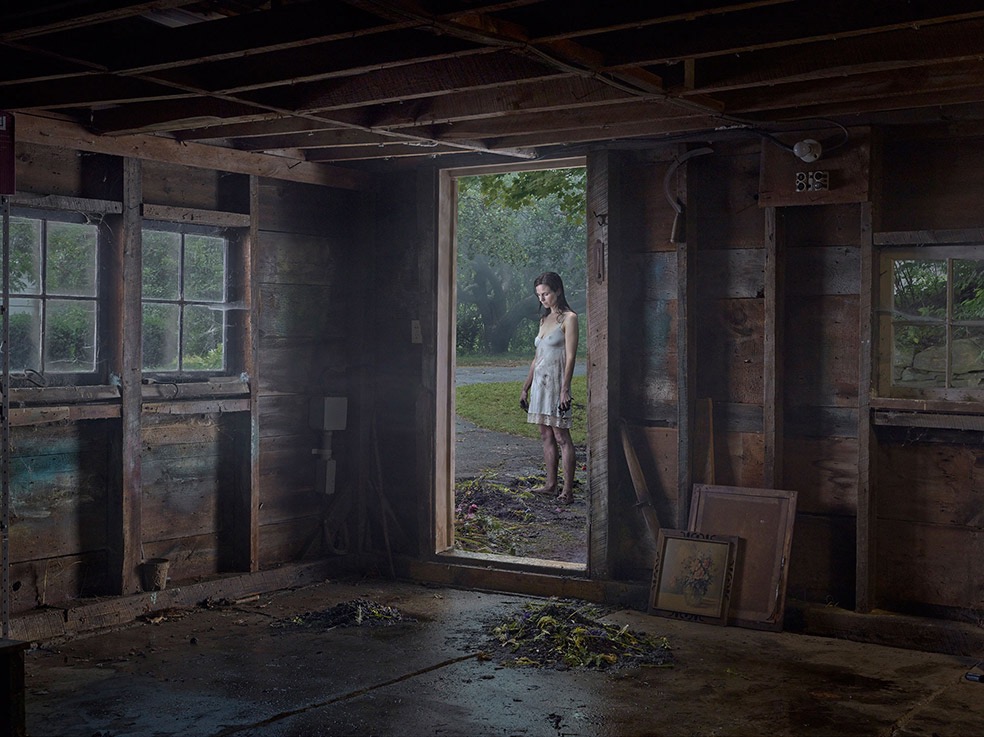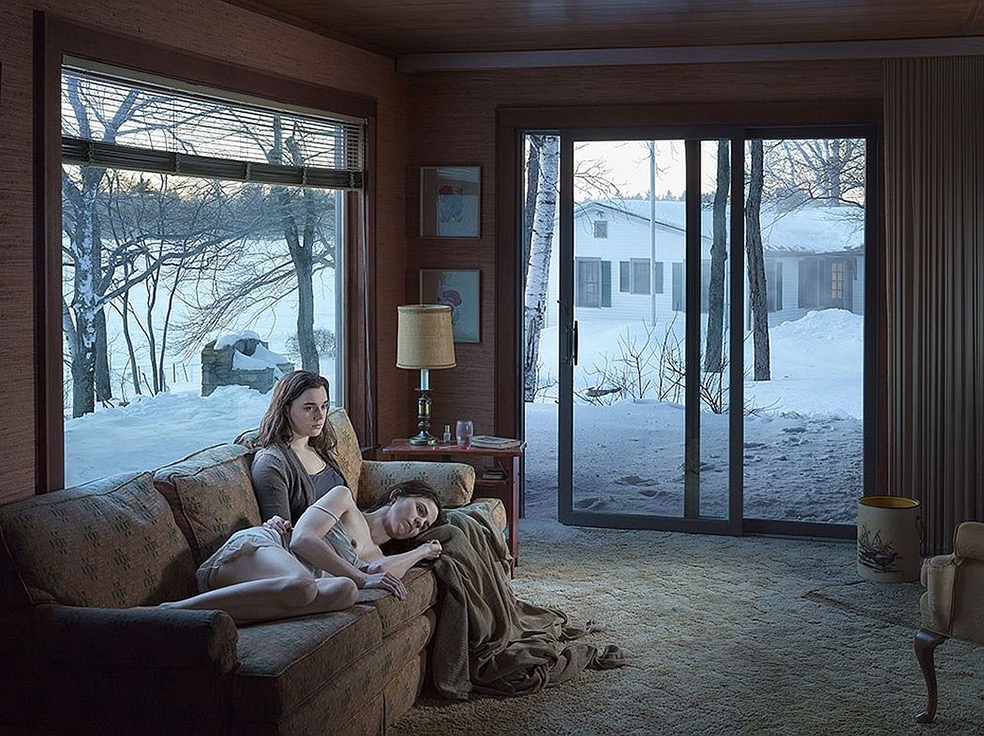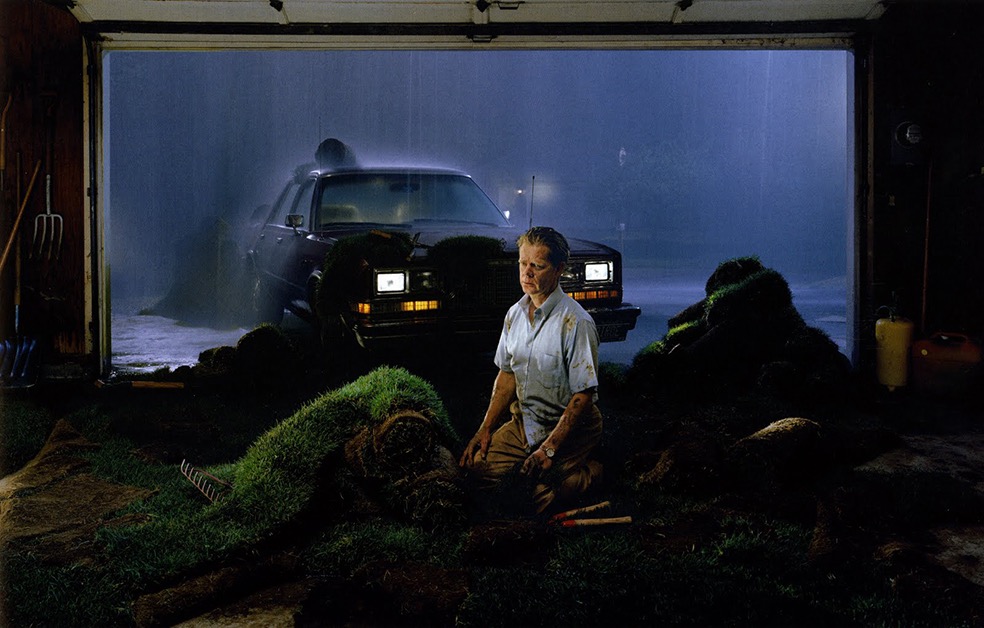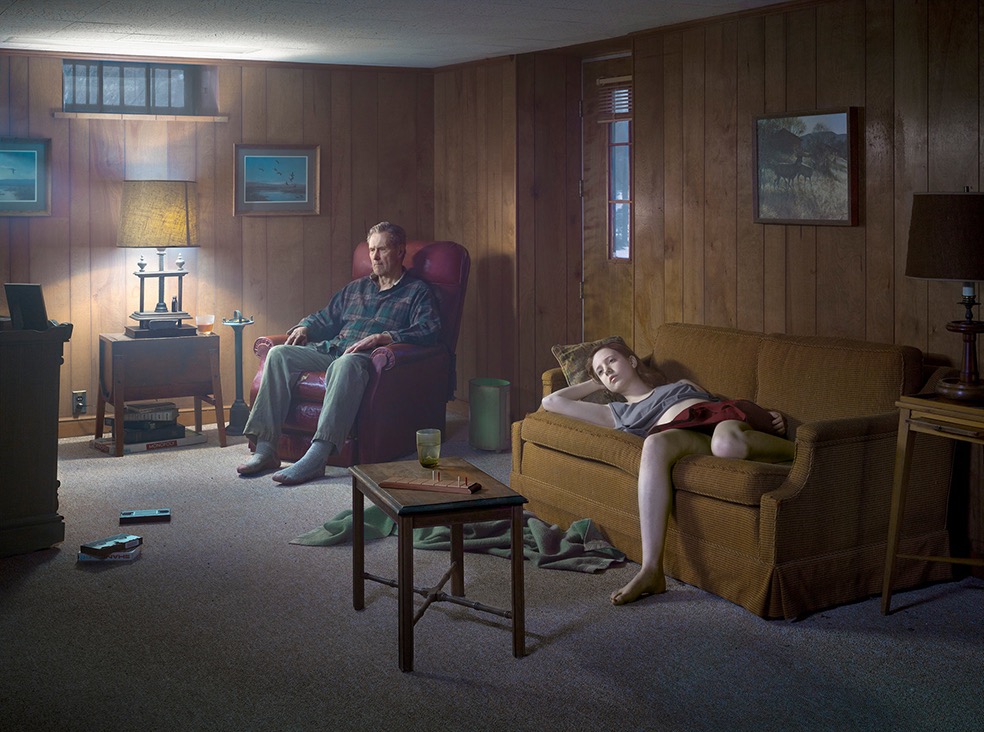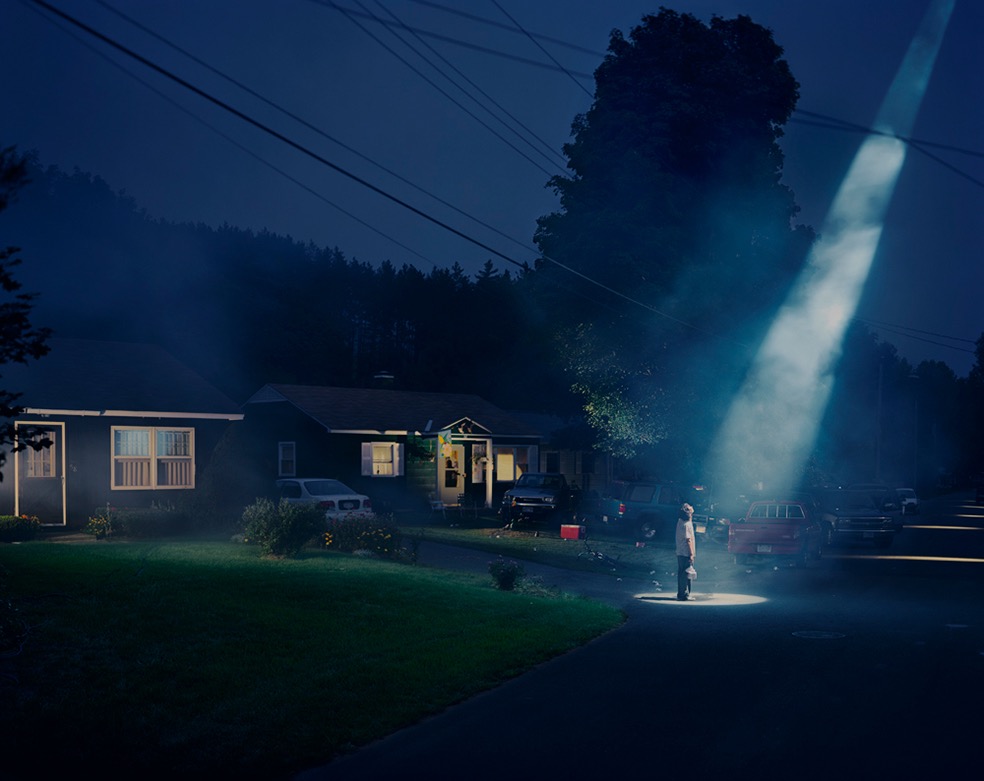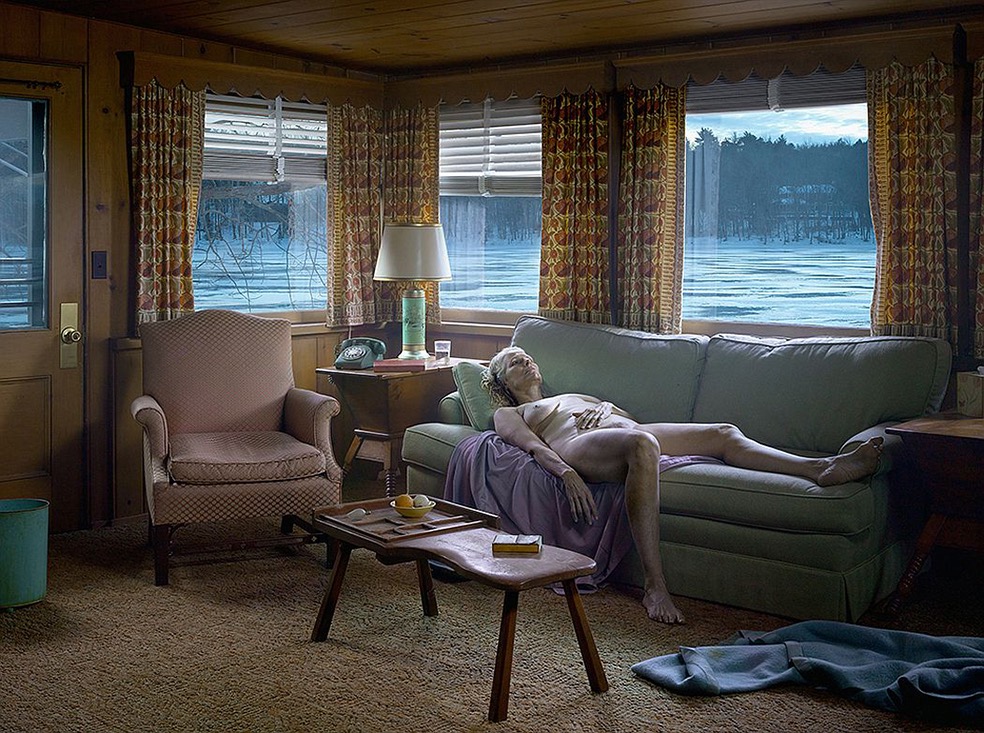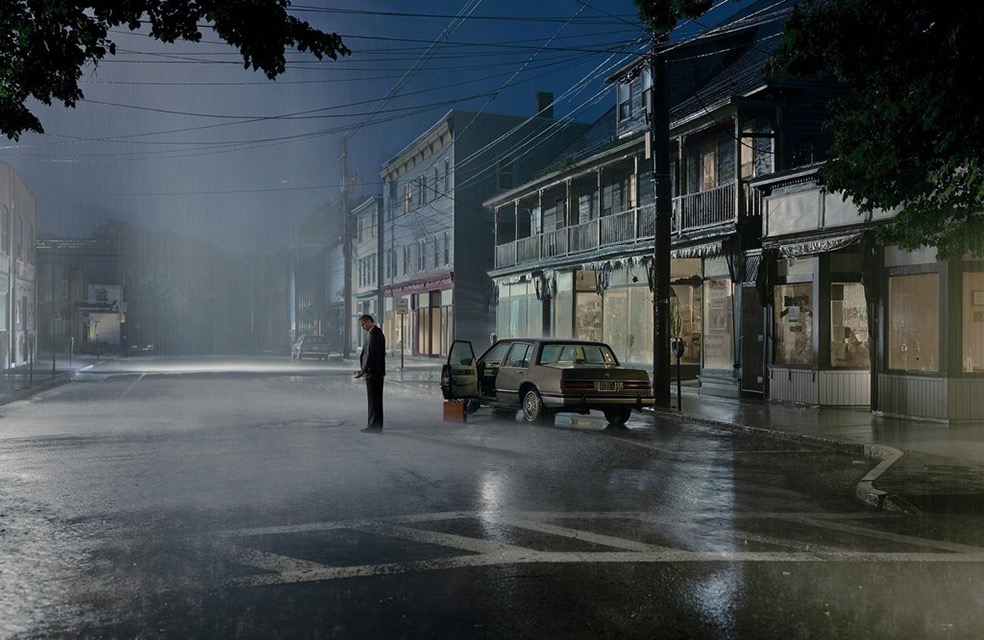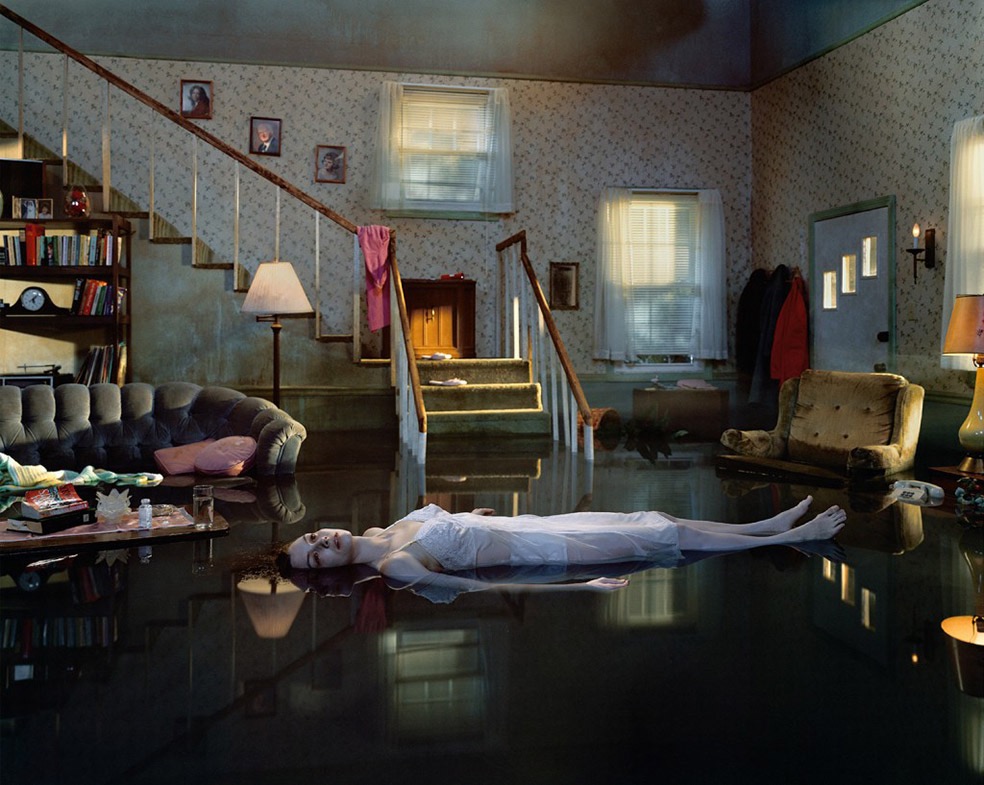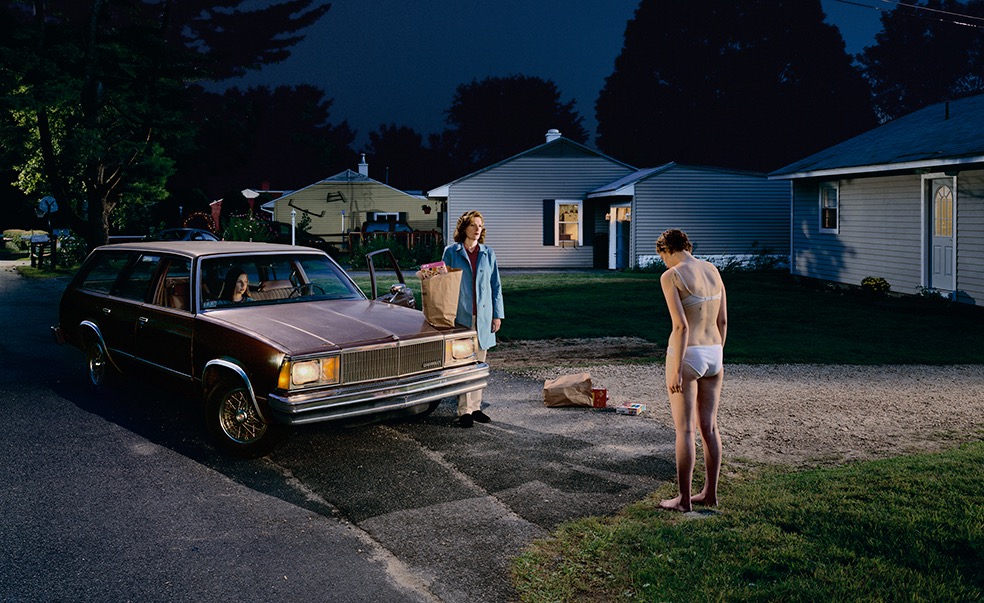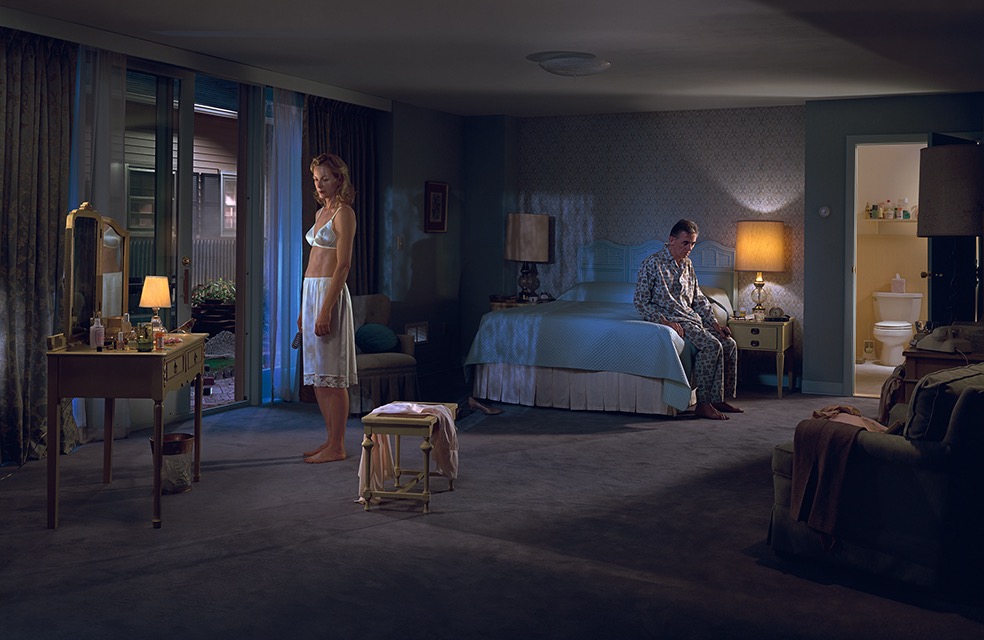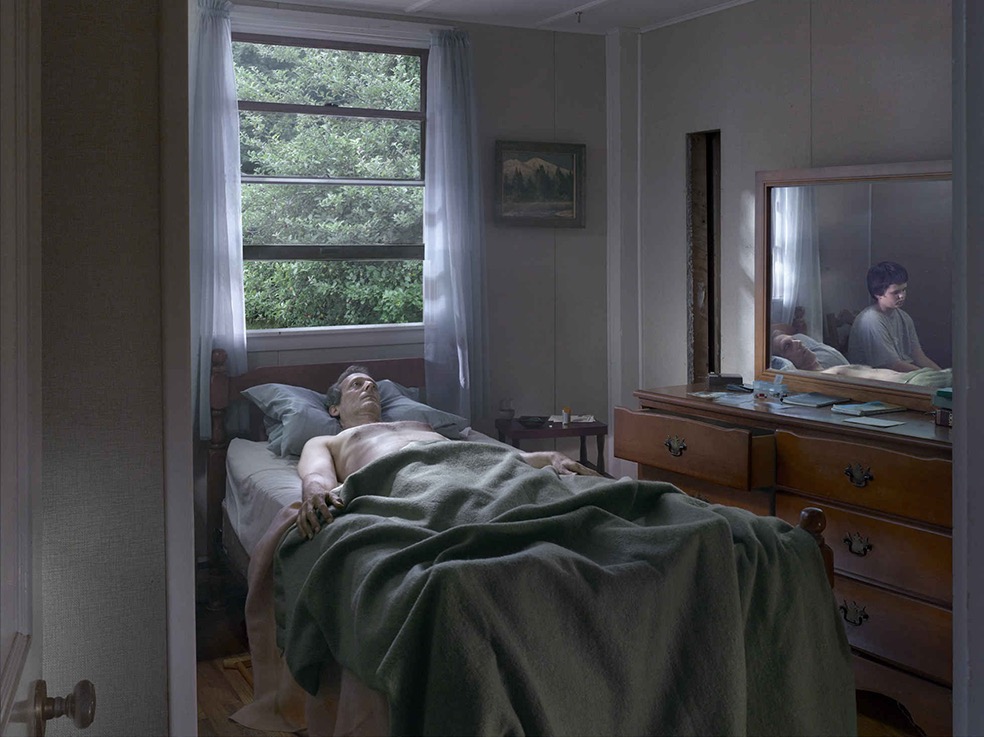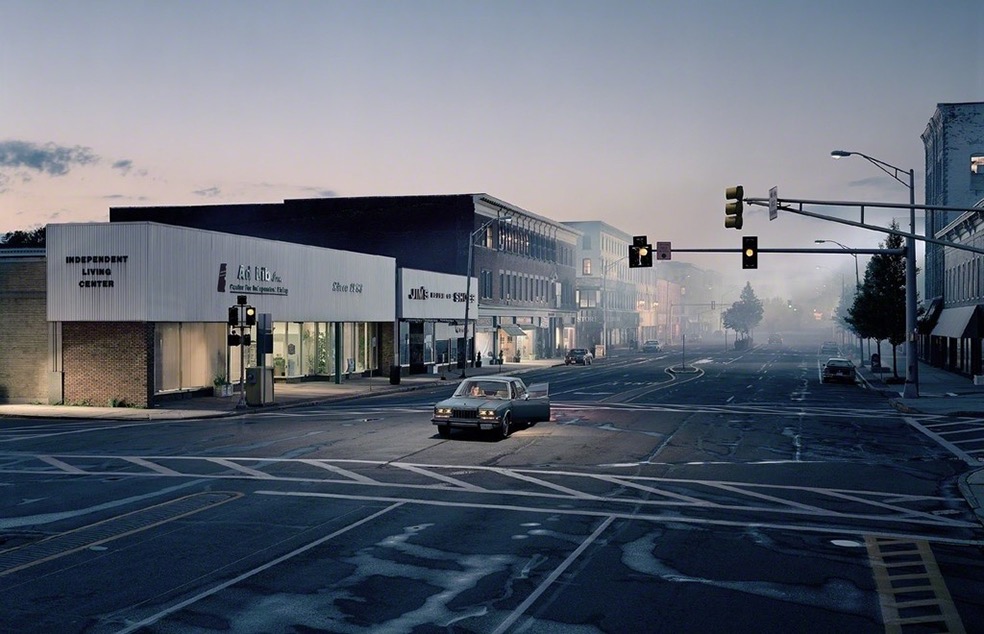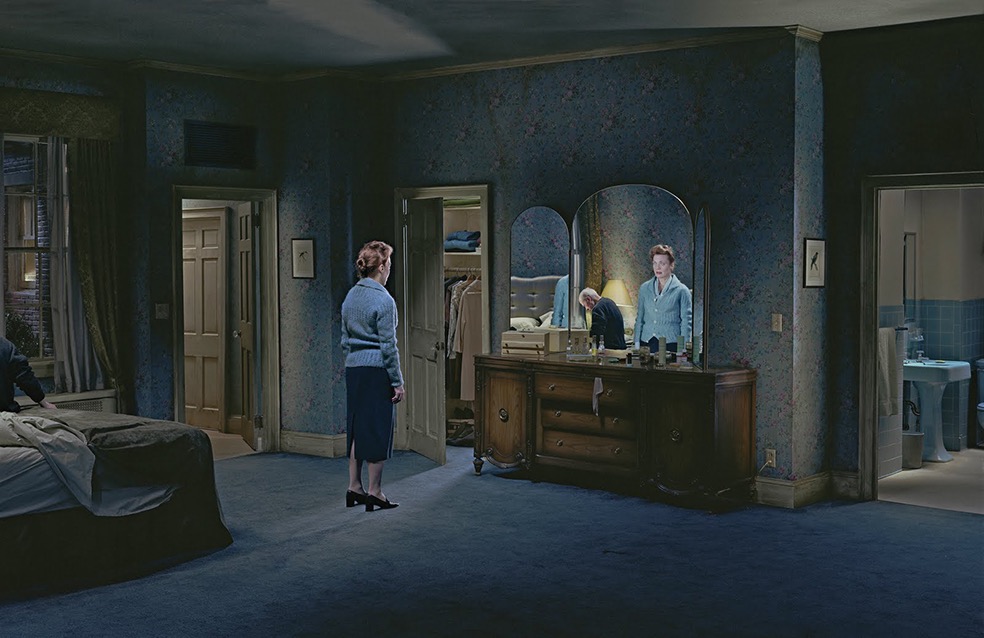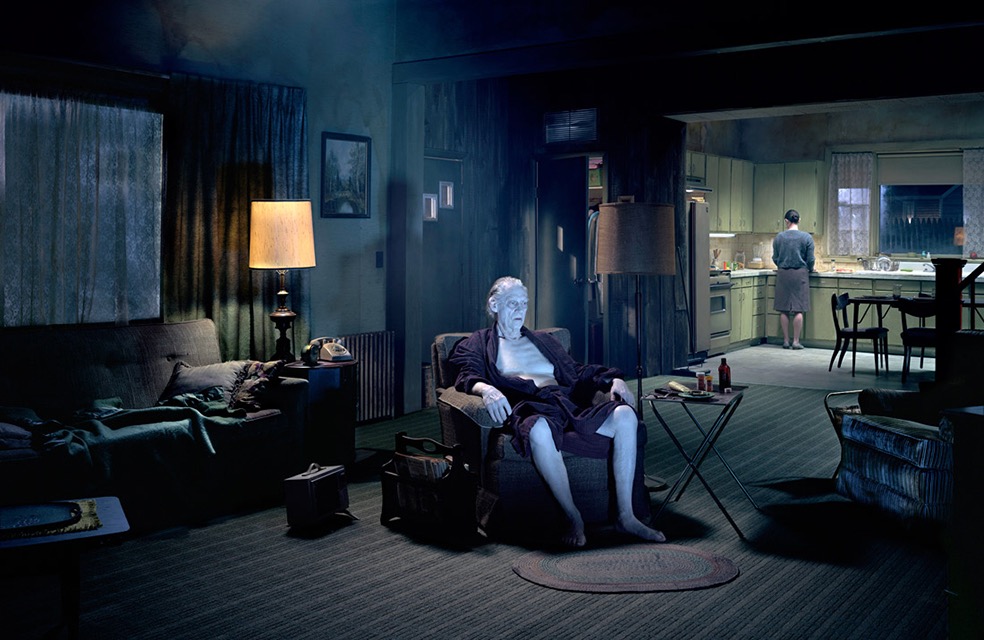 Comments
comments