Post is a project about trauma, frozen in dead greyness, silence and tension. Everyone can find their own punctures here – exhausting dreams, fears, obsessions. An individual way of discovering a twin traumatic memory in another person, "Post" is an attempt at intimate contact which closes the past non-experience in the present.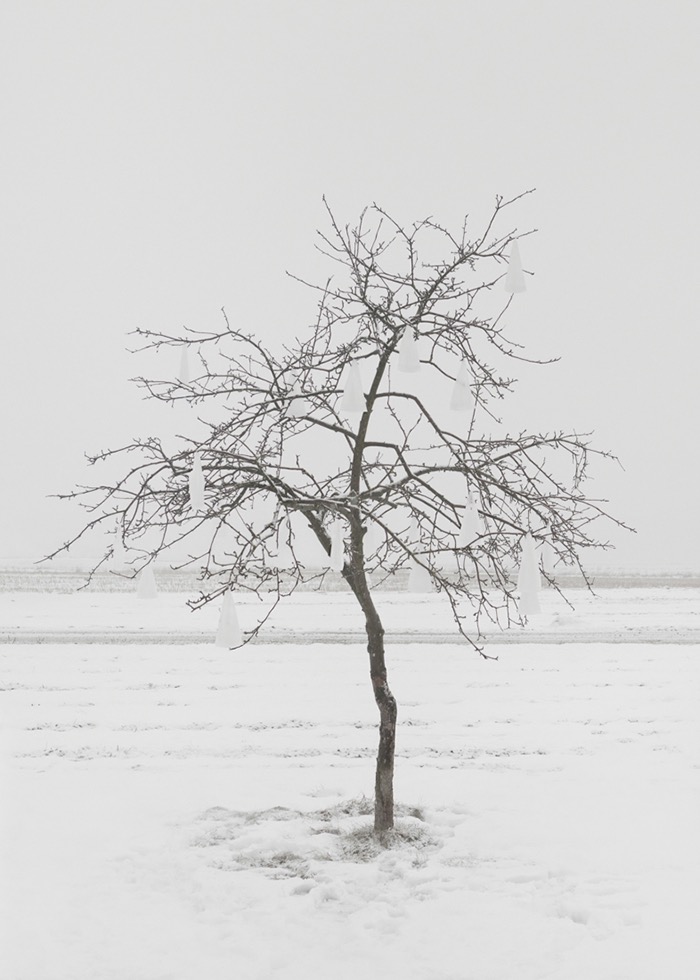 Says Marta: In 2013, I survived a serious car accident. I was close to death, and reality – one that I had been adapting to with difficulty – slipped through my fingers. This misfortune brought about another: surgeries, months of physical limitations, a breakup, and the return and aggravation of anxiety neurosis.
Not long before the accident, I had found in my family home a teacher's descriptive feedback from the time I was a seven-year-old, exemplary student. I am still one in my adult life. However, despite the opinion of others, my limitations, shame and anxiety are still teeming inside me. I started taking the first photographs as a way of incantation of fear in an aesthetic image. The accident brought my work to a halt. My mind was filling up with fragmentary memories, and sharp, detached details. My own physicality and pain became a source of images that felt more and more substantial and bodily as time passed.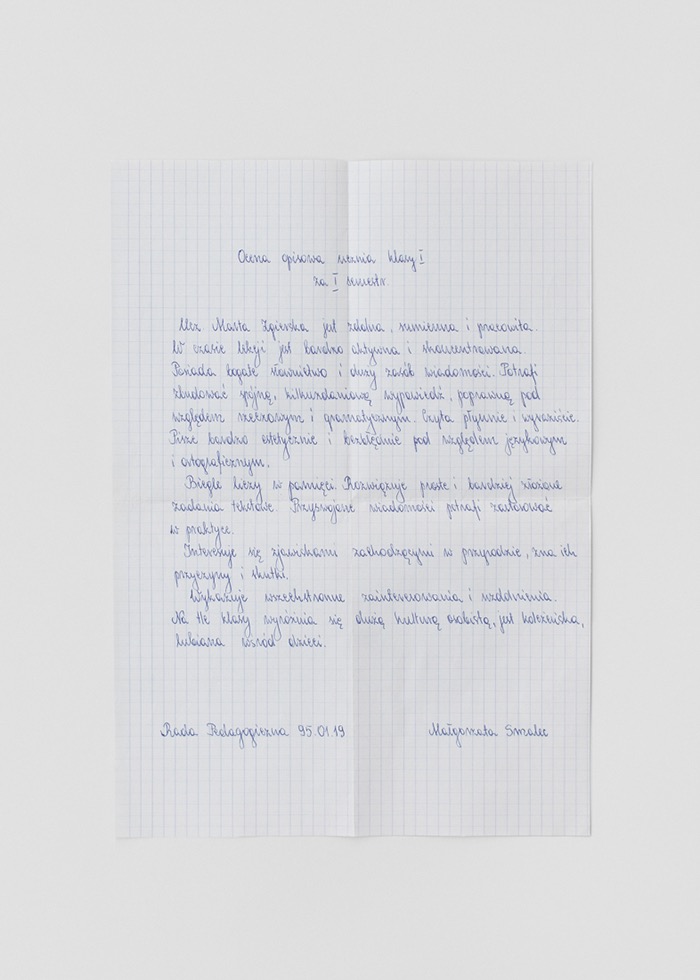 Translation:
"Descriptive evaluation of the primary school student, Class I, the first semester
Pupil Marta Zgierska is talented, conscientious and hard-working. During lessons she is very active and focused. She has large vocabulary and knowledge. She is able to build a coherent, complex statement, correct in terms of material and grammar. She reads fluently and expressively. She writes esthetically and
accurately in terms of language and spelling.
She is fluent in mental arithmetic. She solves simple and more complex text exercises. She can apply practically knowledge she acquires. She is interested in phenomena occurring in nature, she knows their causes and effects.
She shows extensive interests and talents. She has good manners. She is friendly and liked by other children.
The Teachers' Board, 19th January, 1995, Małgorzata Smalec"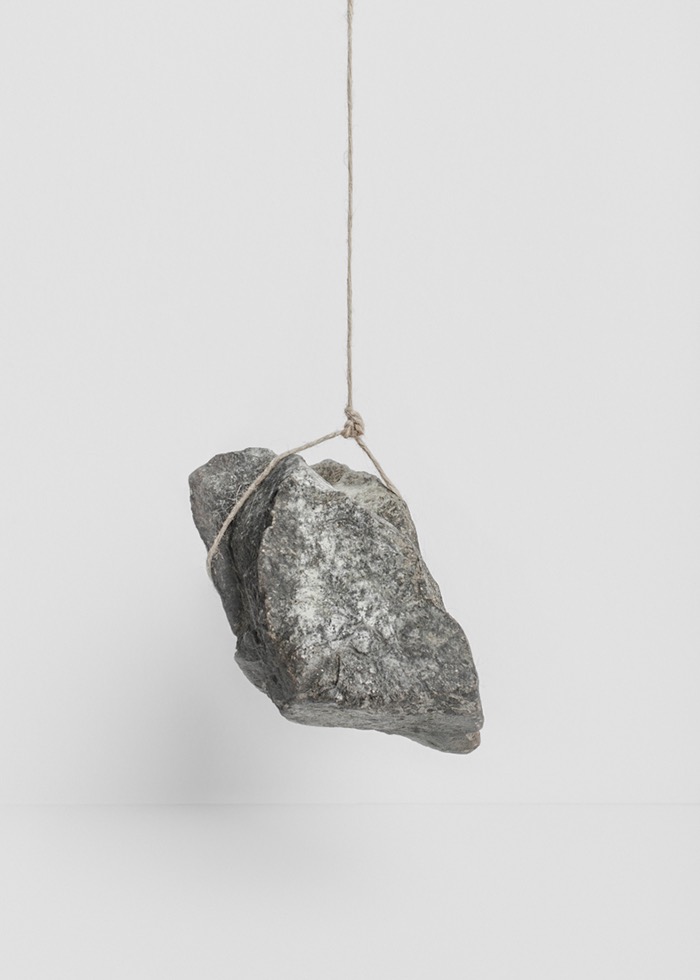 Marta Zgierska was born 1987, in Lublin, Poland. She holds MFA in Photography (The Leon Schiller National Film, Television and Theatre School), MA in Theatrology and MA in Journalism (Marie Curie-Sklodowska University). She is a visual artist working at the intersection of art and science. She is interested in trauma studies, liminal experience and a process of withdrawal. She often set themselves up as her subject, deepening the intimate aspect of personal photography.
Her work was exhibited at Esther Woerdehoff Gallery (Paris, France), Maison de la Photographie (Lille, France), Musee de la Photographie Andre Villers (Mougins, France), Festival Circulation(s) (Paris, France), Athens Photo Festival (Greece), Malmo Fotobiennal (Sweden). In 2015 she was named one of Lens Culture's Top 50 Emerging Talents. In 2016 she won one of the most prestigious photography awards – Prix HSBC pour la Photographie and also Daylight Photo Awards, Reminders Photography Stronghold Grant, FotoLeggendo Giovanni Tabo Prize and Kolga Tbilisi Photo Award. In the same year she was nominated for the ING Unseen Talent Award. Her project "Post" has been published as a book by Actes Sud in 2016.
Website: martazgierska.com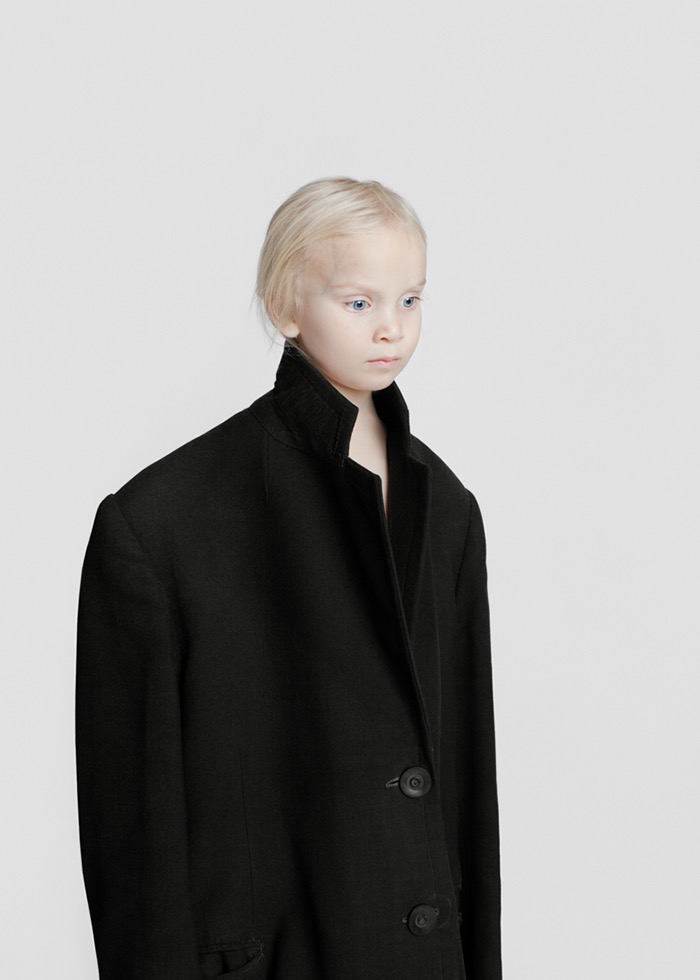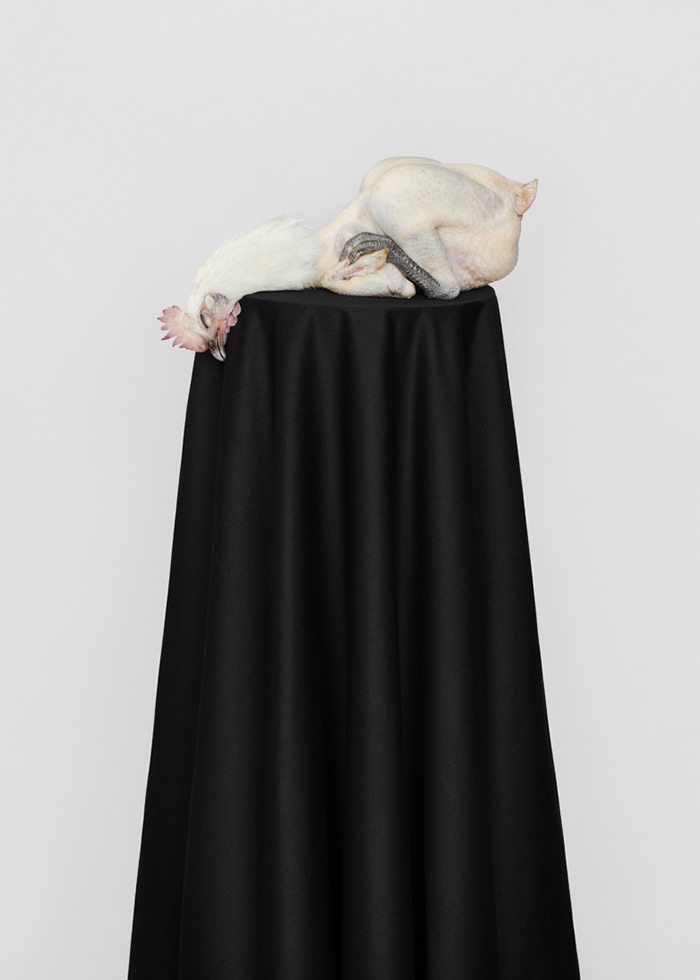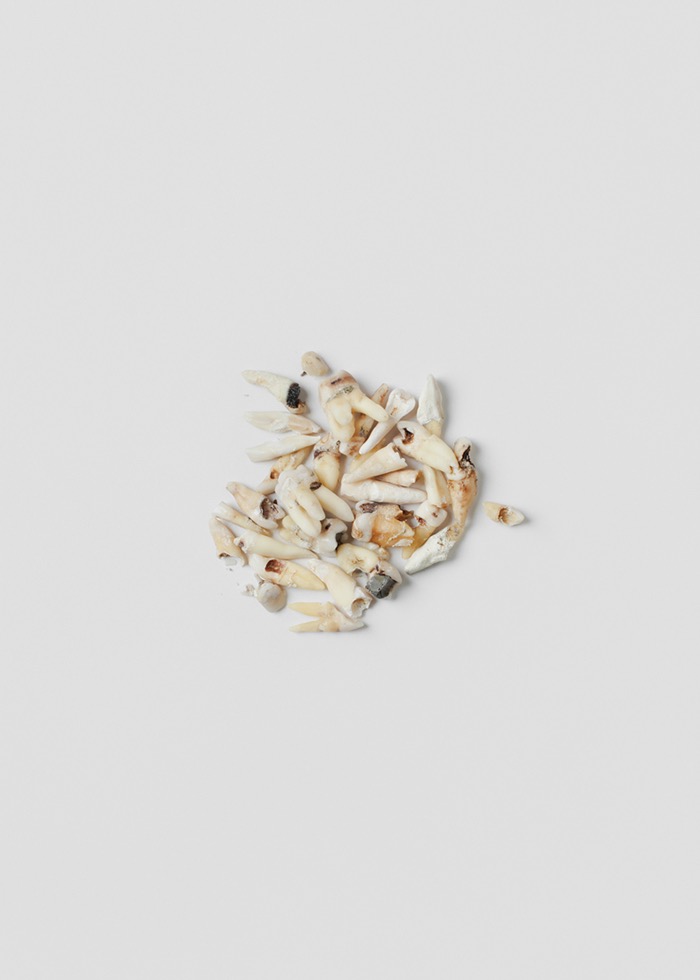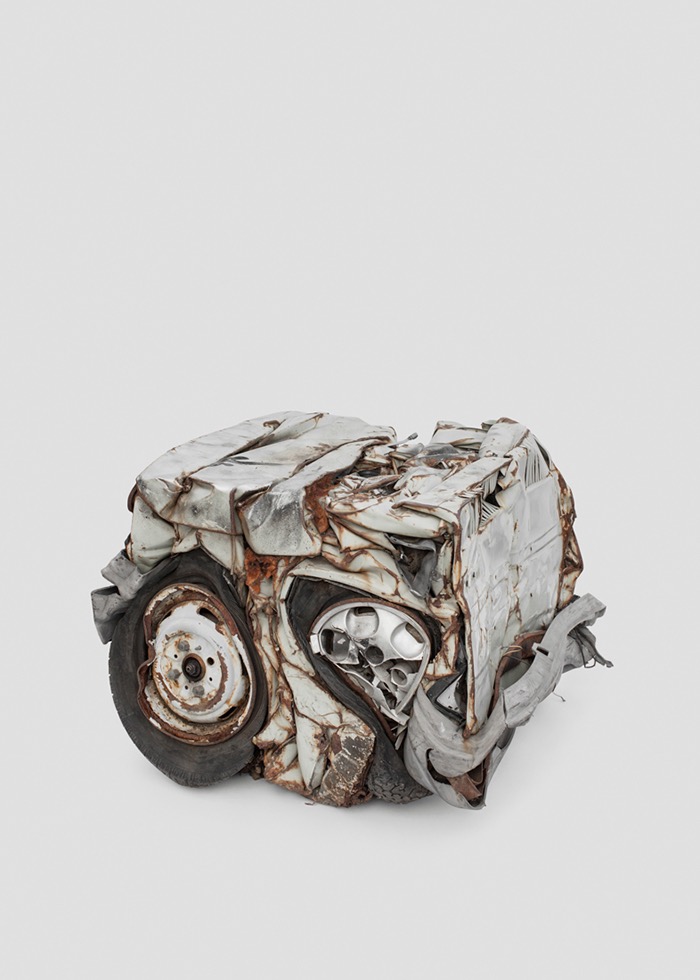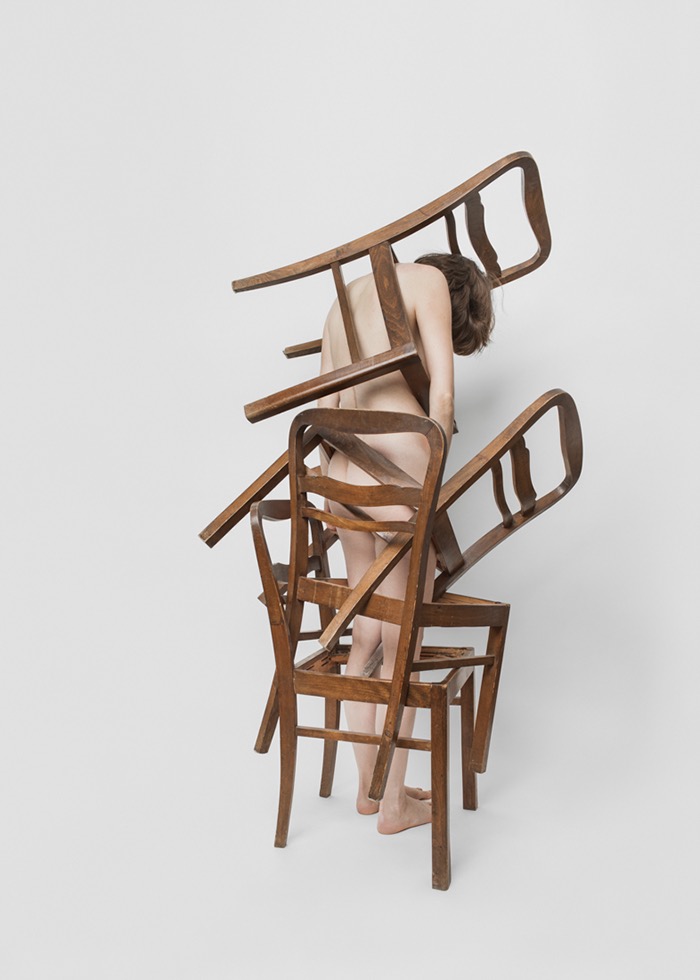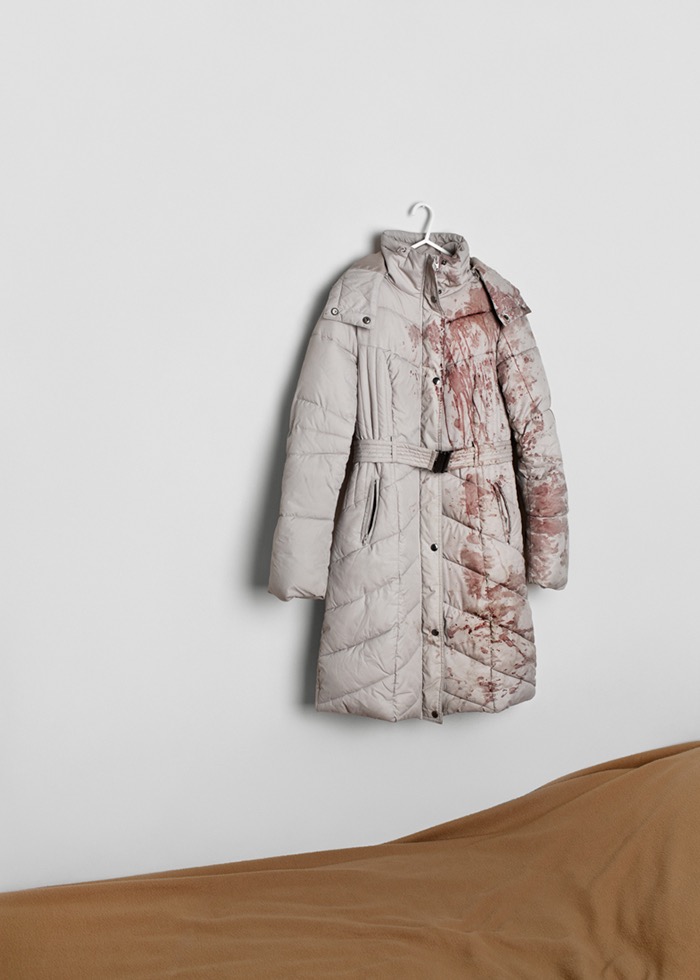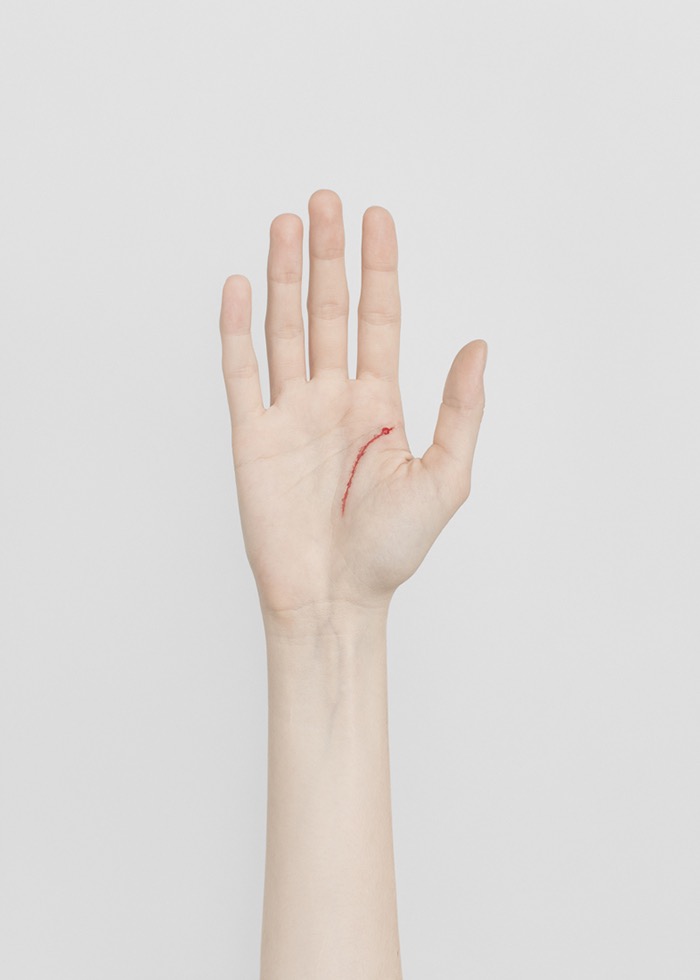 Project Post by Marta Zgierska has been awarded with Second Place Award in Fine Art category at Photogrvphy Grant 2016.
Comments
comments