Originally hailing from the picturesque region of Baikal, artist Elena Anosova (born in 1983) is currently based in Moscow and Irkutsk. Anosova graduated from the The Rodchenko ArtSchool, Moscow, Russia in 2016. Anosova's work is centered around lives of women in closed institutions, isolation, social stigmatization. The impulse of research of such communities arose in a reflection of her teenage period spent at the closed rehabilitation boarding school. Also Elena Anosova works with subjects of borders, identity and collective memory in the territory of Siberia, Extreme North and Russian Far East. Anosova was recently awarded the 1-st place in Portraits – Hellerau Photography Award, Spot Light Award at the V annual World.Report Award – Documenting Humanity and won Center Project Launch Grant. Her dummy Section is in Shortlist MACK First Book Award 2016.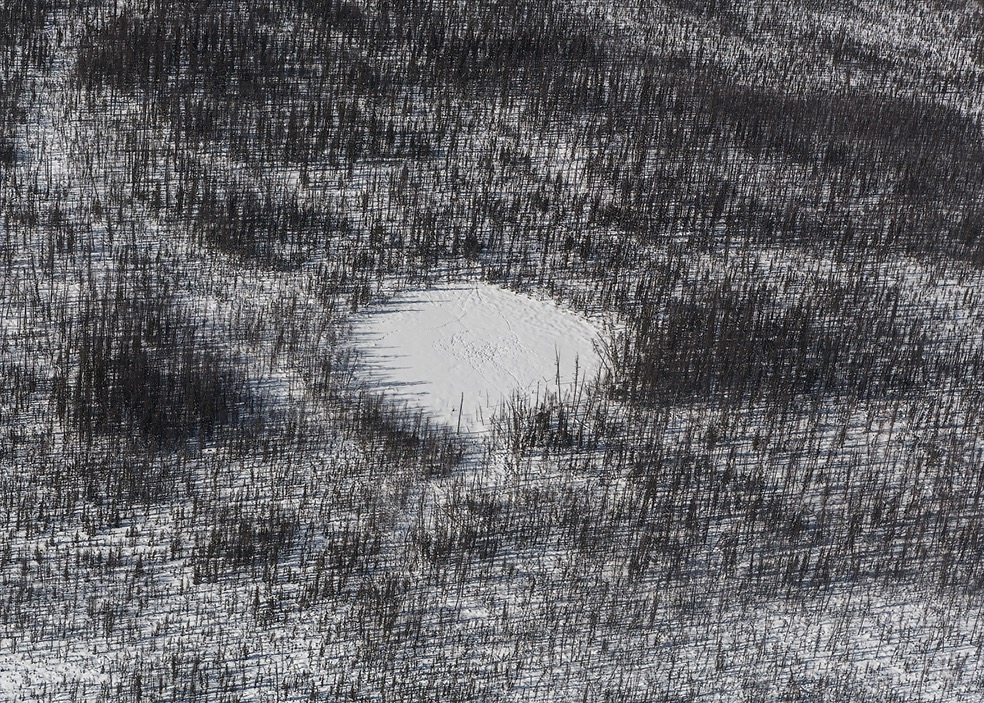 How did you get interested in photography? Do you have an educational artistic background?
I had no camera when I was a child, I bought my first camera when I was working as a graphic designer to create the necessary textures and images of objects for illustrations myself. I spend a lot of time in the out-of-doors, I live close to the Baikal lake and love mountains, as the time passed I started to record places and situations that I saw to tell my family interesting stories of what I saw.
When a youth I studied in an art school to become a teacher of arts and I graduated from the University with a specialization in artistic processing of materials.
Where do you get your creative inspiration from? Is there any other artis or photographer who inspired your art?
Everything that I do is connected with me directly. Questions, emotional experiences, life experience – all of these reflect in the visualisation of topics that affect me. Mostly these are the topics of isolation and borders, I intrerpret them widely, in my project "Section" I speak about social borders and in the project "Polite Fish" I reflect geopolitical processes. Out-Of-The-Way is a very personal project, because I study mythologized, closed and isolated society that is my family. 
Works of Hiroshi Sugimoto, Bill Viola, Tarin Simon, Ed Ruscha, Shirin Neshat, Andrey Tarkovski, Rebecca Horn are interesting to me.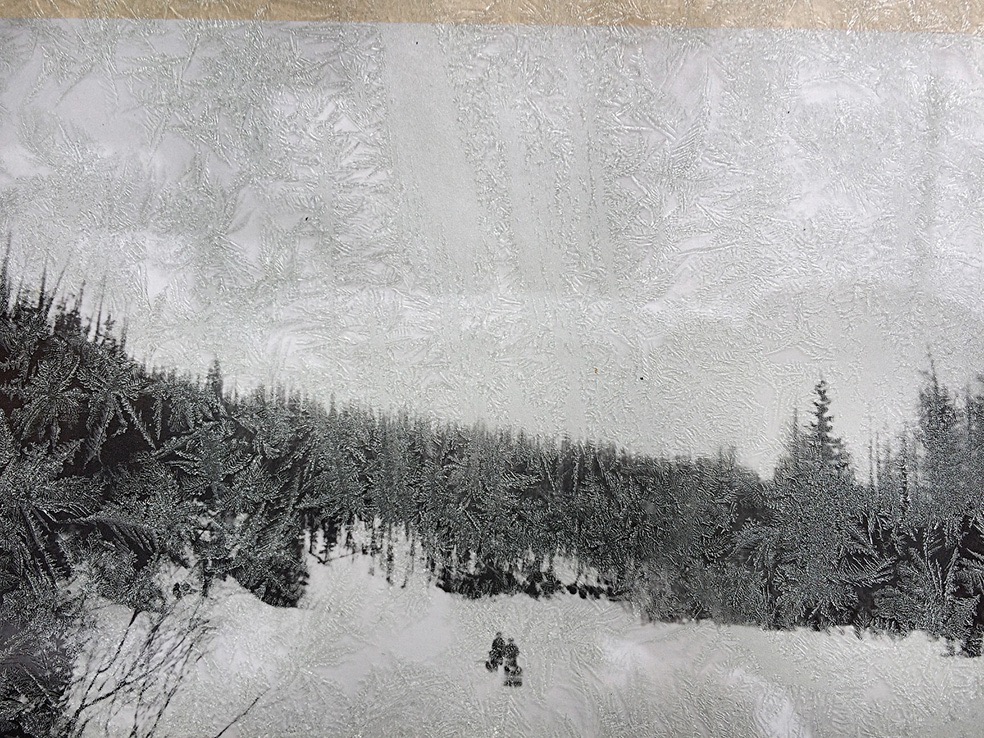 How much preparation do you put into taking a photograph or series of photographs? Do you have any preferences regarding cameras and format?
Before I begin shooting I spend a lot of time with my characters. It is important for me to understand how they live and what matters to them. I come to see them, drink tea, listen to their stories. During the period of communication(and a couple of months is quite a period), I have an opportunity to watch and I start to realize what some occasions, actions, places mean for my characters. According to these senses I take pictures of them in processes that they are used for, that I consider natural for them. I read and understand a lot about the place where I am going to or I shoot where I live and just know a lot about this place. It is very important for me not to disturb, because the observer anyway changes the object of observation.
If the circumstances are favourable, I prefer to work with medium format. If not – I use the equipment I have and that can cope with my tasks.
Tell our readers more about your award winning project "Out-Of-The-Way".
The series of photos that won the contest is part of a big project that includes installations, video, work with archive. As an artist I work with sereval media, photography is just one of them. I continue working on this project, in summer I will finish the shooting and technical parts and will start working on a book. This place in the Far North is a quintessence of mythology, here is Siberia with taiga, the impact location of Tunguska meteorite, for part of my family hunting is still the main source of income. A lot of family and local legends are reflected in what I visualize. For example, a bear skin crucified on a house – it is a skin of the insomniac bear that came at night ate the dogs, attacked people, got into the house through the window, a married couple climbed the roof in panic and waited till the morning to neutralize the beast. They waited till morning because it is pitch-dark at night, there is no electricity in this settlement, there is electricity only for 14 hours a day, in the morning and in the evening. There is no central power supply service, there is only a small diesel-driven station. In this settlement cars are rare, everyone uses horses and snowmobiles, a helicopter comes flying twice a month. This microworld surprises me. Time, space stand still. The location that managed to preserve its values in the 21-st century and has undergone very little changes from outside.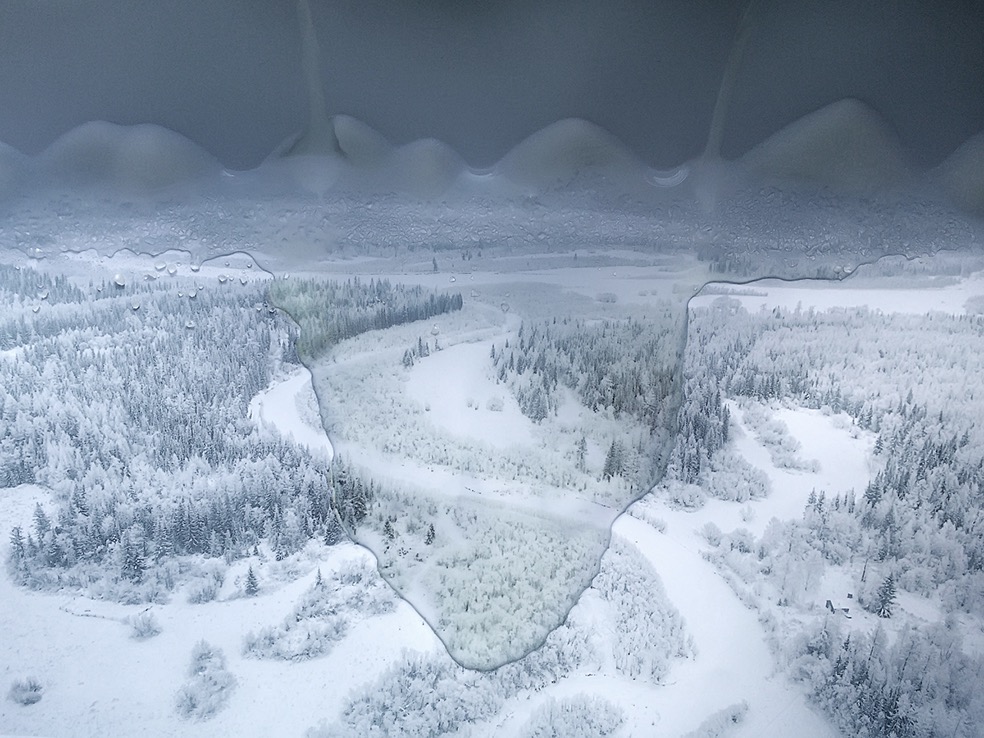 Where is your photography going? What are you currently working on and do you have any photographic plans for future?
I like book format for visual story and installation for display at an exhibition. This is how my latest works were presented and I continue to develop in this direction. Now I am working on an archive from the Far North and in spring I will go there again to finish working on Out-Of-The-Way, simultaneously I negotiate and get ready to continue working on another parts of the project about closed women's institutions – Section.
What are your three favourite photography books?
Right now are: Paweł Jaszczuk Kinky City, Vojtech Veskrna My Air Force, Paolo Woods & Gabriele Galimberti The Heavens.
What do you do besides photography?
I teach visual arts in Moscow and play homus in mountings near Baikal
Website: anosova.com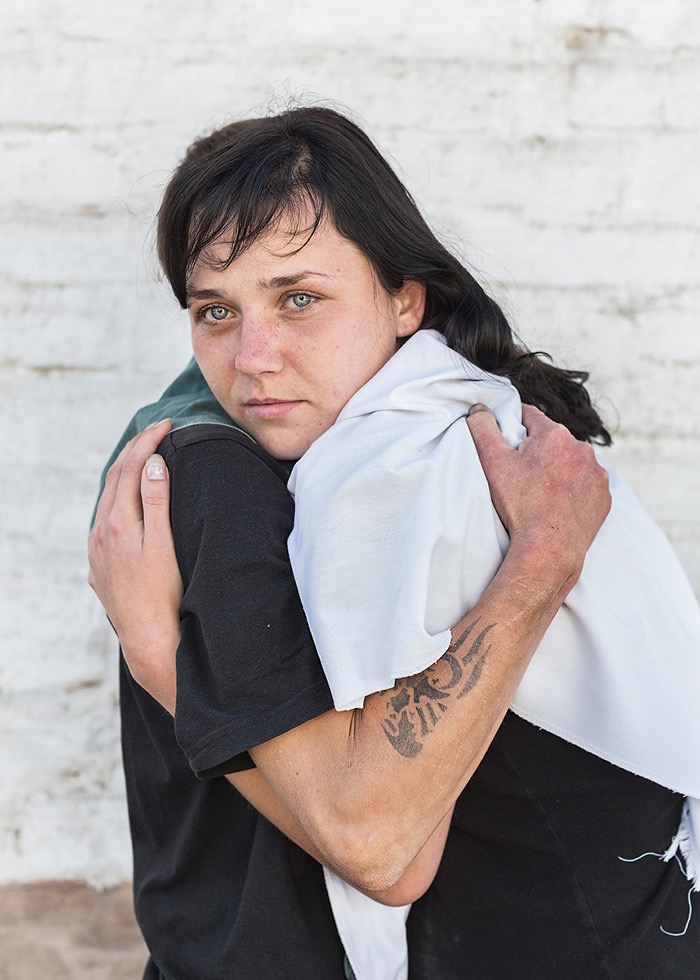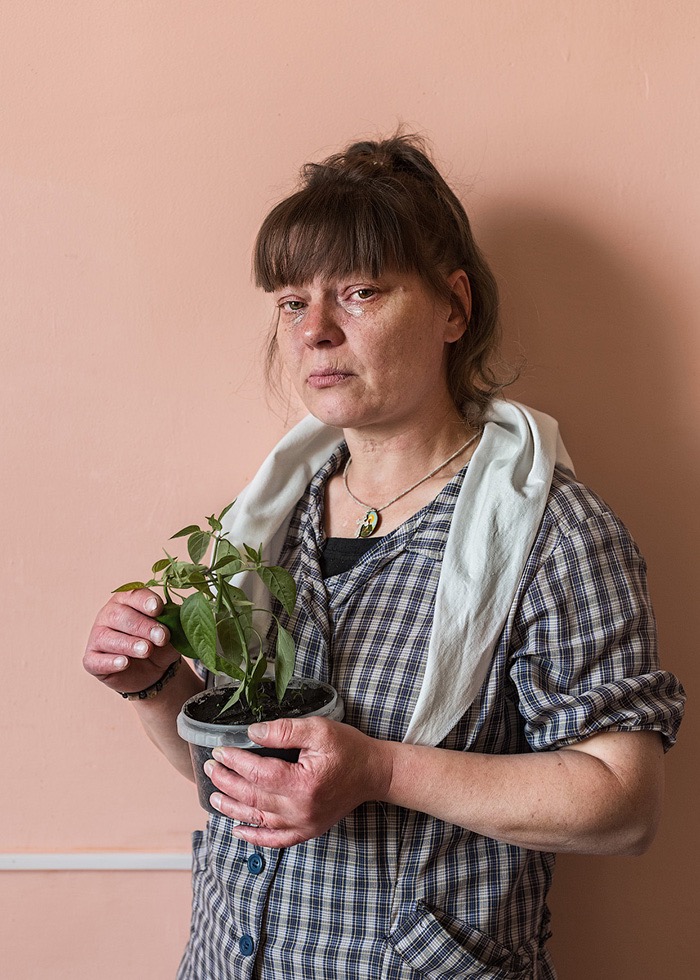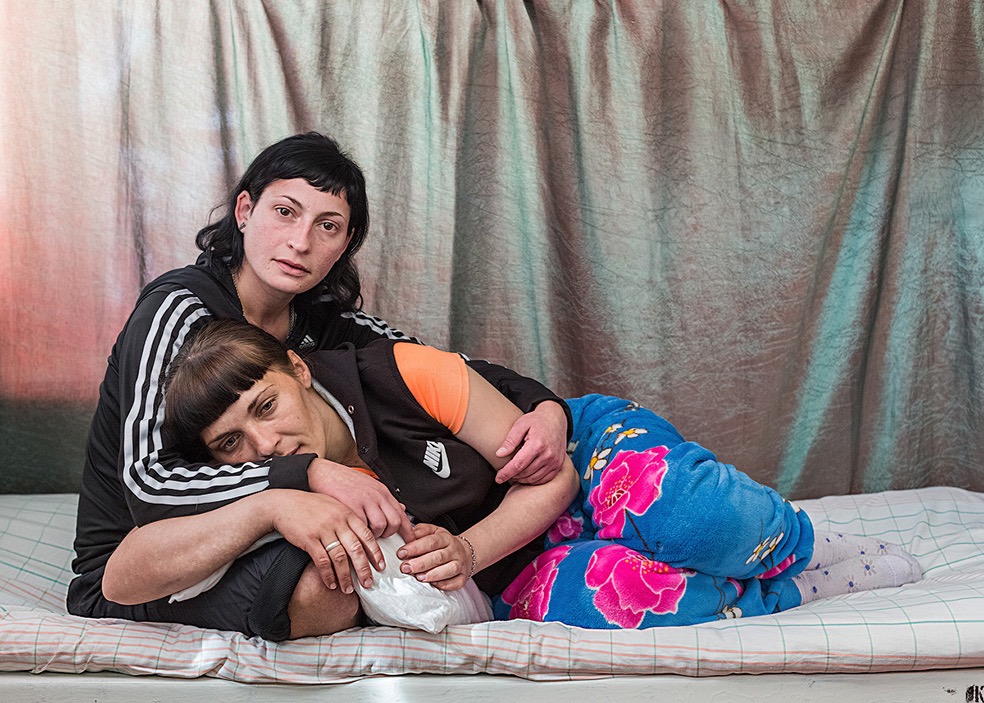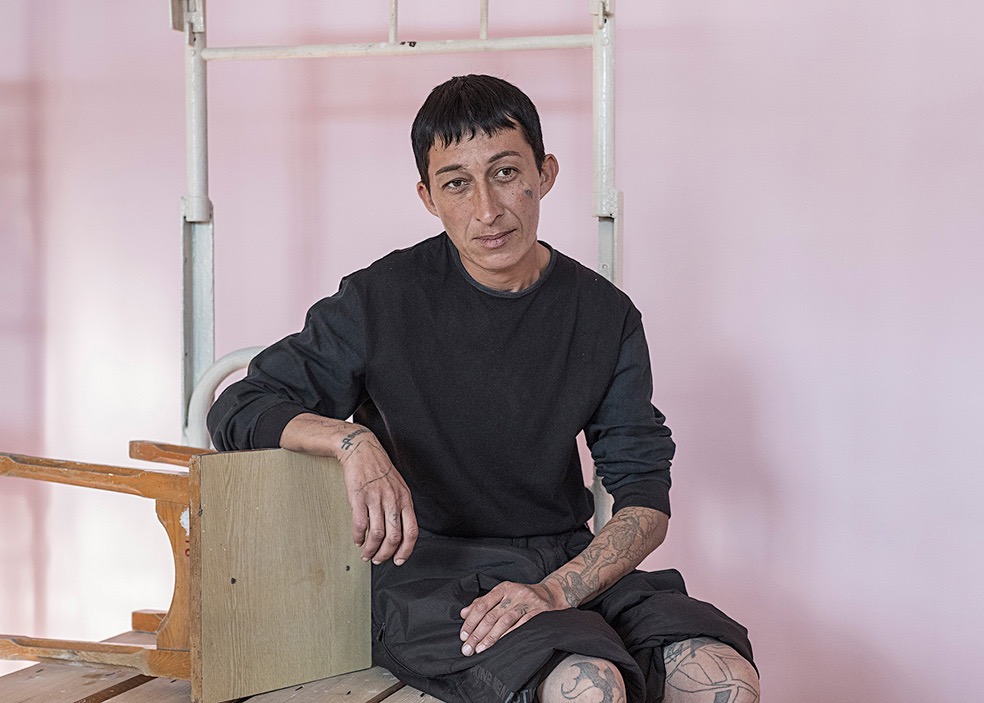 Section (2014)
The project about women's prisons is a part of a trilogy that is centered around lives of women in closed institutions. The impulse of research of such communities arose in a reflection of my teenage period spent at the closed rehabilitation boarding school. I would like to take a closer look at the dynamic interplay of processes of isolation and surveillance, at unique qualities of emotional and social relationships within restrictions of artificially insulated women's societies. I spent few months, working in several prisons for women in the Siberia.
In a paradoxical way, in Russia, almost exultant romanticization of the prison with all rogue romanticism coexists hand in hand with squeamish rejection of daily prison routines and living habits of inmates. While working on the project, I realized that, to a large extend, prison community is a model of our  "society"; perhaps, a bit more brazen and visceral. It is quite possible that the recognition of a prison as the periphery of the social, as the border of civilization, lies at the very base of this heady mixture of romantic enchantment, revulsion and opaque, viscous fear.
Everybody can become an object of surveillance with further public accessibility to one's most intimate spaces. Everyone should be available at any time and everywhere. In the new war all priorities are shifted into a cloudless future and any attempt to defend oneself from ever more intrusive personal search is seen not as a declaration of 'inalienable human rights', but as a sign of disloyalty to the idea of 'the common good' and as a signal of a potentially deadly threat  to stable, predictable future.  This situation might be lying at the root of paranoid psychosis that permeates a considerable part of our society. In the enclosed space of prison a woman is always in the position of being watched, observed. She is deprived of any – even fictitious or imaginary – possibility to be alone. Many years of complete nudity and the loss of intimate space cripple a personality that is placed in a society as merciless as it sees fit to crimes committed.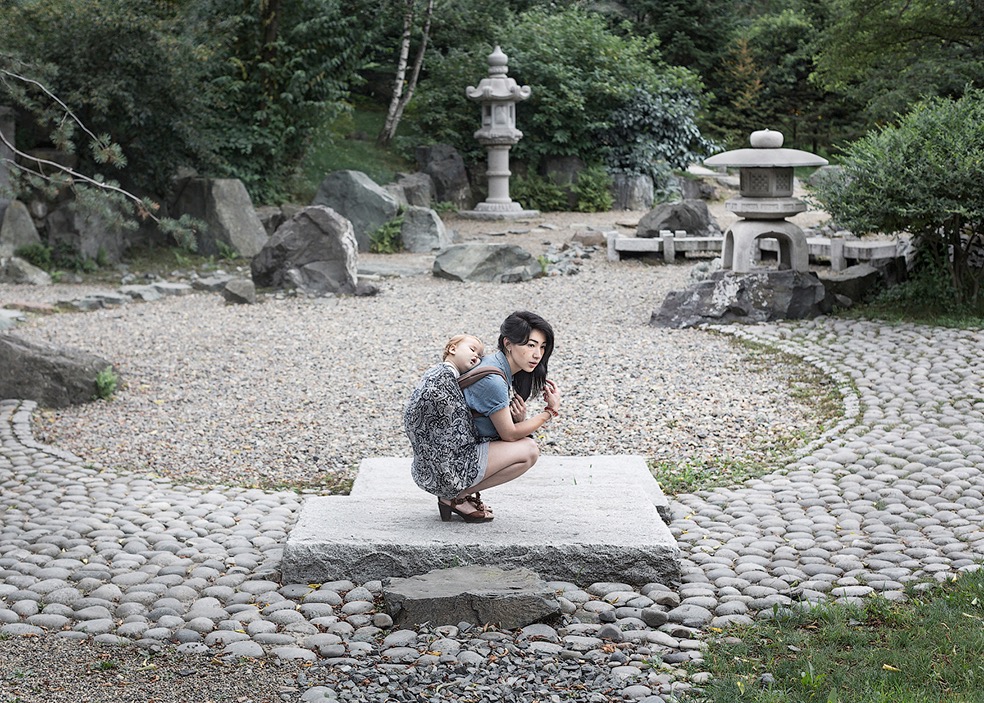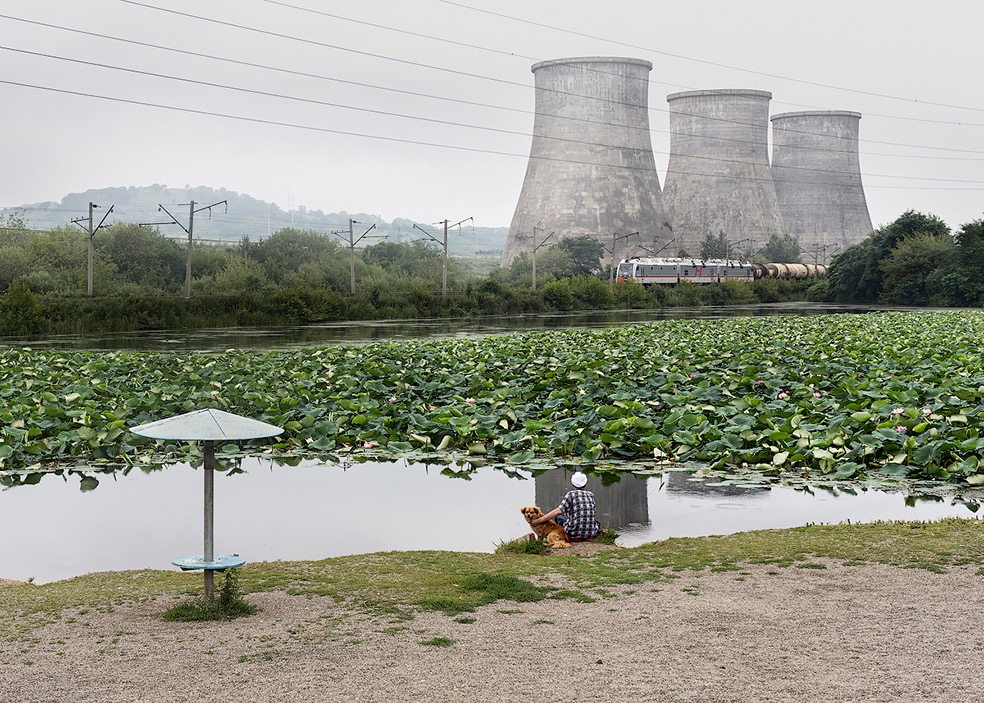 Polite Fish (2015)
The core of the project is a research into the interplay between the Russian and Asian cultures historically coexisting on the territories of the Russian Far East. The problem of identity for a Russian living in the Primorsky Krai is that the more one emphasizes one's "Russian-ness", the more one starts to resemble their Asian neighbor, for whom this Russian is often the first experience of a cultural "Other."The author identifies the pressure points in the exchanges between the two cultures as well as their mutual influence on one another in moments of encounter on border territories. The phenomenon of the "polite fish" – a situation of contradictions between two opposite poles, two sides of the same coin, highlighting the difference between an external show of politeness and the internalized wariness inherent to the Asian world.
The project was created in ZARYA Artist-in-Residence.
Comments
comments