Aleksey Kondratyev (b. 1993 in Bishkek, Kyrgyzstan) works between Detroit and Central Asia. His work examines the cultural conflation and diversion between the West and post-Soviet spheres of identity. Kondratyev's work has been exhibited at the Benaki Museum in Athens, Greece, Galleria Foto-Forum in Bolzano, Italy, and FotoFestiwal Lodz in Lodz, Poland. He recently completed a fellowship at FABRICA, Benetton's Communication Center.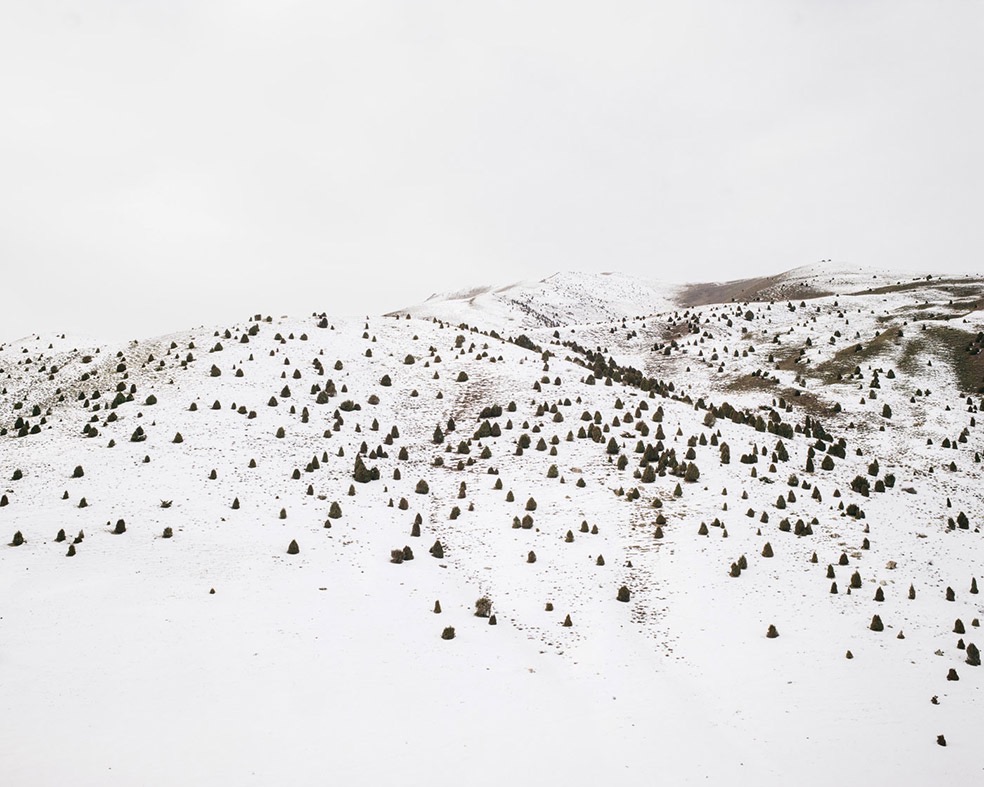 How did you get interested in photography? Do you have an educational artistic background?
I became interested in photography in high school and pursued it throughout college, studying photography at Wayne State University in Detroit.
Where do you get your creative inspiration from? Is there any other artis or photographer who inspired your art?
Colors magazine was an important influence, especially the later issues which Patrick Waterhouse directed. Recently I've been finding inspiration outside of artists working photographically. Particularly, with the Ice Fisher I was looking a lot at artists like Eva Hesse and Robert Morris. I was interested in the idea of letting the nature of the materials dictate the form of the work.
How much preparation do you put into taking a photograph or series of photographs? Do you have any preferences regarding cameras and format?
I typically do quite a bit of research before working on a project. With this project though, it was different because I came across the fishermen when I was traveling through the former Soviet republics of Central Asia working on a different body of work. The following year I returned to Kazakhstan and spent a month focusing solely on the ice fishers, so there was less research done for this project than for others because I already knew what I was interested in photographing. As for format preference, I like shooting medium format with a digital back or with my Sony A7RII.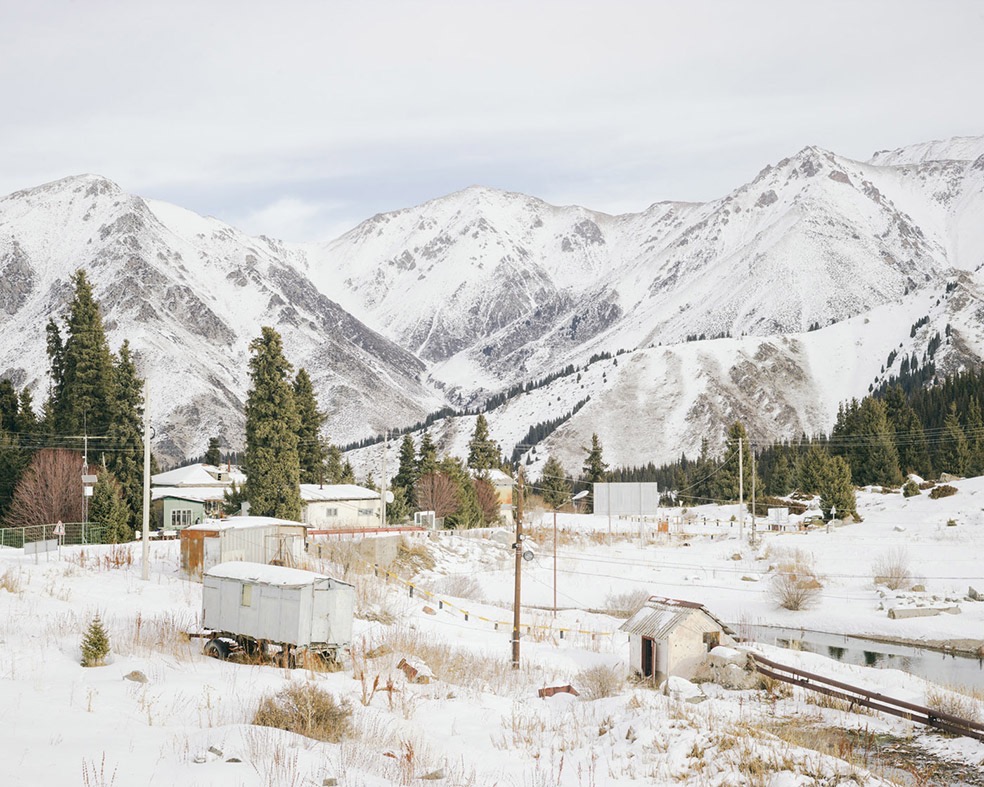 Tell our readers more about your award winning project "Ice Fishers".
For generations, Kazakh fishers have set out on to the frozen Ishim River in the hope of catching fish beneath the ice. The Ishim flows through the country's capital, Astana, a high-rise, futuristic city that was built essentially from scratch in the 1990s, when Kazakhstan started to benefit from the exploitation of its oil reserves. It's supposed to be an emblem of post-Soviet modernity, a hallmark of the country's nationhood. But not everyone there has profited equally. Many of these fishermen venture on to the ice, braving temperatures that often reach -40 degrees (north-central Kazakhstan is the second-coldest populated region in the world, after Ulaanbaatar, Mongolia). While they fish, they protect themselves from the harsh weather with salvaged pieces of plastic, patched together from discarded trash or rice bags that you can find outside markets selling western, Chinese and Russian goods.
I was interested in examining the material and aesthetic forms of these improvised protective covers and the way in which they functioned as inadvertent sculptures. Kazakhstan was once a nomadic country, and some vestiges of that way of life still exist. These ice fishers improvise and adapt to their environment in ingenious ways, just as their forebears did.
Where is your photography going? What are you currently working on and do you have any photographic plans for future?
My plans are to continue looking at the way that seemingly disparate parts of the world overlap one another. I am doing research for a couple project, but nothing concrete yet.
What are your three favourite photography books?
Blossom by Ben Lerner and Thomas Demand
Infra by Richard Mosse
Pikin Slee by Vivian Sassen
What do you do besides photography?
I really like cycling.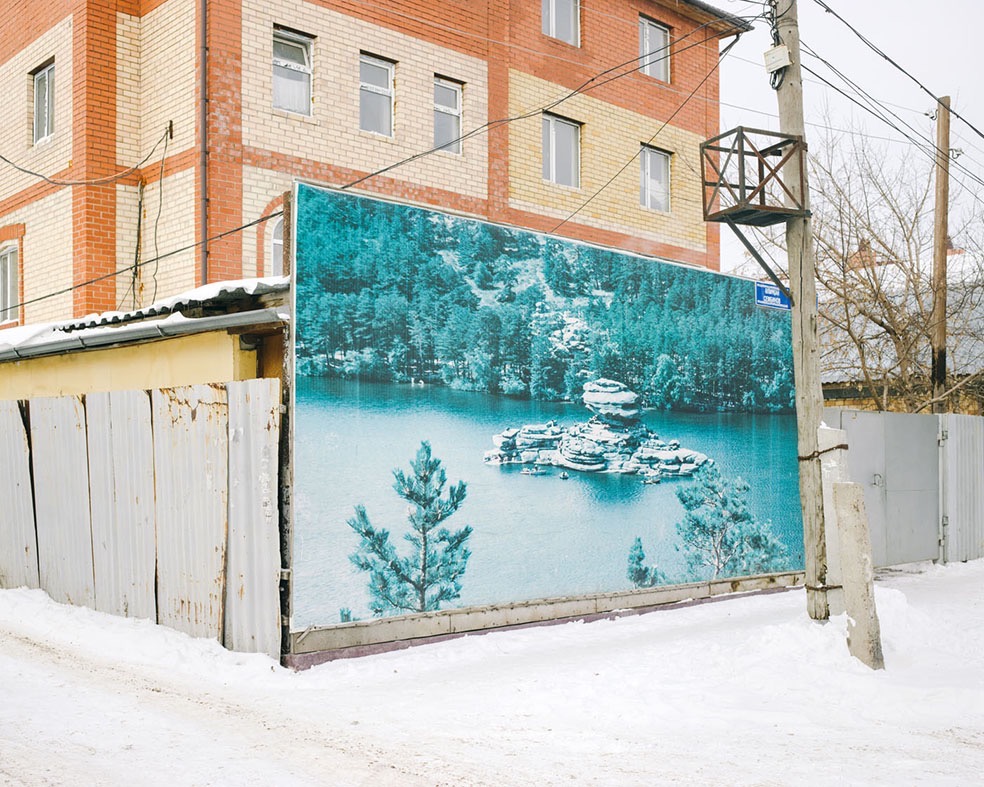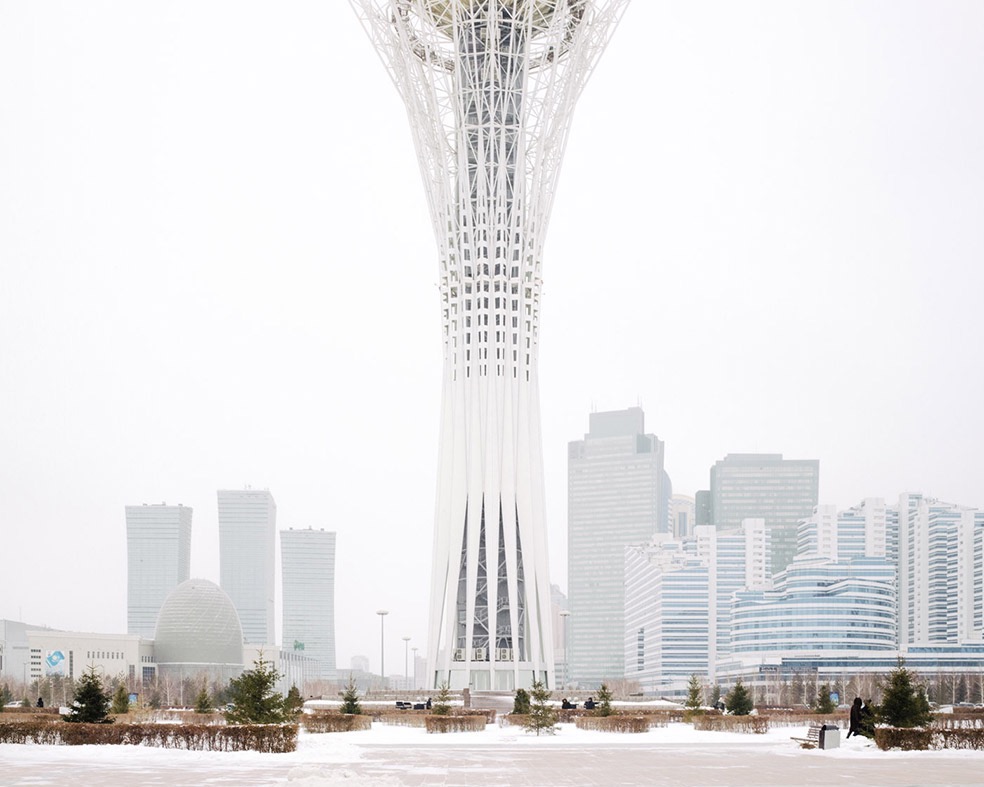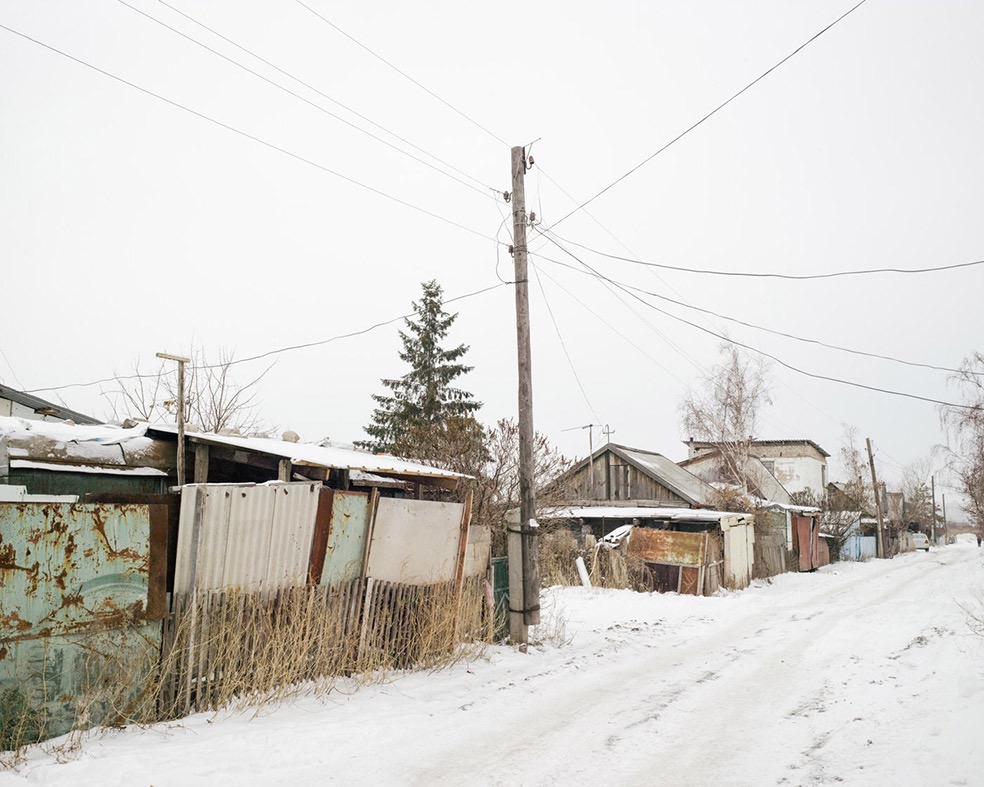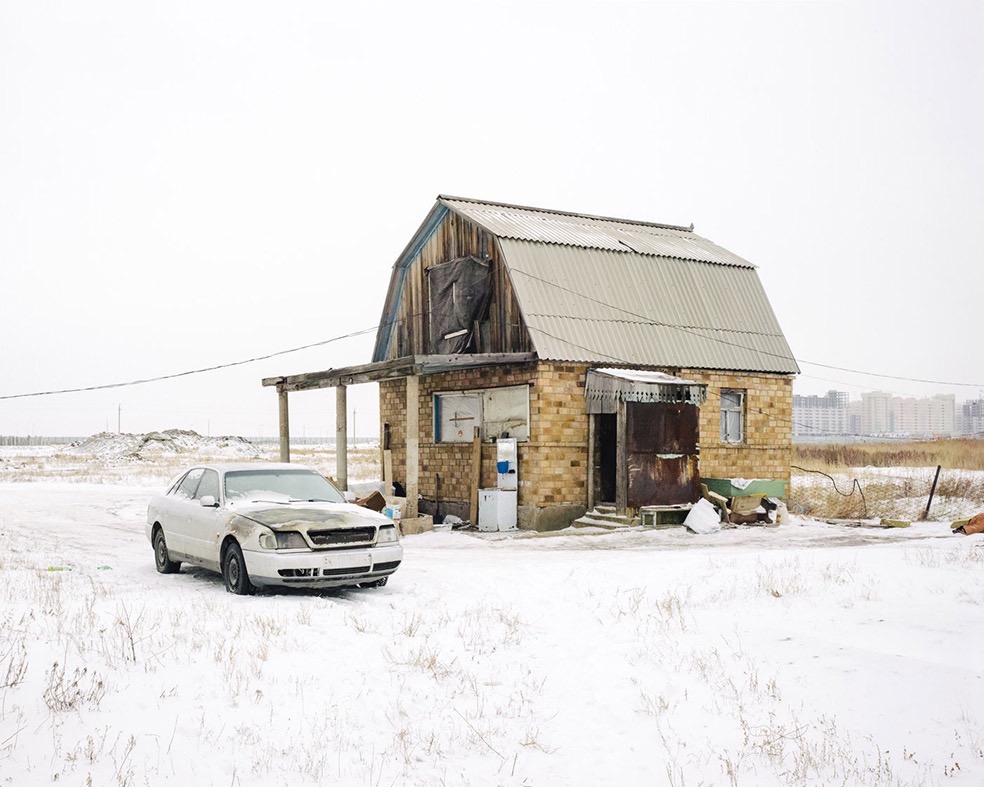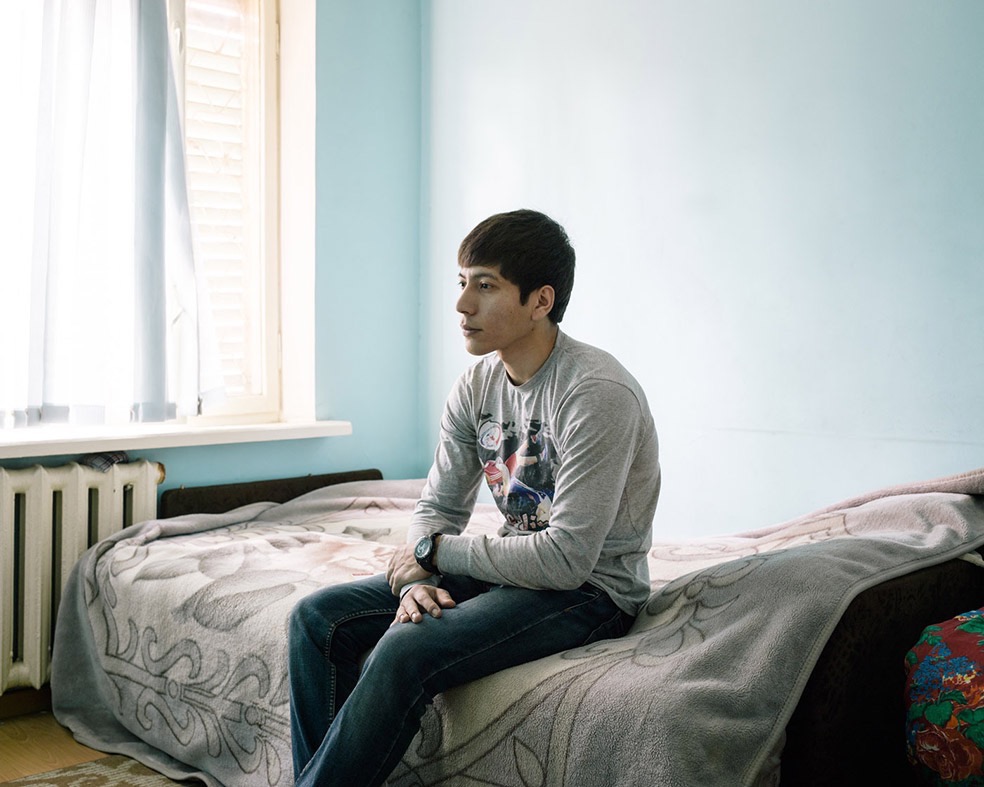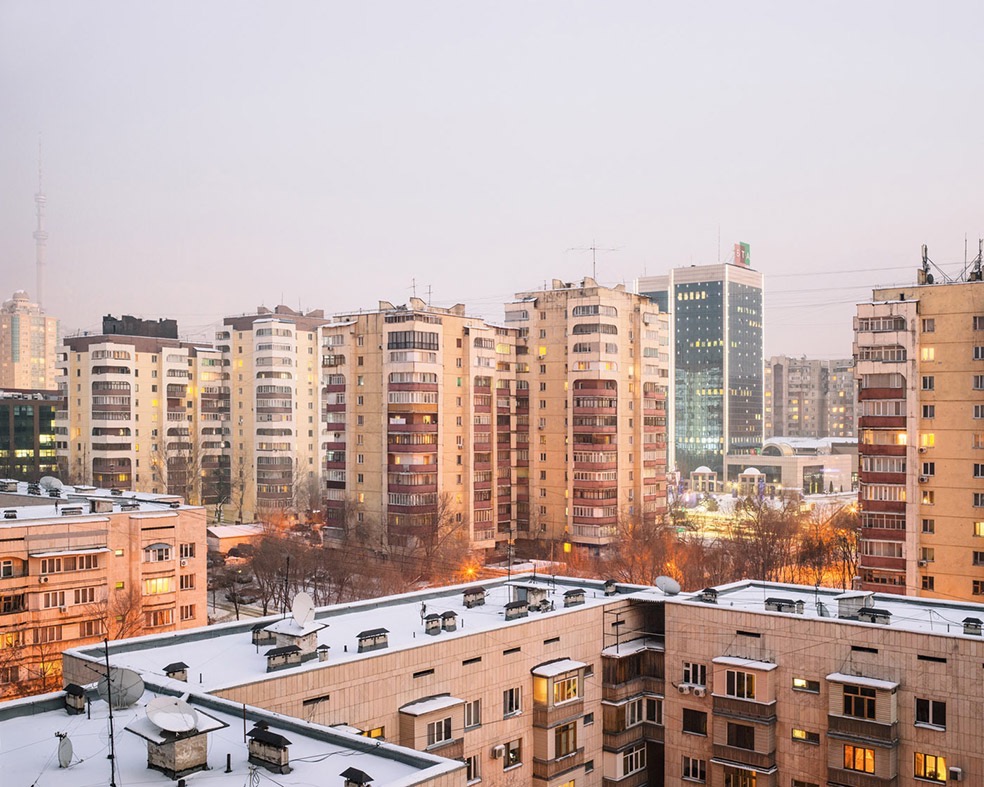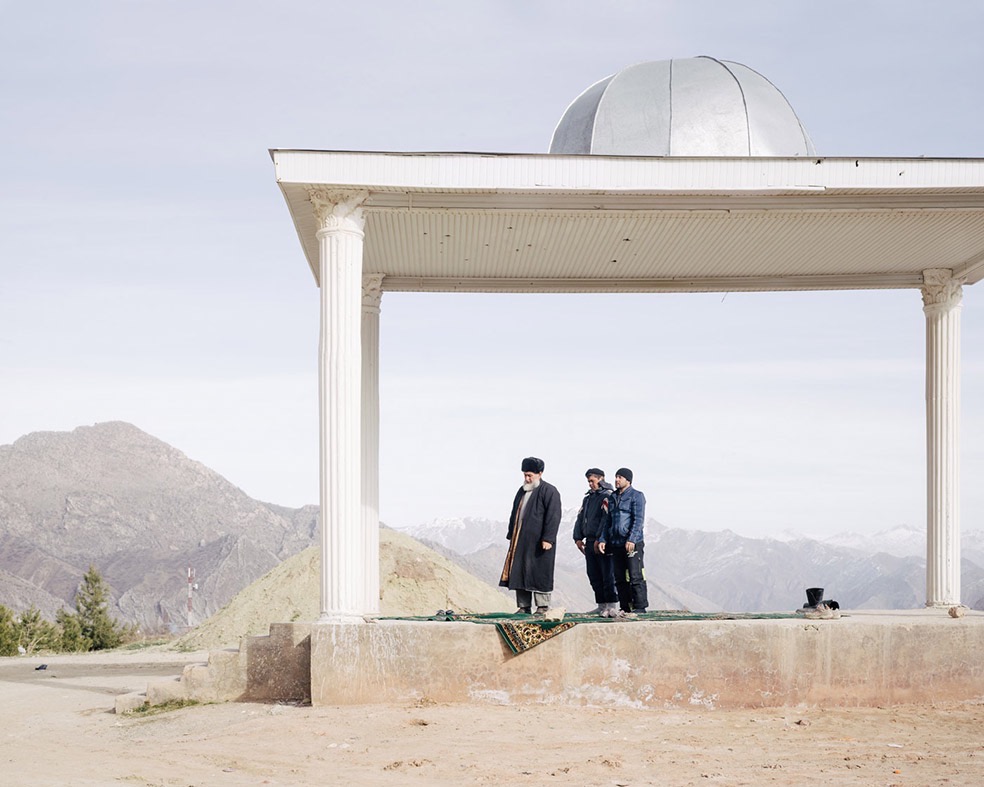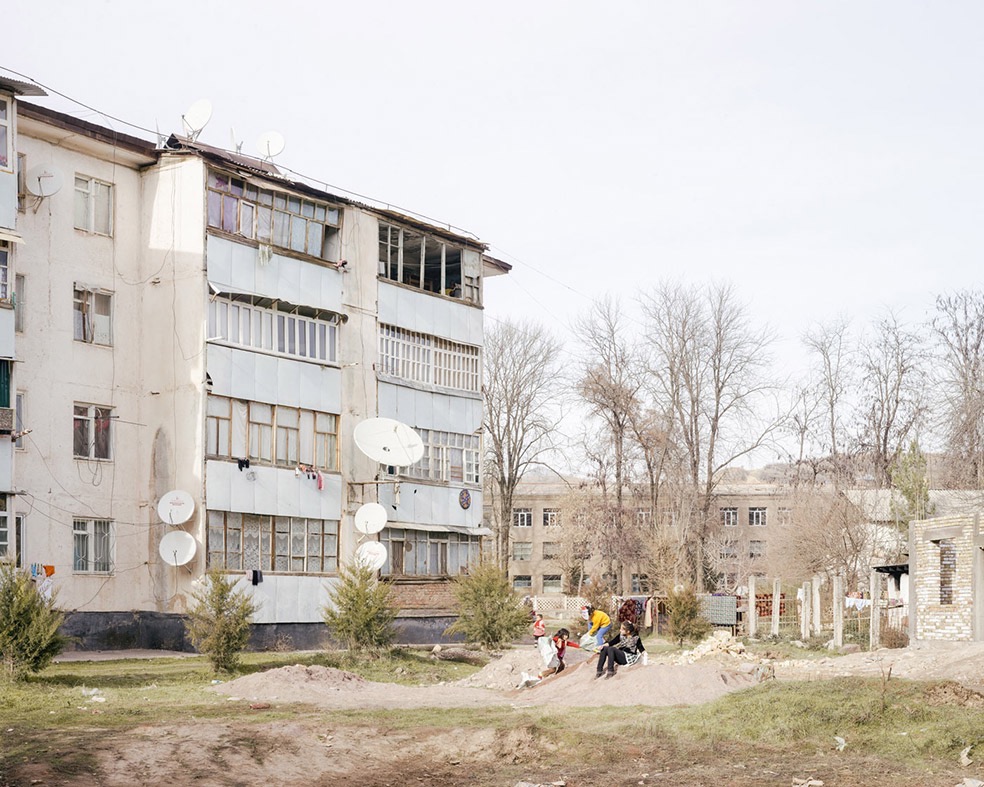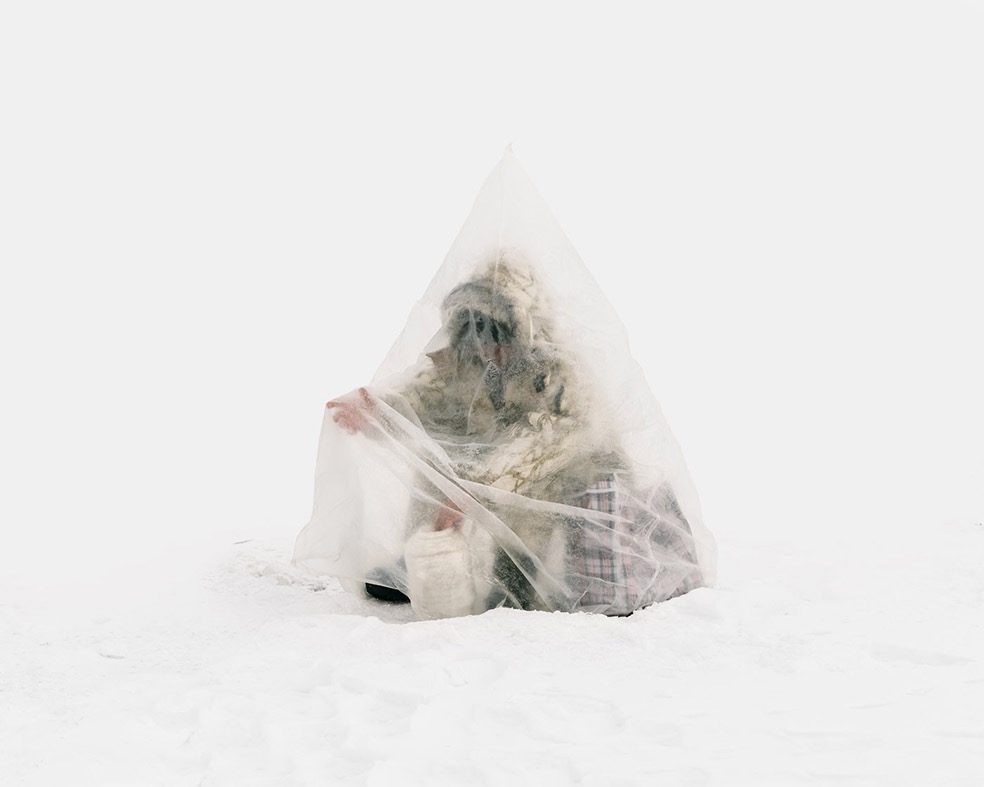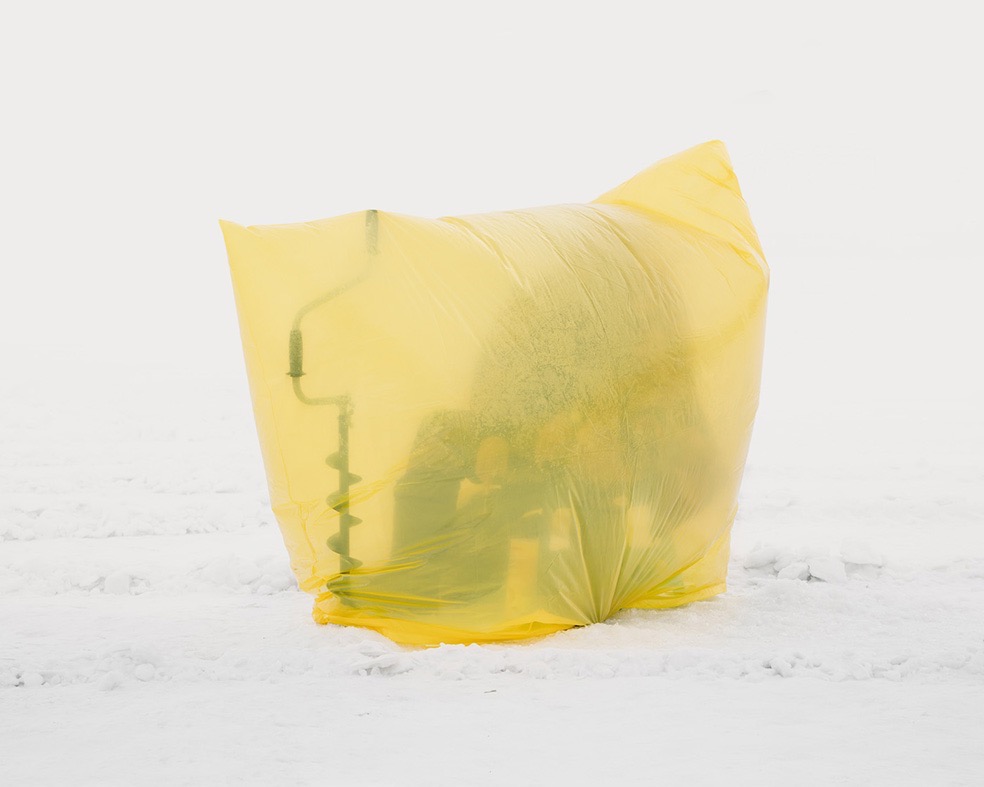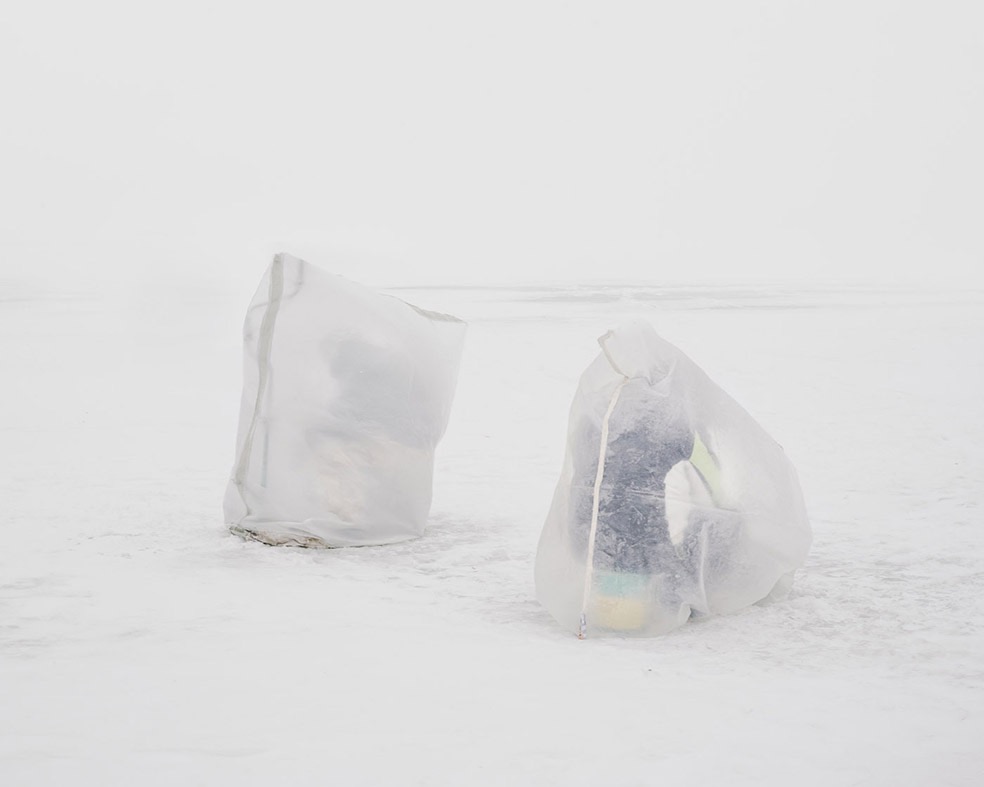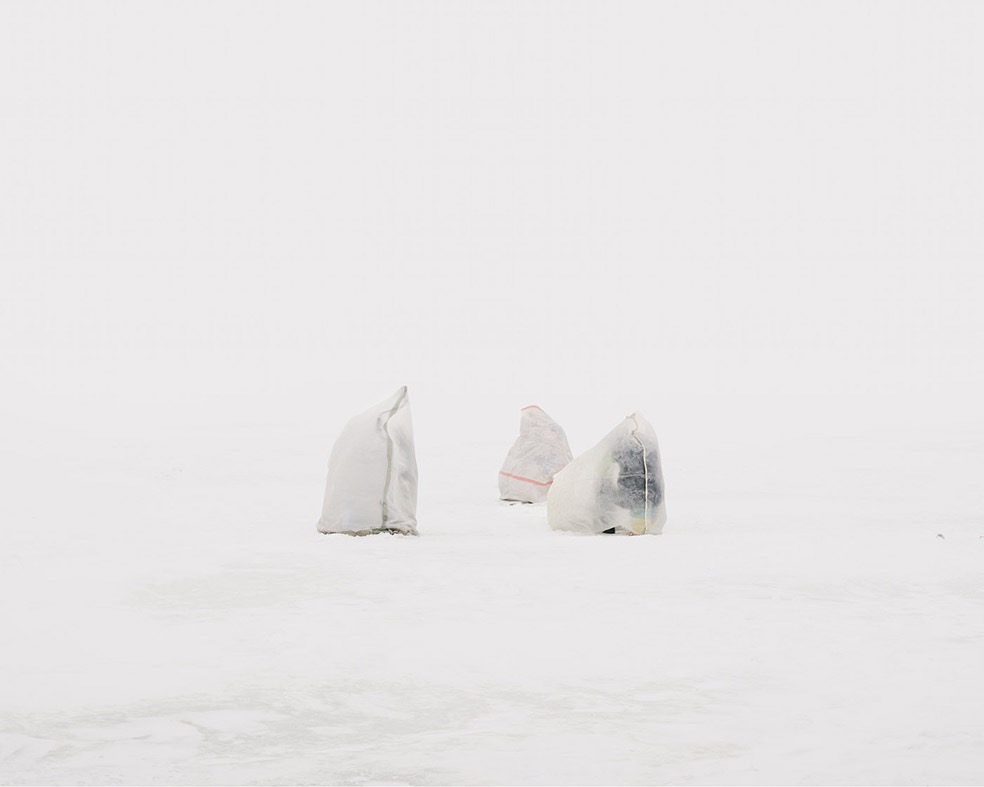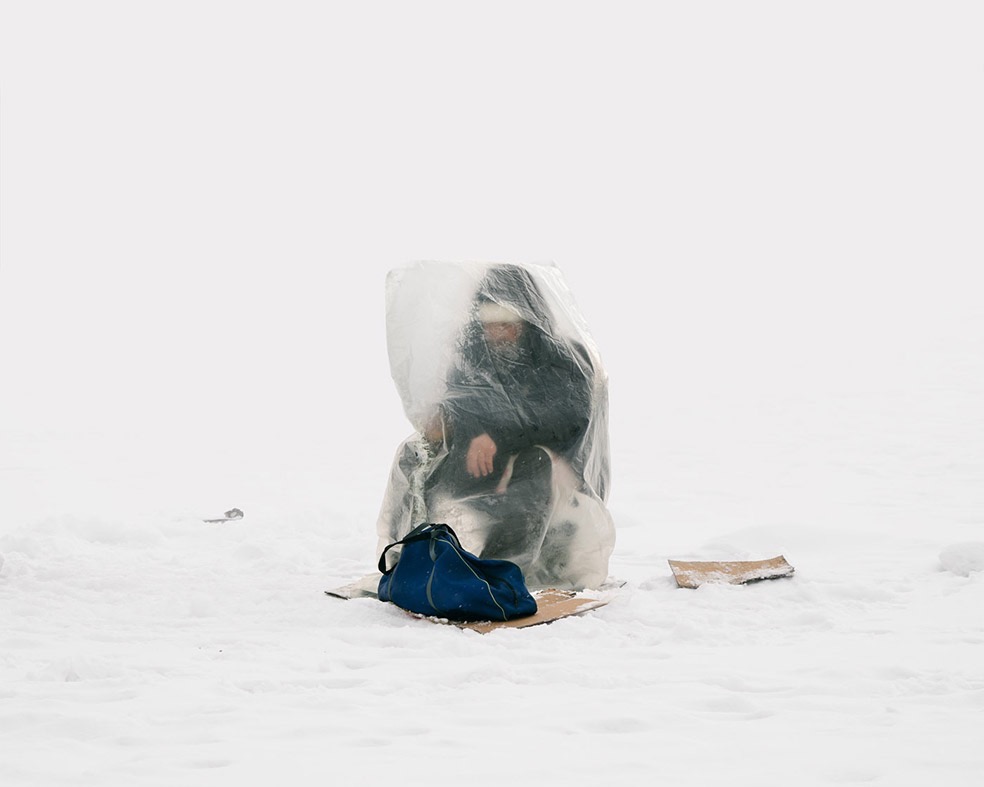 Comments
comments