Says Frang: Imagine growing up in a place and time where the way life was lived in many aspects was deprived of fundamental freedom. A place and time where spiritual and cultural life was to a considerable extent dictated in detail by governing power, where one could not believe and express freely how life was perceived. To fully comprehend and grasp the effect of these limitations is not an easy task, at least not for a ten year old, but they affect emotions and imagination nevertheless.
I remember as a young boy, living in such a place, how daydreaming evoked an immense sense of freedom and felt like a universe opened within me. I was a curious child and was absolutely fascinated by books and stories. I could just wonder around and in my mind reproduce scenes intertwined with the natural surrounding. A vivid memory of this is a detour on my way home from school. I used to walk by the towns old catholic cemetery without ever telling anyone. Especially during fall when the air was humid, the afternoons were dusky and nobody was there, that's when it was more exiting. The scary feeling aroused by walking along the aisles of old gravestones and crosses or by the sound of leaves and the distinct edges of shadows felt like a warm thrill. I recall how small flickering light which I perfectly knew could be fireflies enticed my imagination to interpret them differently. The hurrying out the gates was always followed by a desire to return.
Many years later while listening to different classical compositions I encountered the expression of Ignis Fatuus or Will o' the Wisp. The musical notes revived memories and the idea to reinterpret them was born. Another spark to this project was also my sons, who today is just as old as I was then, reflection on the feeling of fear after a scary narrative: "I love it, it's such a warm feeling".
The power and freedom of imagination is a magical thing and we must cherish it not only in childhood but throughout our lives. This project is an attempt to do just that, to capture new experiences and old memories through imagination and in the process create new ones.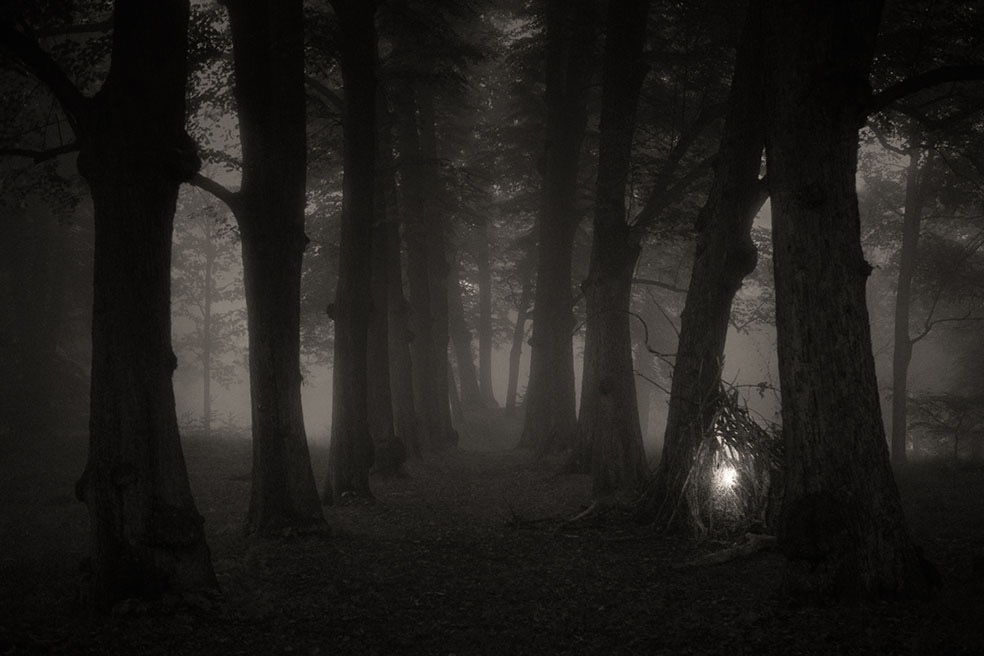 Born in 1975, Shkoder, Albania, Frang Dushaj is an award-winning fine art photographer based in Sweden and specializing in black and white photography having beauty of nature as the greatest source of inspiration. His work has been exhibited internationally and is part of private and corporate art collections. His photographs have been published and featured worldwide and he is the recipient of numerous photography awards.
Website: frangdushaj.net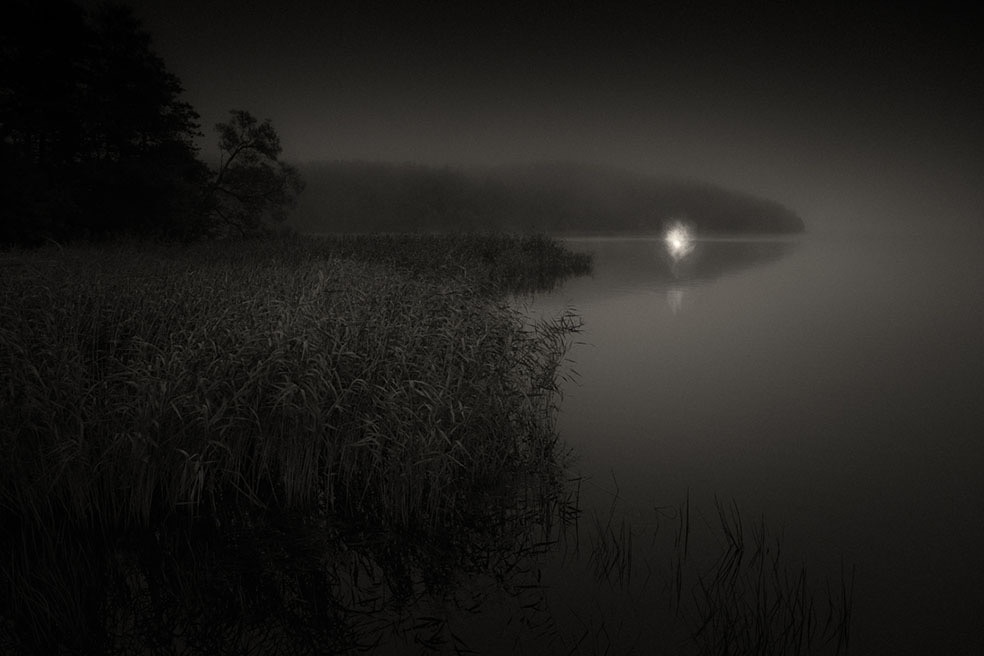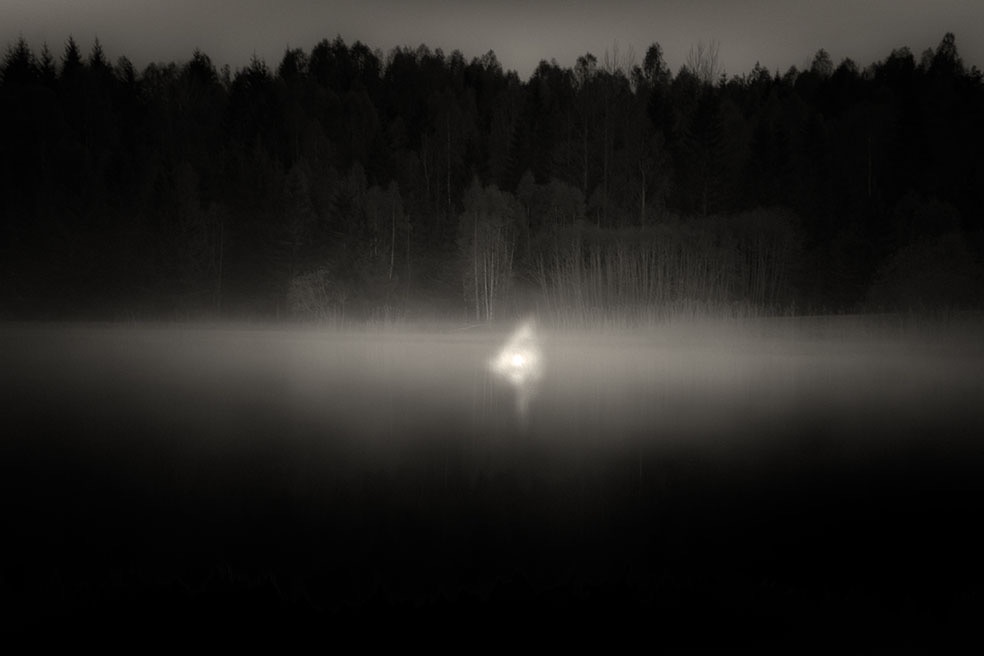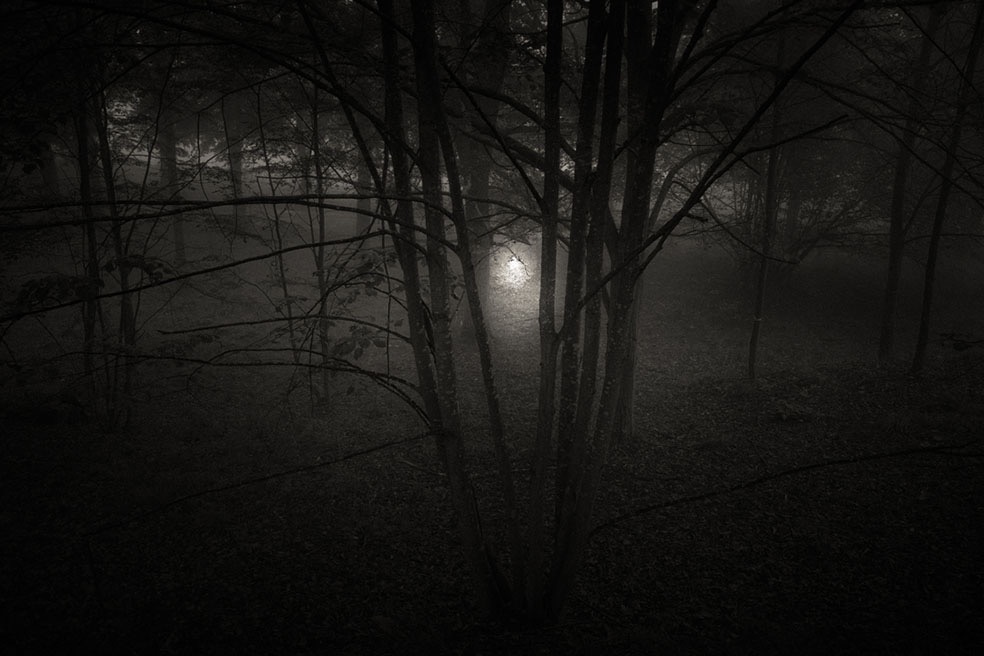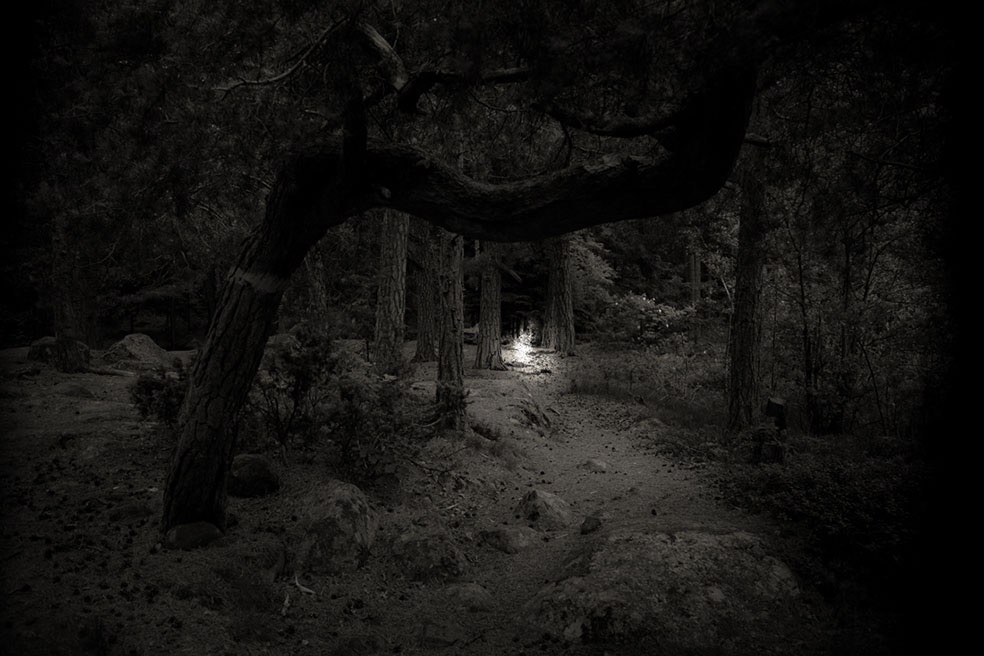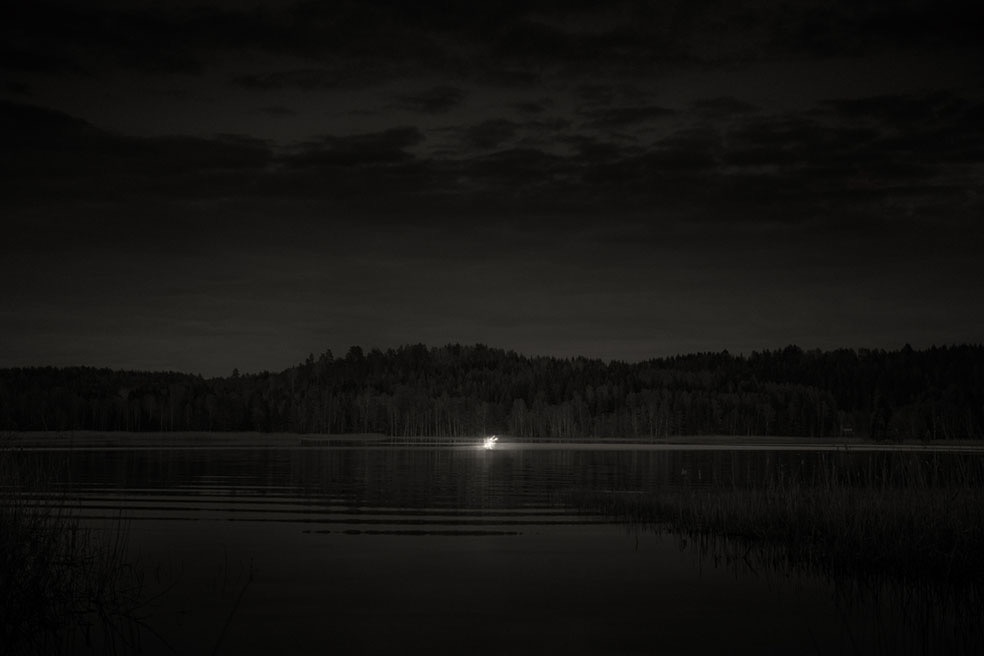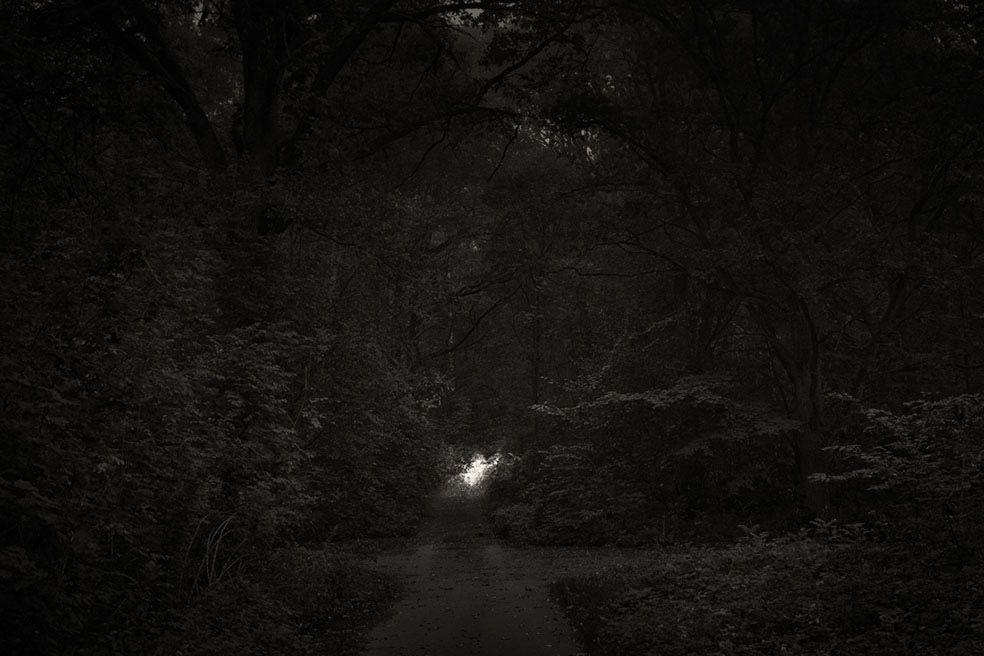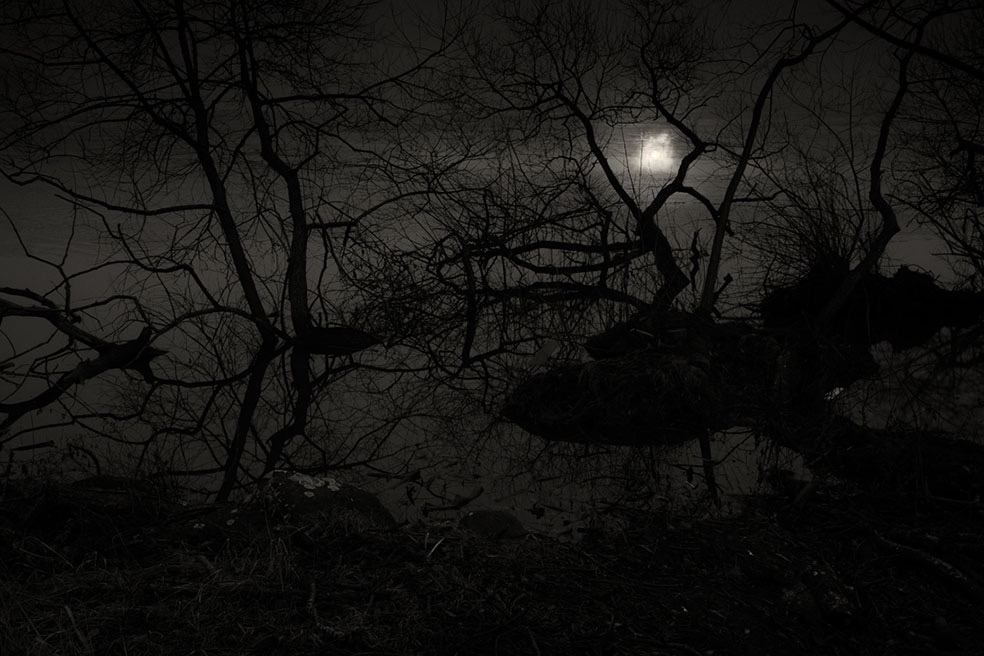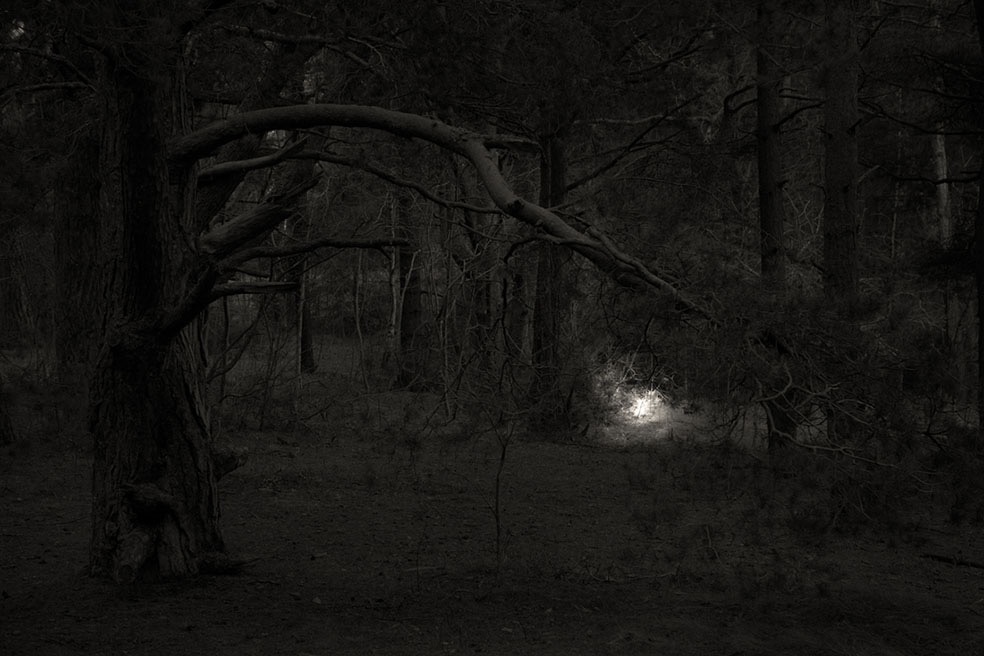 Comments
comments