Carl Warner was born in Liverpool, England in 1963. Having become a successful advertising photographer from the mid to late 80′s through to the mid nineties he found that his work was becoming less in demand as well as unfulfilling creatively. He was searching for a something new and different to do with his talent that would not only rekindle his interest in photography but inject some life into his flagging business.
Inspiration seemed hard to find, but one day while walking around a food market he found some wonderful portabello mushrooms which he thought looked like some kind of tree from an alien world. So he took them back to his studio with a few other ingredients such as rice seeds and beans with a view to try and create a miniature scene on a table top.
The 'Foodscapes' are created in Carl's London studio where they are built on top of a large purpose built triangular table top. The scenes are photographed in layers from foreground to background and sky as the process is very time consuming and so the food quickly wilts under the lights. Each element is then put together in post production to achieve the final image.
Website: carlwarner.com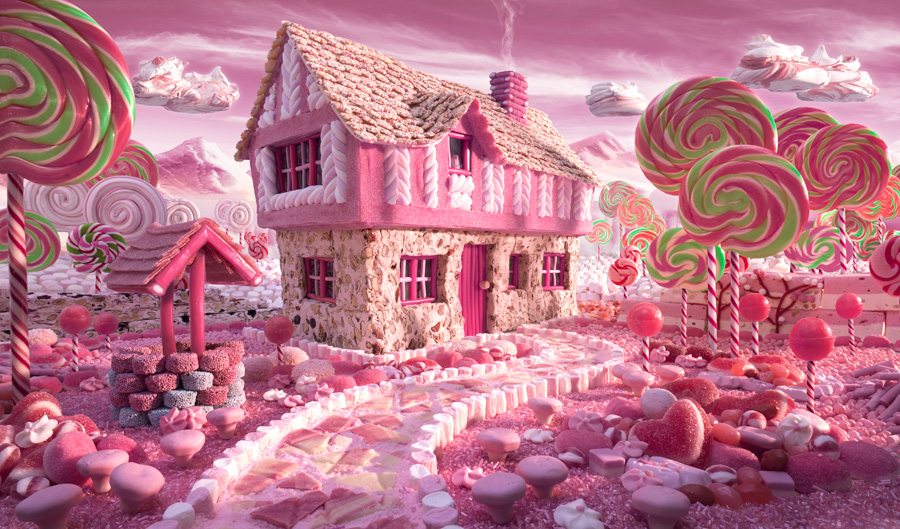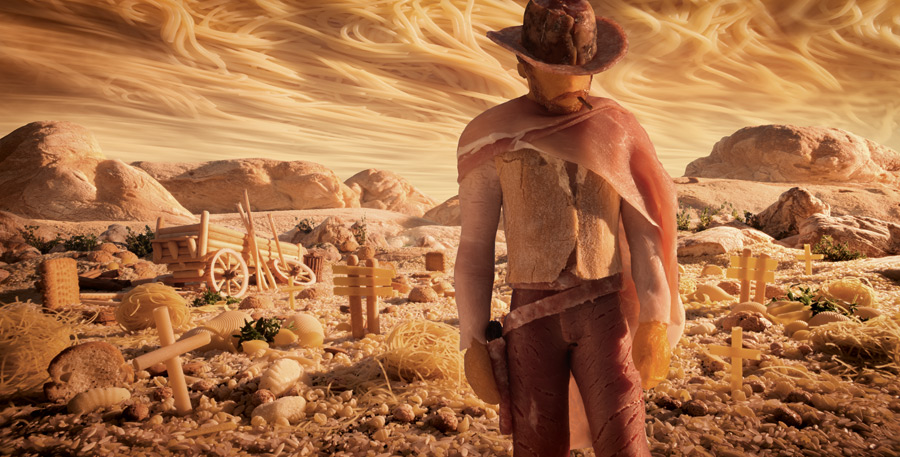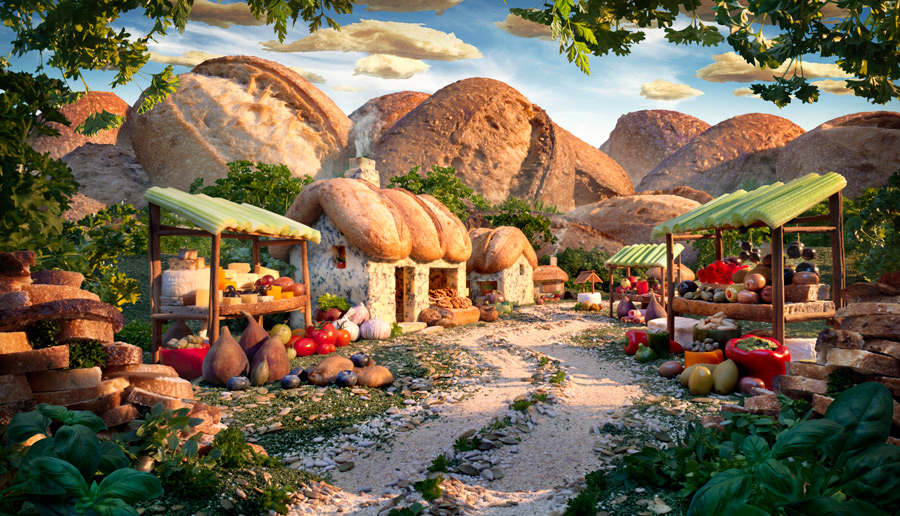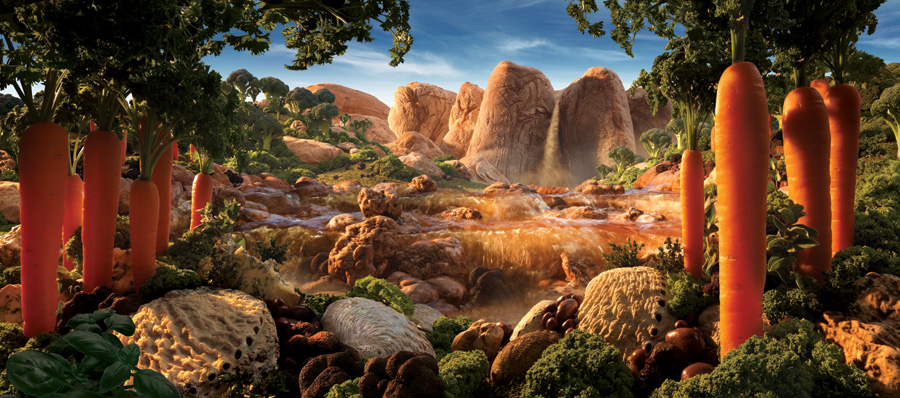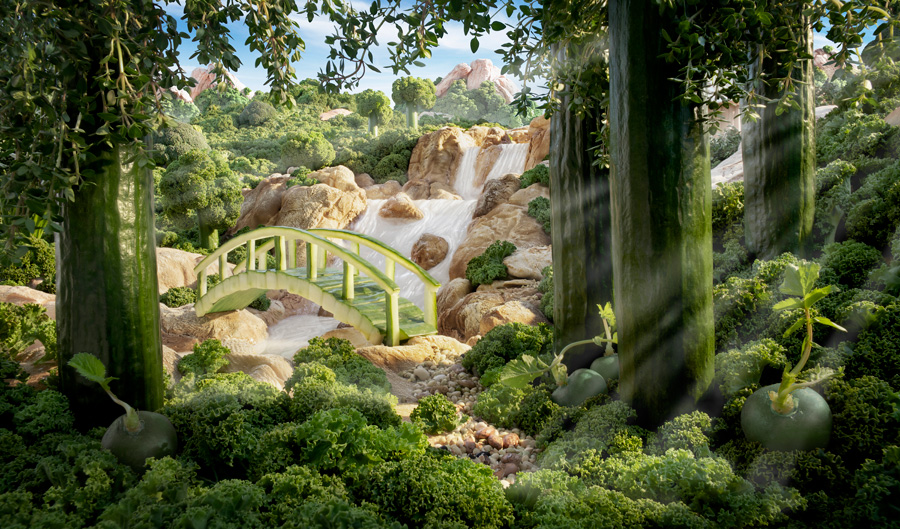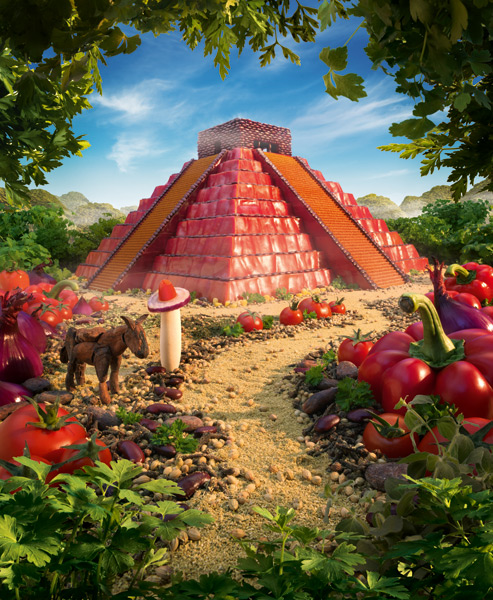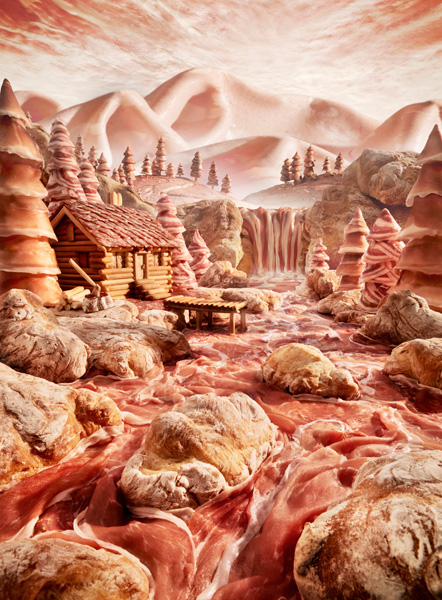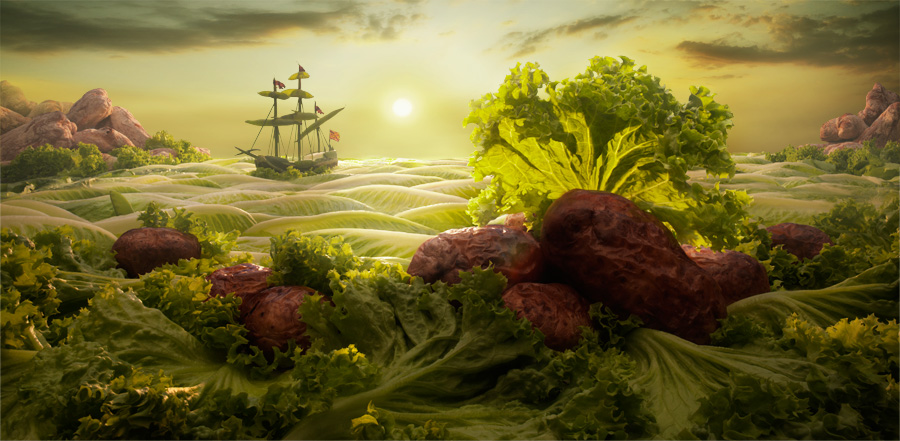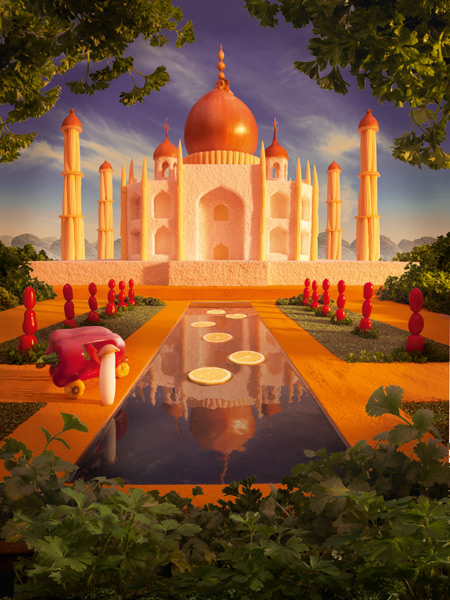 Comments
comments