The last fifteen years or so have seen an enormous increase in the development and construction of new buildings in New York City, especially in downtown Manhattan's East Village, Alphabet City, Lower East Side, and Bowery neighborhoods. Previously, buildings greater than six stories were less common between the Financial District and midtown. Today, it seems, tall buildings are sprouting everywhere, with little regard for existing fabric.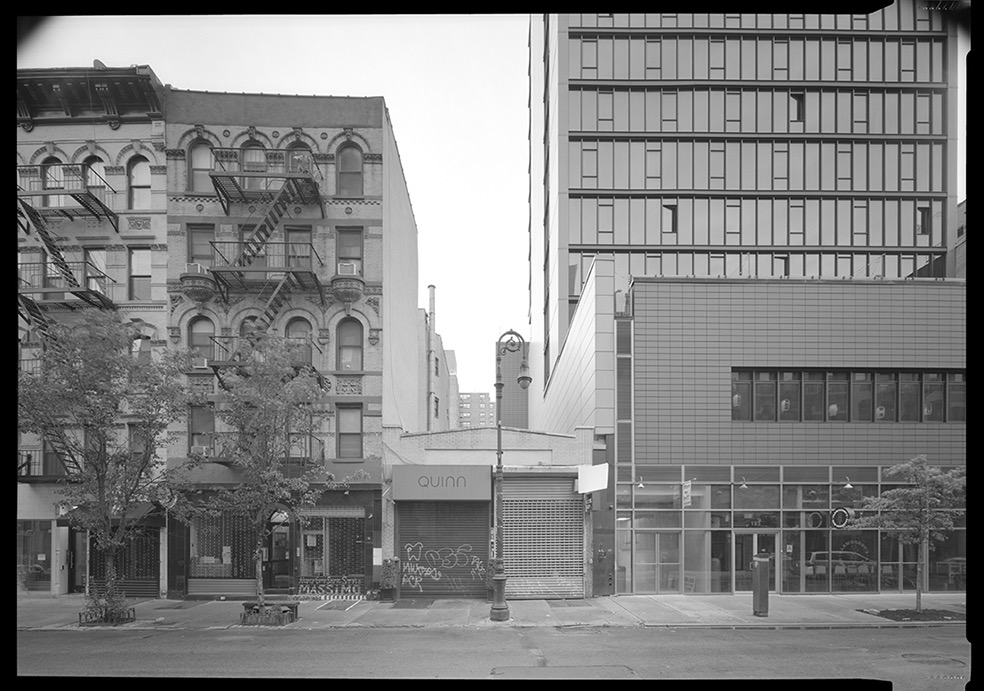 As a twenty five-year resident of the East Village, I have witnessed these changes. And as a longtime architectural and environmental photographer, I am compelled to document them. Among downtown's new starchitect-designed towers and the ubiquitous six-story tenements that have long characterized my once working-class community, there exist increasingly rare specimens: buildings of a single story. In a part of the city that's never been chic or sleek, these low-riders blended in with their tenement neighbors, but now stand as outliers—oddballs even. They no longer "fit" their surroundings.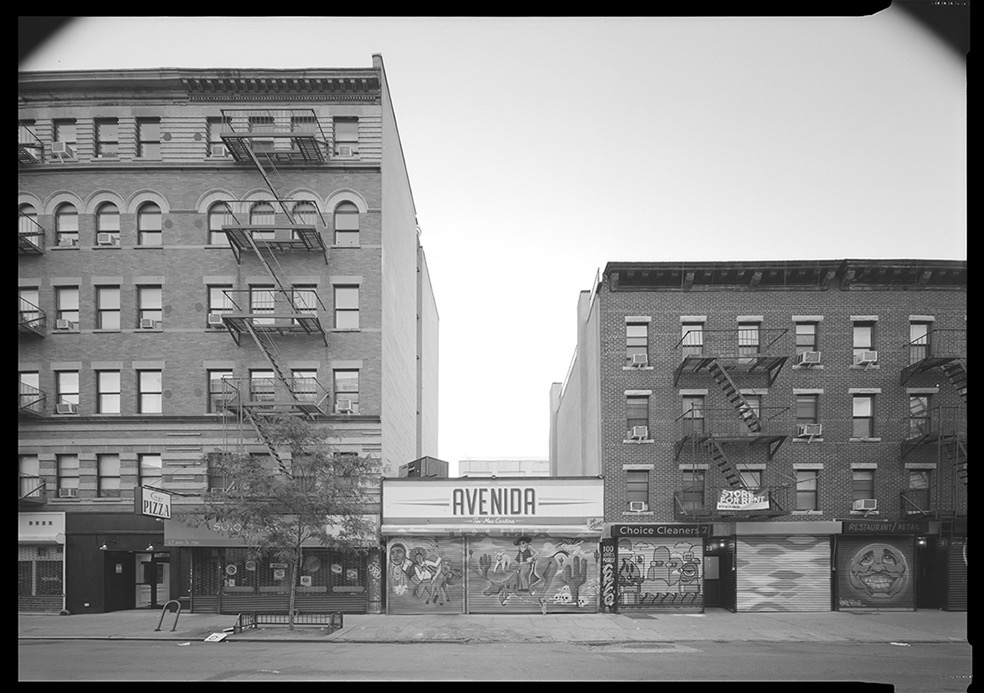 Of particular interest to me, and in many ways this project's point of germination, is the negative space these single-story buildings create. They open the street to the sky, providing a vista that can be enjoyed by all of us. With air rights, sunshine, and city views so valuable, and with the polarization of wealth having a direct impact on the area's demographics, how much longer can these squat buildings stand?
The purpose of this project is to create a series of photographs that document every remaining single-story building in Manhattan's Lower East Side neighborhoods, bounded by Broadway to the west, the FDR Drive to the east, 14th Street to the north, and Canal Street to the south. The photographs are made without people to allow the focus of the work to remain on the buildings and their surroundings. They are black-and-white images to emphasize the forms and negative space.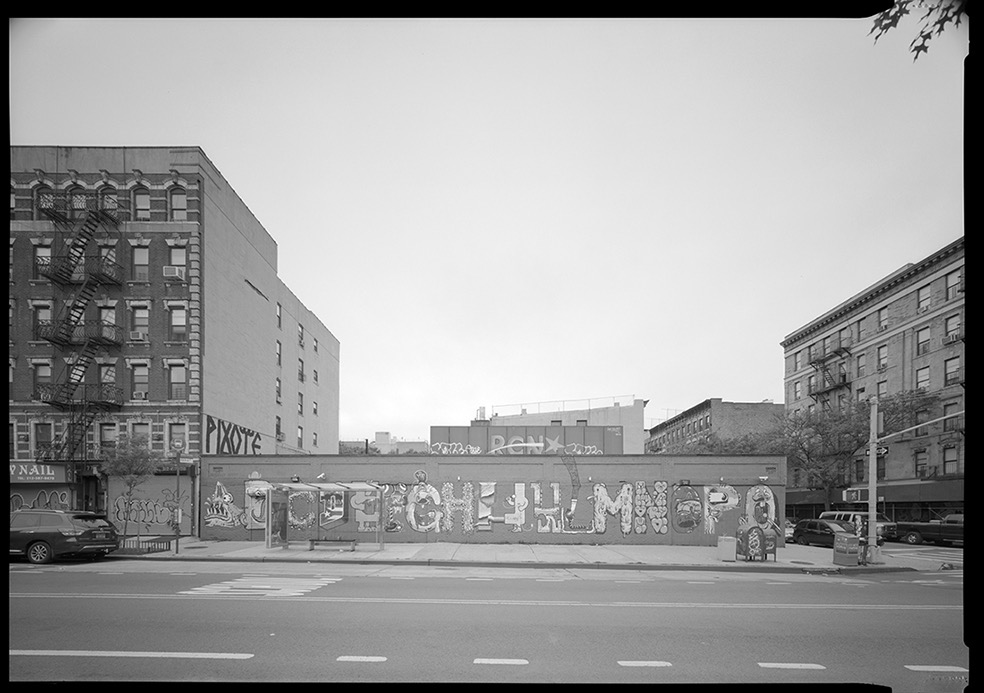 I am recording each of these single-story buildings in this transitional time before they are replaced and forgotten, their corresponding negative spaces filled in. It is my intention this series will become a historical document, that it will be collected and published in book form.
I am employing traditional analogue photographic processes: black-and-white, silver-halide-coated sheet film shot with a 5" x 7" view camera. The negatives produced will be printed at both contact size (5" x 7") and enlarged (16" x 20").  This method of shooting sheet film in a large-format camera is one I have used since I became a photographer.
Single Story is inspired by the work of August Sander, Bernd and Hilla Becher, Robert Adams, Lewis Baltz, Lynne Cohen, Joel Sternfeld, Ozu Yasujiro, and Wim Wenders.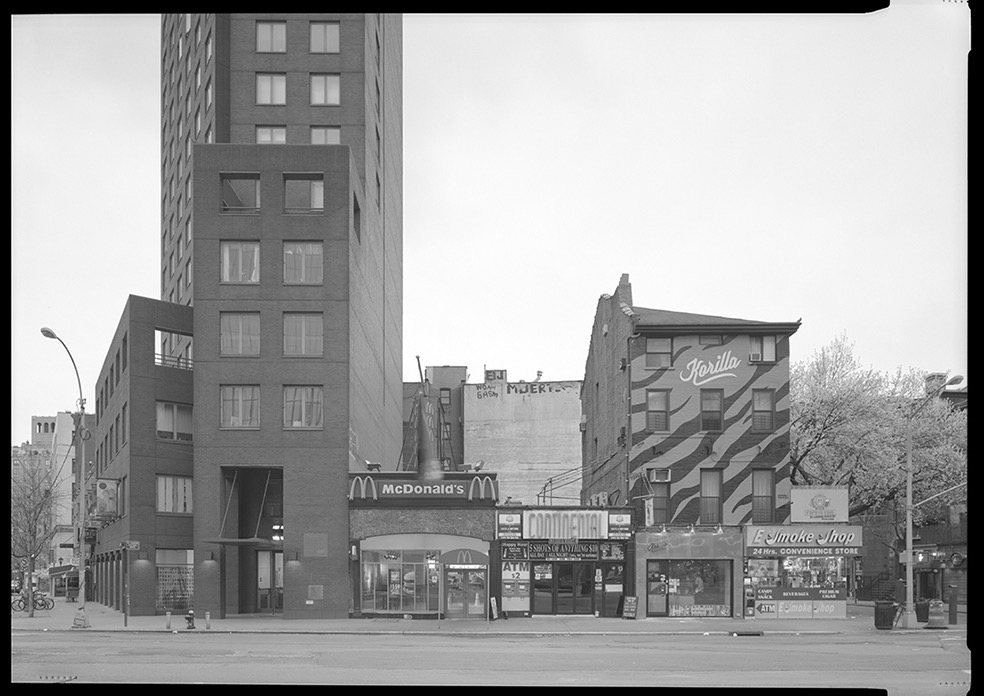 Adam Friedberg – architecture / environmental / portrait photographer based in NYC.
Website: adamfriedberg.com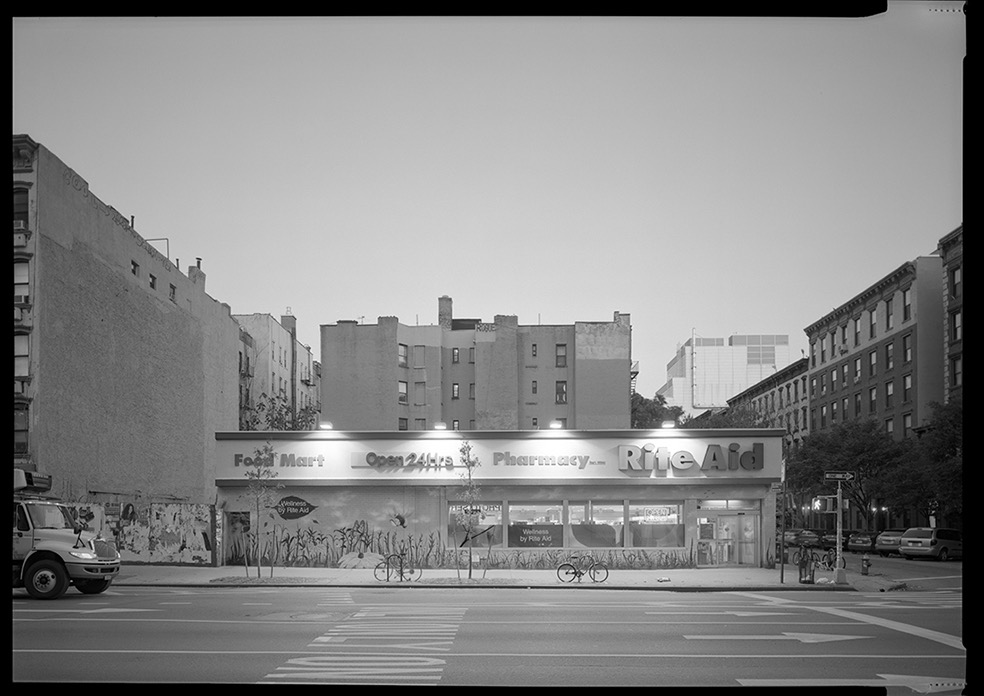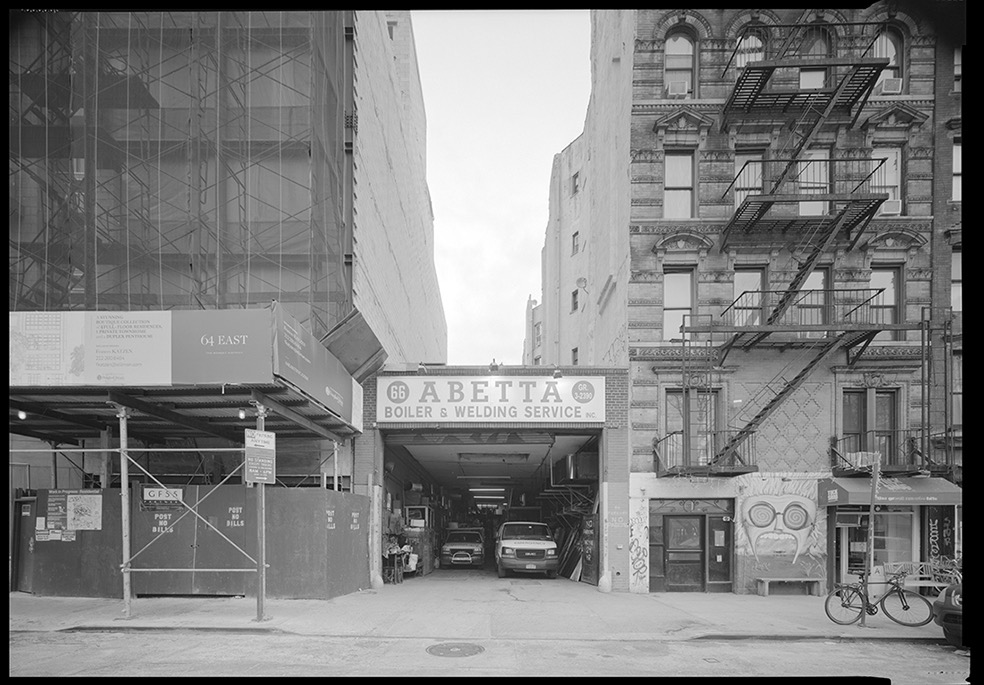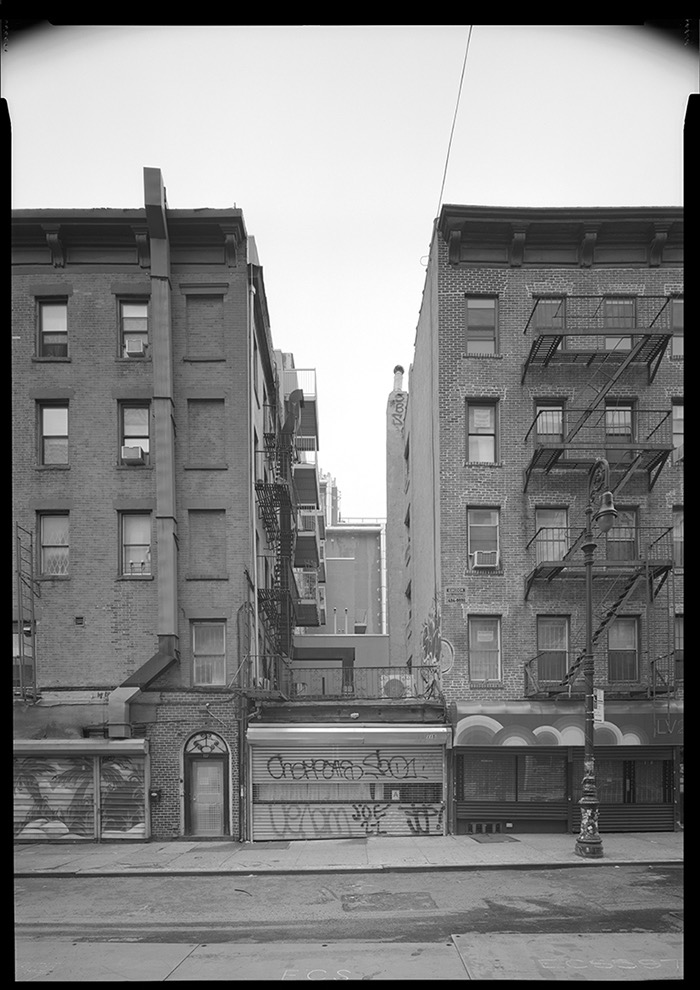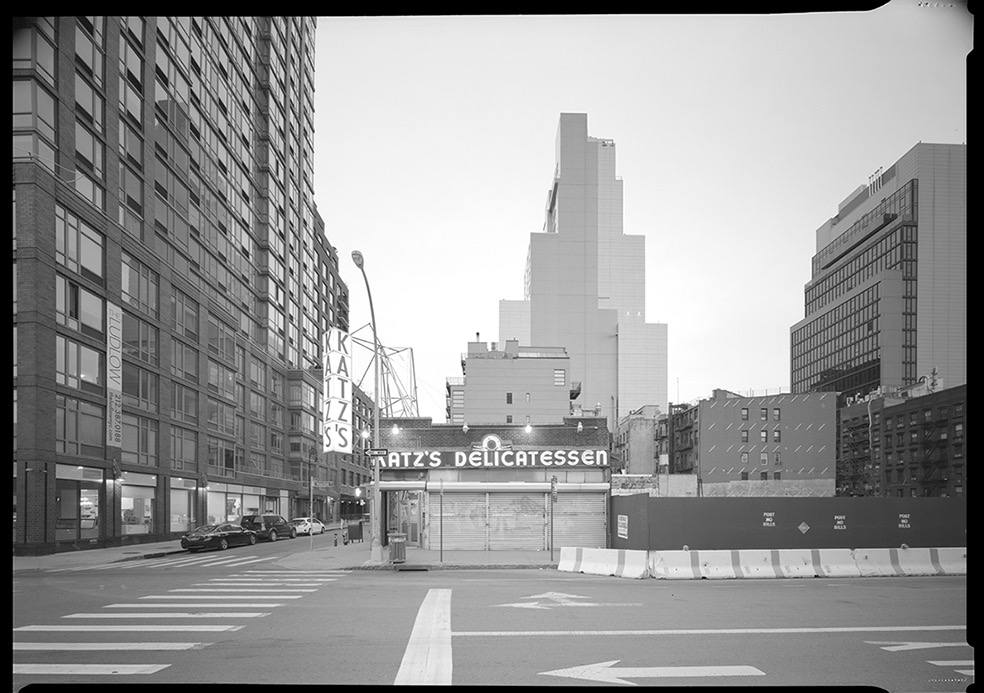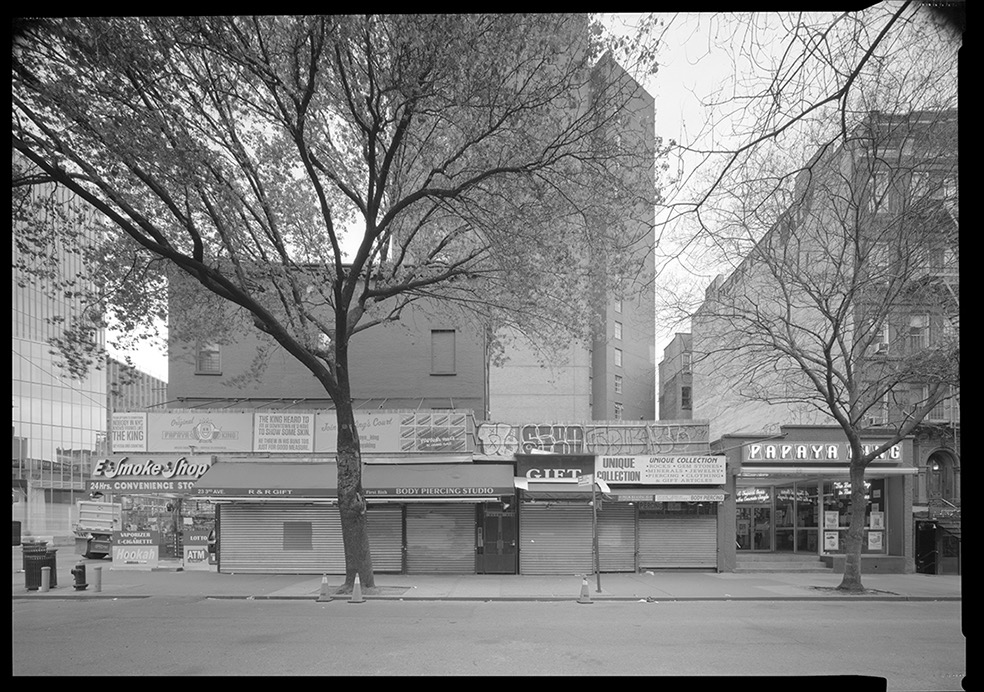 Comments
comments