Irezumi is any of several forms of traditional Japanese tattooing, along with certain modern forms derived from or inspired by these.
Tattooing for spiritual and decorative purposes in Japan is thought to extend back to at least the Jōmon or paleolithic period (approximately 10,000 BC). Some scholars have suggested that the distinctive cord-marked patterns observed on the faces and bodies of figures dated to that period represent tattoos, but this claim is by no means unanimously accepted. There are similarities, however, between such markings and the tattoo traditions observed in other contemporaneous cultures.
In the following Yayoi period (c. 300 BC–300 AD) tattoo designs were observed and remarked upon by Chinese visitors. Such designs were thought to have spiritual significance as well as functioning as a status symbol. Starting in the Kofun period (300–600 AD) tattoos began to assume negative connotations. Instead of being used for ritual or status purposes, tattooed marks began to be placed on criminals as a punishment.
Until the Edo period (1600–1868 AD), the role of tattoos in Japanese society fluctuated. Tattooed marks were still used as punishment, but minor fads for decorative tattoos, some featuring designs that would be completed only when lovers' hands were joined, also came and went. It was in the Edo period however, that Japanese decorative tattooing began to develop into the advanced art form it is known as today.
The impetus for the development of the art were the development of the art of woodblock printing and the release of the popular Chinese novel Suikoden, a tale of rebel courage and manly bravery illustrated with lavish woodblock prints showing men in heroic scenes, their bodies decorated with dragons and other mythical beasts, flowers, ferocious tigers[2] and religious images. The novel was an immediate success, and demand for the type of tattoos seen in its illustrations was simultaneous.
Woodblock artists began tattooing. They used many of the same tools for imprinting designs in human flesh as they did to create their woodblock prints, including chisels, gouges and, most importantly, unique ink known as Nara ink, or Nara black, the ink that famously turns blue-green under the skin. There is academic debate over who wore these elaborate tattoos. Some scholars say that it was the lower classes who wore—and flaunted—such tattoos. Others claim that wealthy merchants, barred by law from flaunting their wealth, wore expensive irezumi under their clothes. It is known for certain that irezumi became associated with firemen, dashing figures of bravery and roguish sex-appeal, who wore them as a form of spiritual protection.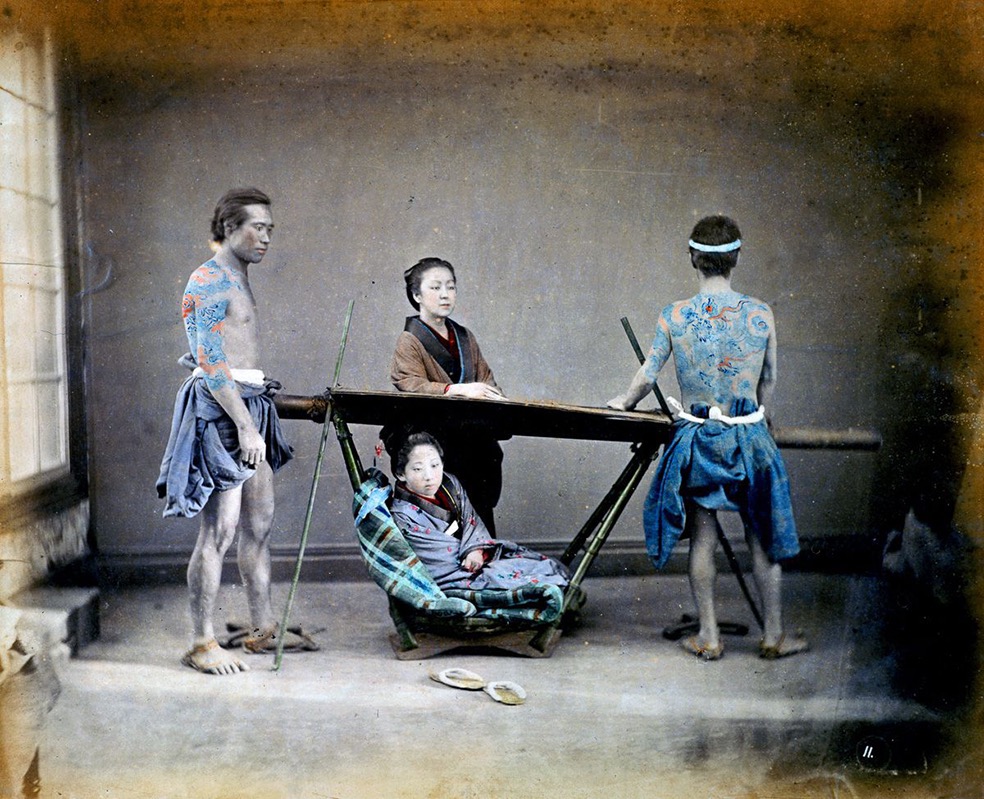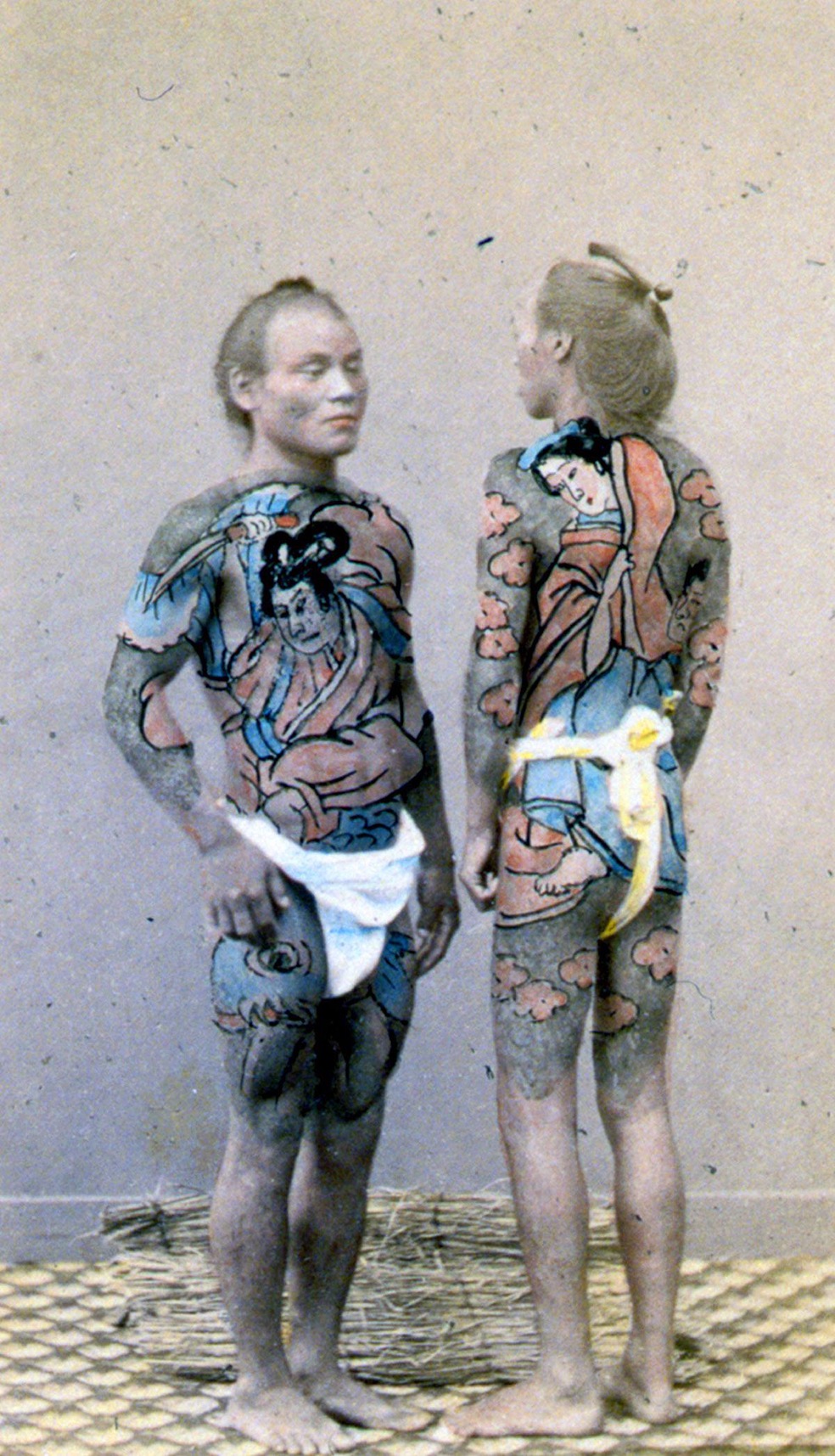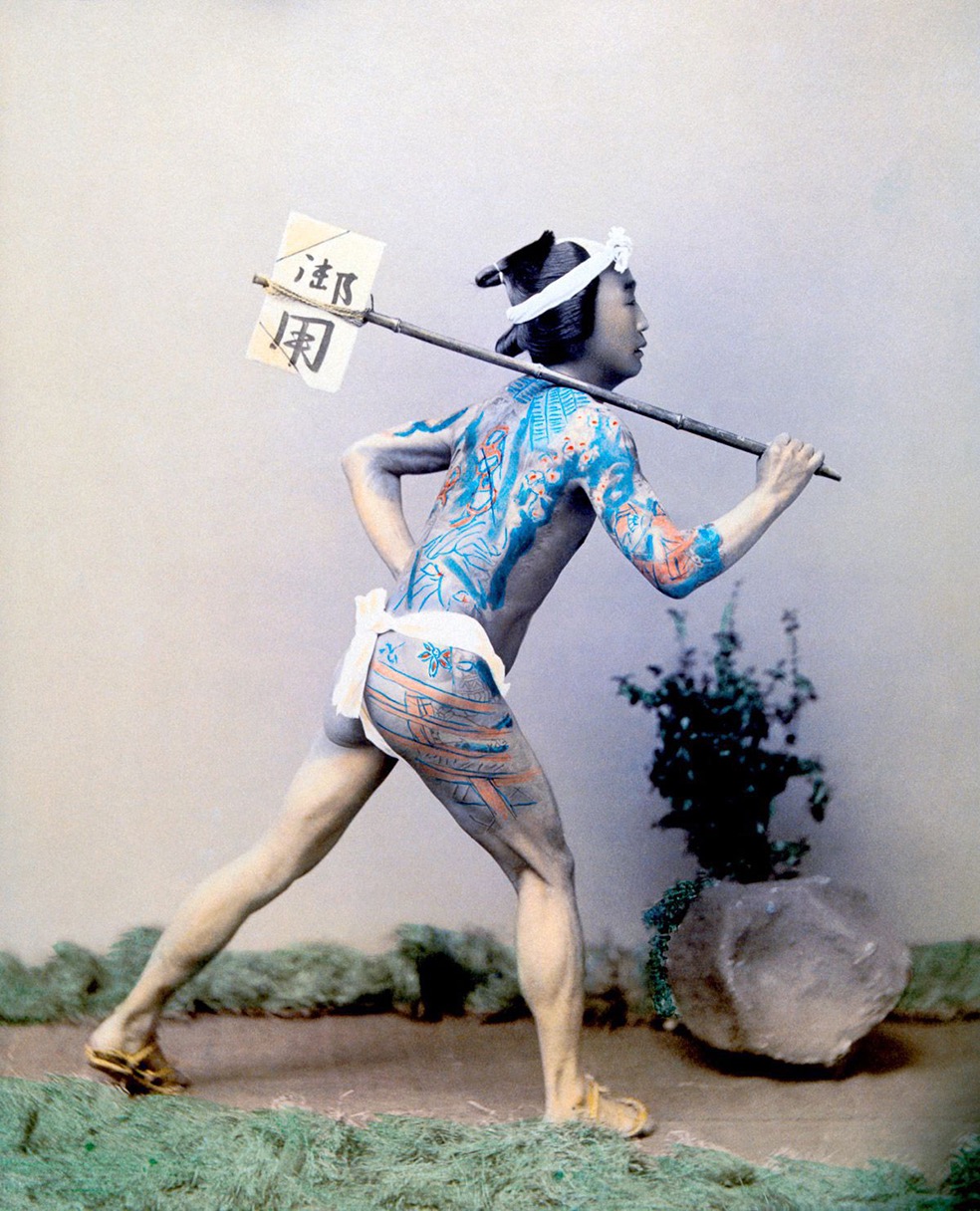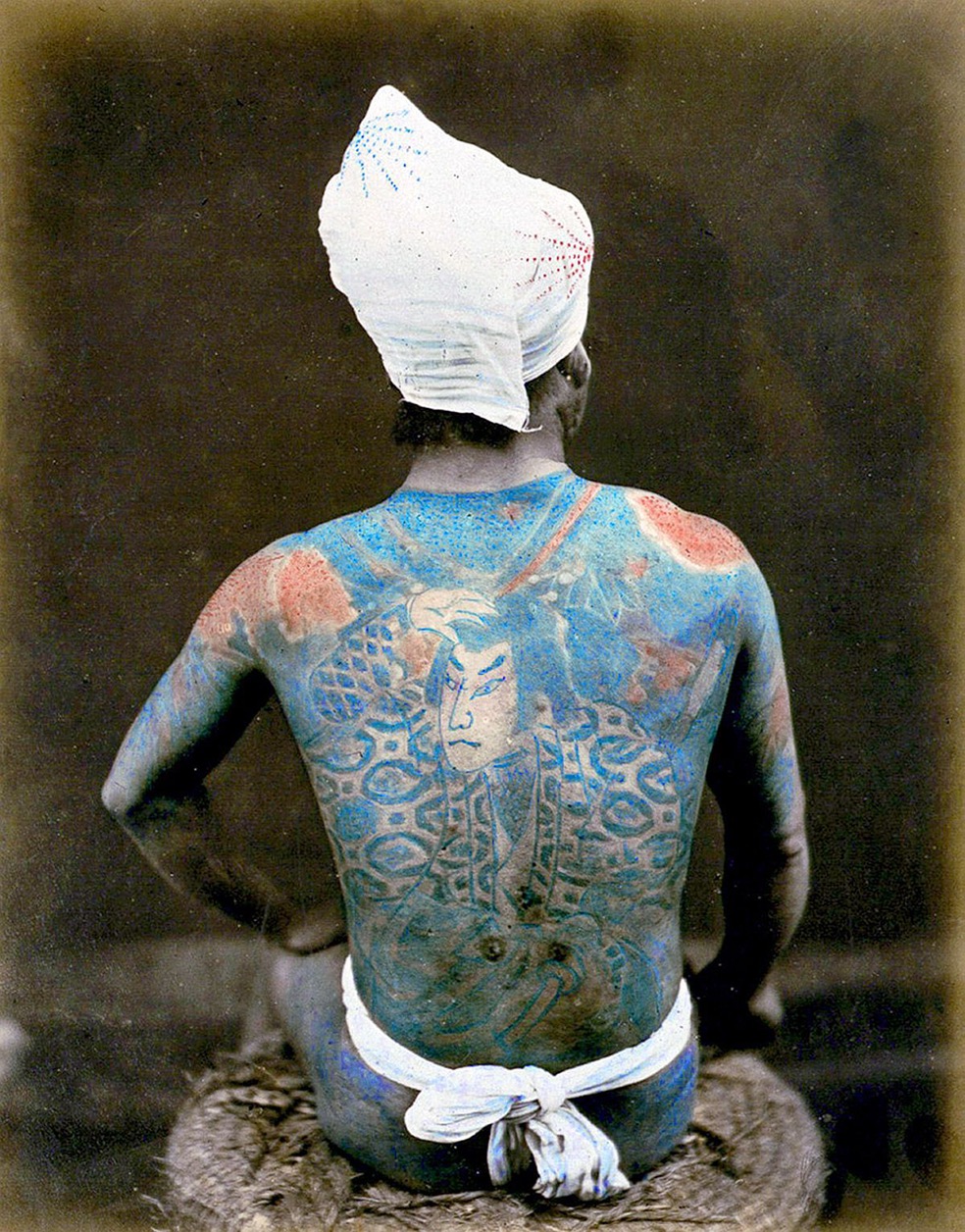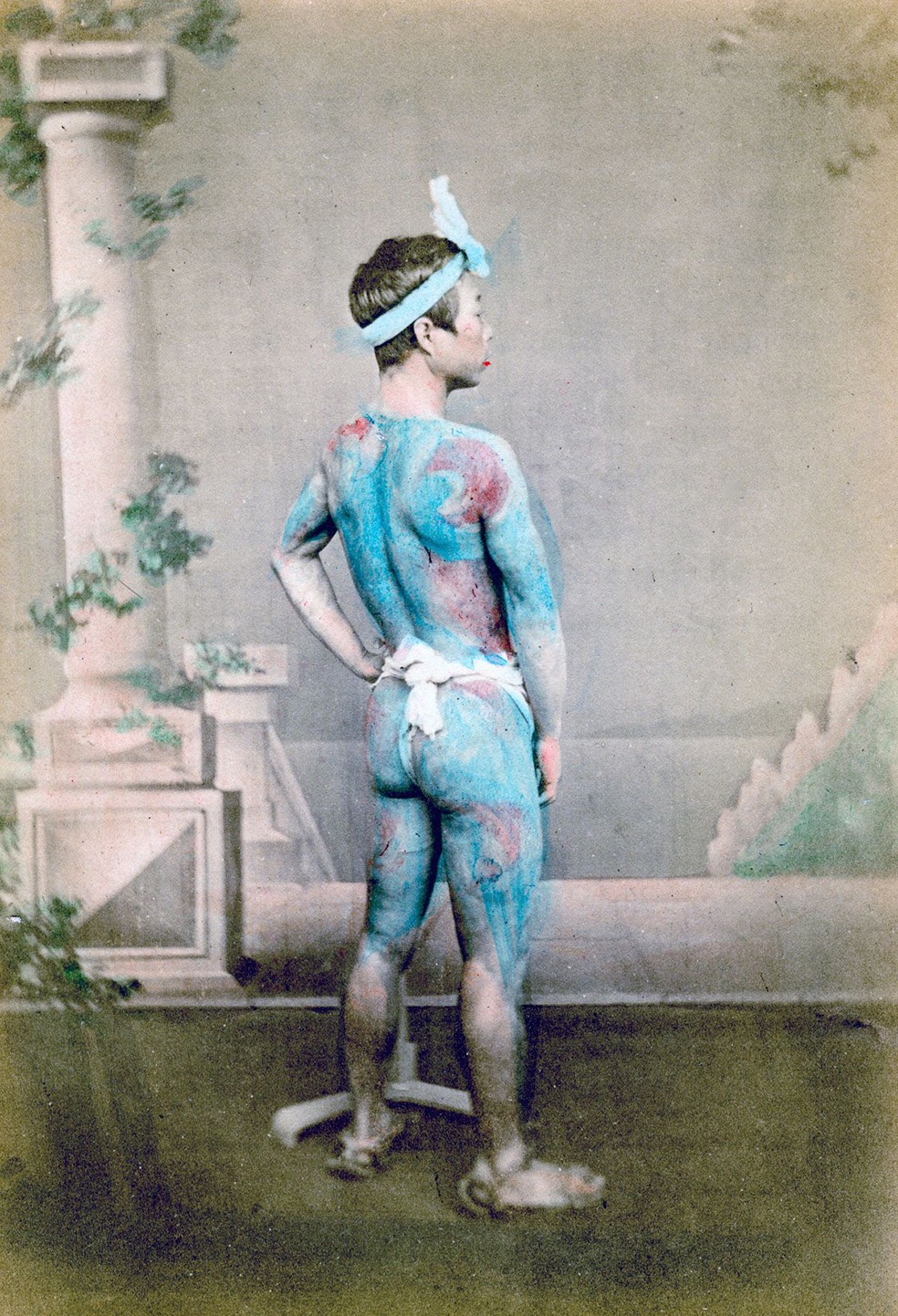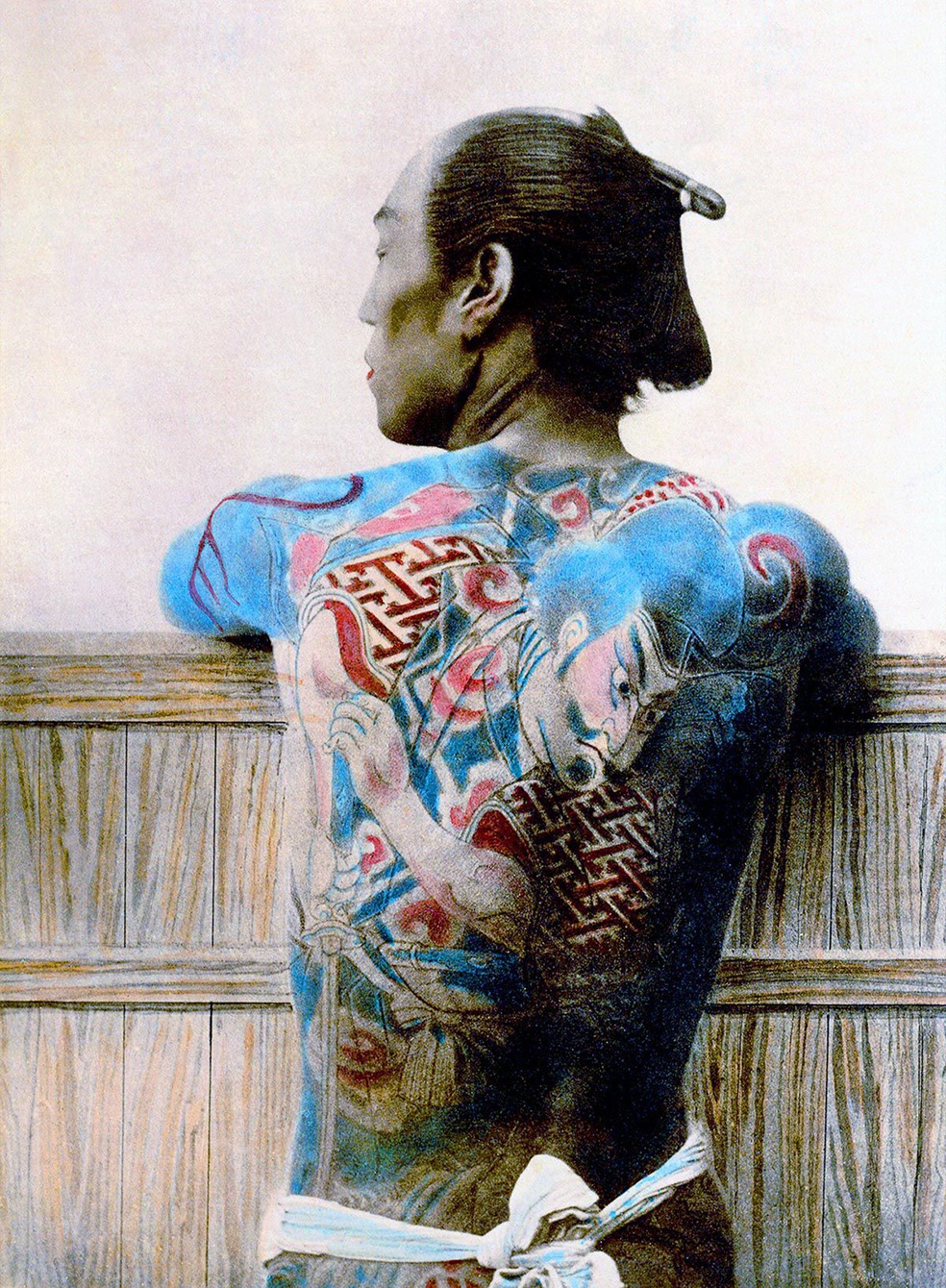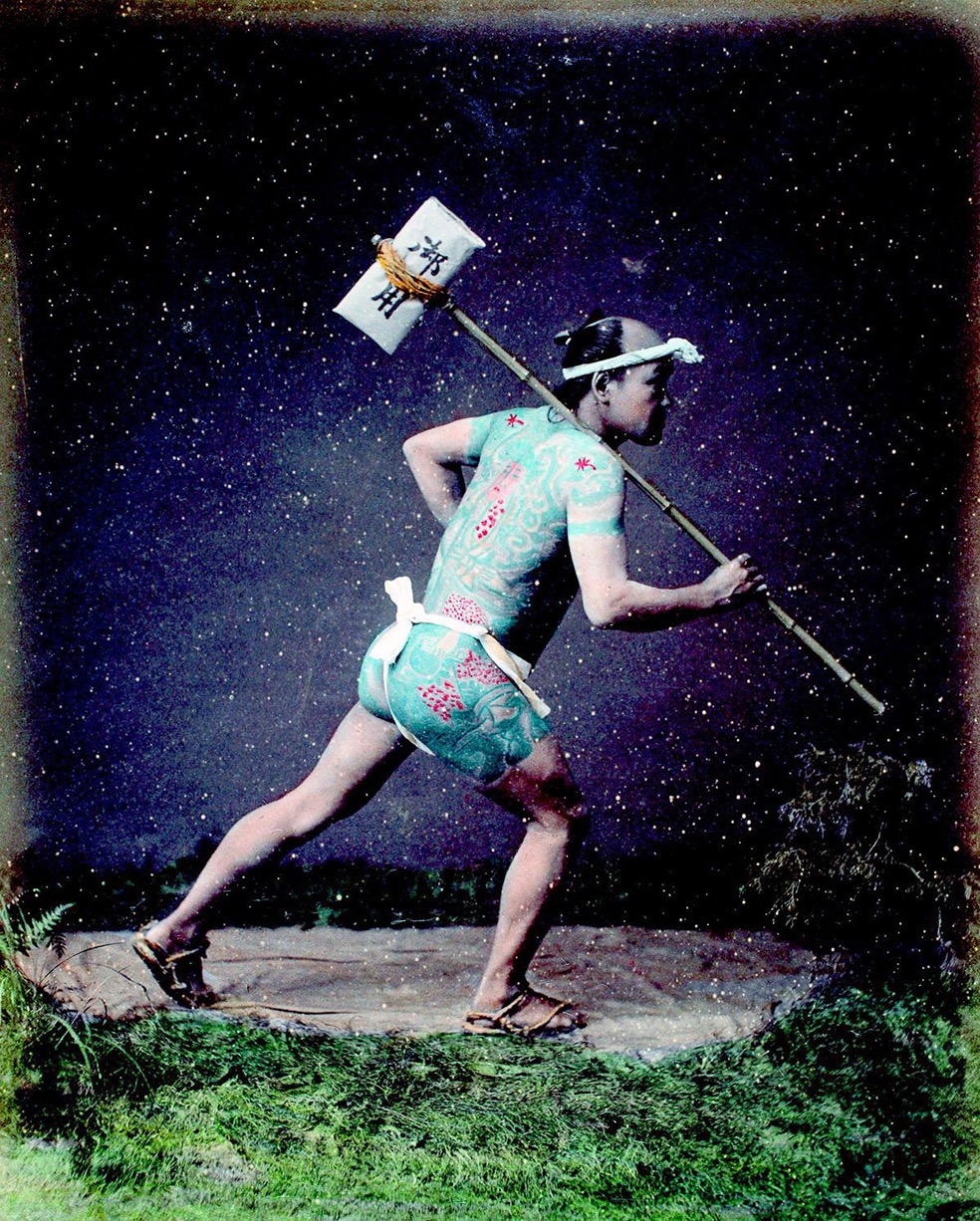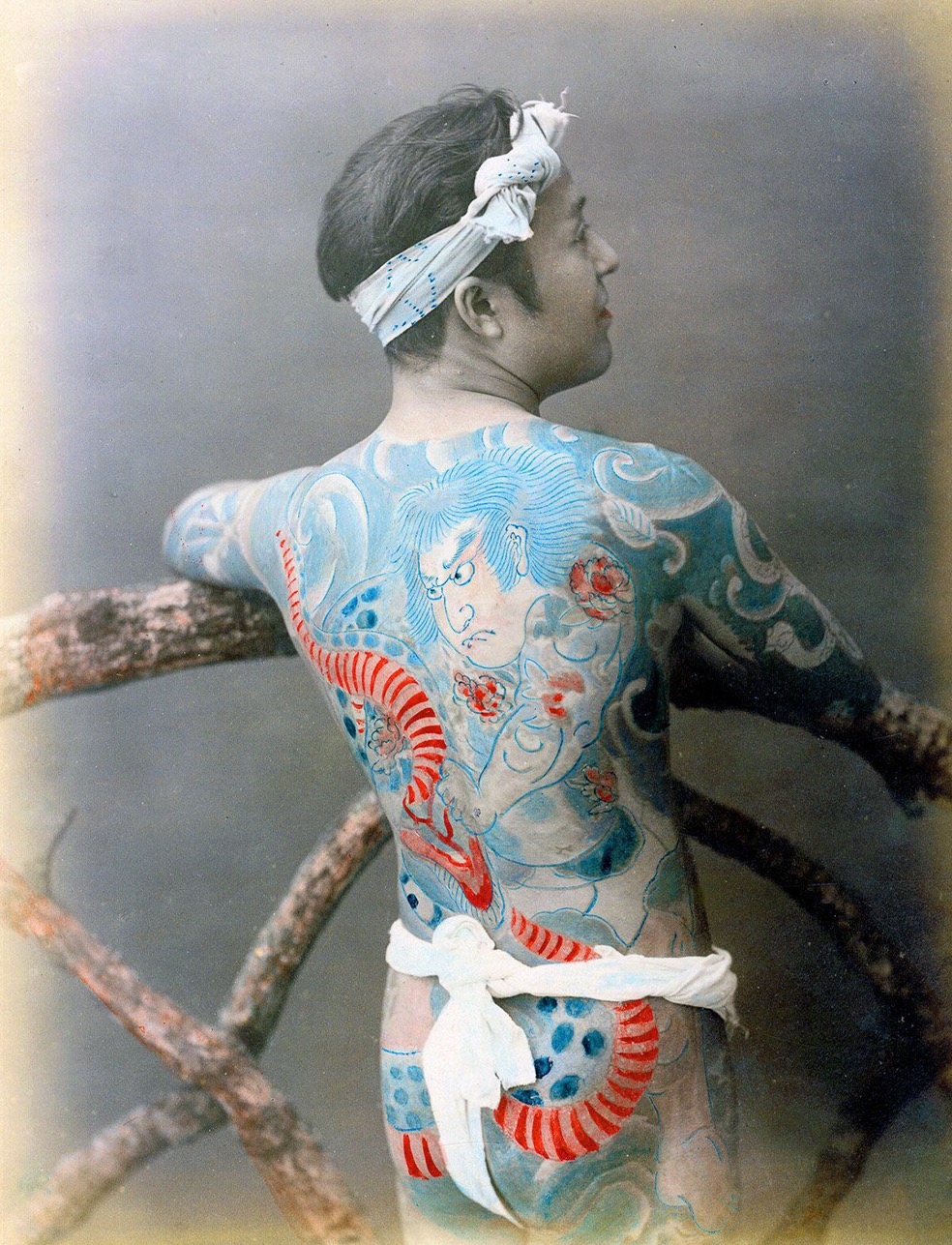 Comments
comments