In my experience in the practice of contemporary photography, it is fundamentally related to traditional skills, computer technology and notions of painting, which communicate new ways of seeing and thinking. The photographic project focuses on the re-thinking of 'cinematographic' picture in terms of the sceneries of Eastern and Western paintings, associated with my previous Chinese ink painting; it presents the ideas between realism and surrealism.
My practice and methodology in photography deals with multiple-perspective compositions of figures and landscapes that raise a number of surreal issues as well as dramatic boundaries in the theatrical space. As kind of 'wonderlands', I combine the visual styles of narrative and non-narrative that straddle the modernity of painting and photography. The thought is extended to the large-scale virtual scenery, which involves cinematic structure – a visual interaction between dream (psychological space) and reality (physical dimension).
I have used digital applications to create montages of different individual images, manipulating and blending them into what appears as a single unified photograph. The photographic images re-invent modern imaginative scenes; utilizing hi-res captured images (figures, houses, trees and so on) from multiple-perspective landscapes, and took over several months to shoot hundred pictures in order to achieve a seamless montage that gives the dream-like illusion of capturing a dramatic moment in time. These works are produced by Giclee fine art printing on the archival fine art papers, thereby allowing the viewer to perceive them as pictorial photograph.
In an artistic practice spanning nearly 30 years, Vinci Weng's current digital practice of photography is realised on a large scale in Giclee fine art print, in which this notion is expressed using the multiple-perspective compositions of figures and landscapes derived from his early Chinese ink painting. The idea raises a number of surreal issues as well as dramatic boundaries in the theatrical space. As kind of 'wonderlands', he combines the visual styles of narrative and non-narrative that straddle the modernity of Eastern and Western paintings and photography, into a body of work using digital montage, manipulation and cinematography.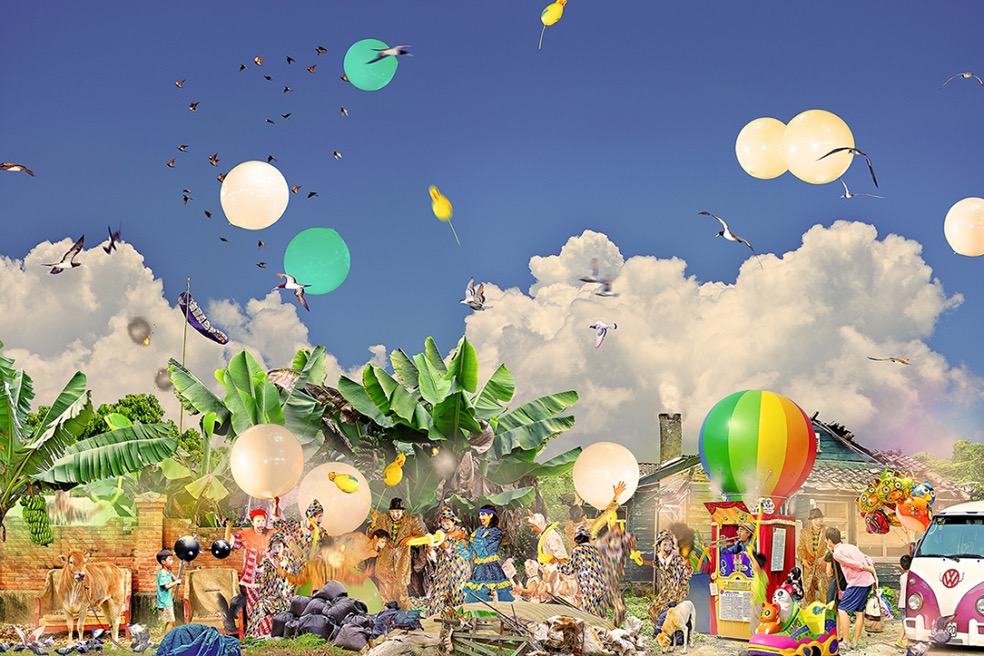 Vinci Weng – from 2012 through to present, Weng has been awarded with several notable prizes including the Silver Award (fine art: photomanipulation) of International Photographer of the Year 2015 – Photography Awards (London, UK), the 3rd Prize Winner (photo-manipulation) in the 1st Fine Art Photography Awards 2015 (London, UK), the Winner (creative flair) in Better Photography – Photograph of the Year Award 2014 (NSW, Australia), Special Jury Prize – Kaohsiung Awards 2014 (Kaohsiung Museum of Fine Arts, Taiwan), Jury Award of Merit (experimental) in the International Fine Art Photography Competition (The Grand Prix de la Découverte, Paris, France) 2012, Honorable Mention (special digitally-enhanced) of the IPA (International Photography Awards) 2013~2015, Finalist of the 156th RPS (Royal Photographic Society) International Print Competition and Exhibitions, the Lumen Prize (International Award for Digital Fine Art, UK) Finalist with being one of the fifteen artists selected to be auctioned by Christie's (London, UK), and his work will be published in the book Best of Photography 2014 by Photographer's Forum magazine (California, USA), and the Runner-Up (digital fine arts / professional category) for an International Competition of Creative Quarterly 29: The Journal of Art & Design (New York, USA). His digital still images were selected to participate the International Festival of Electronic Art 404 (Rosario, Argentina) in 2009. Weng's work has been widely exhibited and collected throughout Taiwan (e.g. National Taiwan Museum of Fine Arts, and ArtBank for the Ministry of Culture) and international venues. As one of the short-listed artists of the Lumen Prize Exhibition, his work started travelling the world in January 2013, appearing in top galleries and venues in London, Shanghai and Hong Kong etc. Weng is also one of the finalists for the 158th RPS International Print Exhibition at The Old Truman Brewery, London in October 2015, as part of the Photomonth International Photography Festival in East London. It will then tour the UK, at venues including the Royal Albert Hall in London.
Weng received a Professional Doctorate from the School of Arts & Digital Industries in the University of East London (UK) in 2004. He is currently an Assistant Professor of Photography and Media Art at Chinese Culture University in Taipei. Vinci Weng was born in Taiwan in 1970, and he currently lives and works in Taipei.
Website: vinciweng.com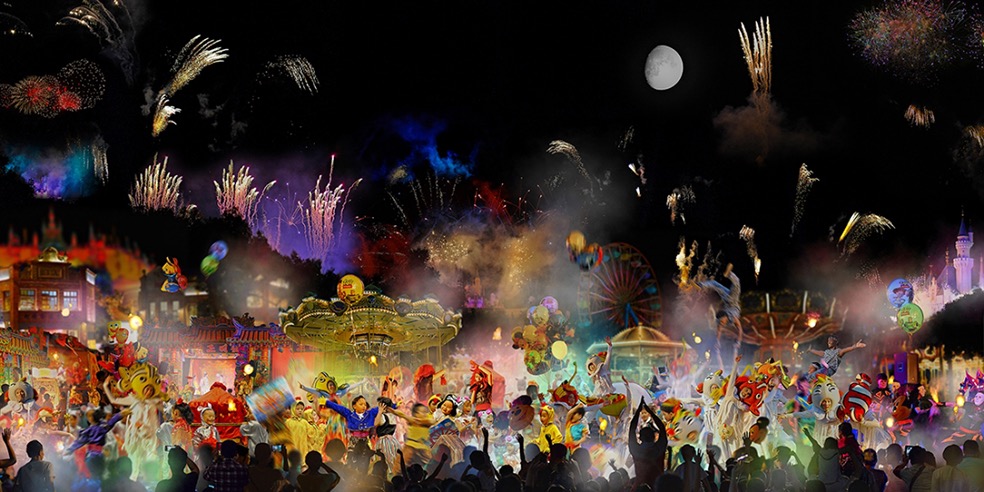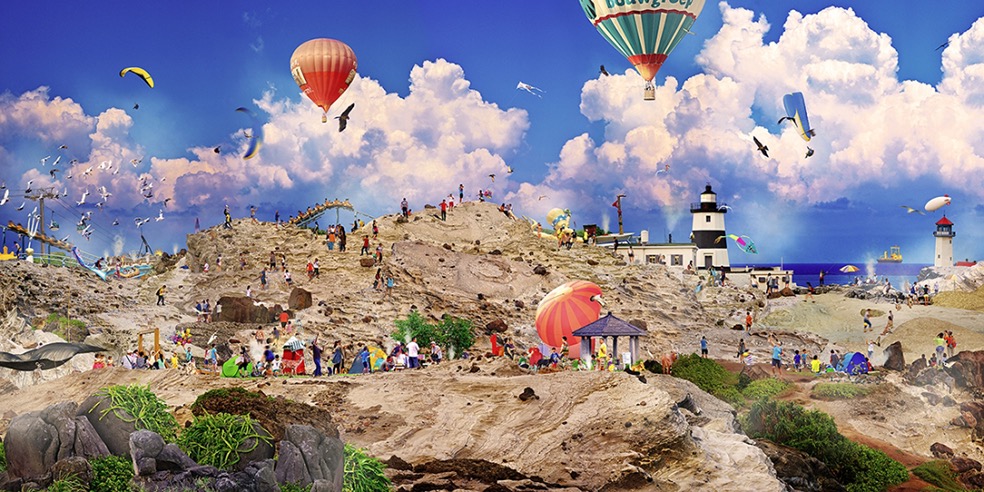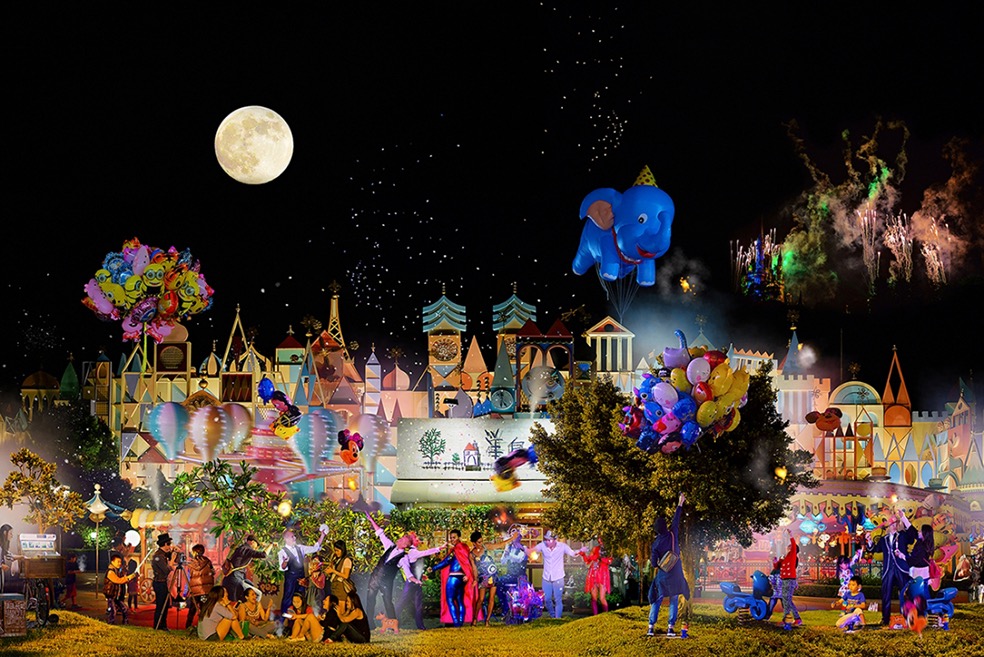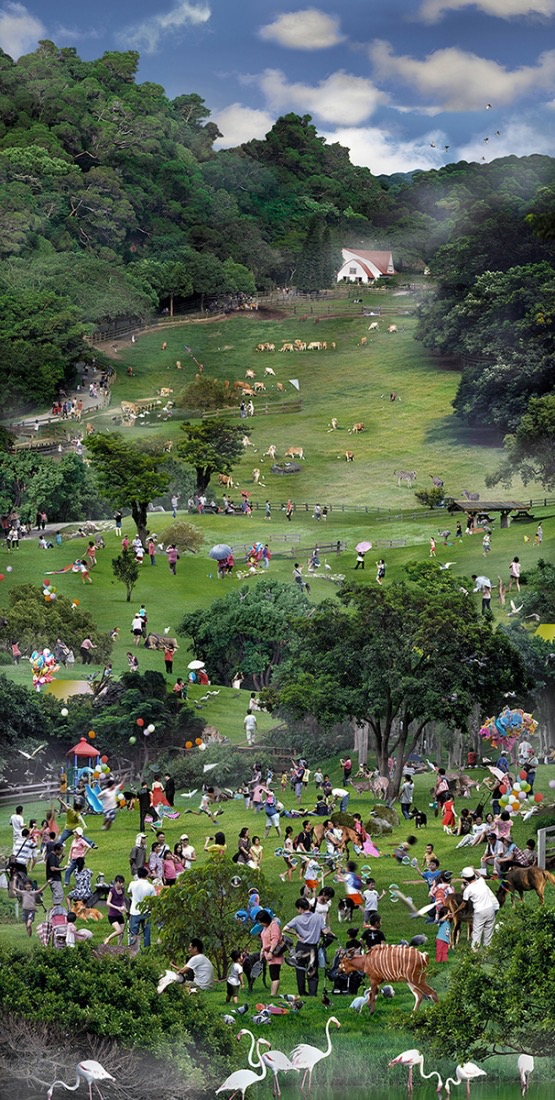 Comments
comments