Says Michela: Analysing the city of Bari, I focused my attention on the city planning and how it influences the contemporary lifestyle of its inhabitants. Starting from the Libertà neighbourhood, I searched for the city in all its complexity. Nowadays, the XIXth Century origin of its structure contributes to the stratigraphy of the urban landscape. The union of each block creates a grid structure, organizing the space in a neat and clear way; meanwhile the railway delimits the southern part of the neighbourhood. Proceeding along the rail-road axis, I noticed that this structure creates a connection bringing together the metropolitan city and the original city, still very alive and present.
Over time, stuctures and visions of Bari were initiated, even though they were not initially planned, leading to the creation of a landscape which became a link between different eras. Emblematic is the area leading up to the cemetery that, lying just outside the XIXth Century city walls, finds a link by bonding with the modern Adriatico bridge. The spaces and architectural objects that I captured represent the most functional part of the city: it's the image that integrates the living.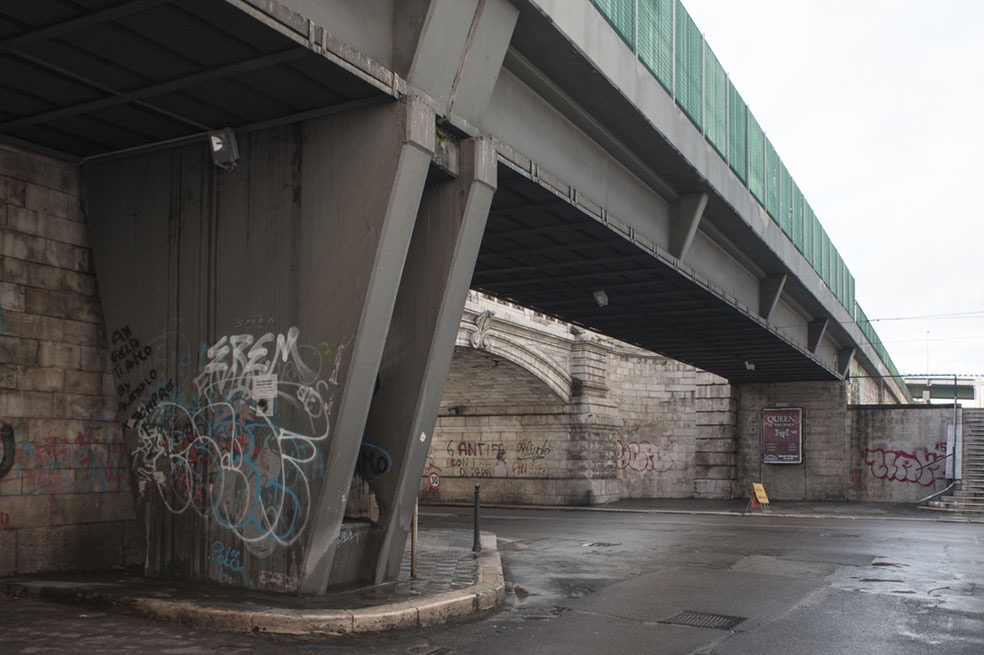 Michela Ronco – born near Turin in 1989, she attends the Primo high school of arts, where she becomes profoundly fond of sculpture. In 2014 she graduated in Architecture at the Turin Politecnico, with a thesis consisting of photographic documentation of the Ionic coast landscape in the Calabria region. She then completed the Master Course in contemporary image provided by the Fondazione Fotografia Modena, academic years 2015/2017. She is interested in capturing urban landscapes, using an architectural language to discuss contemporary themes such as migrations, inhabiting spaces or the stiffness of architectural design.
Website: michelaronco.it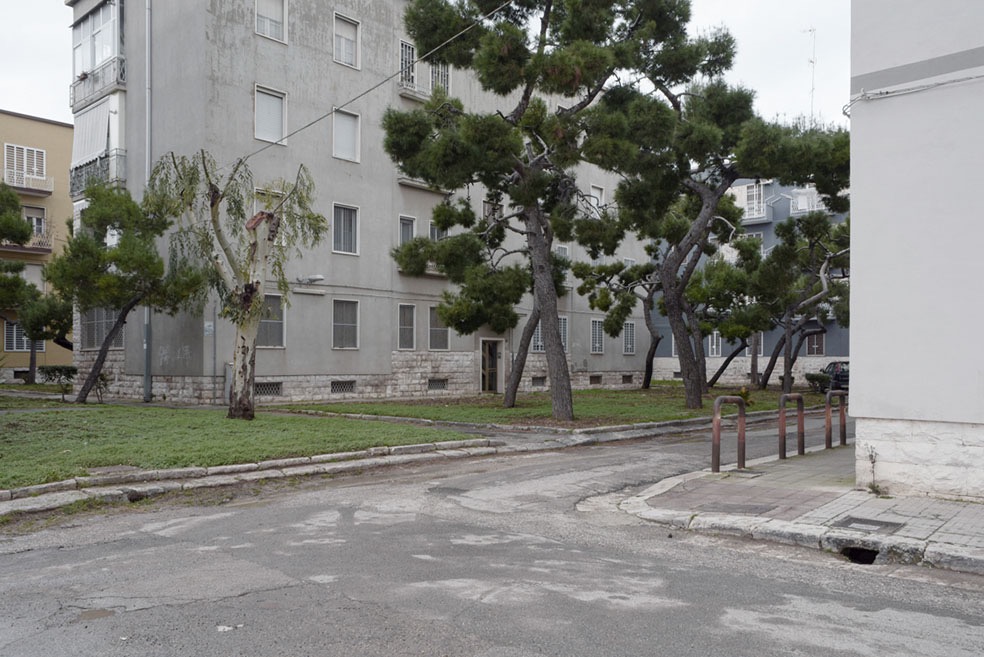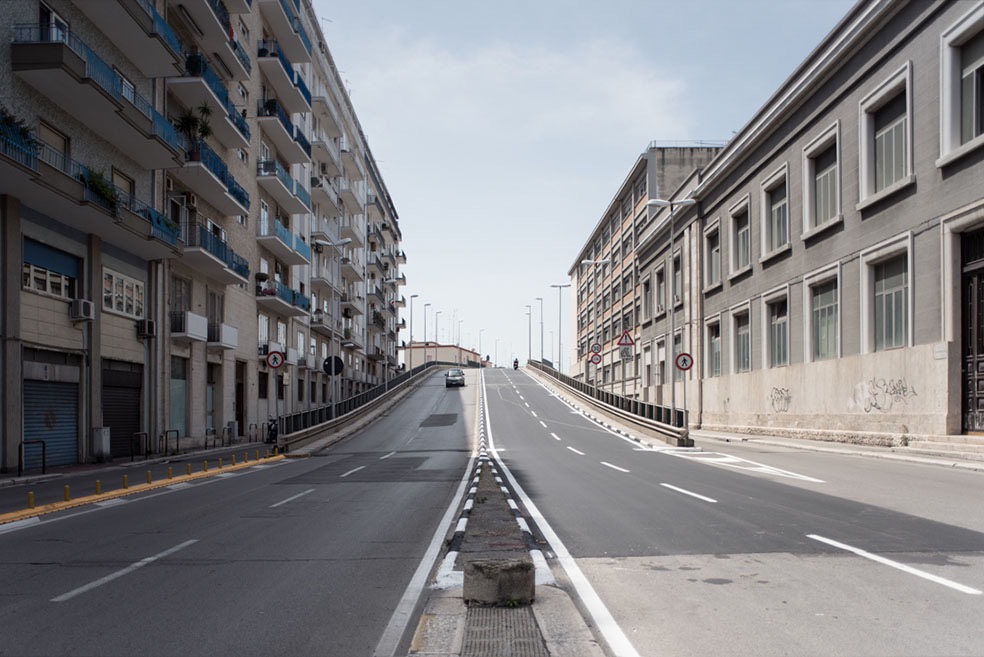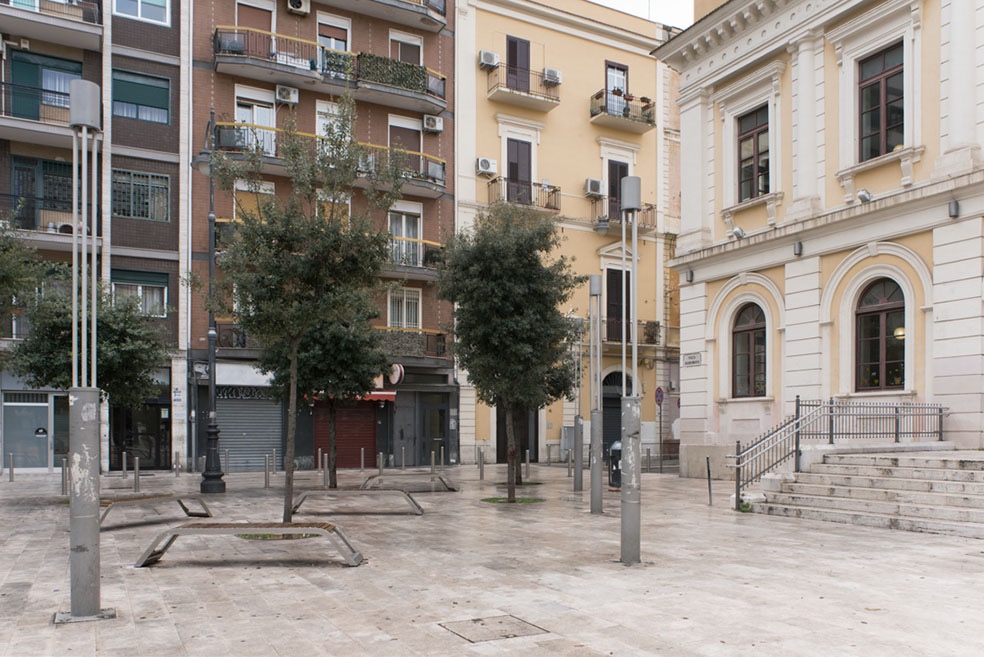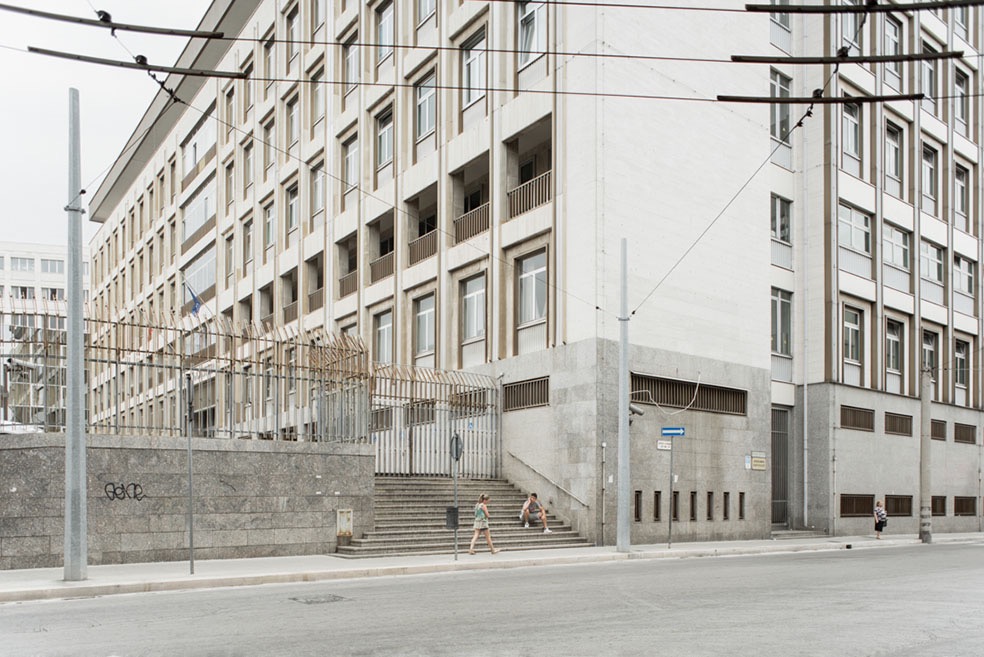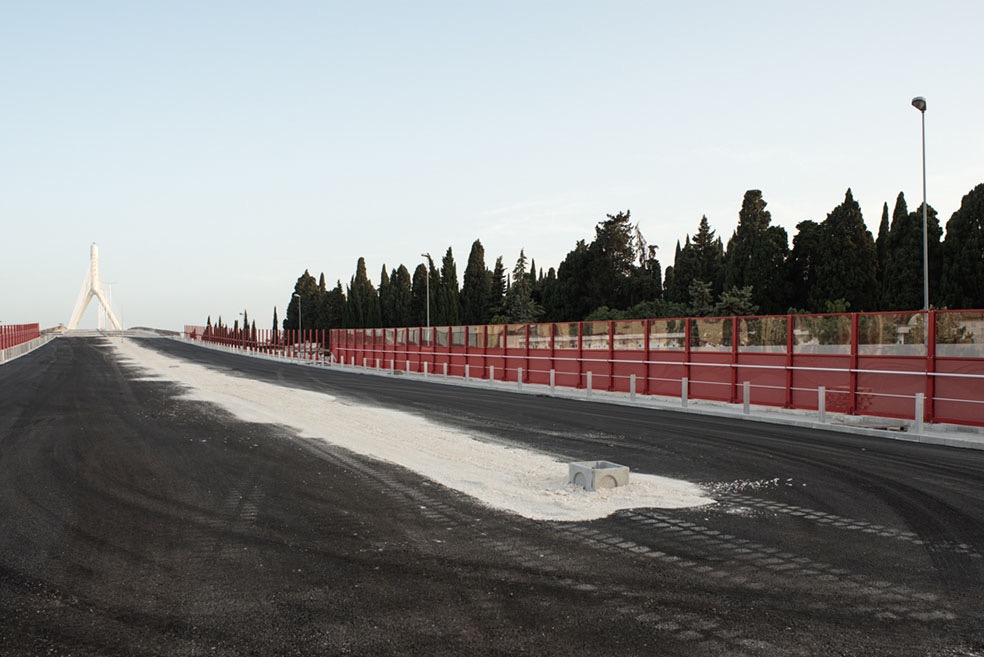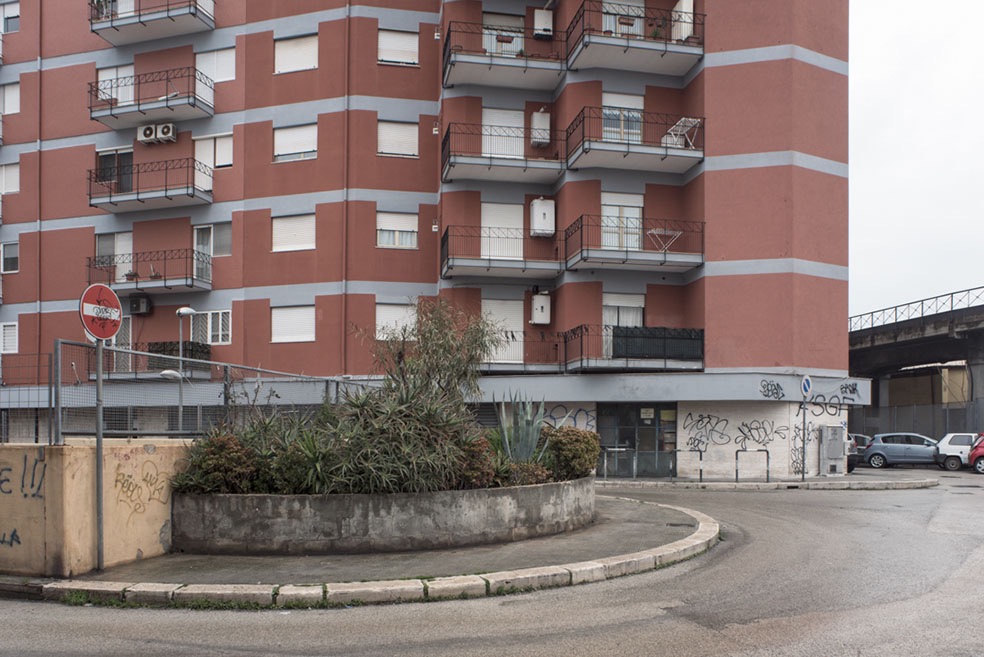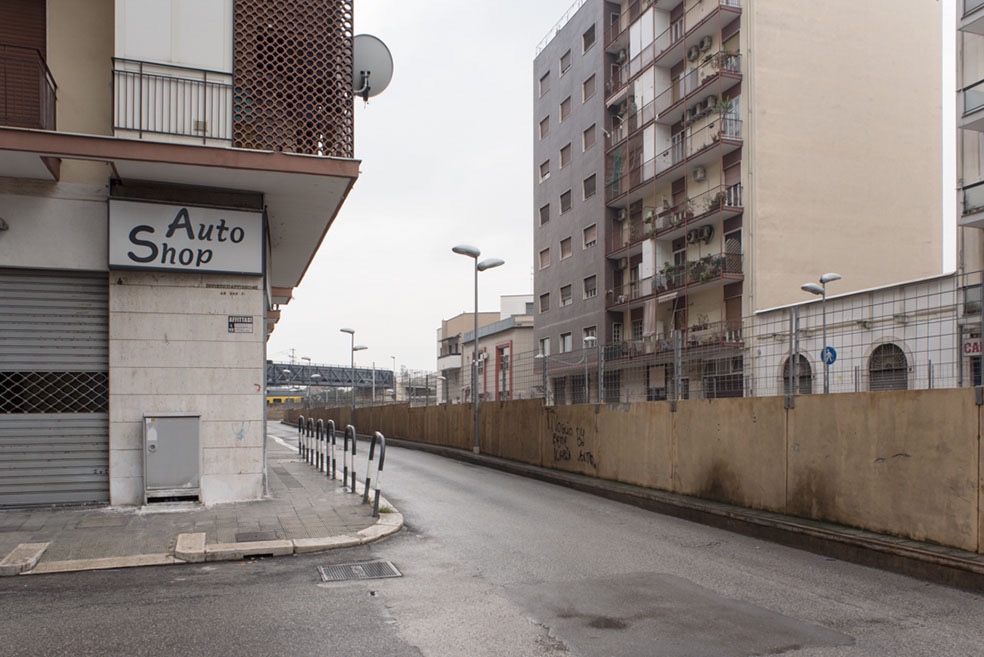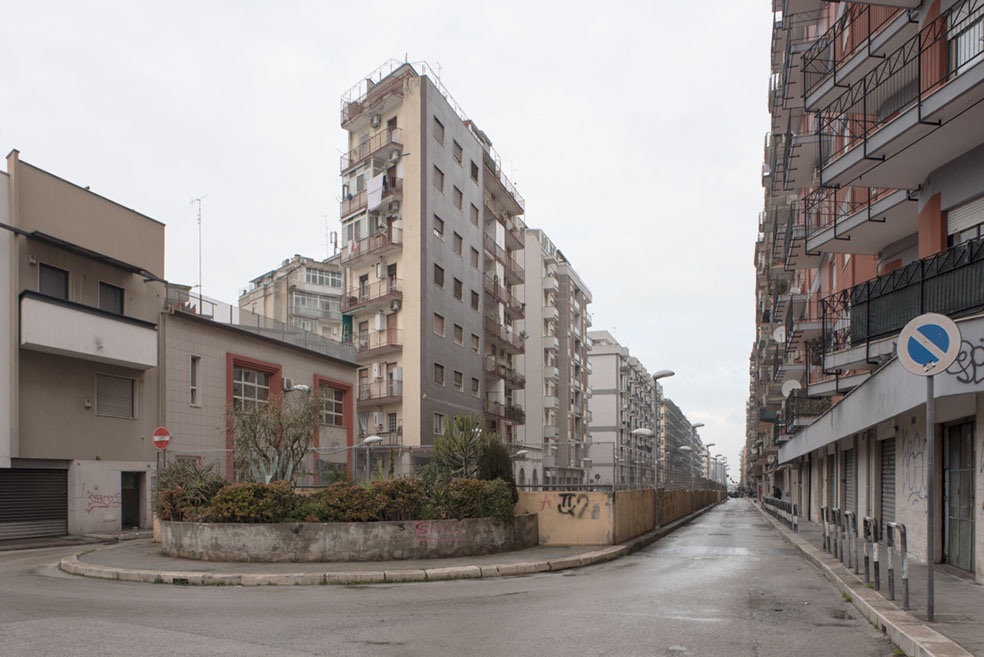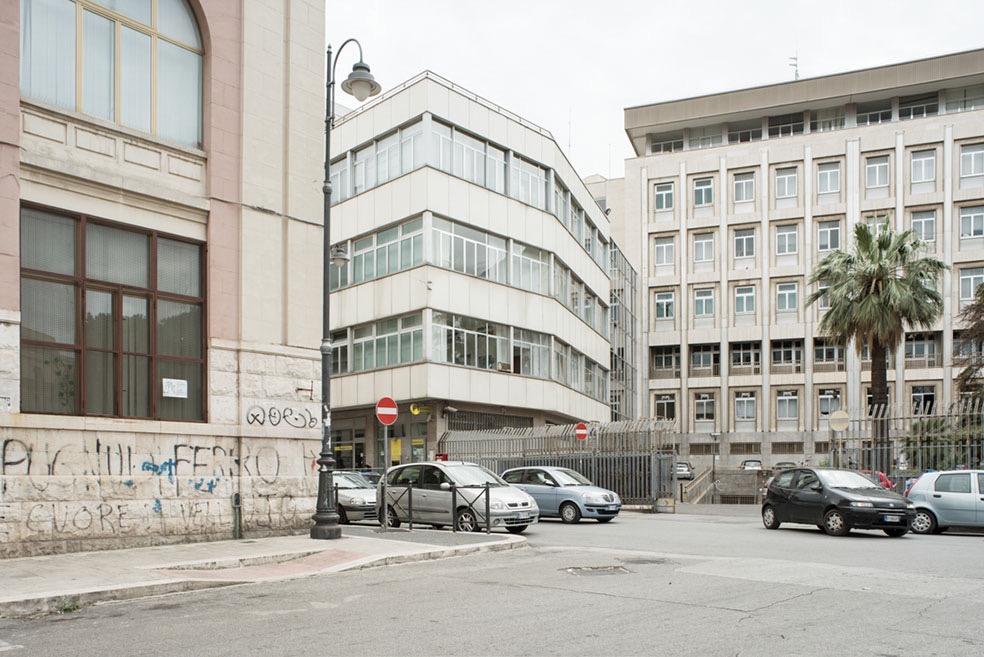 Comments
comments