Damián Ucieda Cortés was born in 1980 in A Coruña, Spain. In 2004 he completed his studies in Ilustration from Escola Massana from Barcelona. He graduated with a BA Hons degree in Photography from Edinburgh College of Art in 2007. His work has been exhibited internationally in institutions such as Moscow Museum of Modern Art, National Portrait Gallery London, Royal Scottish Academy, Museo Patio Herreriano of Valladolid, Cidade da Cultura of Santiago de Compostela amongst others. He received the Injuve Grant 2008 and has been selected in prizes organised by Fundación Aena, Auditorio de Galicia, MAC, Nikon and Purificación García.  His work is part of the public collections of Ministerio de Cultura, Ayuntamiento de A Coruña, Colección Arte Contemporáneo, Fundación Aena, Fundación Luis Seoane and Fundación María José Jove.
Website: damianucieda.com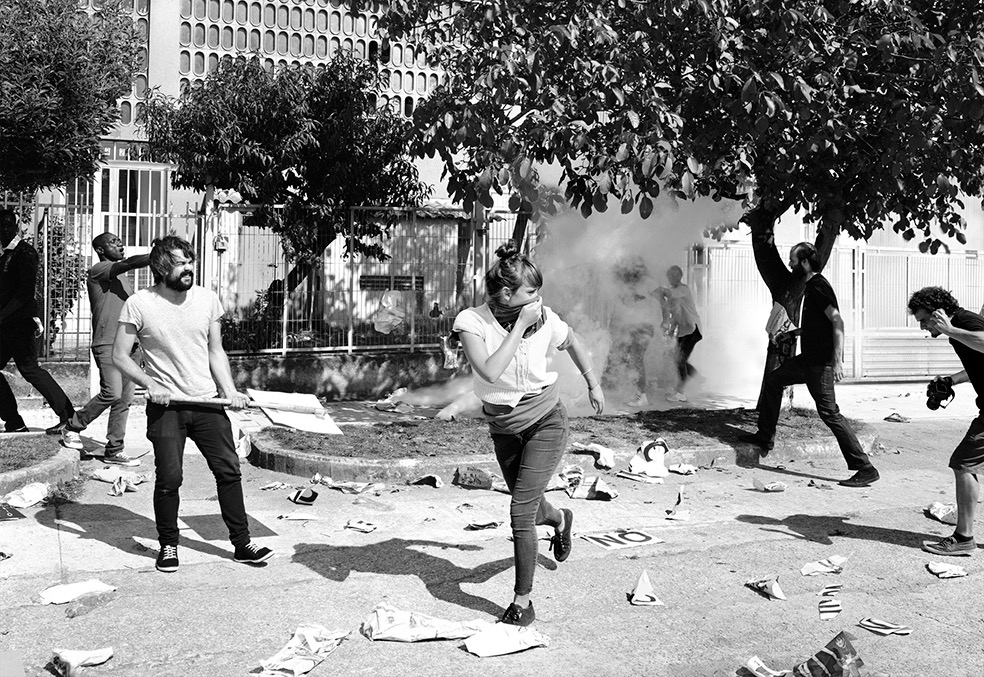 How did you get interested in photography? Do you have an educational artistic background?
The first contact I had with the art world was through films. During my adolescence I watched a lot of films and that was what I was interested in studying.  I decided to go to Escola Massana in Barcelona as I liked the school's philosophy and I started to study illustration with the intention of preparing myself to study film at a later date. At this time my father gave me his 35mm camera, a minolta which I have kept and still use occasionally. I started taking a lot of photos, putting together photomontages and using them as a way to make up for the lack of drawing skills I had. In 2004 I left Barcelona and headed to Scotland with again the intention of studying film. However, my portfolio wasn't suitable to apply to the department of film and video at Edinburgh College of Art. So, as I already had some photographic work I decided to apply to the photography department with the idea of changing afterwards. Once I started, photography had me so hooked that I decided to stay in that department and complete the BA Hons degree.
My education at Escola Massana was heavily based on the procedure and of course my first contact with illustration is of significant value. I continue to use drawing as part of the process for many of my photos, for example I will often do a sketch, a study of the space or use it simply as a way to jot down my ideas. It helps when I come to compose an image and as a tool which outlines doubts that may arise when it comes to actually taking the photograph.
Where do you get your creative inspiration from? Is there any other artis or photographer who inspired your art?
My influences are varied, I'm inspired by a lot of things. When it comes to producing an image the trigger can be anything, from a conversation to a work of art or an image in the press. Of course, photography itself is a big influence, not only because I'm a photographer but also because of the number of images that we are surrounded by. I'm especially interested in the representation of reality.
Jeff Wall and Philip-Lorca diCora are two of the clearest examples, for their use of light and their way of photographing…The German School is also one of my obvious references as I'm interested in the idea of architecture as a symbol of the human being. That being said, I don't always do the same type of photography, I've got photos that can be read as more documentary, others that are more fictional and loads that I've taken while on trips, on the street and with friends, records of my life. I don't exclusively use the large format camera, although it's true that a big part of my exhibited work is produced with one of these cameras. But I do still continue to use 35mm and medium format.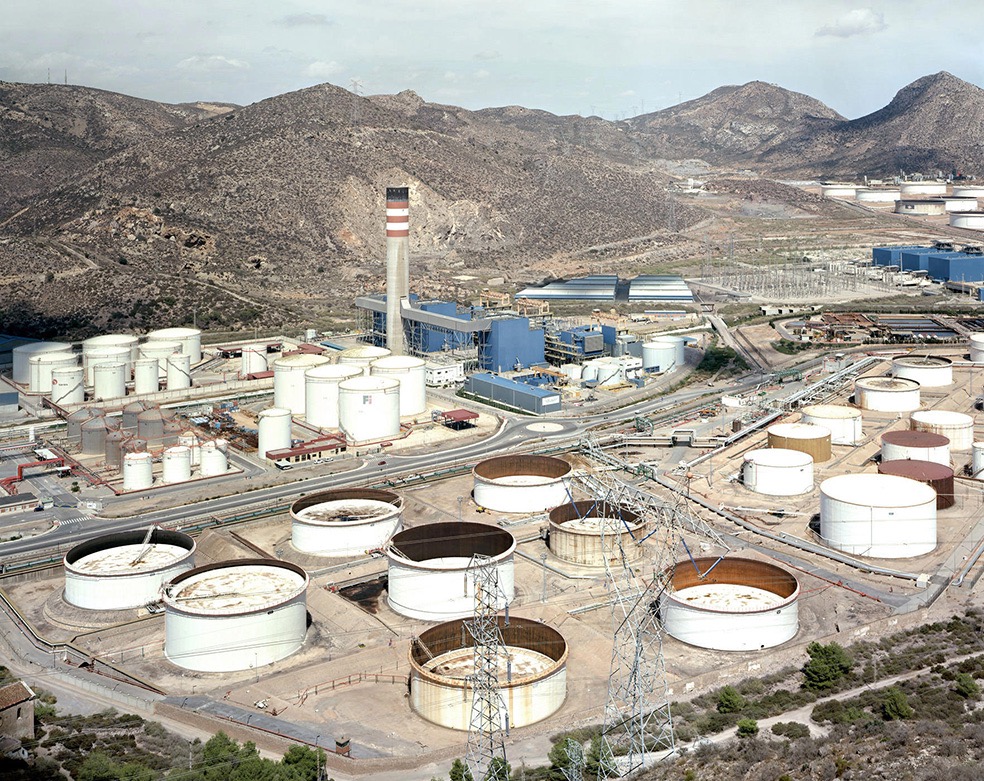 How much preparation do you put into taking a photograph or series of photographs? Do you have any preferences regarding cameras and format?
It depends. Each image is different. There isn't a standard procedure when it comes to creating. But as a general rule I study the image both conceptually and formally before taking it. I have to consider what I want to represent and how best to do it. I normally visit the locations multiple times, testing where the camera should be situated, the most appropriate light and where I should place the characters. And then afterwards back at my desk I usually study the movements of the characters through sketches.
I normally work with two cameras, a 5×4 and 10×8. These cameras require a clear way of working. They are very slow cameras, not only in setting them up but also when it comes to taking the shot, so a lot of the decisions are made before arriving at the location. It's true that having complete control is impossible and quite often something unforeseen will happen, which can often improve the preconceived idea or simply make it worse. But in general I don't allow a lot of margin for improvisation because the camera requires a level of precision which doesn't give you much room to move around.
Can you talk a bit about your approach to the work? What did you want your images to capture?
I've always been interested in art which talks about events taking place within society or a reality which art talks about in a formal way. My intention is to represent the current climate in which I'm living, the human condition and our environment. Creating a story which I'm experience and see. Explain what I filter out from our generation as an individual and try to explain it though images. This I do through staged photographs as well as spontaneous ones. It's important for me to emphasise that I don't work in photographic series. All of my images are conceived with their own individual identity. When I making them it's important for me that the image is able to transmit or represent its own story. That being said, its true that when I see the images together in an exhibition space they do relate to each other. Images that were originally conceived to represent an idea on their own, when placed next to another, start to find connections with this new image and it can change or amplify the concept for the viewer.
Where is your photography going? What are you currently working on and do you have any photographic plans for future?
My last few photographic works have helped me to better define what I want to create with photography. Although I give an individual charter to each image, my intention is that all of my work can be seen as one piece and I believe the exhibit space is the best way to be able to appreciate this. An image from 5 years ago maintains a relationship with a more recent one. I've accepted that I don't have to produce constantly in a world inundated with images. This allows me to dedicate more time to one piece. In a world in which more importance is given to immediacy and the here and now, working in this way is almost a statement.
What are your three favourite photography books?
Hmm…I'm not very keen on these lists that are so trendy at the moment so I think I'll just keep that to myself. What I will say is that one of the images that has had the biggest impact on me is "Exhausted Renegade Elephant, Woodland, Washington" by Joel Sternfeld.
What do you do besides photography?
Profession wise, nothing else, I'm dedicated exclusively to photography and the rest of the time I have free just to live.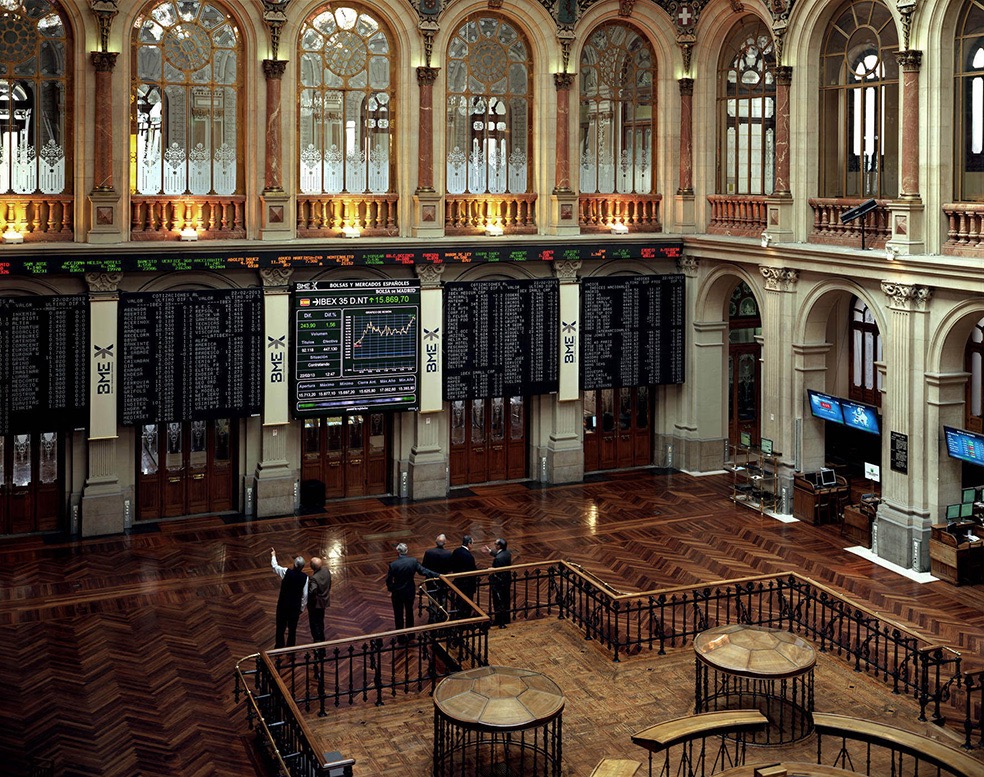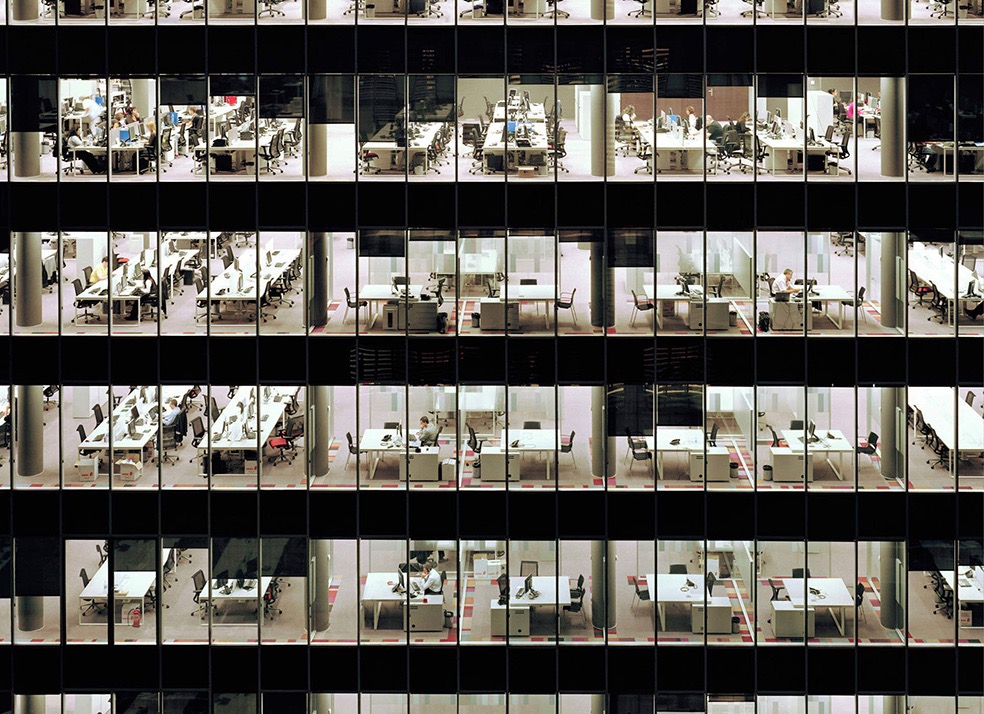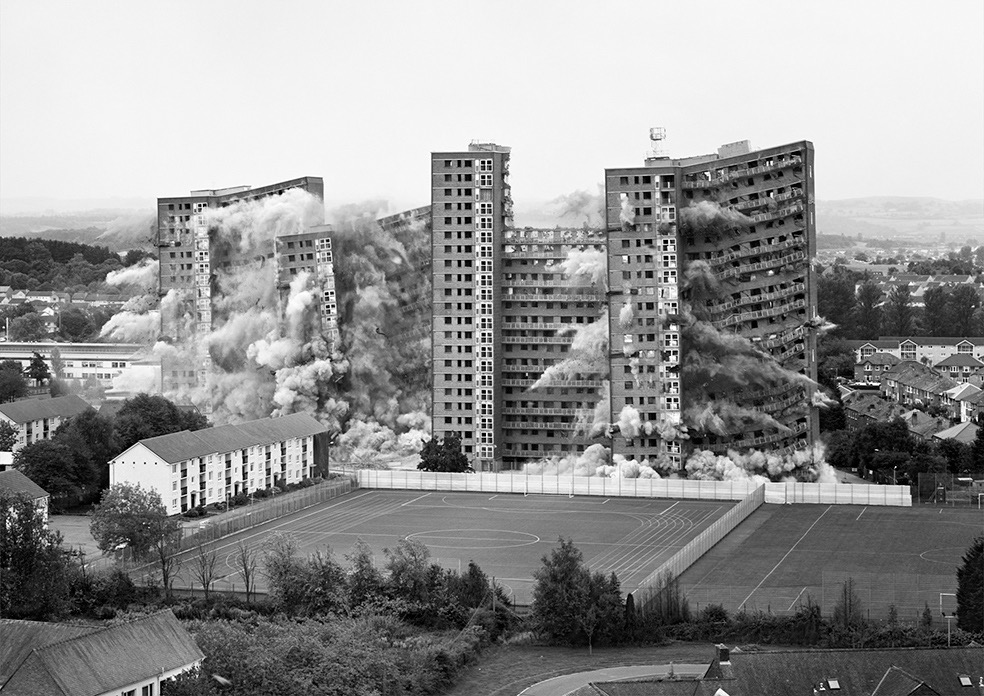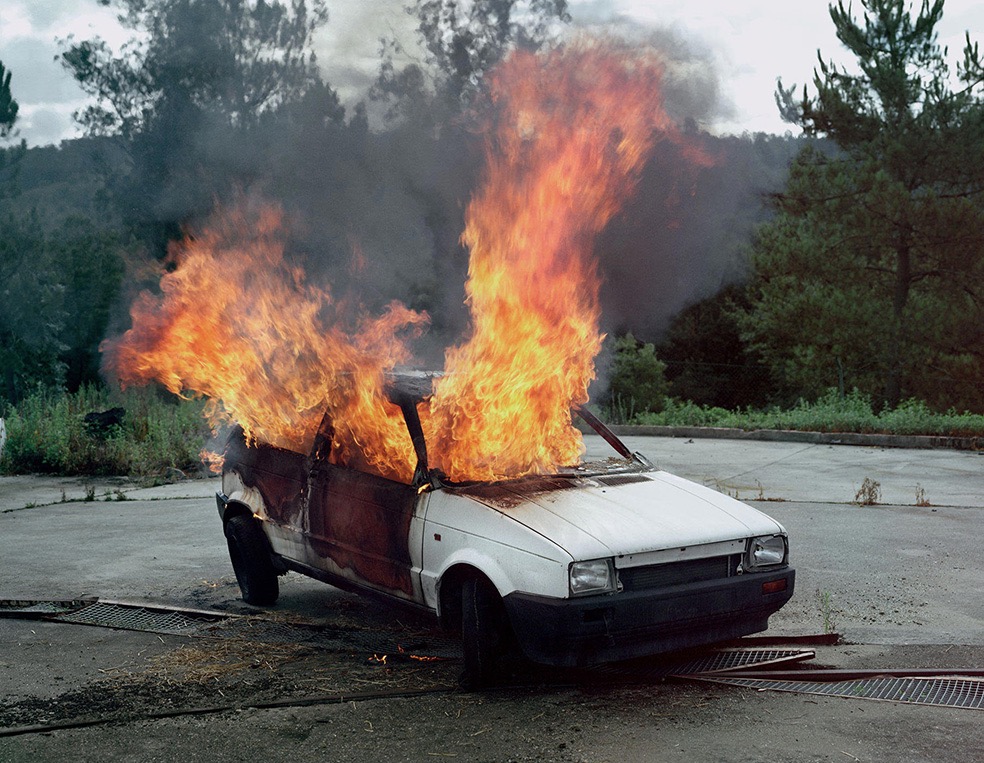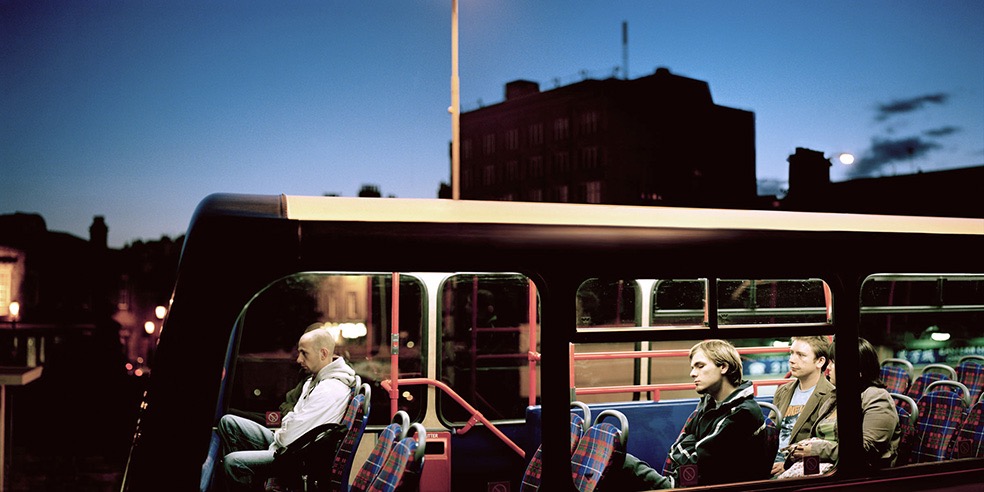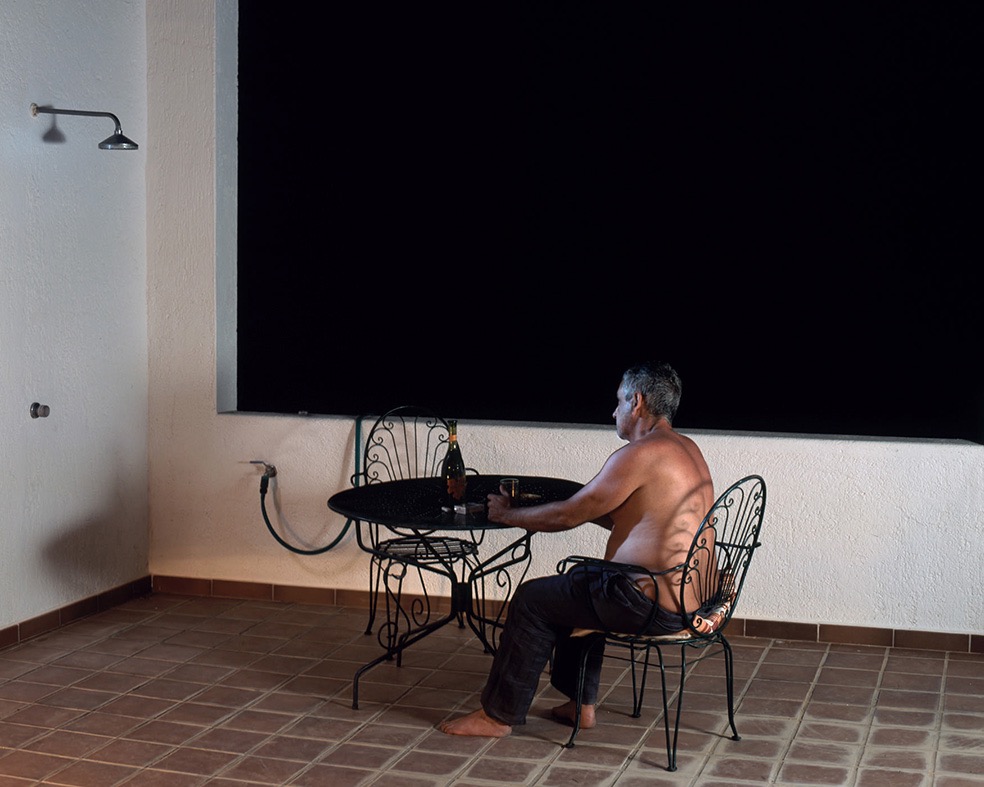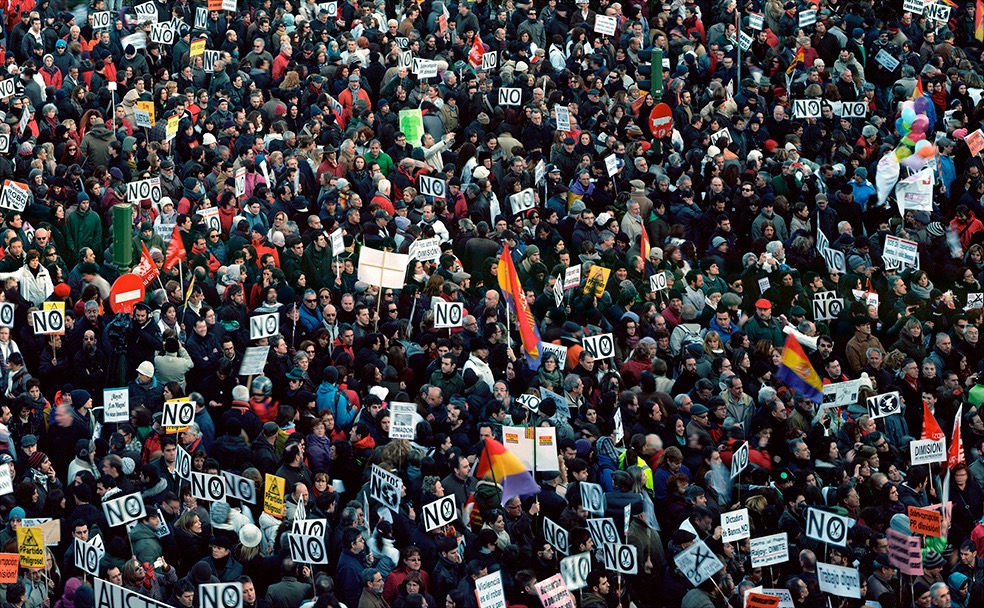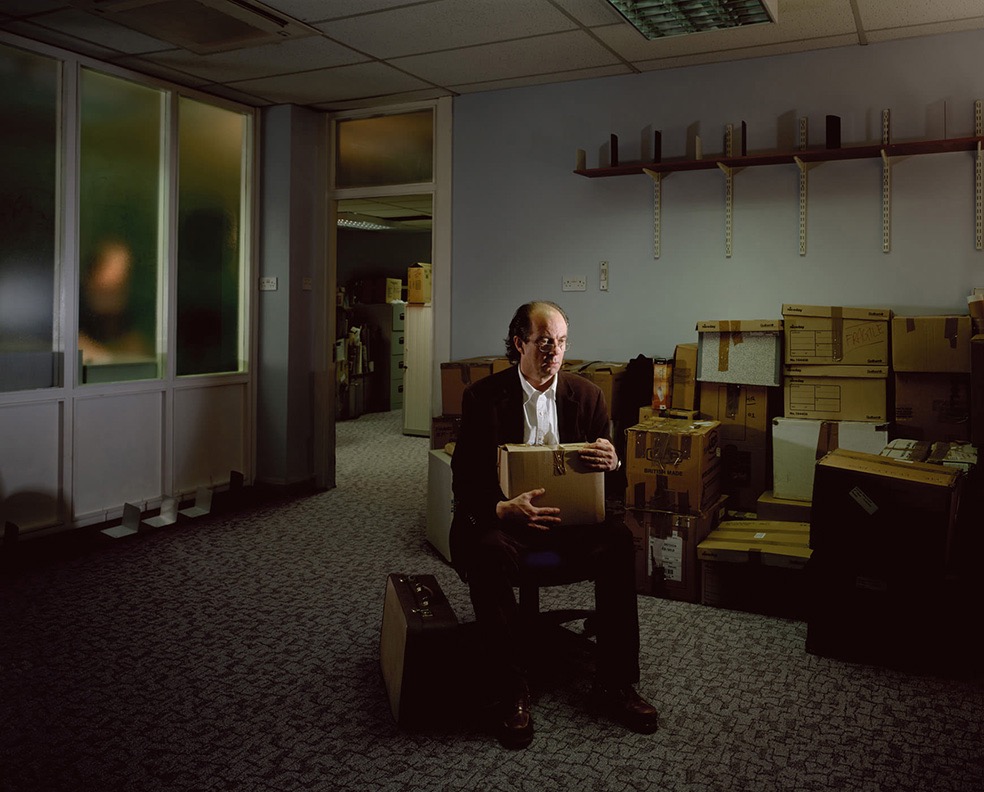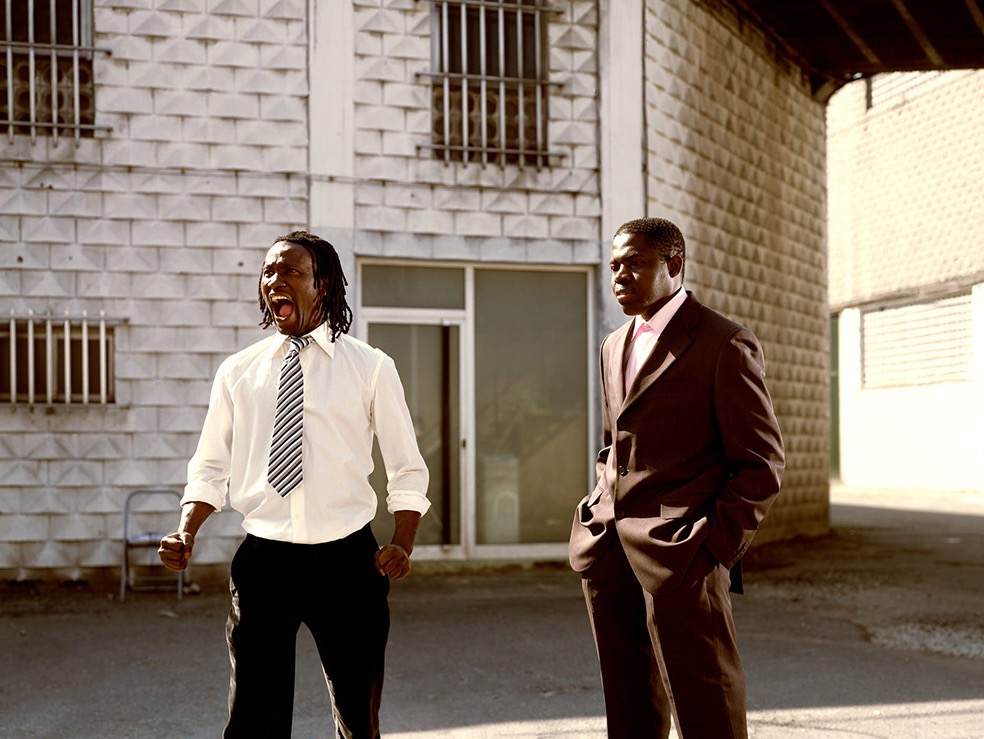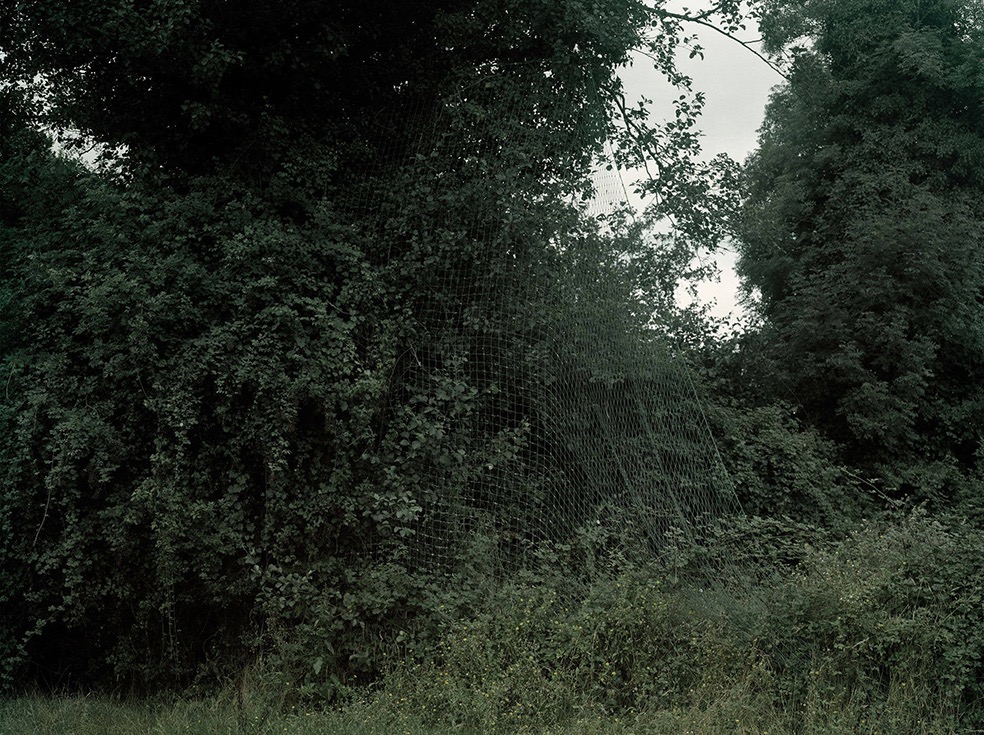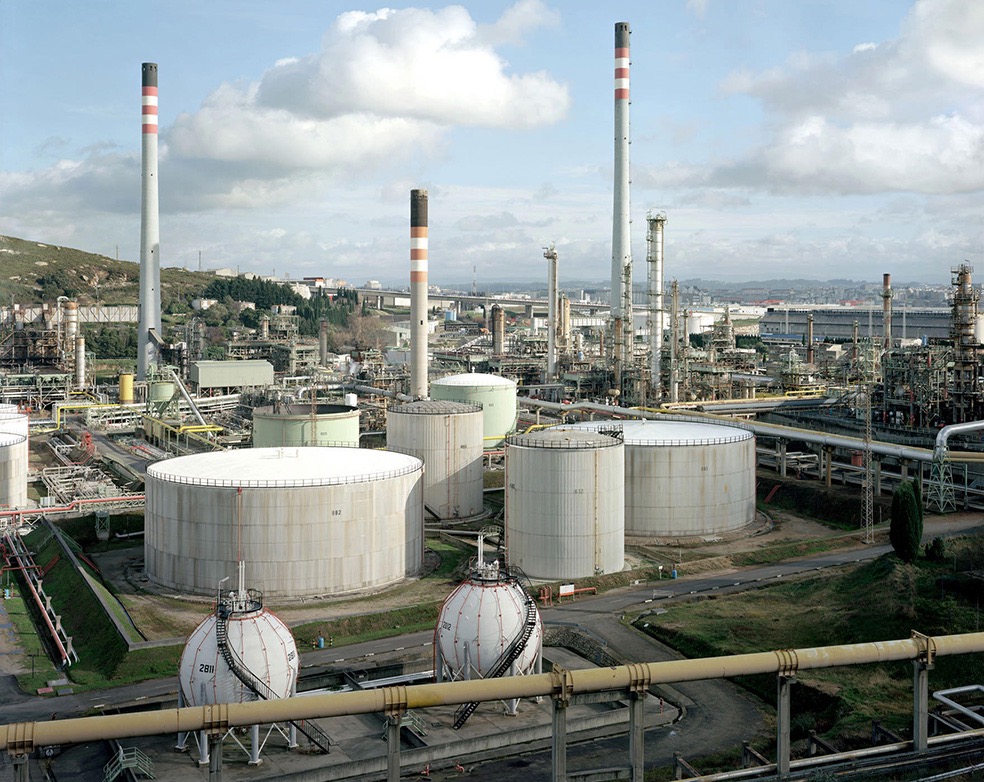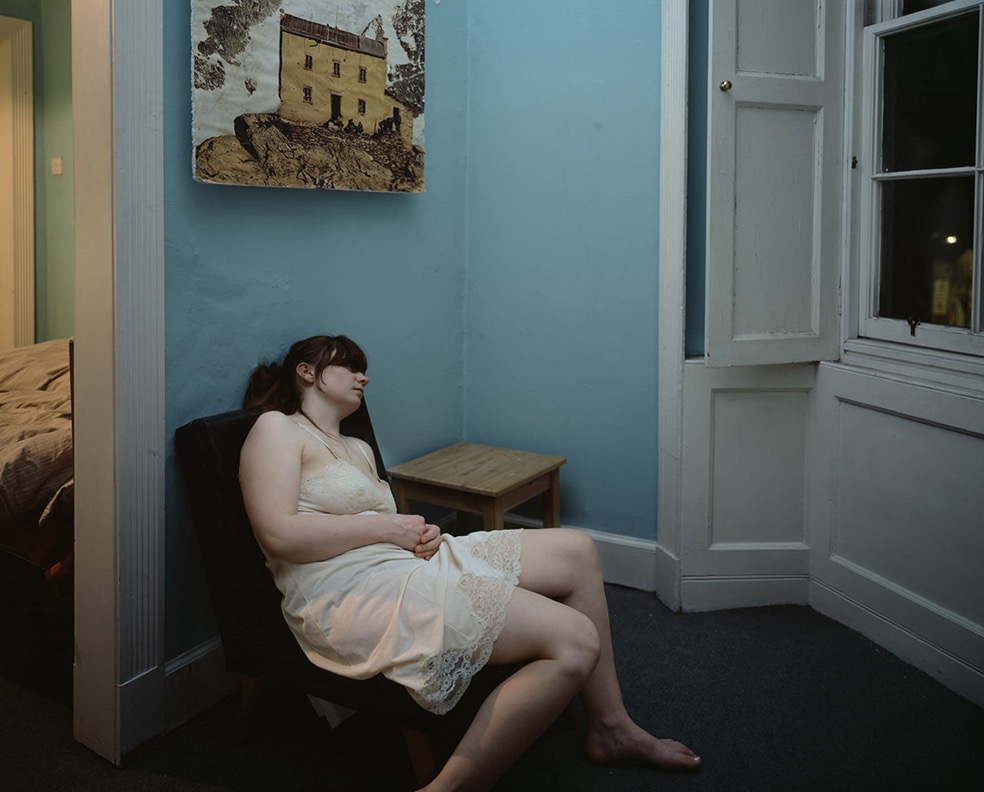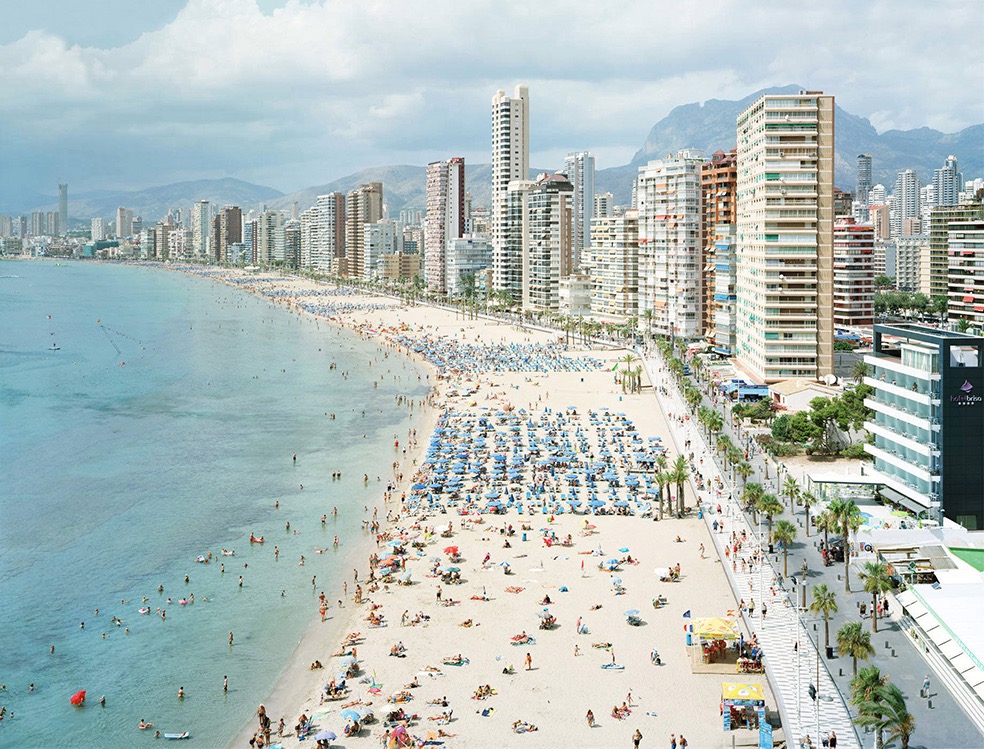 Comments
comments