How did you get interested in photography? Do you have an educational artistic background?
It started humbly and it has stayed that way. I wanted to take pictures, kind of as a hobby, which began after I first moved to Baltimore in 2002. That was after dropping out of an ill-advised and very short stint at law school. I guess you could say it was a time when I was trying to find my footing and figure out what I wanted out of life. I was in an exploratory phase (I'd like to think I still am). I was doing stuff like keeping a notebook by my bed so I could write down the outlines of interesting (maybe not so interesting) dreams. I tinkered with writing and poetry, little of which was any good, but it was helpful in training me to slow down and appreciate day to day observations. I was thinking of life less in terms of milestones to conquer, which was good because I wasn't doing well with that anyway. It took me some time to figure out what I wanted to create but photography was accommodating and unintimidating. In some ways my ignorance of the art of photography was a benefit. I just had fun without any great expectations. It wasn't until a few years later that it developed into a major part of my life, becoming something like a discipline. It was a slow build.
I grew up with an interest in the arts but, unfortunately, I never thought much about photography as art (something that has obviously changed). I've never taken a class in photography. I hesitate though to say that I'm just self-taught because, once I got over my initial ignorance, I received a lot of help and inspiration from many sources, some with technical stuff and some with the bigger picture. I love looking at photo books, watching videos and lectures (like the ICP Lecture Series) and reading interviews and stories about photographers and other artists I admire.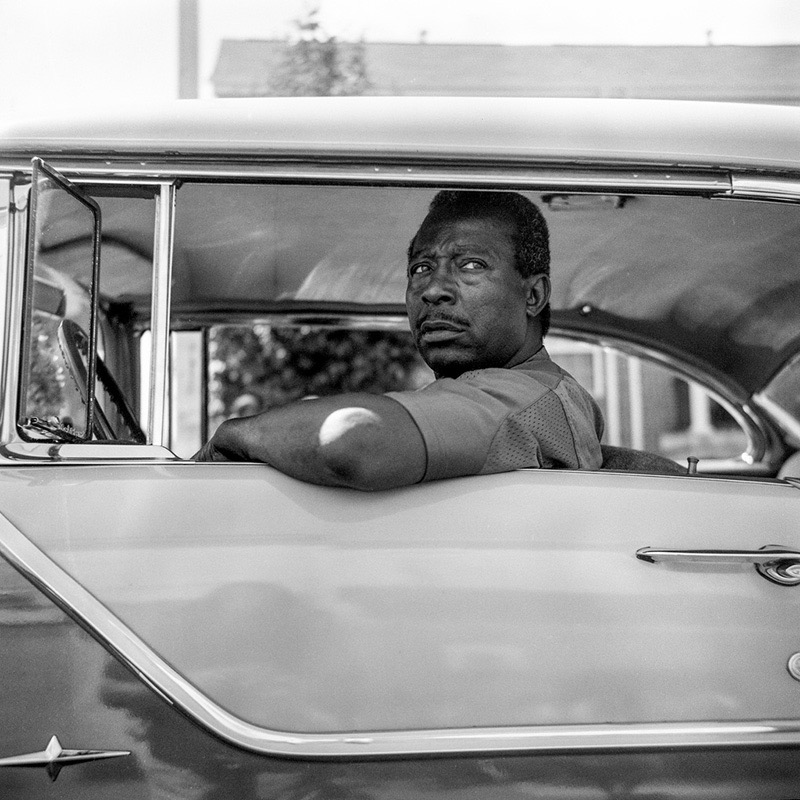 Where do you get your creative inspiration from? Is there any other artist or photographer who inspired your art?
I've received inspiration from a number of different sources and not just through photography. When it comes to photographers, I've been fascinated by the work of the many I've followed on flickr, tumblr, instagram and elsewhere. They include Mando Alvarez, Jim Mortram, Michael Wriston, Chuck Patch, Audrey Gatewood, Austin Granger, Patrick Warner, Dave Glass, Pierre Weyser, Wojtek Mszyca, Dave Jordano, Cynthia Henebry, Christopher Hall, Gustavo Minas, Dan Wetmore and Missy Prince. It's easy to take for granted the fact that anyone with an Internet connection can look in on the work of so many photographers and artists around the world. I don't think there's a way I can measure how much that has benefited me. Of course I also have been inspired by the big names in photography like Gordon Parks, Robert Frank, Vivian Maier and Milton Rogovin, among others.
The movies have also been a source of inspiration. Early Spielberg, Jean Luc Goddard, Terrence Malick, Luis Bunuel, have all been influences even before I took pictures. Scenes from movies like The Conversation, The Tin Drum, Parallax View, A Man for All Seasons, Don't Look Now, Henry V and Killer of Sheep, often run through my head.
Music is a big influence as well. My mom introduced me to classical music when I was a kid and that's still a big part of my life. I listen to a lot of things. I enjoy UC Berkeley's KALX online to get a good variety of contemporary but also more obscure and unfamiliar (to me) types of music.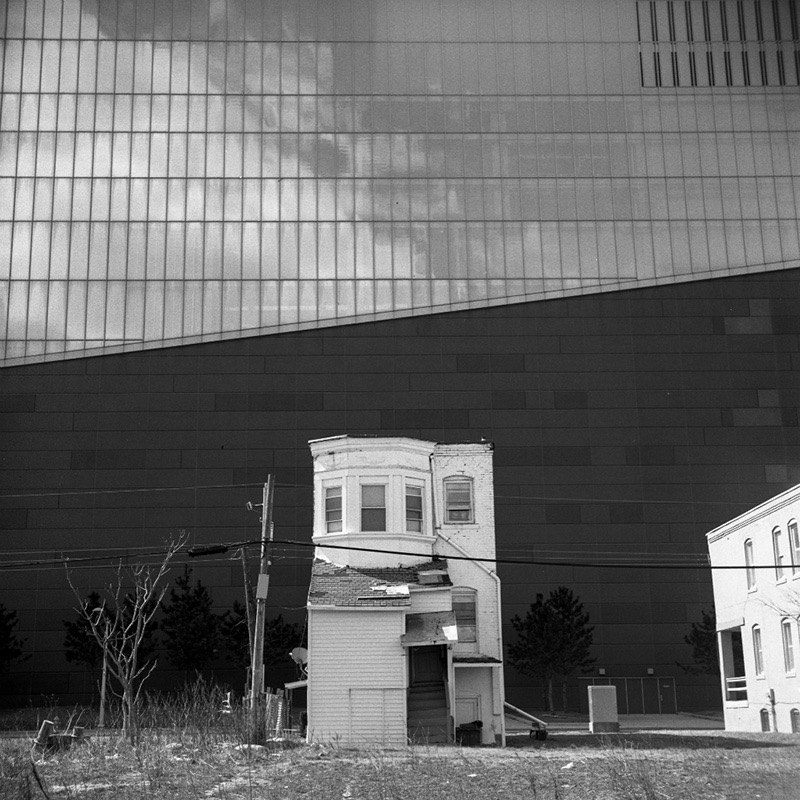 How much preparation do you put into taking a photograph or series of photographs? Do you have any preferences regarding cameras and format?
I don't usually think of myself as doing a lot of preparation, but I'm very interested in the people and places I photograph, so plenty of thought goes into it. When it comes to work in Baltimore, I enjoy exploring my city and like to keep engaged, whether I'm taking pictures or not. When I travel I look at maps and google street view to scope things out but I enjoy the process of serendipity. Often I'll go to place with a certain shot in mind and end up with something quite different.
I love the look of film. I favor medium format for most of my work. I have a Fujica 6×9 camera and several twin lens reflex cameras that I use regularly. I also carry around a 35mm camera wherever I go and shoot digital as well. I really don't like it when people get so hung up on formats that they feel the need to dictate what others are using. Variety is important, which means that there should be room for a lot of different mediums, giving photographers the widest possible range of options.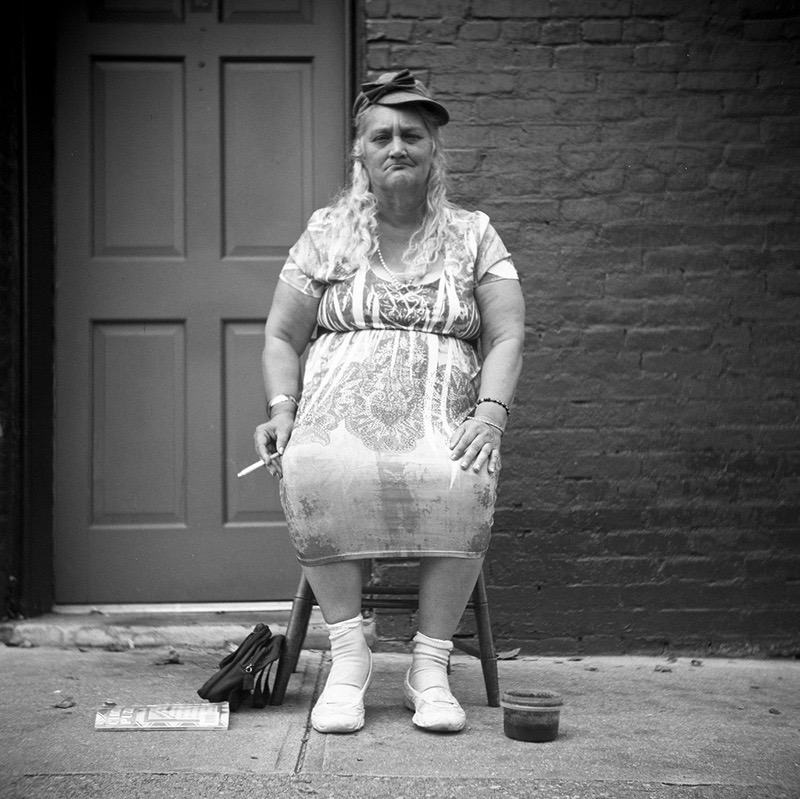 Where is your photography going? What are you currently working on and do you have any photographic plans for future?
Nowhere. I'm just happy to be taking pictures and enjoying the whole process. It's thrilling that so many people also connect with the work. Lately I've had the opportunity to spend a little time in Arizona and Utah, and I'm editing those photos now. I also recently spent a weekend in Atlantic City, a place, like much of America that has been ravaged by unfettered capitalism. This summer I'm hoping to photograph a little more in the south as well as some "rust belt" states.
From my perspective there's too much focus in photography (and probably most other pursuits) on adhering to a linear set of goals; first I'll take great pictures and then I'll take advantage of a great opportunity and then I'll become rich and famous. I don't think in those terms, not just because it's unrealistic, from my perspective, but it's limiting and uninteresting. I recognize this is different for a lot of people who are trying to survive as professional photographers or as artists or who are trying to make a career in academia, but that's not me. Don't get me wrong though, I've been lucky to get wonderful feedback and recognition over the years and it has meant a great deal to me. It's helped motivate me to keep shooting. However, photography is so important to my day to day life that I don't want it to be defined in terms of whether it's successful by any traditional measure. My only real plans are to keep making work. Photography has become the primary vehicle for me to interpret the world, both as a producer of work and as a consumer. Photography has done more for me than I ever imagined.
What are your three favourite photography books?
If I had to pick my top three, at this moment, they would include Burke + Norfolk: Photographs from the War in Afghanistan by Simon Norfolk, Mississippi History by Maude Schuyler Clay and Under Vancouver 1972-1982 by Greg Girard, which just came out.
What do you do besides photography?
I work as a reference librarian, instructor and general jack of all trades at a public library. That not only pays the bills, but it's work that I love doing. It's a nice counter-balance to the more inward focus of my photography. When I'm not working or taking pictures I enjoy reading, listening to music and travelling with my wife and son.
Website: patrickjoust.com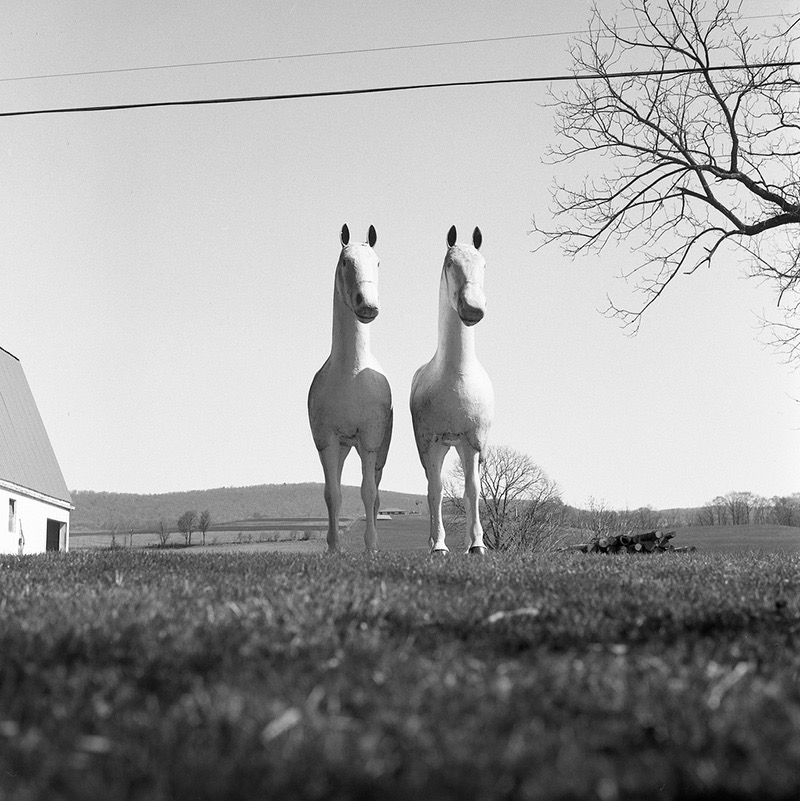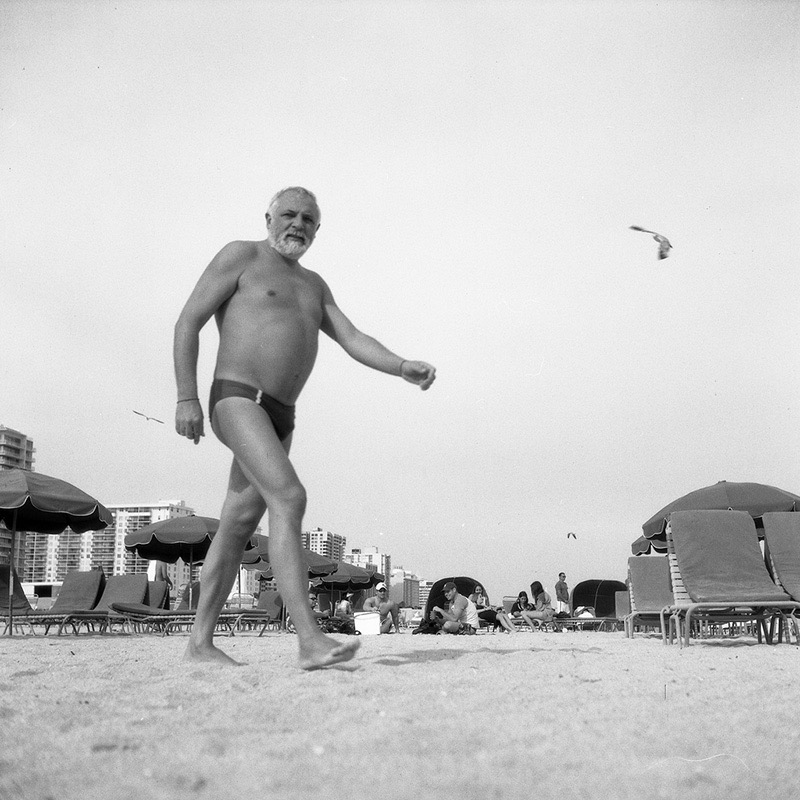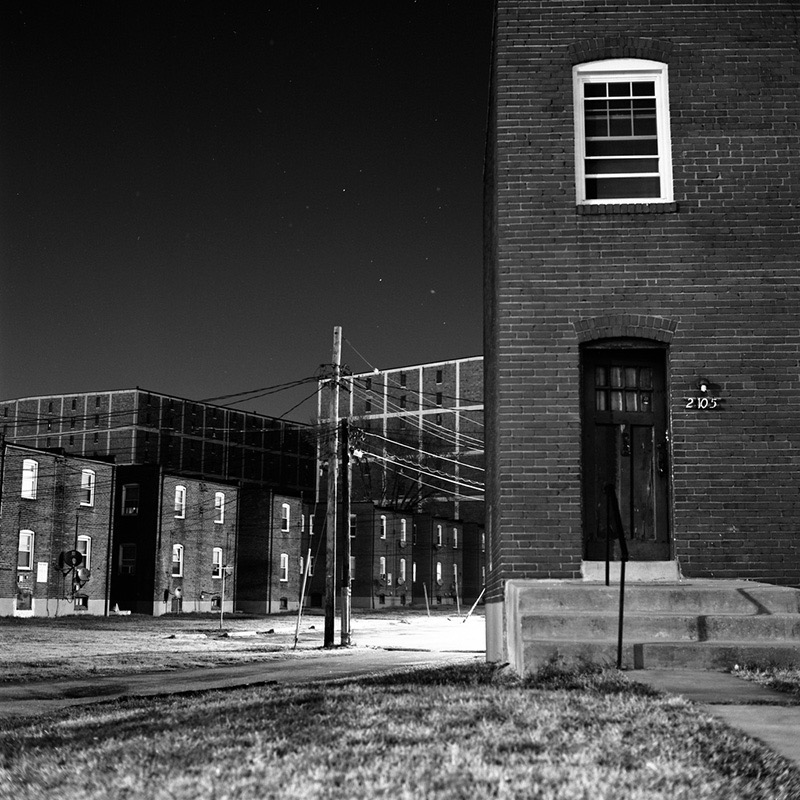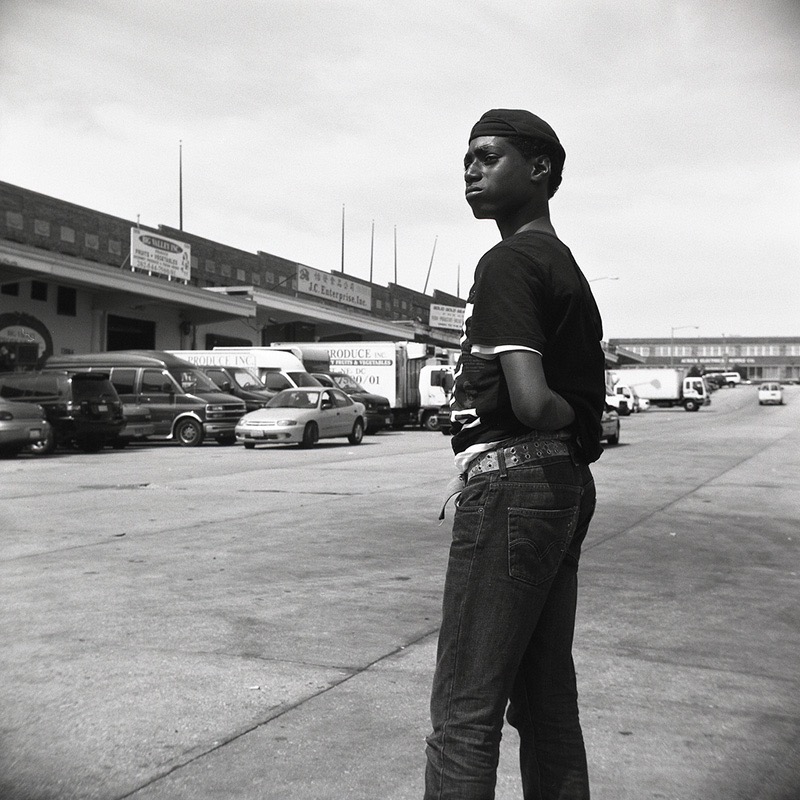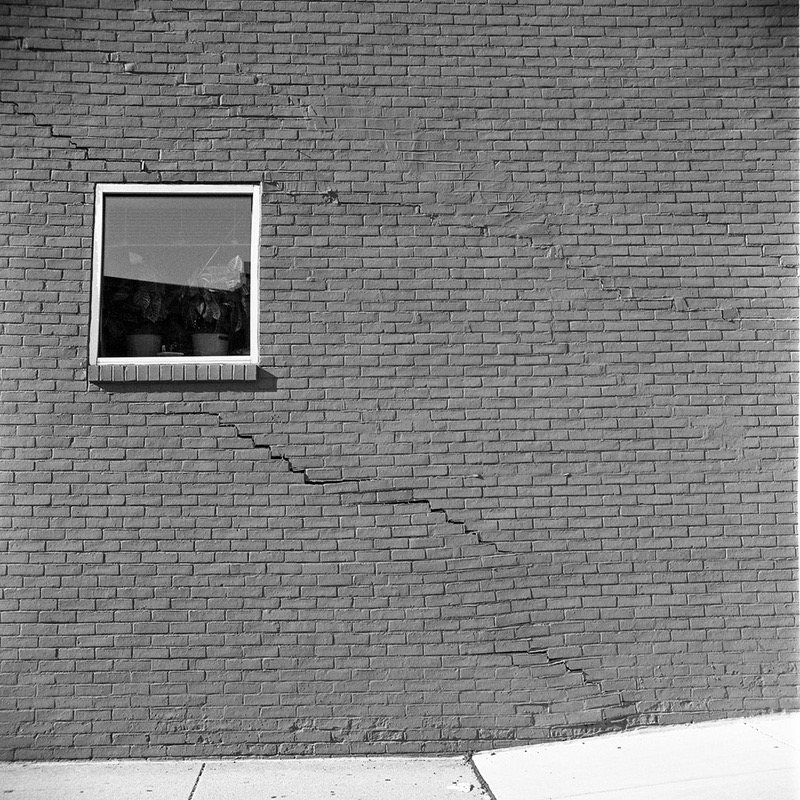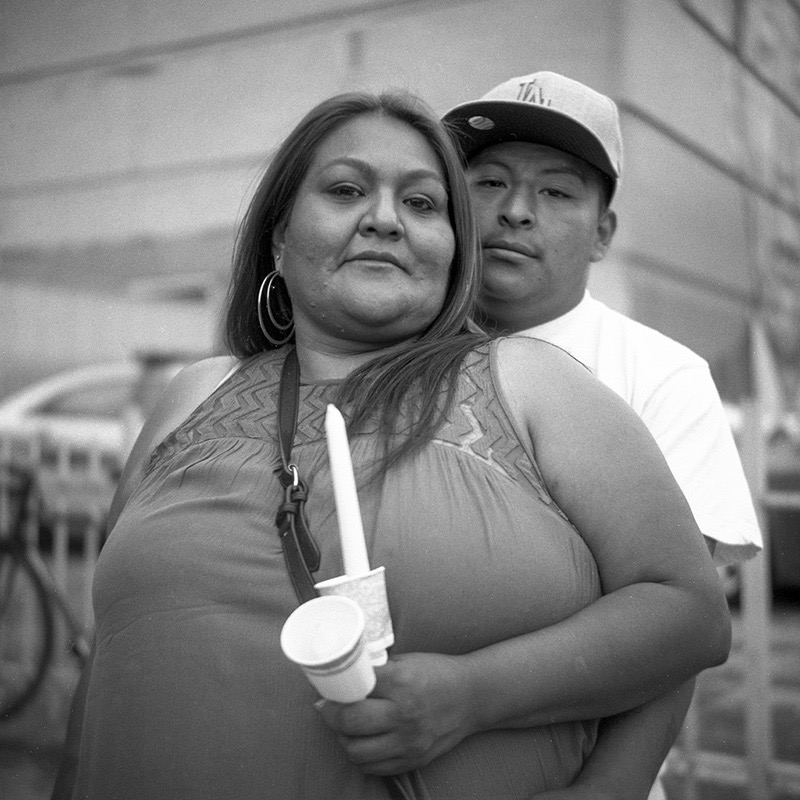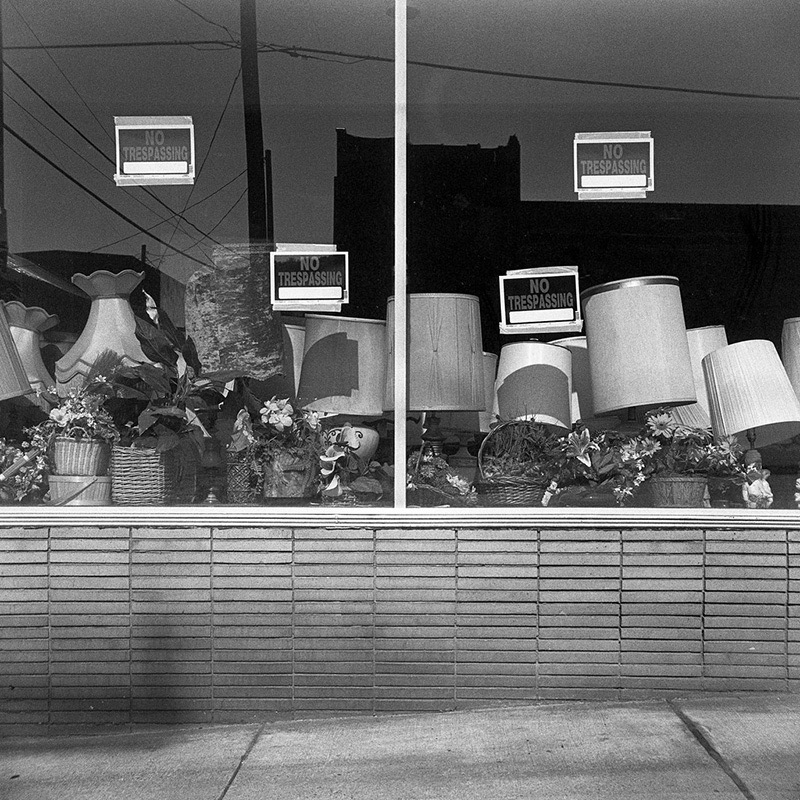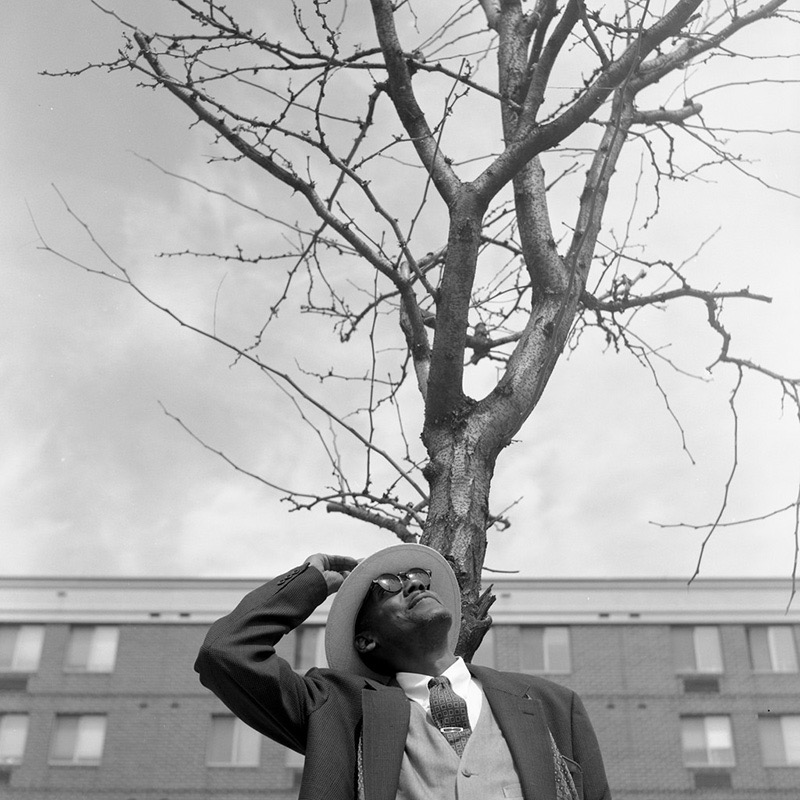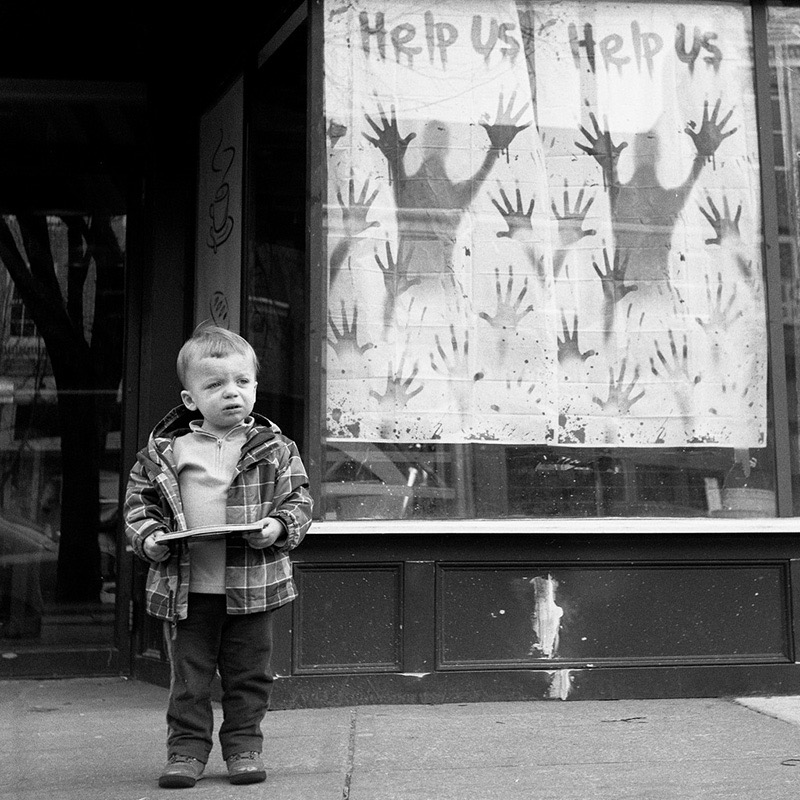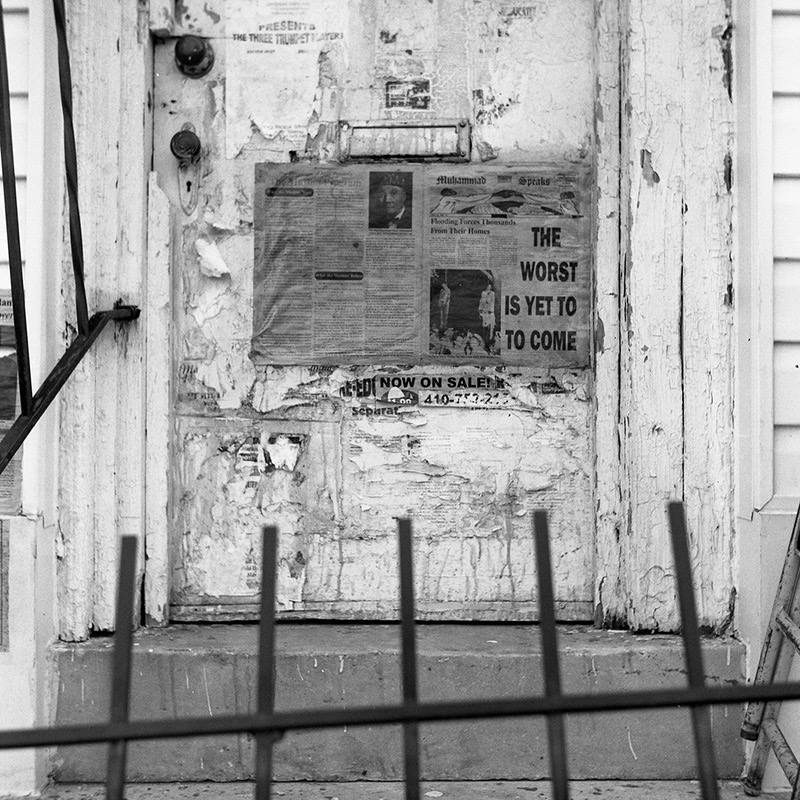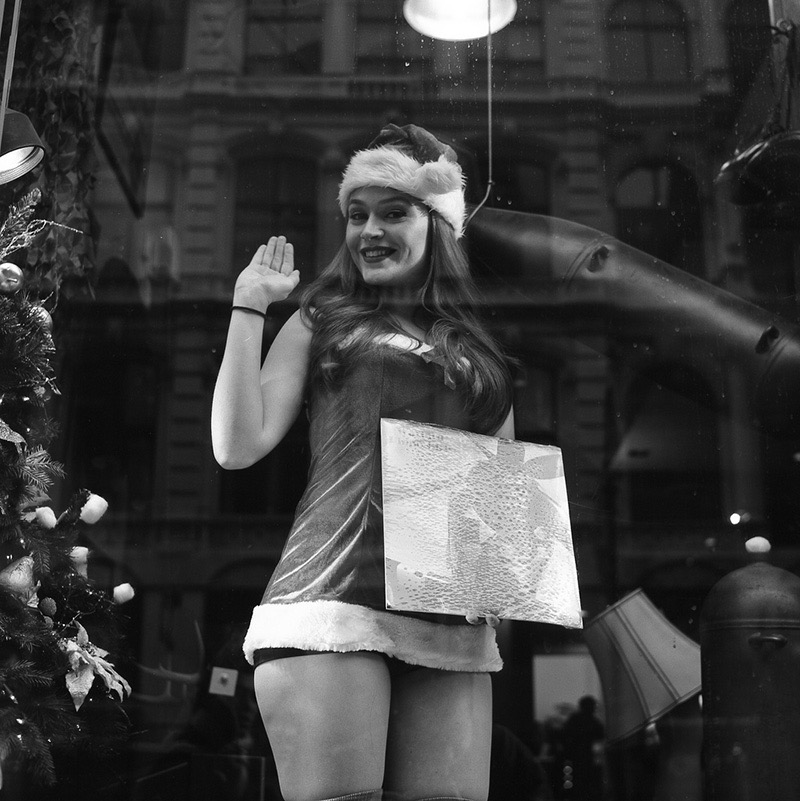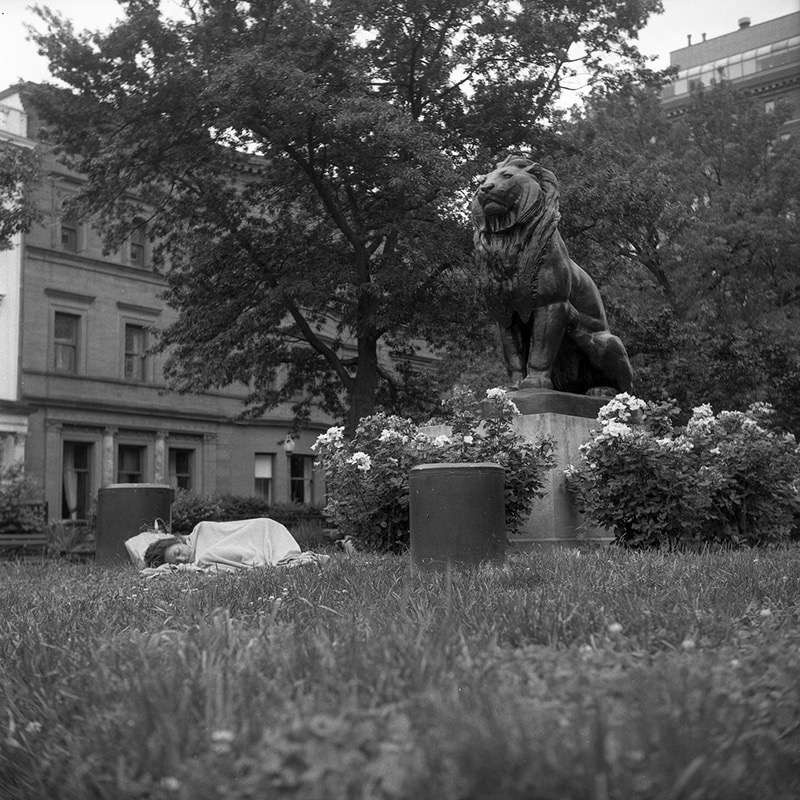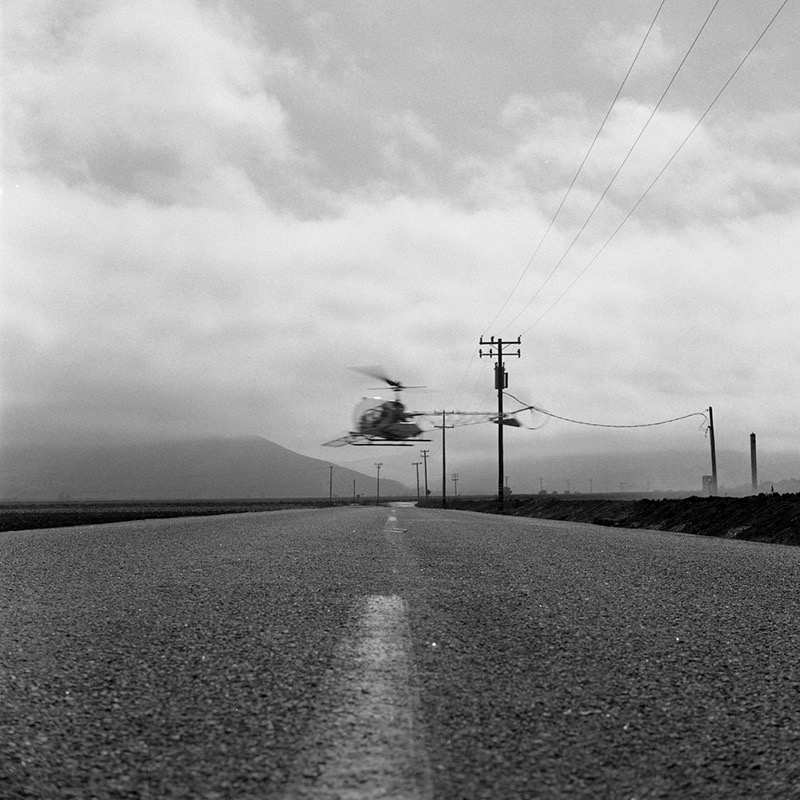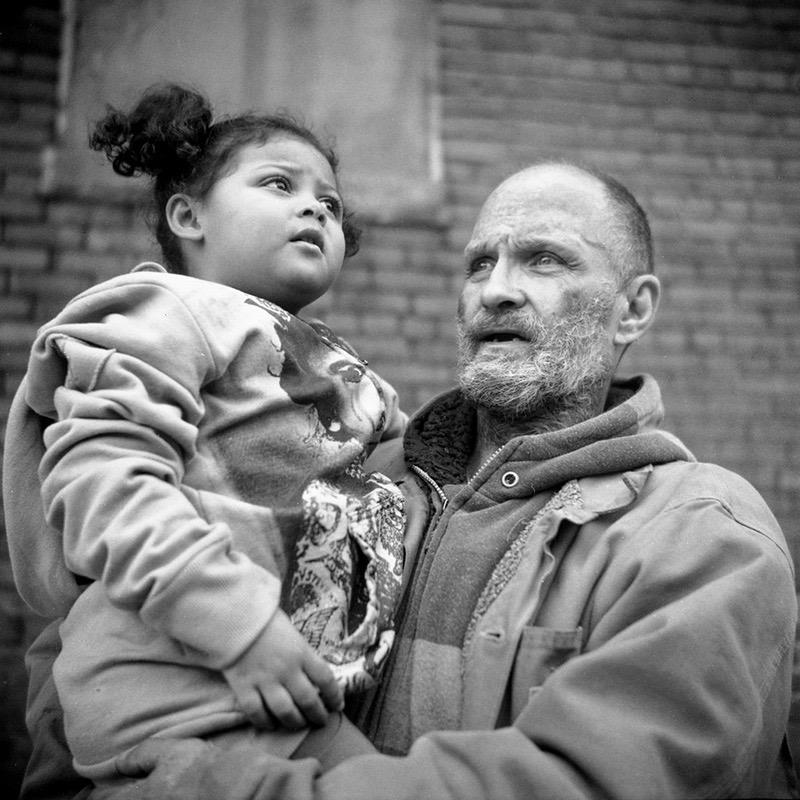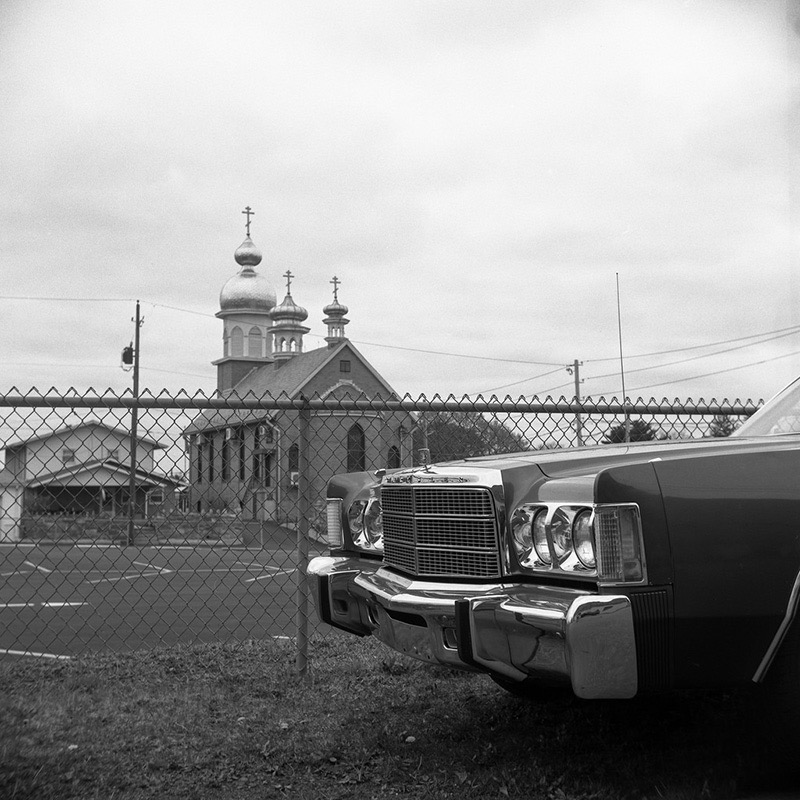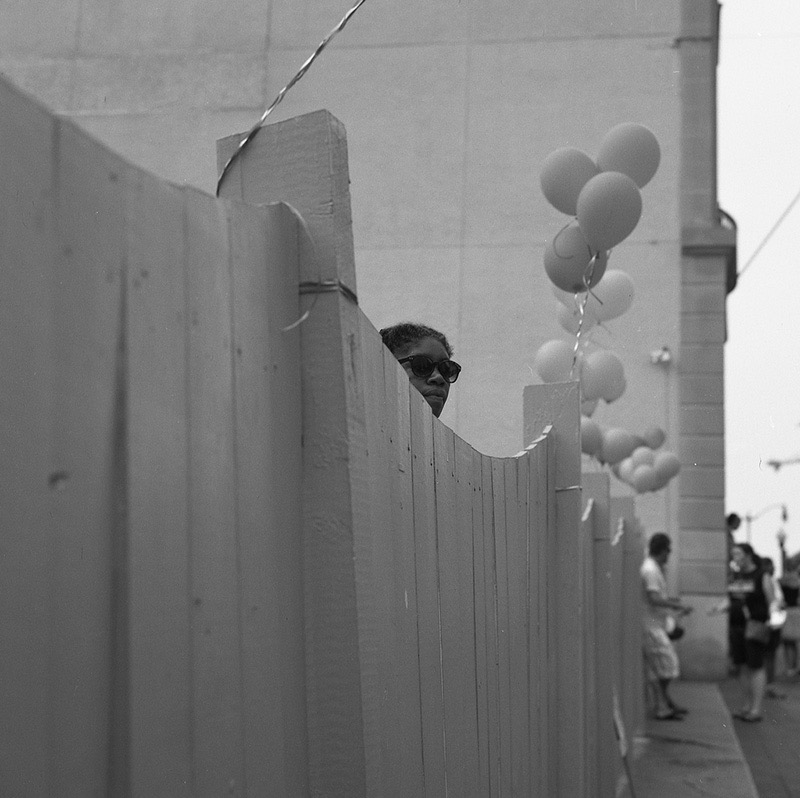 Comments
comments