Giulio Di Sturco (b.1979, Italy) is a visual artist based in London. He studied at the European Institute of Design and Visual Arts in Rome and then moved to India where he spent five years refining his visual vocabulary, working throughout much of Asia and Africa.
His awards include three World Press Photo prizes, the Sony World Photography Awards, the British Journal of Photography International Awards, the Getty Editorial and Reportage grants and the Lens Culture Exposure Award, among many other accolades and recognitions. He is a regular lecturer and portfolio reviewer at international photography events and a contributor to a wealth of publications, including The New York Times, Vanity Fair, National Geographic, Wired, Geo and the Financial Times.
His work has been exhibited in festivals and galleries worldwide and is held in private collections. Ganga Ma, his first monograph, is due to be published by GOST Books in Spring 2019. Giulio continues to push the boundaries of documentary photography by constantly refining his aesthetic through new and old mediums. Much of his personal work focuses on human adversity in climates of environmental and technological evolution.
Website: kickstarter.com
How did you get interested in photography? Do you have an educational artistic background?
I come from a long line of photographers. My great-grandfather, grandfather and my father were all photographers. I grew up in Roccasecca, a small village half-way between Rome and Naples, and moved to Rome to study photography when I was 20. At the European Institute of Design and Visual Arts I embraced many different genres including art, fashion, still life and most of all documentary photography.
Where do you get your creative inspiration from? Is there any other artist or photographer who inspired your art?
David Lynch, Caravaggio, Leonardo, Tom Ford, Fellini, Michelangelo, Edward Hopper, Francis Bacon have all been great sources of inspiration in developing my visual approach. As for photographers, I truly admire Nadav Kander, Paolo Pellegrin, Thomas Demand, Taryn Simon and Jeff Wall, just to name a few.
How much preparation do you put into taking a photograph or series of photographs? Do you have any preferences regarding cameras and format?
Always be prepared, research as much as you can about the subject of your story, see what has already been done. Delve deep into your subject! In terms of cameras, I use Canon equipment, mainly the Canon 5d Mark IV and the Canon 5dsr for landscapes and portraits. In 2017 I was selected for the prestigious Canon Ambassador Programme.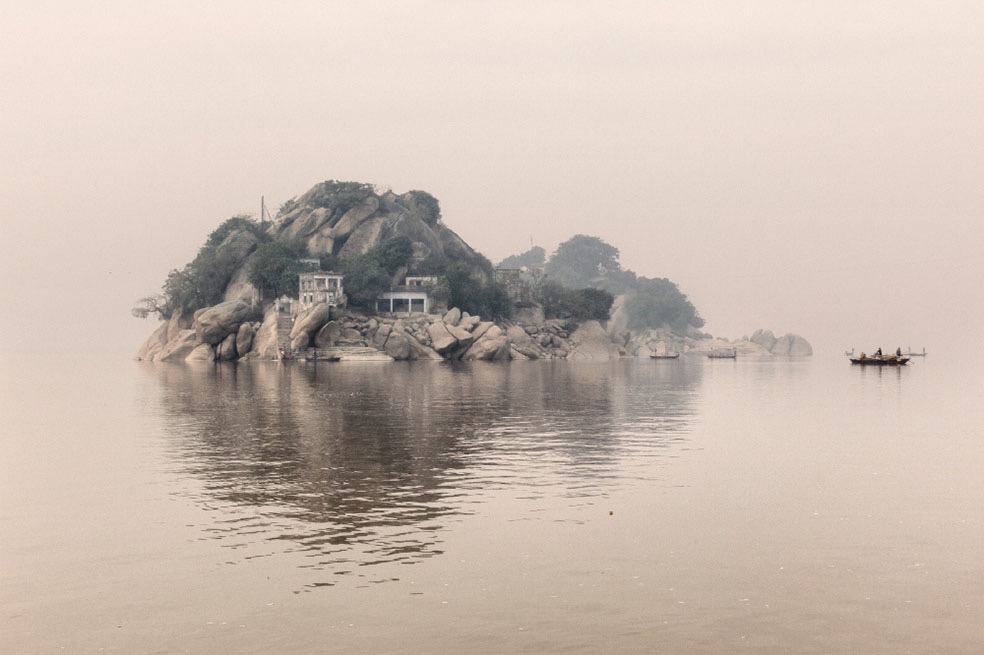 Can you talk a bit about your approach to the work? What did you want your images to capture?
For me, photography is a way to make the invisible visible, to reveal societal and environmental changes – which are underway. We need to frustrate the viewer, to push their imagination. If you want to build a relationship with the viewer do not reveal everything in your picture. Allow the viewer space to bring their own imagination, thoughts and emotions to the image. I was looking for a way to articulate the story by creating a visual narrative that would be more contemporary and that through an atmosphere enabled me to show something unknown and invisible that would make the viewer think and ask questions about the various issues concentrated in this work.
Tell our readers more about your award-winning project "Ganga Ma".
Over the past ten years I travelled the entire length of Ganga Ma – "Mother Ganges" documenting the lives of the people who live along the river in India and Bangladesh, and witnessing first-hand the devastating effects of climate change, pollution and industrialization. With so many miles and lives at stake, it is clear that the river is on the brink of a humanitarian crisis and an ecological disaster. For me, it is the most powerful metaphor of our conflicted approach to the natural world today.
After numerous editorial publications and awards, I am happy to announce that Ganga Ma will finally become a book published by Stuart Smith's GOST Books and accompanied by the words of no less than Vandana Shiva. We have just launched a Kickstarter campaign to help us cover the significant costs of producing the volume, and with the generous support of the photography community we will go to print very soon. The Kickstarter rewards include limited edition prints and unique workshop opportunities, you can support the project here: kickstarter.com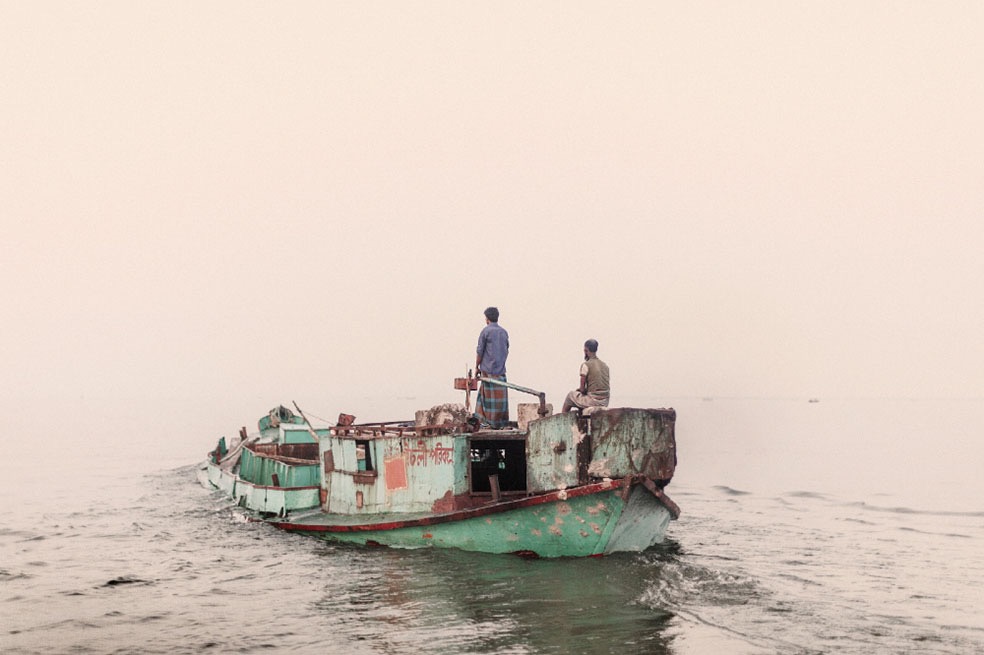 Where is your photography going? What are you currently working on and do you have any photographic plans for future?
Right now my main focus is on the Ganga Ma book. It's incredibly rewarding – and somewhat terrifying – to see a 10-year long project finally talking book form. We have been putting a lot of time and effort in this and I can't wait to hold the book in my hands. It should be ready in time for Photo London, where Podbielski Contemporary will be exhibiting a selection of prints from the Ganga Ma series.
Beside this, I am juggling quite a few editorial and commercial assignments, while shooting the final chapters of another personal long-term project, Aerotropolis The Way We Will Live Next (winner of the 2018 Getty Images Reportage Grant). Busy times ahead!
What are your three favourite photography books?
Antoine D'Agata, Insomnia;
Stephen Shore, Uncommon Places;
Todd Hido, Intimate Distance.
What do you do besides photography?
Cooking! If I wasn't a photographer, I'd be a chef.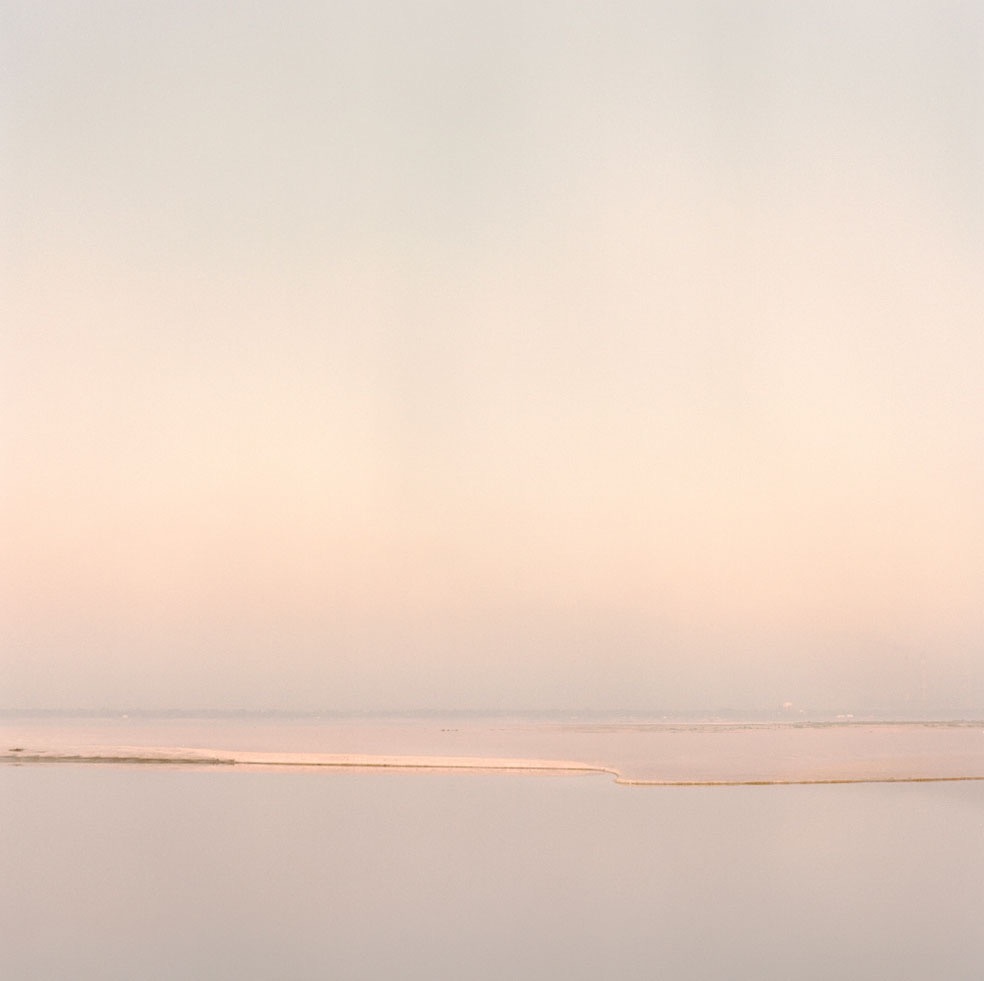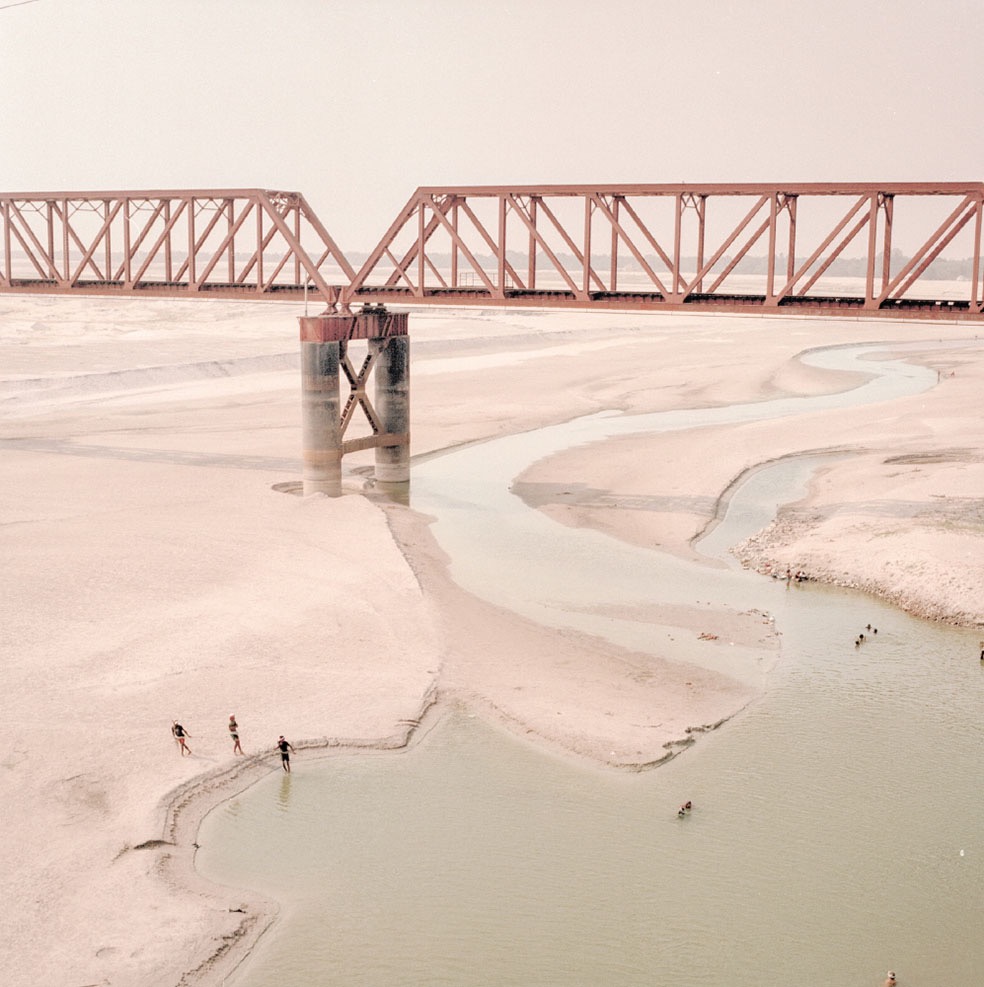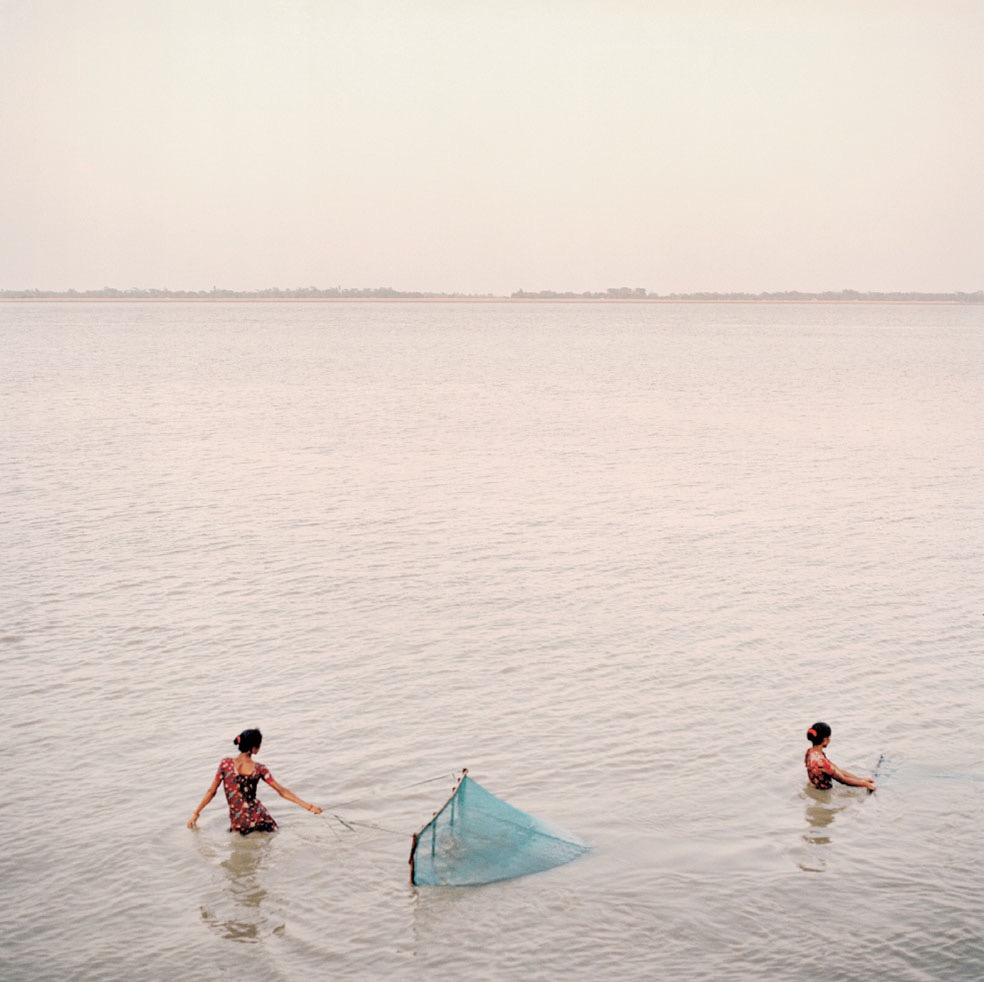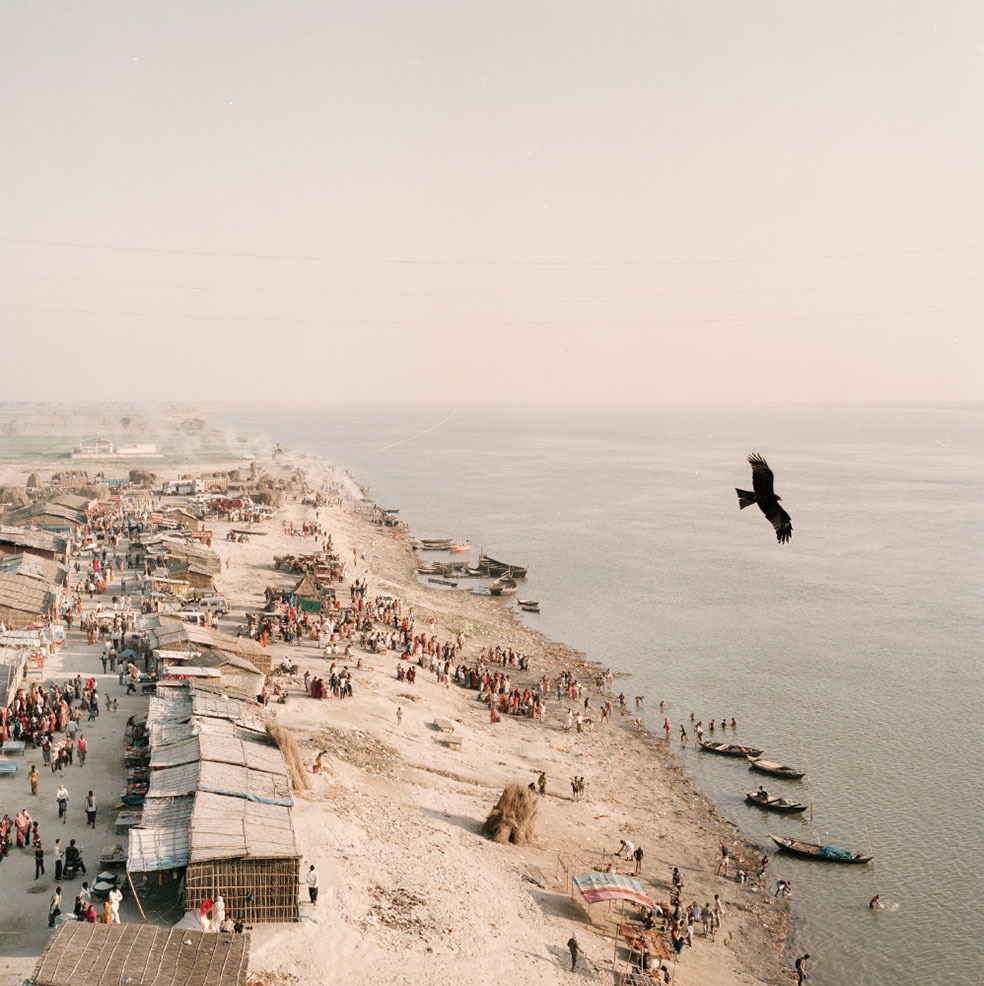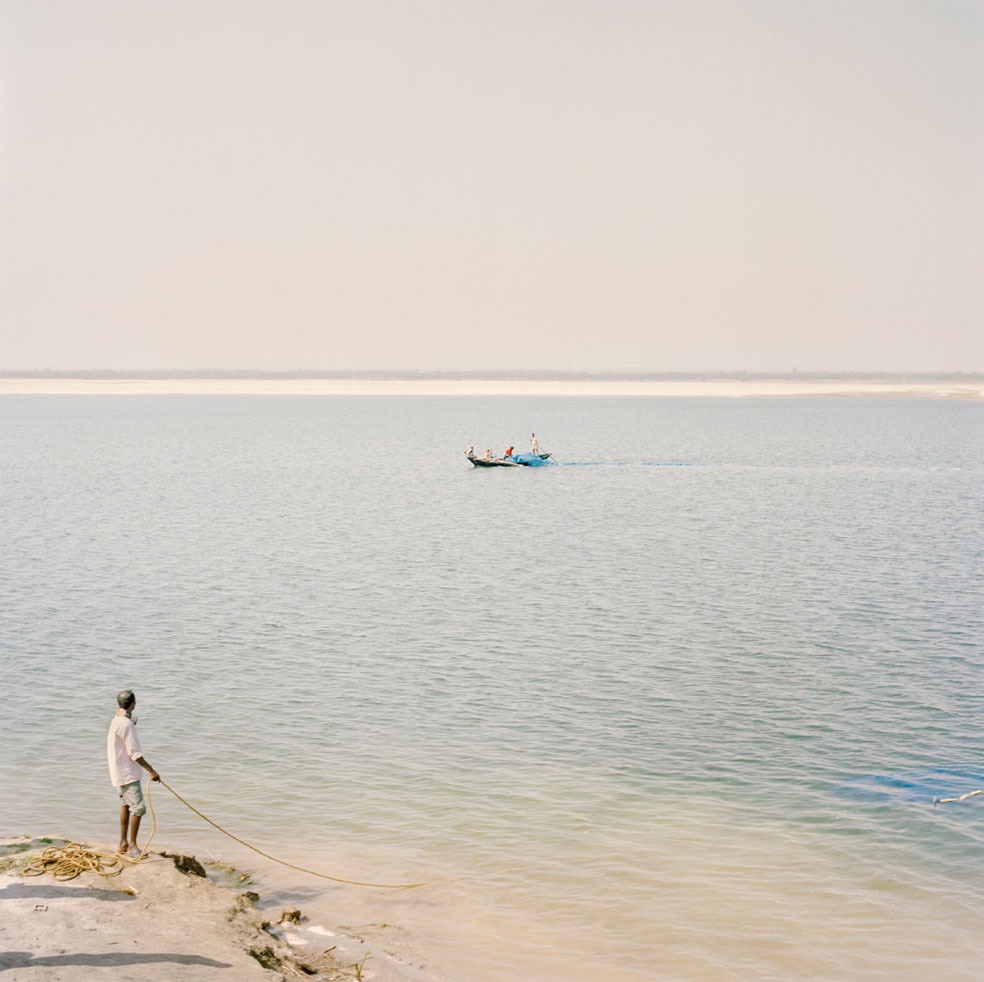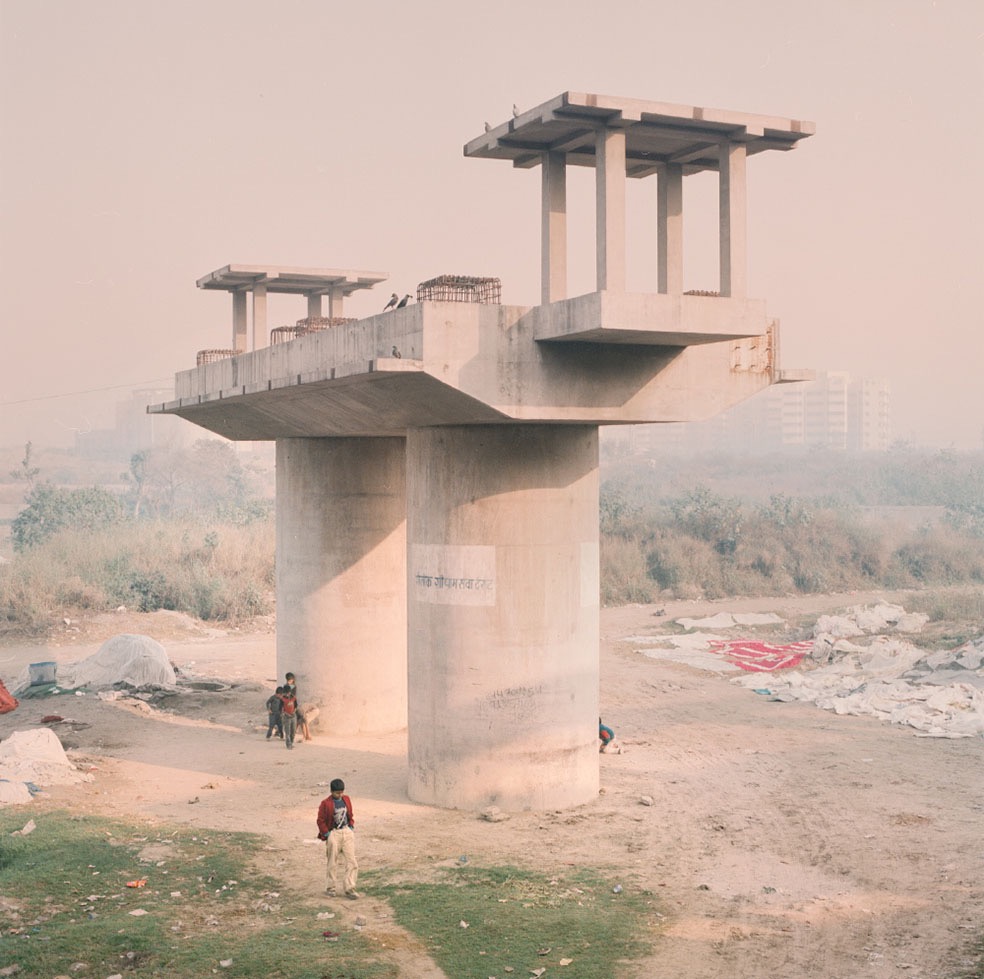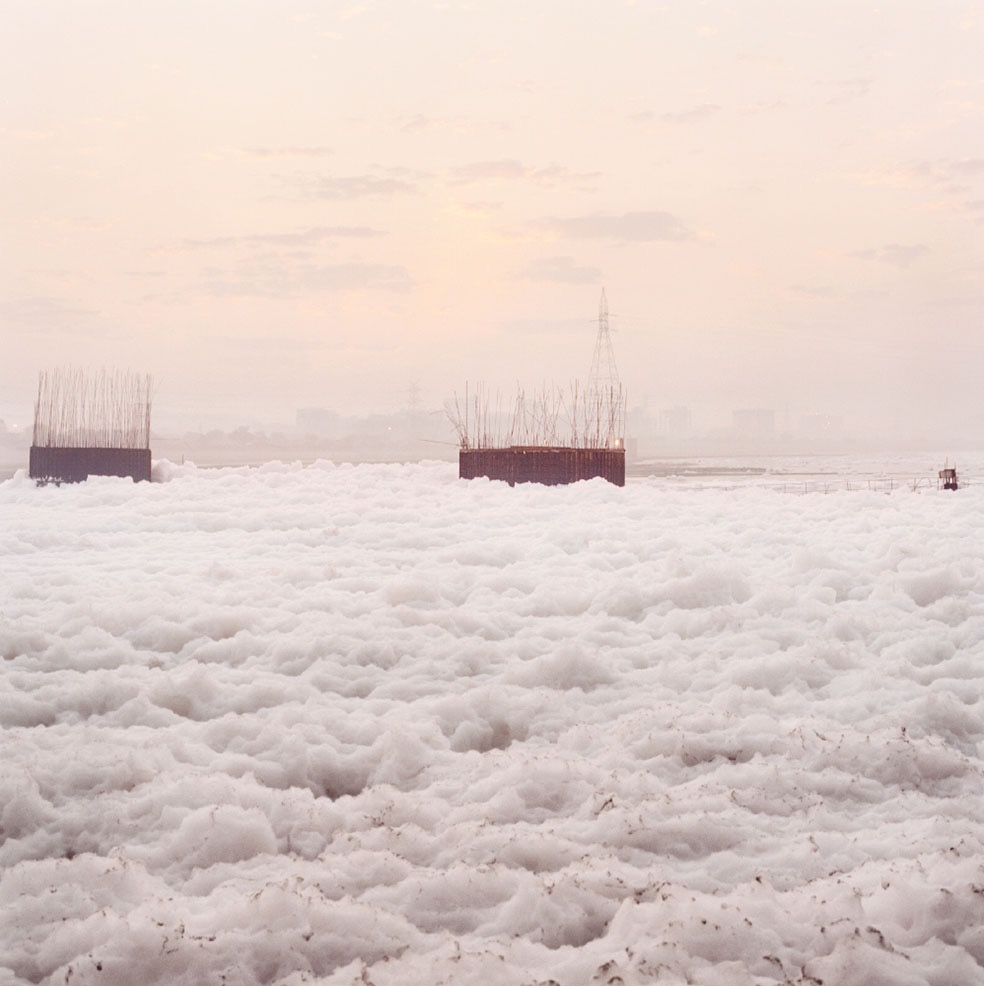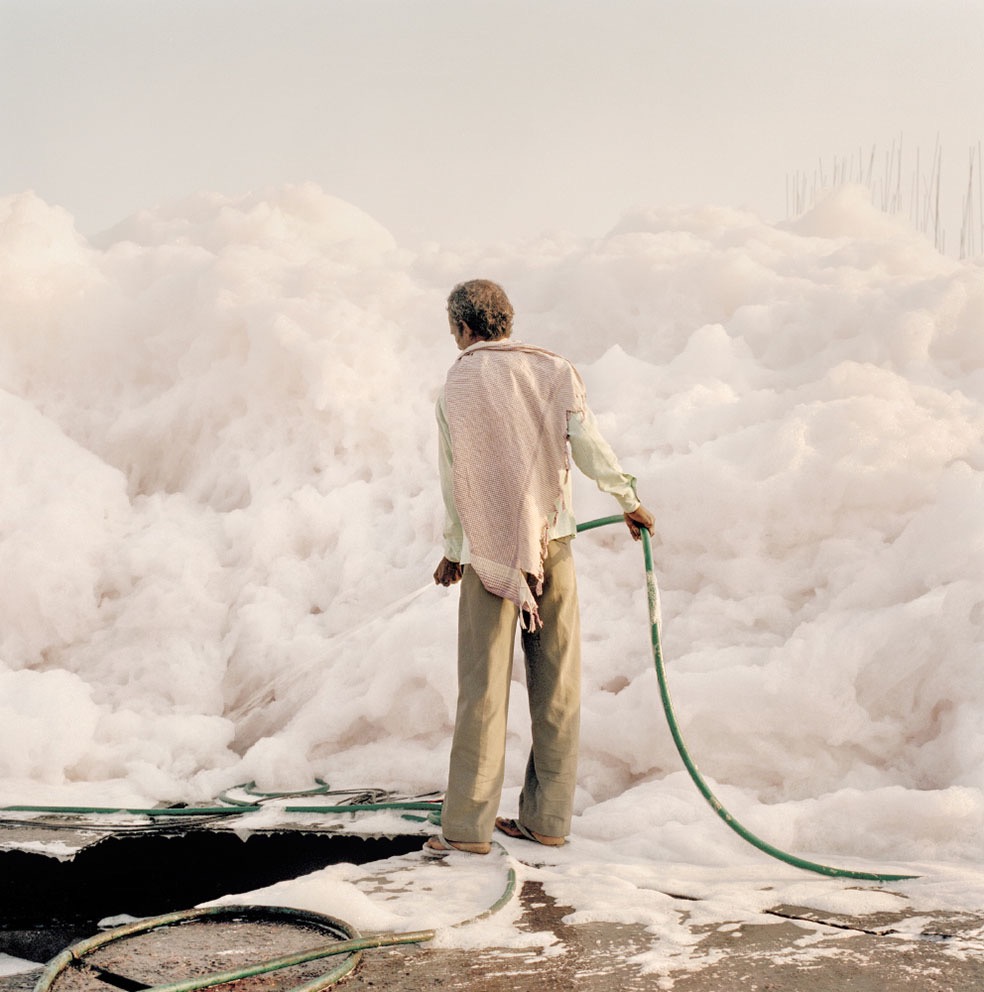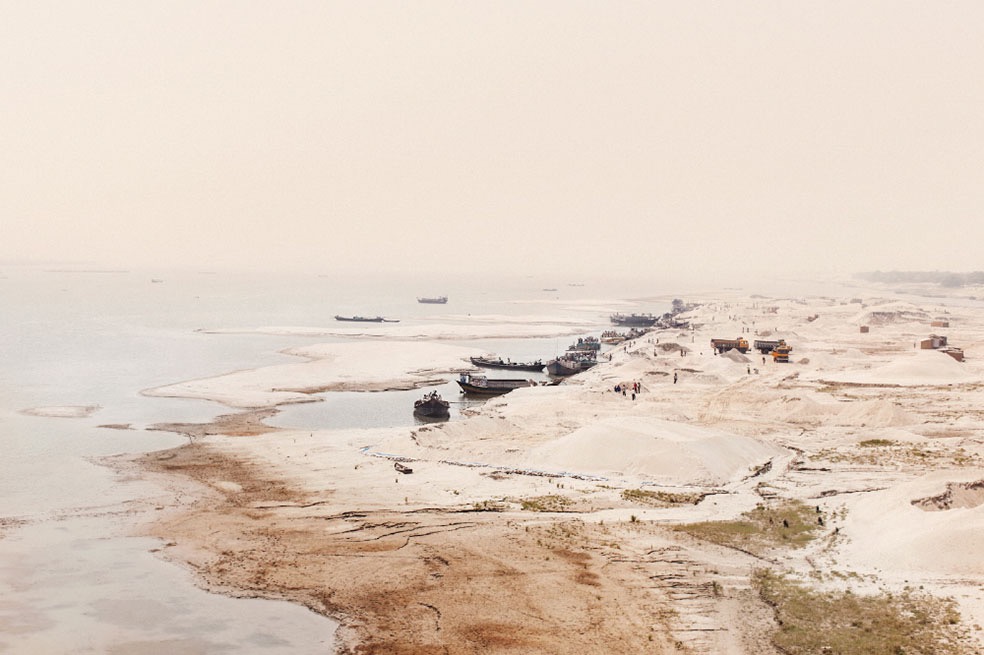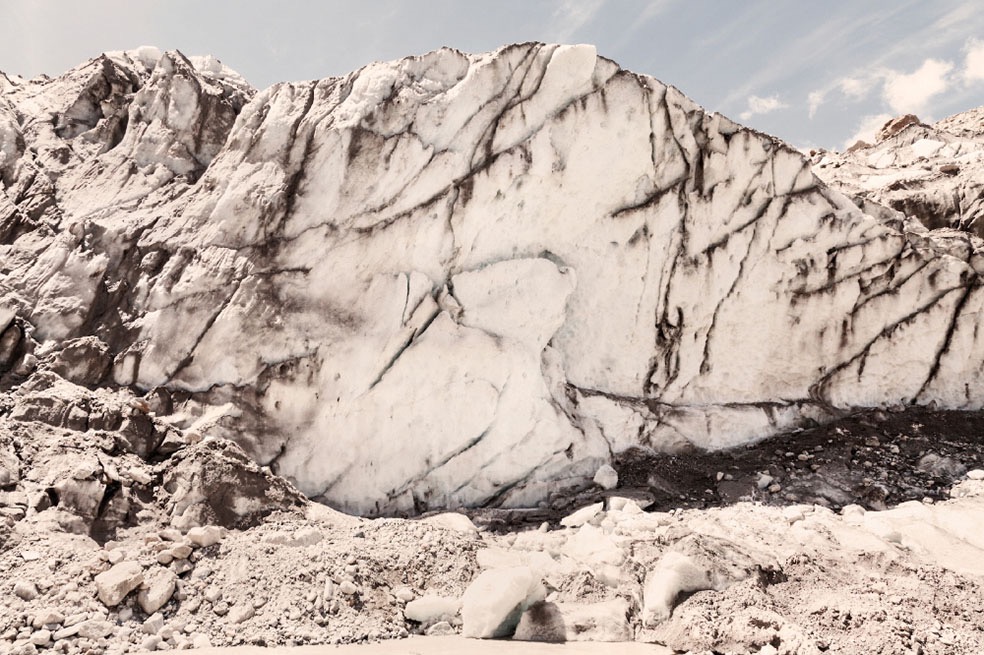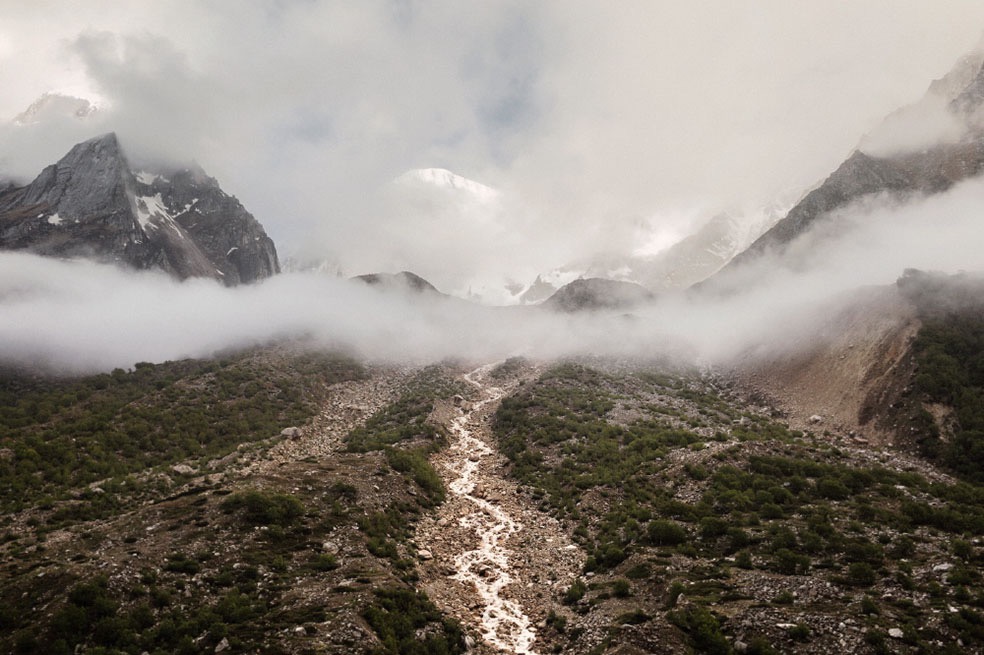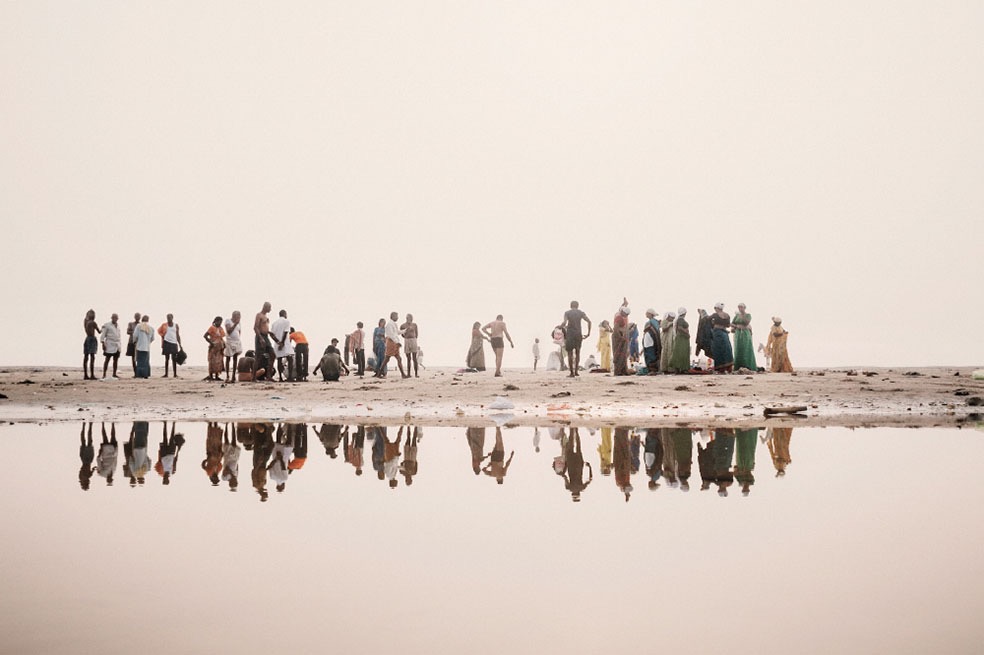 Comments
comments