This photographic series evokes the rising waters which will engulf many archaeological sites in the decades to come. The negatives are created from commercial images of aquarium ruins. Printed on transparencies, these artificial ruins deposit their luminous imprints on photosensitive supports. The experimental process set up during the print plays on the materiality allowed by the fluids used, the variation in light intensity and the mobility of the lamp, which is none other than that of my smartphone on. This game gives rise to cloudy and diluted images. Integrating with the background, the architectural elements give the impression of dilution or decomposition. From the initial cold and commercial image springs a materiality giving liquid effects or combustions.
Thus, the pollution of the oceans by microplastics is suggested. Transparent in plastic, the negative itself breaks up in places, creating the partial erasure of some ruins. In the darkroom, I take advantage of the fluids (water, developer) which contaminate the image. A moving exposure imprints the image by creating areas of intense shadow and other lighter areas.
Guénaëlle de Carbonnières – Visual artist, works and lives in Lyon and Mâcon (France).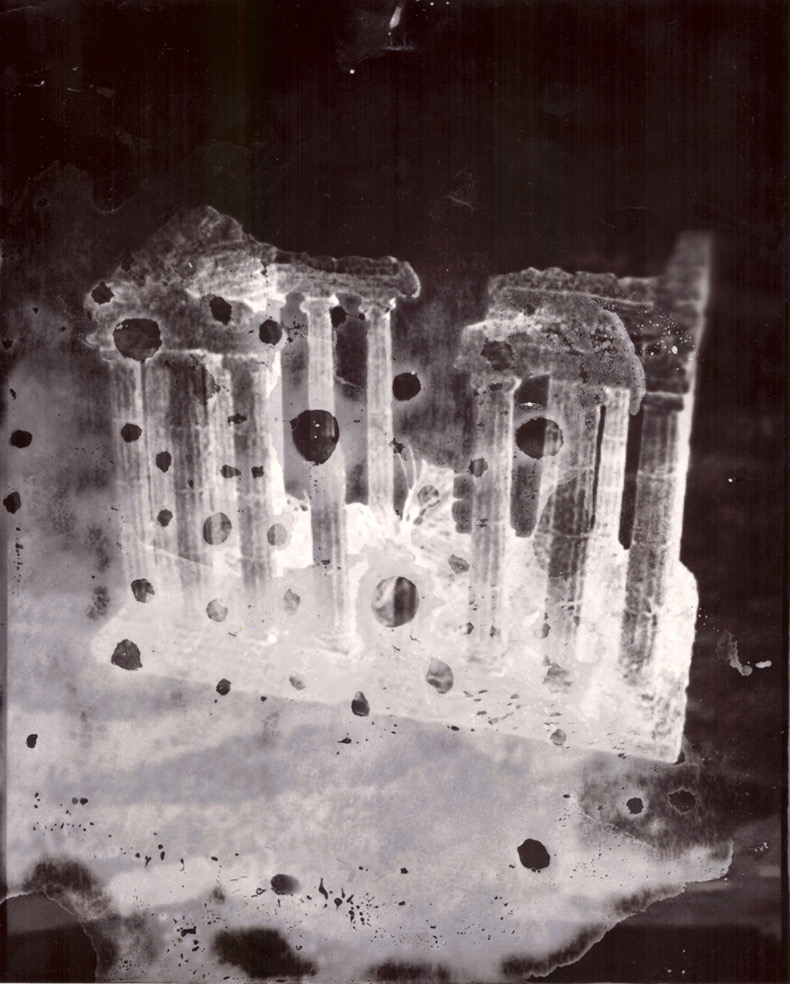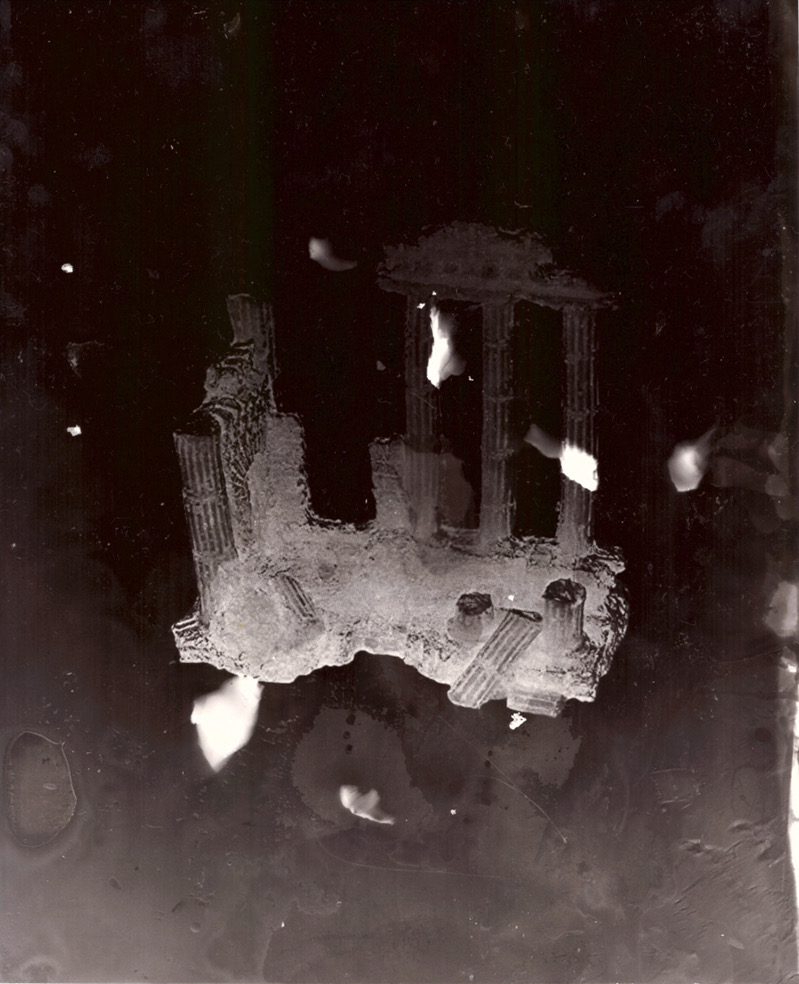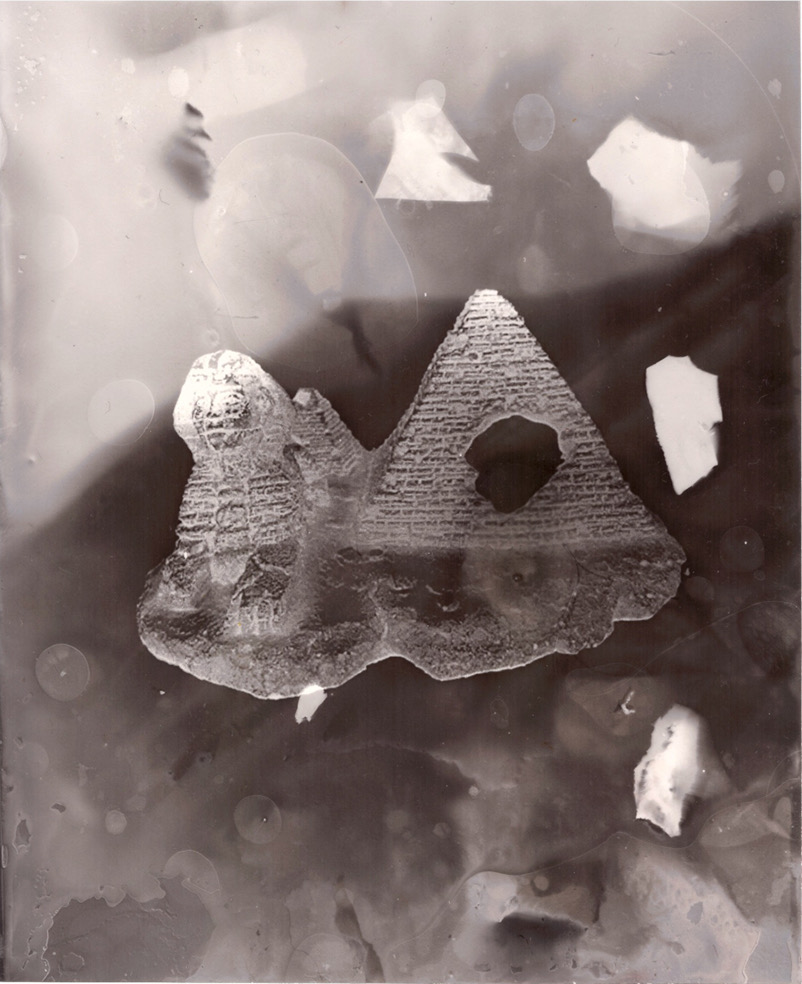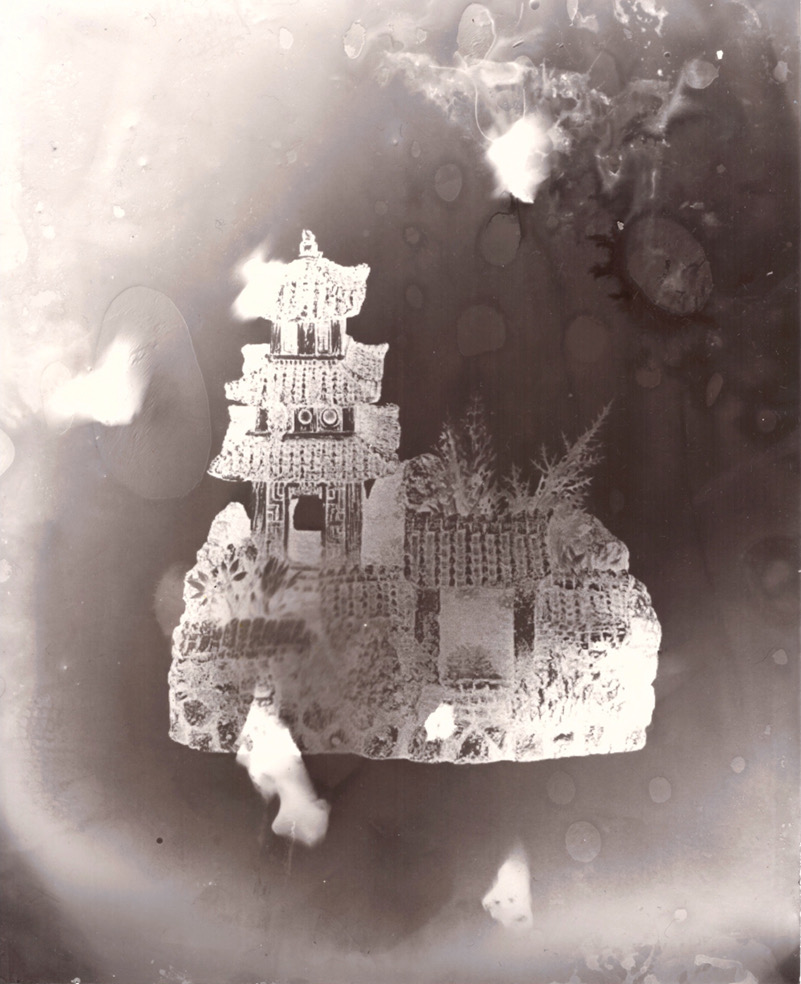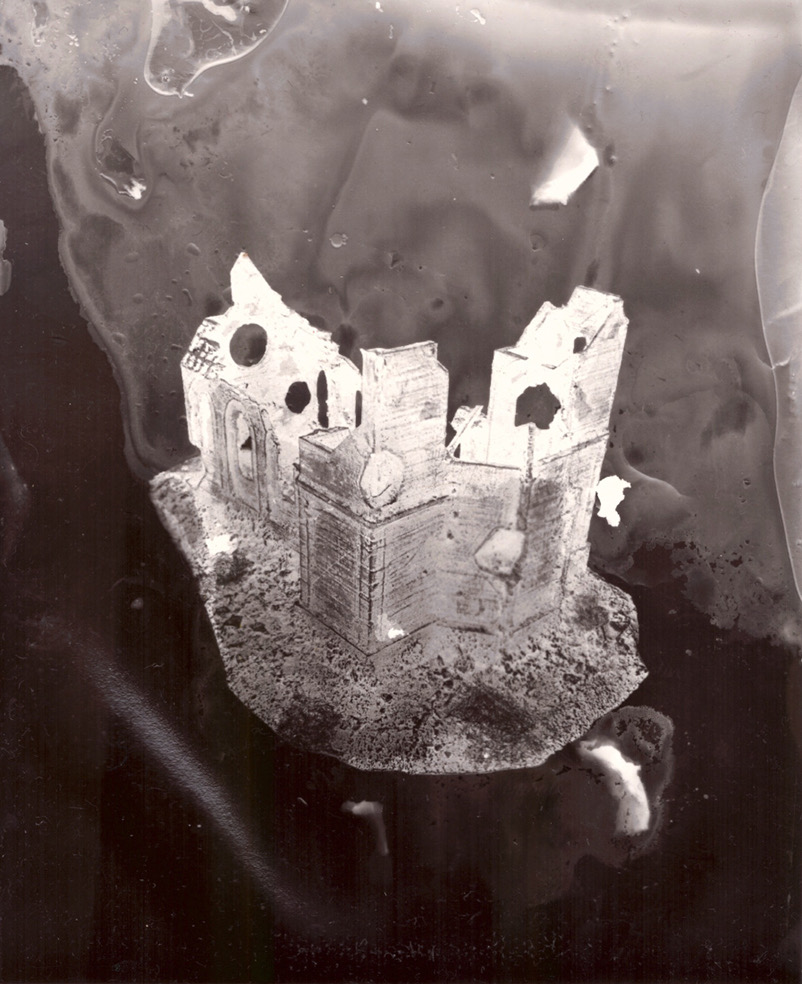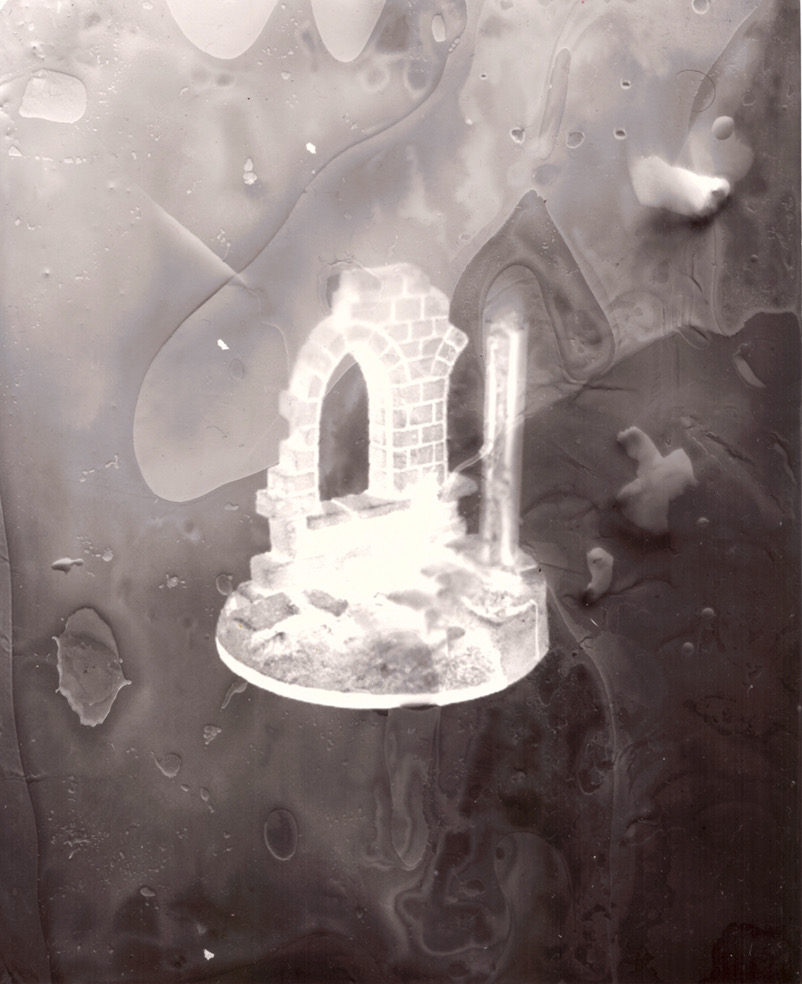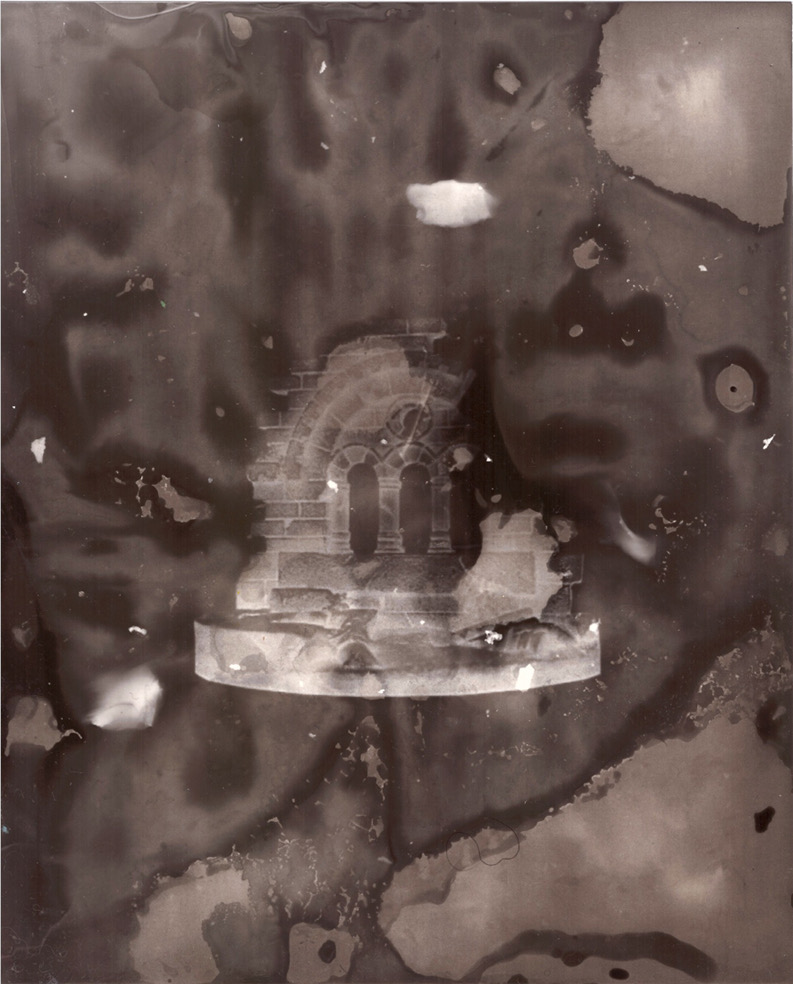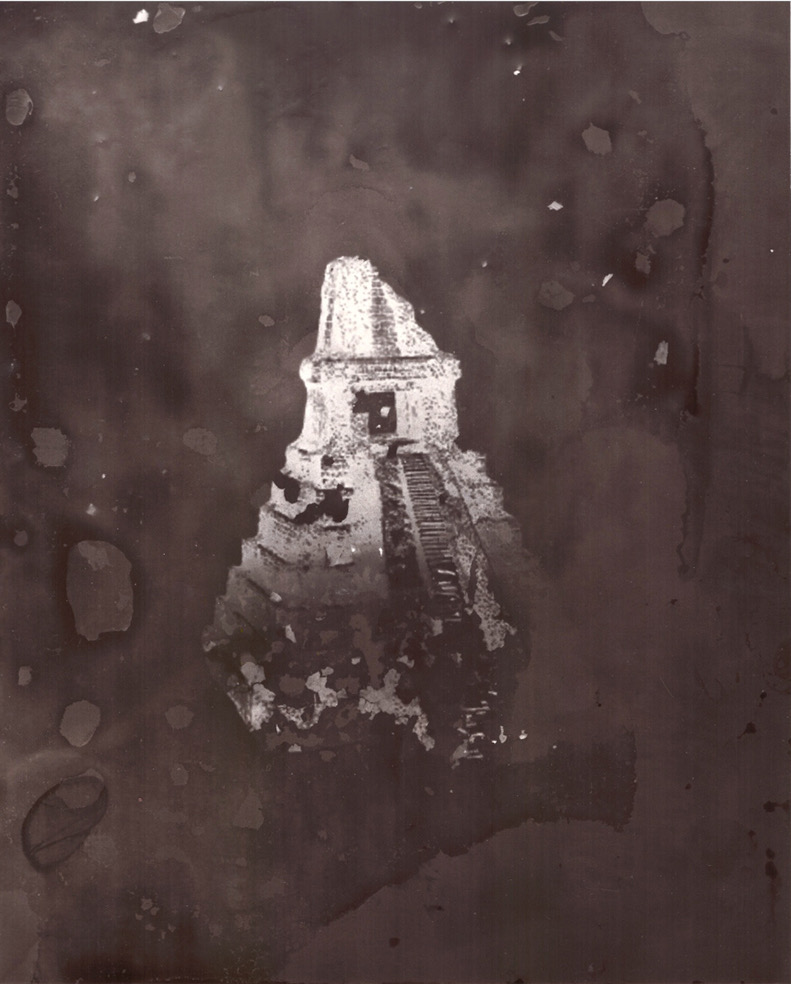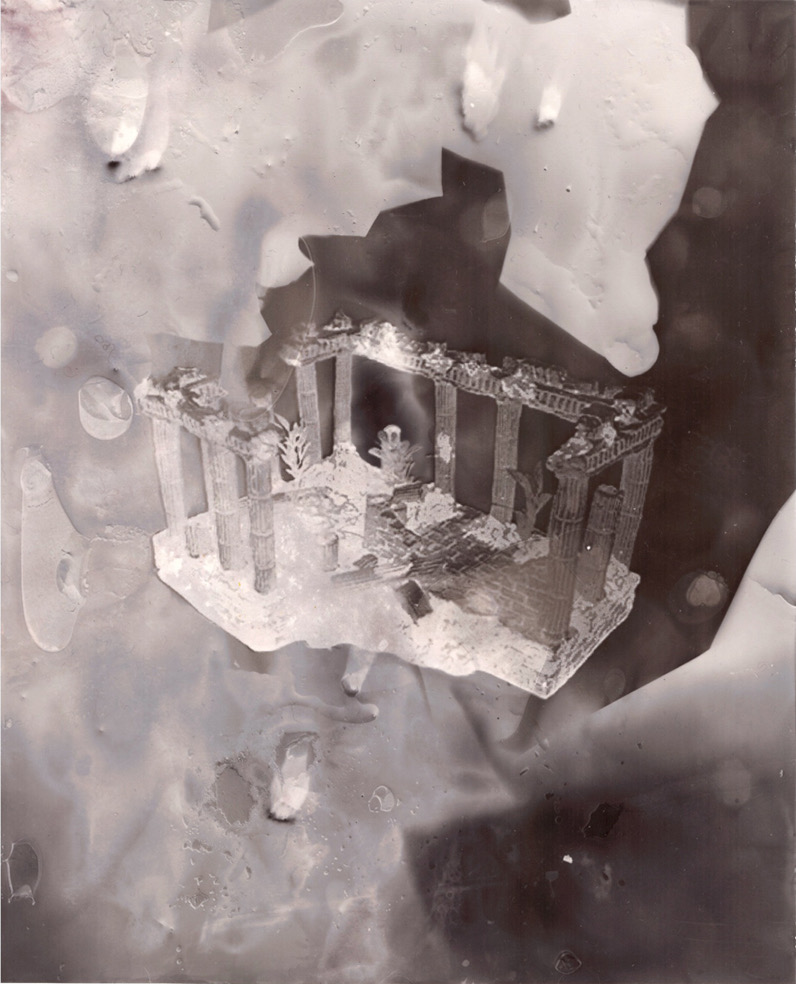 Comments
comments