Gagosian New York is pleased to present new photographs by Gregory Crewdson.
Cathedral of the Pines (2013–14) was made during three productions in and around the rural town of Becket, Massachusetts. In images that recall nineteenth-century American and European paintings, Crewdson photographed figures in the surrounding forests, including the actual trail from which the series takes its title. Interior scenes charged with ambiguous narratives probe tensions between art, life, connection and separation, intimacy and isolation.
The series comprises thirty-one digital pigment prints, each measuring 45 × 58 inches framed. In Woman at Sink, a woman pauses from her household upkeep, lost in thought. In Pickup Truck, Crewdson portrays a nude couple in the flatbed of a truck in a dense forest—the woman seated, the man turned away in repose. Crewdson situates his disconsolate subjects in familiar settings, yet their cryptic actions—standing still in the snow, or nude on a riverbank—hint at invisible challenges. Precisely what these challenges are, and what fate awaits these anonymous figures, are left to the viewer's imagination.
For more than twenty years, Crewdson has used the streets and interiors of small-town America as settings for photographic incarnations of the uncanny. Working with a crew, he plans his images as meticulously as any movie director, from the nocturnal Twilight series (1998–2002); to the cerebral Beneath the Roses (2003–08); to Sanctuary (2009). His careful crafting of visual suspense conjures forebears such as Diane Arbus, Alfred Hitchcock, and Edward Hopper. In Cathedral of the Pines, Crewdson's persistent psychological leitmotifs evolve into intimate figurative dramas.
A fully-illustrated book with an essay by art historian Alexander Nemerov will be released by Aperture in conjunction with the exhibition.
Gregory Crewdson was born in 1962 in Brooklyn, New York, and lives and works in New York City and Massachusetts. Public collections include Metropolitan Museum of Art, New York; Museum of Modern Art, New York; Whitney Museum of American Art, New York; Solomon R. Guggenheim Museum, New York; Los Angeles County Museum of Art; San Francisco Museum of Modern Art; Art Institute of Chicago; Fotomuseum Winterthur; and National Gallery of Victoria, Melbourne. Recent solo exhibitions include "Gregory Crewdson: 1985–2005," Kunstverein Hannover (2005, traveled to Kunstmuseen Krefeld; Fotomuseum Winterthur; and Landesgalerie Linz); "Gregory Crewdson: In a Lonely Place," C/O Berlin (2011, traveled to Kulturhuset, Stockholm; The Black Diamond, Copenhagen; Stenersen Museum, Oslo; Centre for Contemporary Photography, Melbourne; Institute of Modern Art, Brisbane; City Gallery Wellington; and Dunedin Art Gallery); "Gregory Crewdson: Beneath the Roses," Museum of Image and Sound, São Paulo (2014); "Gregory Crewdson: Fireflies," Wave Hill, Bronx, New York (2014); and "Gregory Crewdson: Dream House," San Diego Museum of Art (2015).
Gregory Crewdson
Cathedral of Pines
January 28 – March 5, 2016
Gagosian Gallery
522 W 21st St New York, NY
www.gagosian.com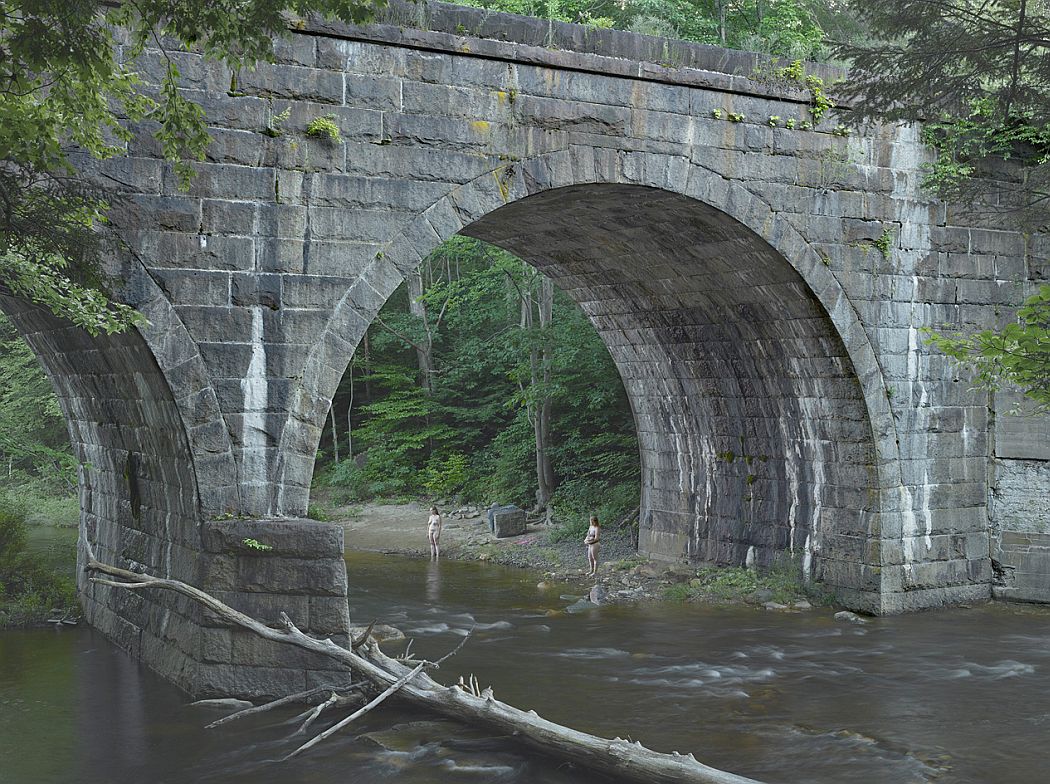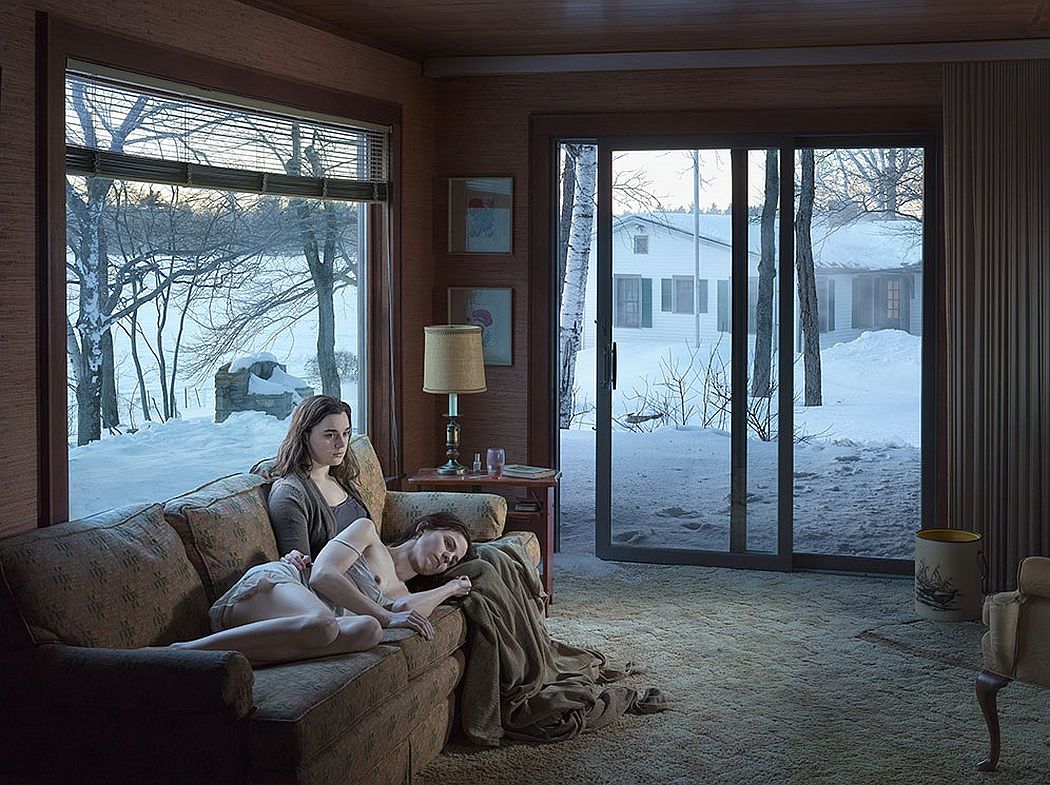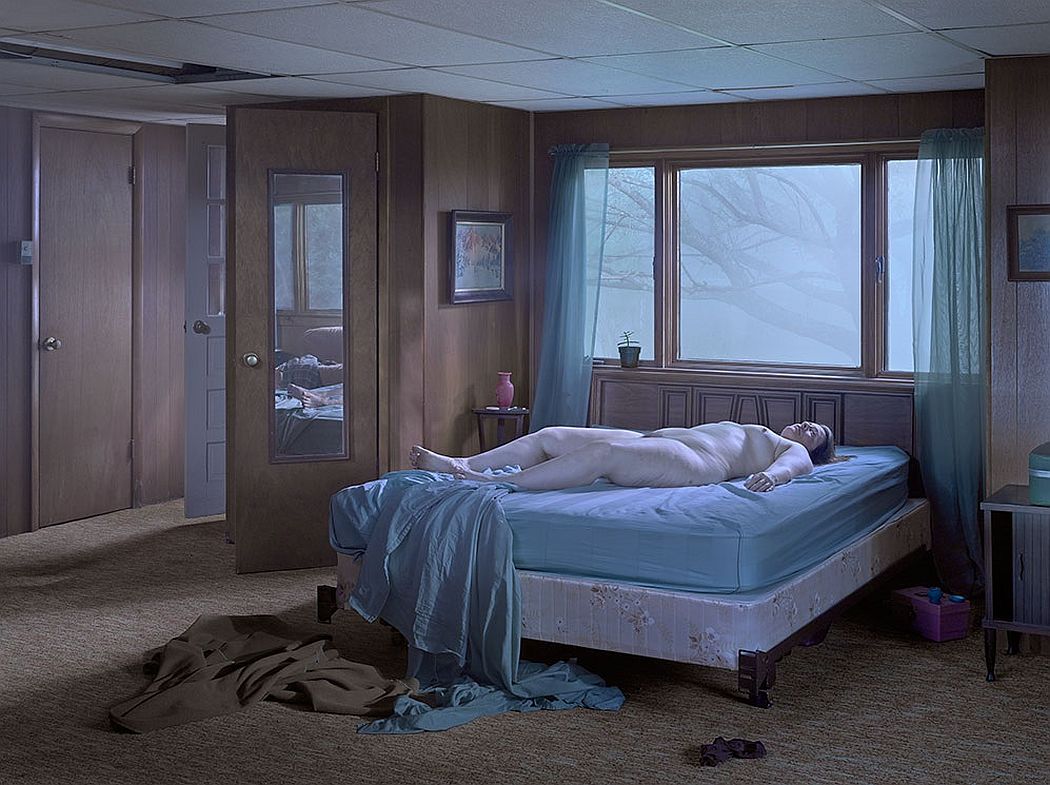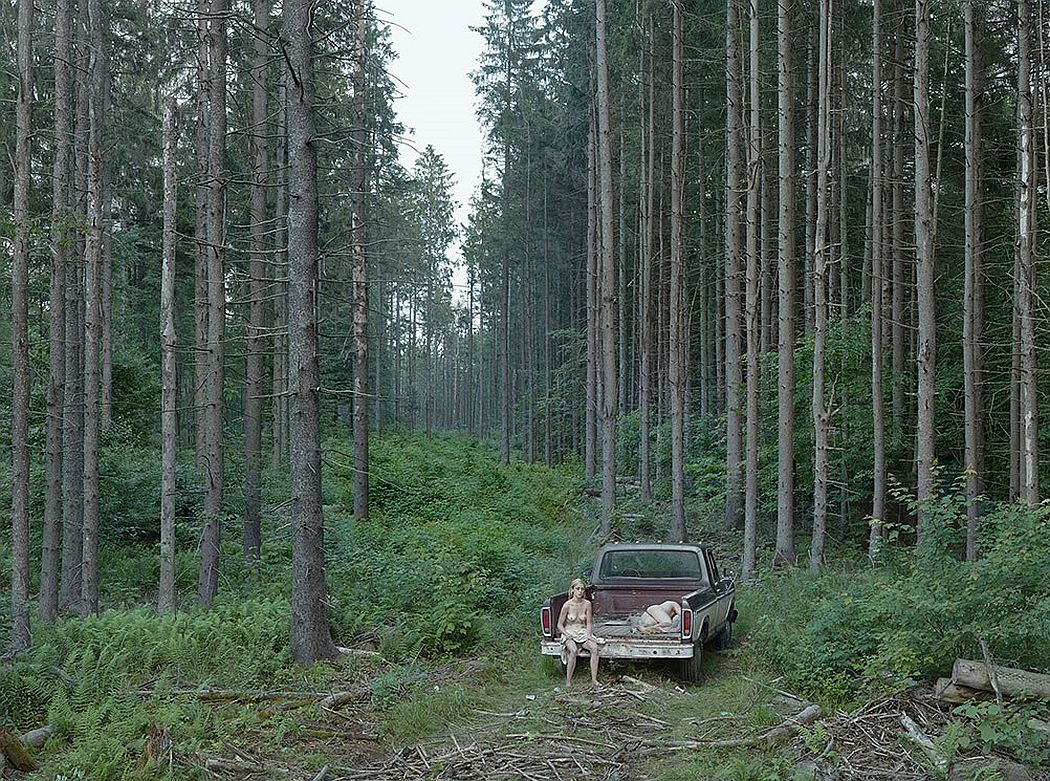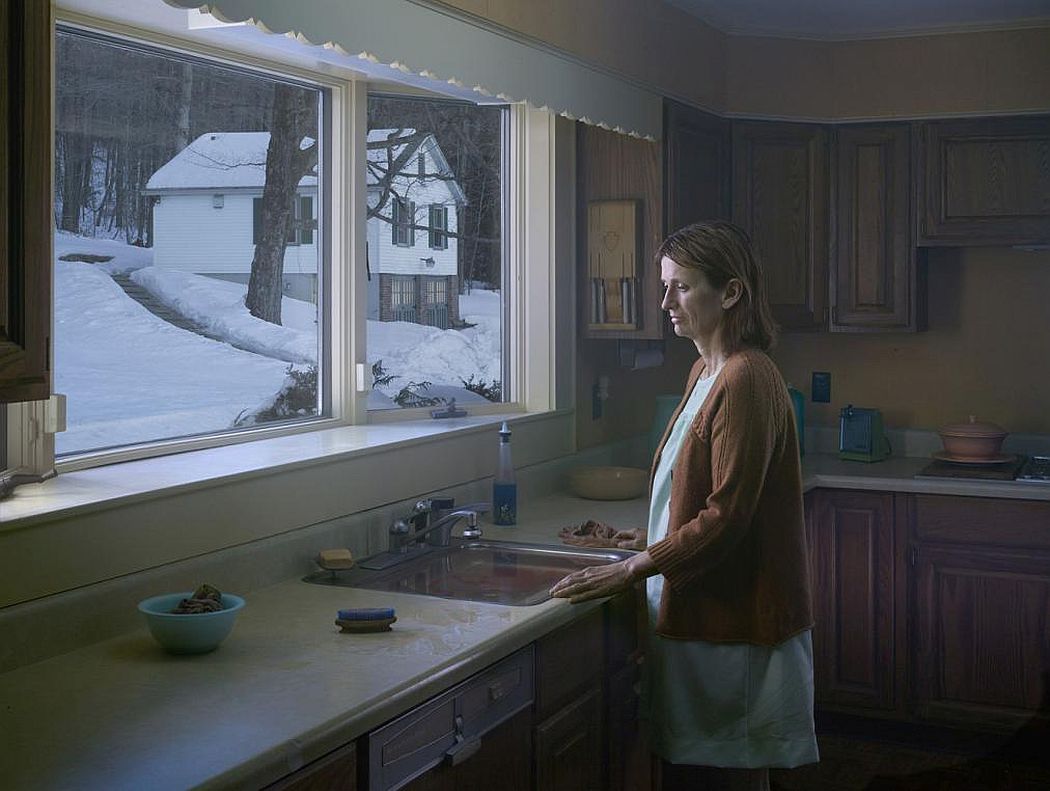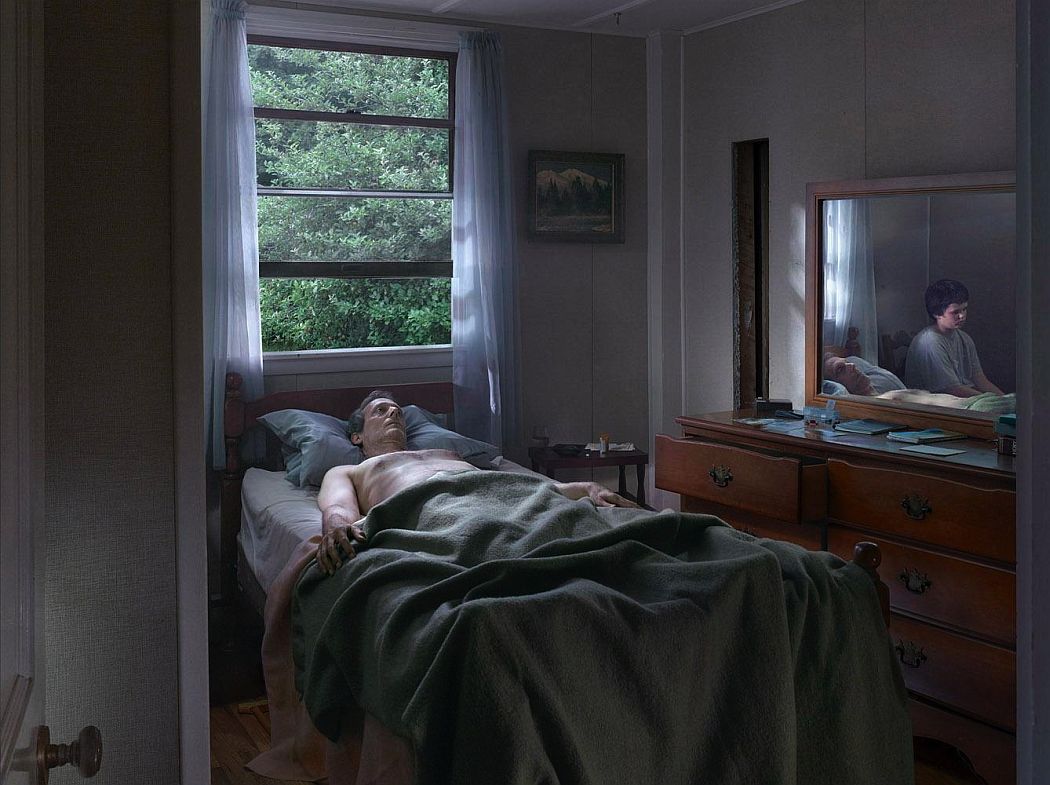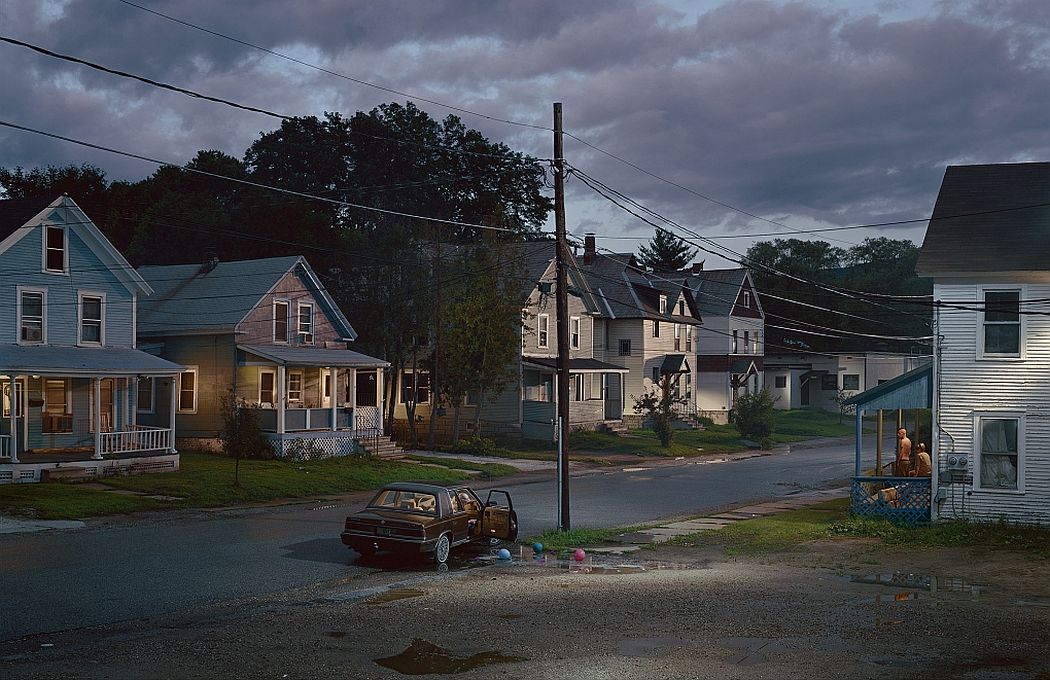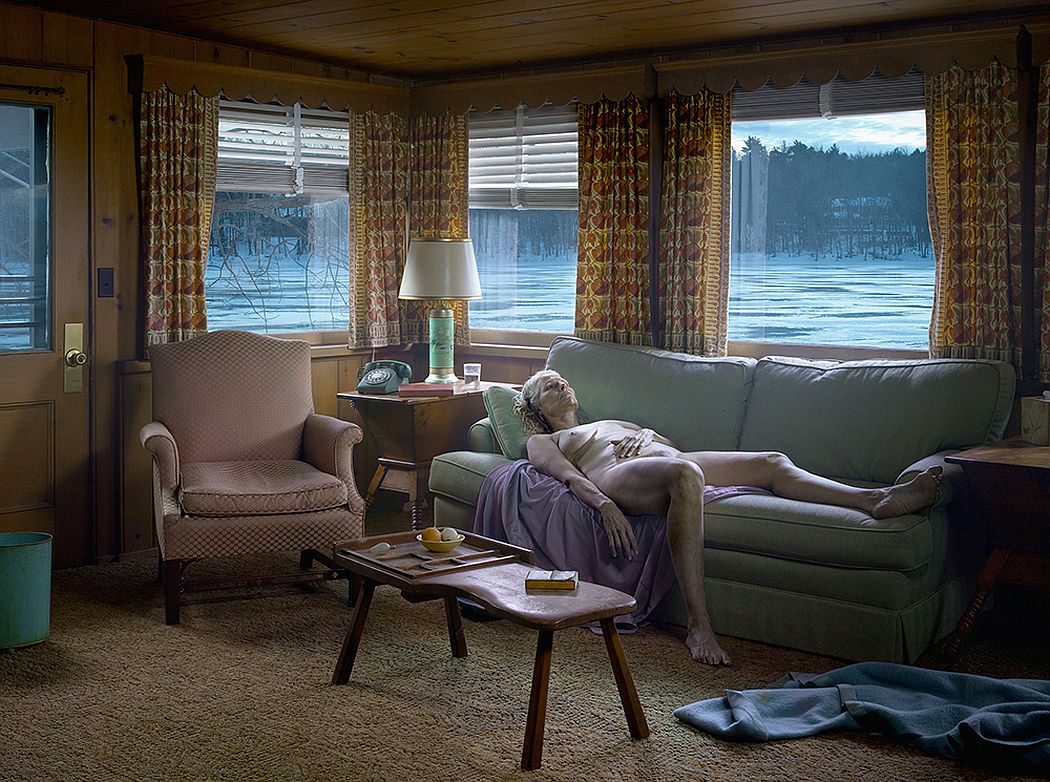 Comments
comments